How to Make Ichigo Daifuku at Home
Dessert
Finger-food
Fruit
Daifuku is a Japanese confection that has been enjoyed since the Edo period. It consists of a portion of anko (sweet red bean paste) wrapped inside of a thin piece of mochi (rice cake). 
When it was first introduced, daifuku was only enjoyed by upper class people. However, once it became more recognized throughout Japan, many people began enjoying it as a sweet. Variations of daifuku, such as adding chestnuts to the filling or mixing mugwort into the mochi skin. Among all of the different variations, ichigo, or strawberry daifuku has become the most popular one. 
The sweetness of the red bean paste and the natural tartness of strawberries create a wonderful harmony, making these Japanese sweets not only sweet but also packed with flavor. 
In regards to anko, there are actually two types of anko - tsubu-an and koshi-an. The only difference between these two types of anko is their textures. "Tsubu-an" has a mushy texture because it is made with mashed whole azuki beans. "Koshi-an", on the other hand, has a smooth texture because it is made with mashed and strained azuki beans. Either types of anko can be used to make daifuku and both are delicious. Some variations of daifuku even contain whipped cream or are made with chocolate instead of anko. 
When it comes to fruit daifuku, strawberry is undoubtedly the most popular choice. There are also other types of fruit daifuku that use seasonal fruits such as mandarin oranges, or muscat grapes. However, we're going to share with you ichigo daifuku in today's recipe.
Overview
Prep time: 15 mins
Cook time: 15 mins
Total time: 30 mins
Total servings: 6
Difficulty: Easy
Ingredients
60g Shiratama Flour (Glutinous Rice Flour)
20g Sugar
70ml Water
150g Red Bean Paste (Either Tsubu-an or Koshi-an are OK)
6 Strawberries (Whole)
2 Tbsp Potato Starch
Expert's Tip
If you want to make traditional Japanese sweets at home, having a pack of already prepared red bean paste may be very helpful. This pouch of Tsubu-an has a grainy texture because it is made with whole azuki beans. If you prefer red bean paste with a smooth texture, a koshi-an version is also available.
Instructions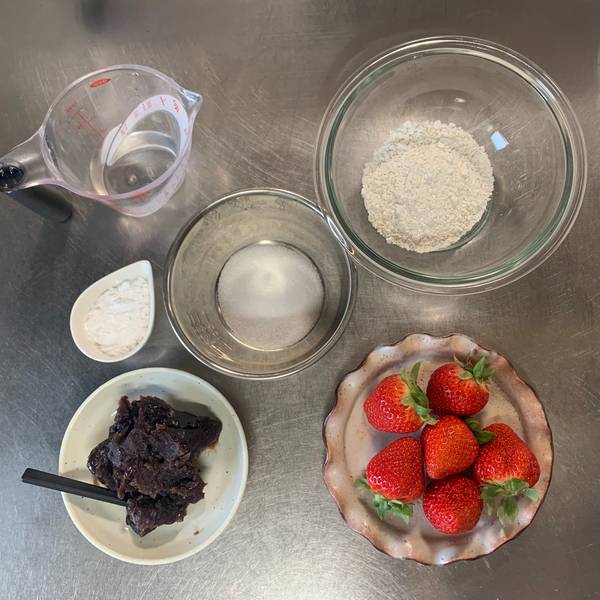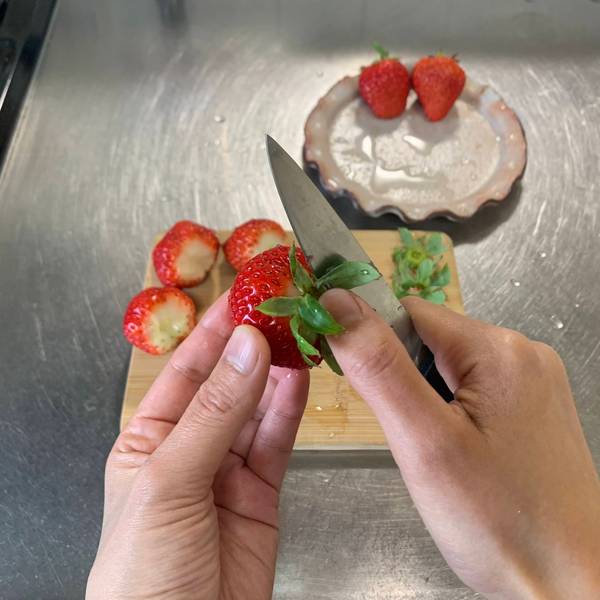 1) Gathering the Ingredients
Gather the ingredients. Remove the stems from the strawberries.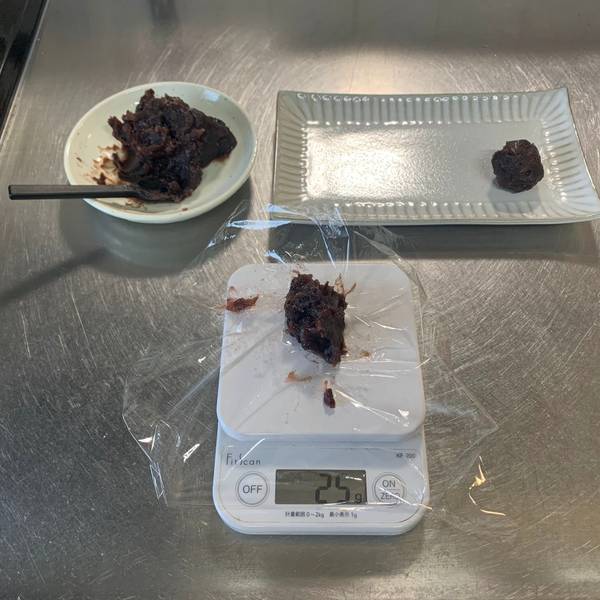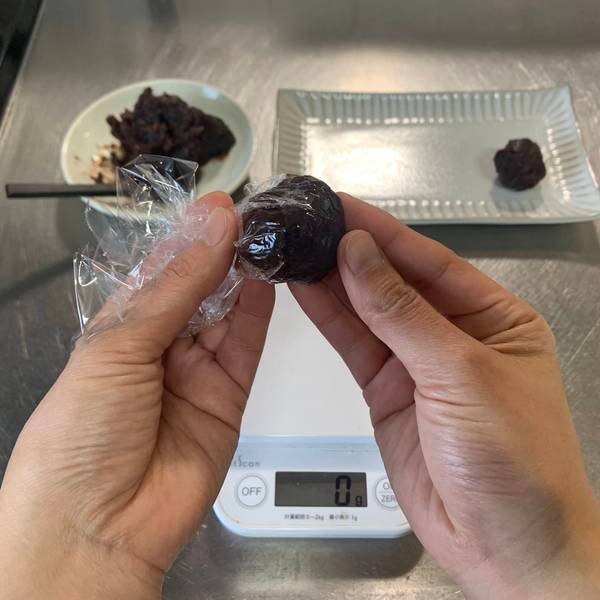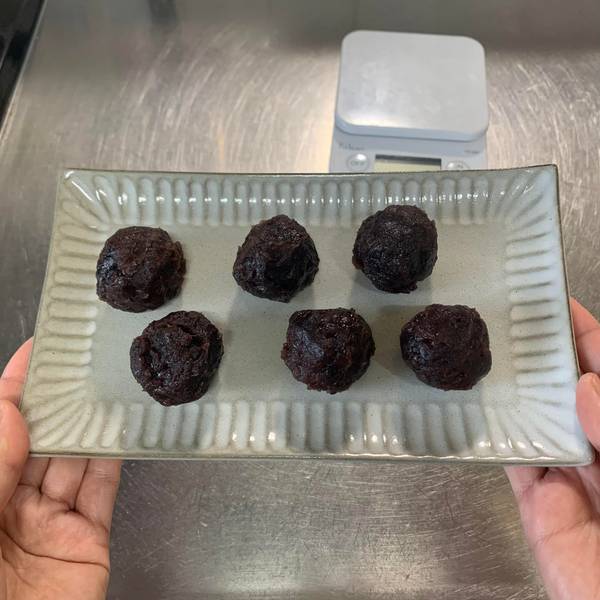 2) Preparing the Filling
Take your prepared anko and divide it into 6 equal portions. Take each portion and form it into a ball.
Tip: If your anko paste is too runny, place it into the refrigerator for awhile to allow it to firm up.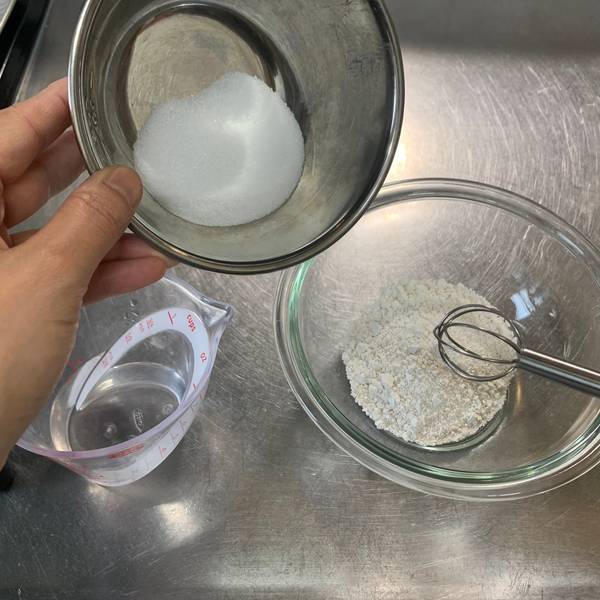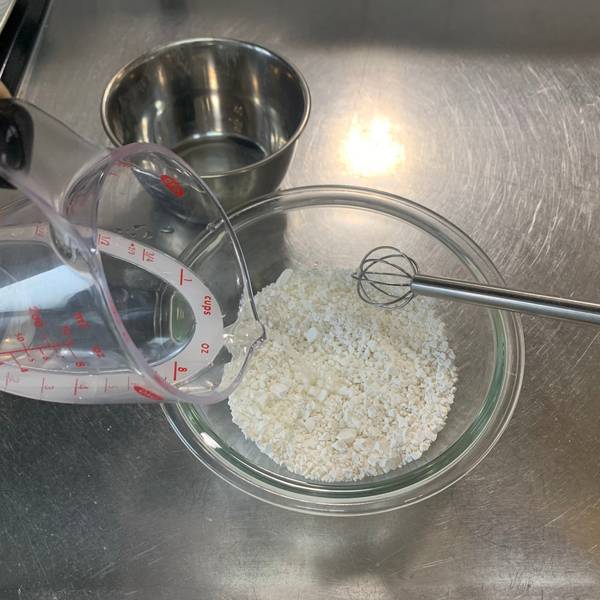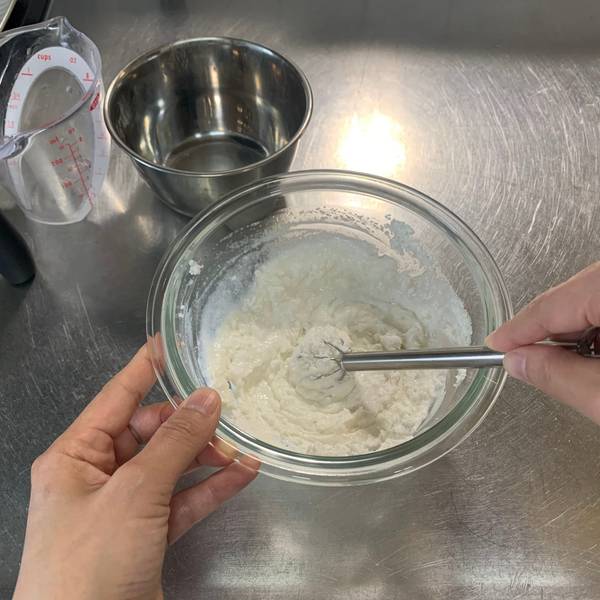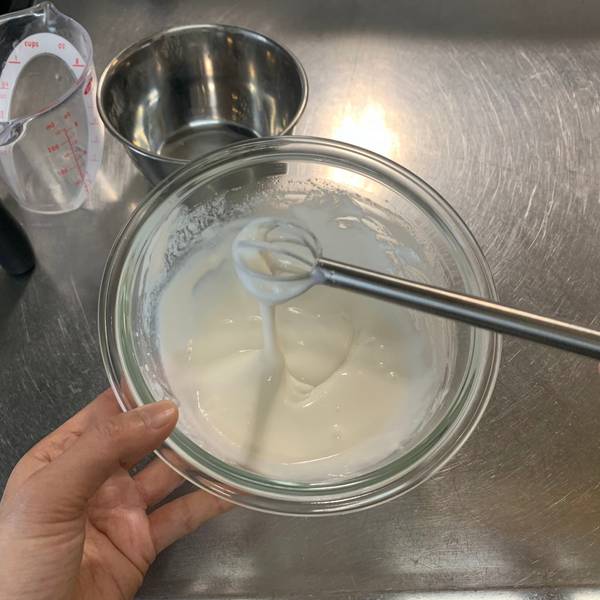 3) Making the Mochi
Mix the shiratama flour and sugar together. Then, make a well in the center of the mixture and pour in the water. Mix the ingredients together until they are fully combined together. It should be a very loose liquid at this point.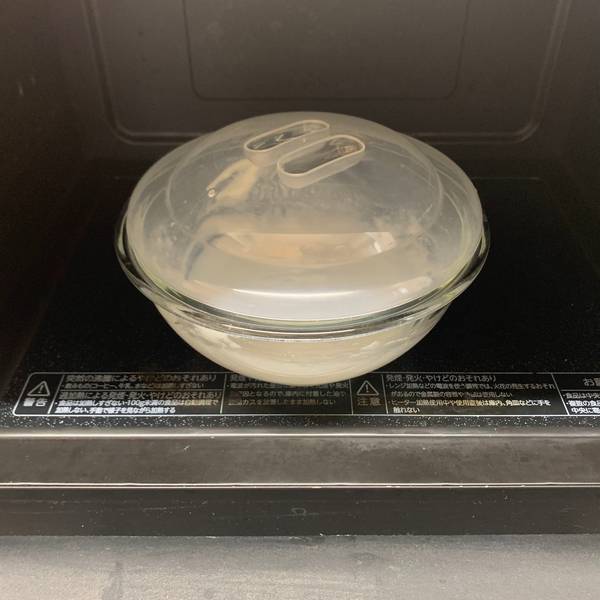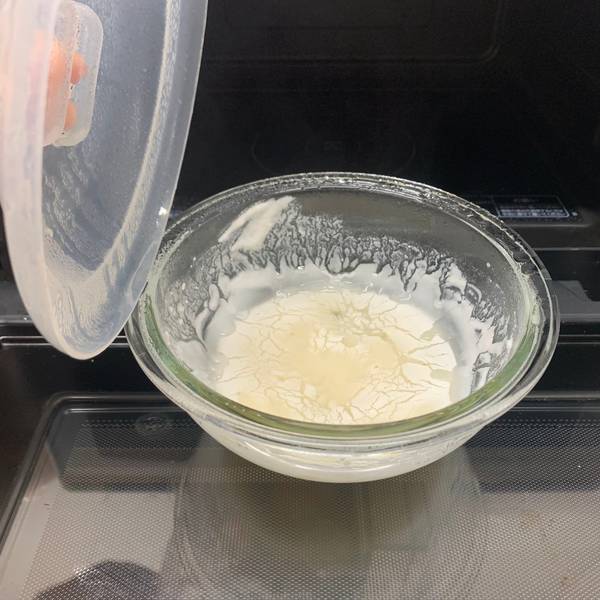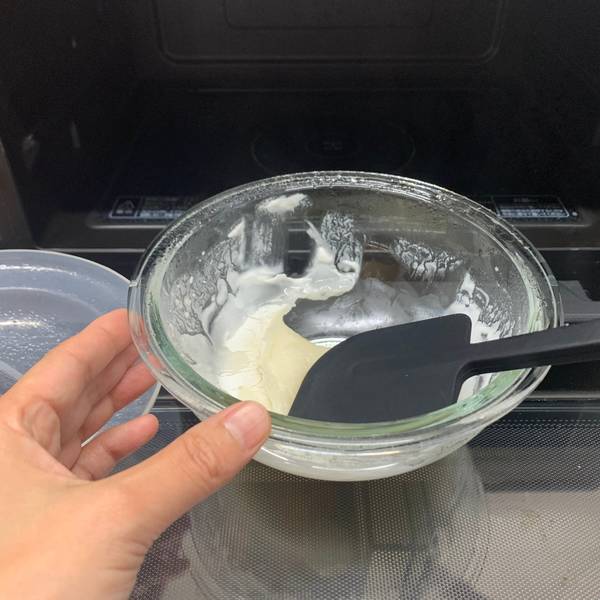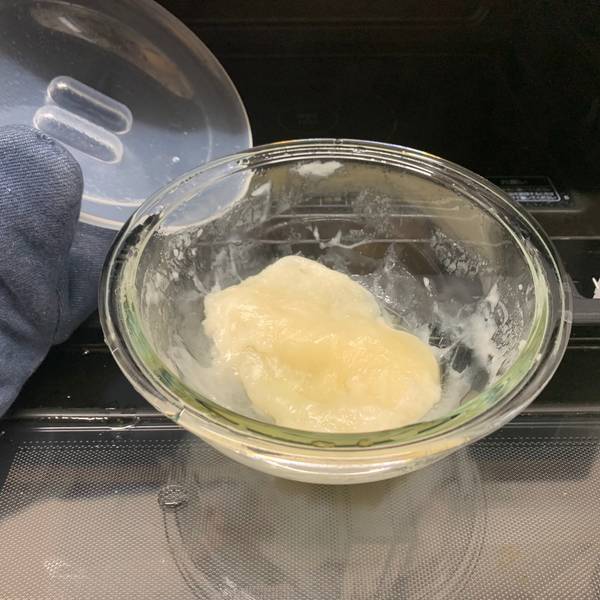 4) Microwaving the Mochi
Cover the mixture with a microwave-safe lid and place it into the microwave at 600 watts for 1.5 minutes. Take it out of the micrwave, mix the mochi mixture from the bottom thoroughly and then place back into the microwave for another minute. You're looking for the mochi dough to obtain a sticky texture.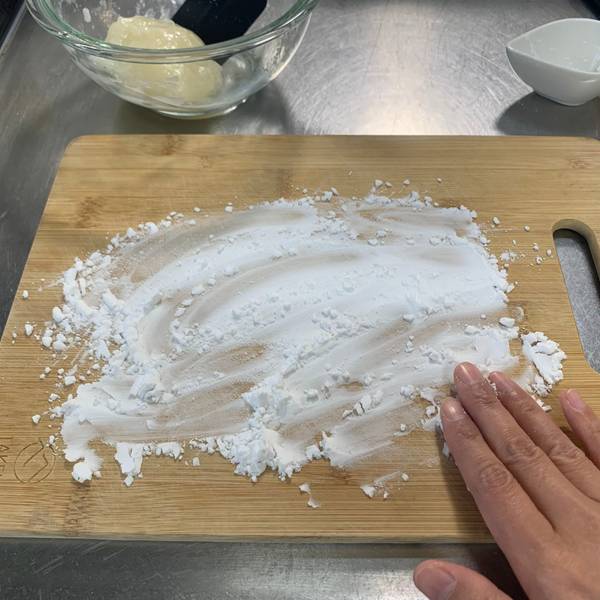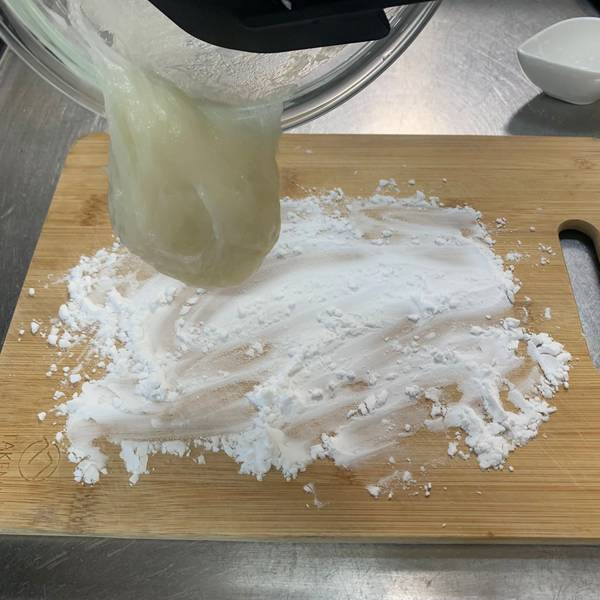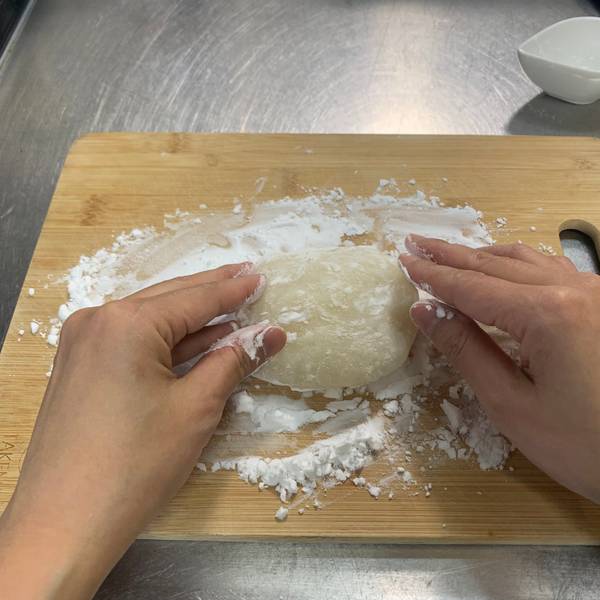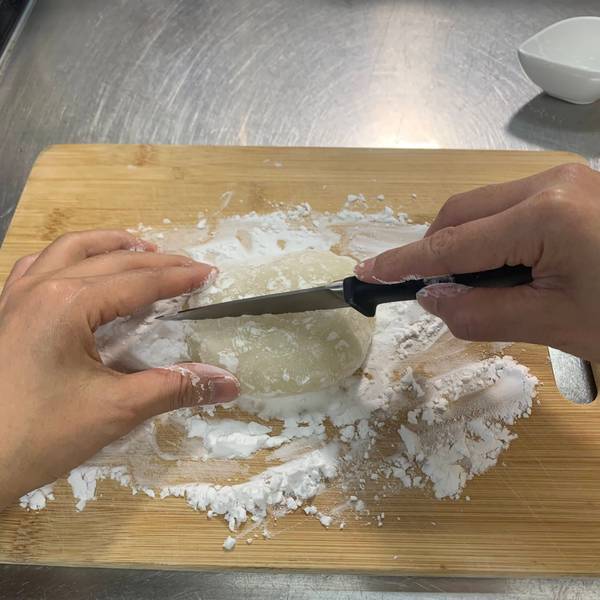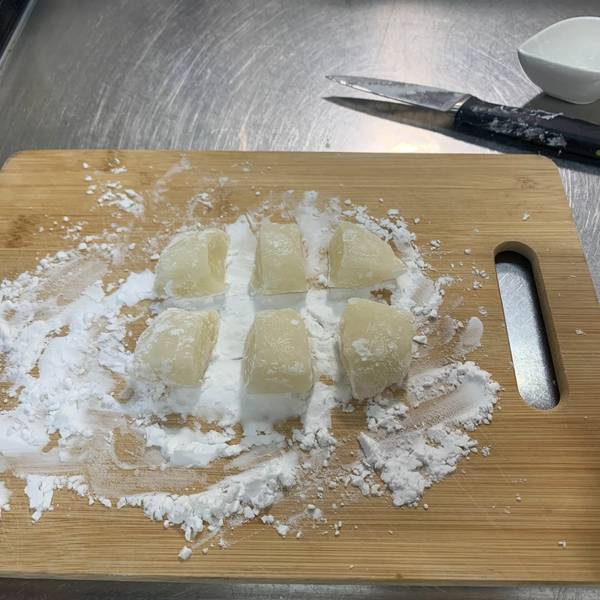 5) Cutting the Mochi Into Smaller Pieces
Spread potato starch onto a clean work station (like a cutting board). Transfer the sticky mochi dough from the bowl to the work station. Be careful, it's very hot! Split the dough into 6 pieces. Sprinkle the potato starch on the surface so that they won't be sticky.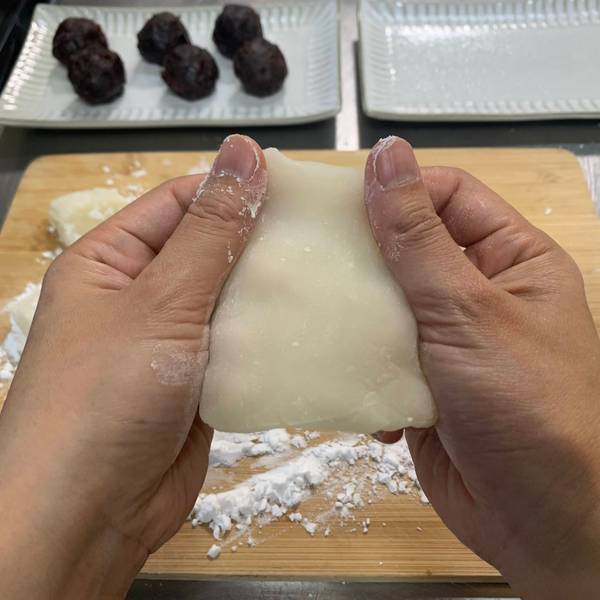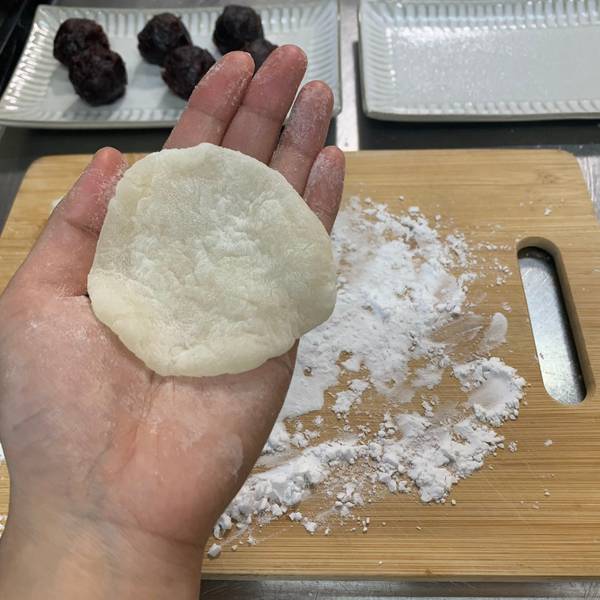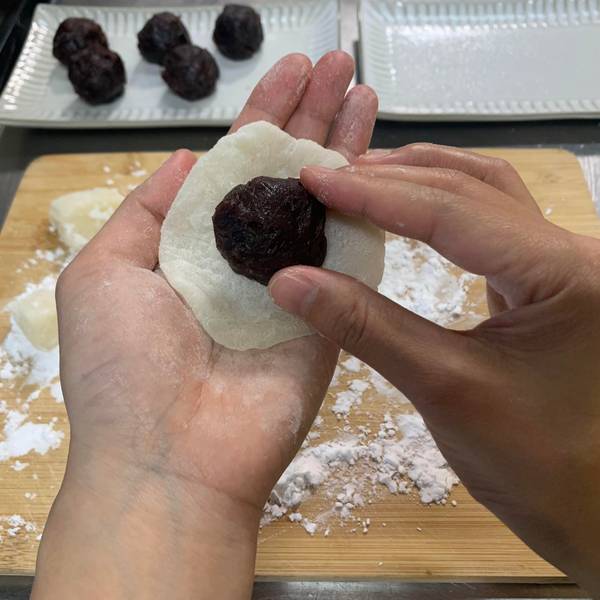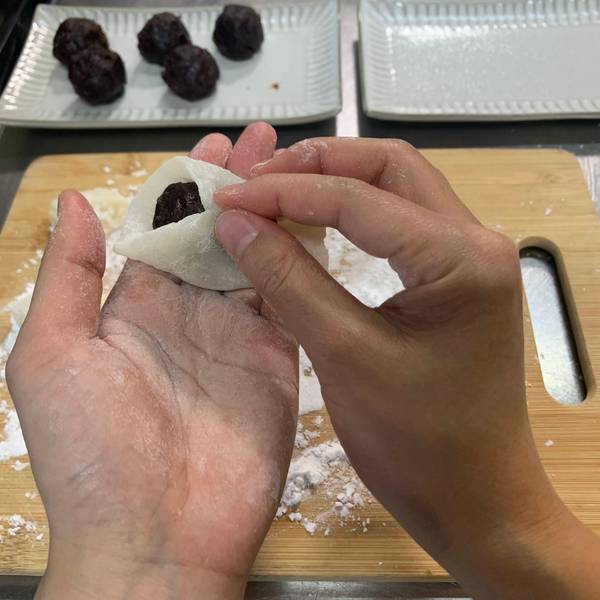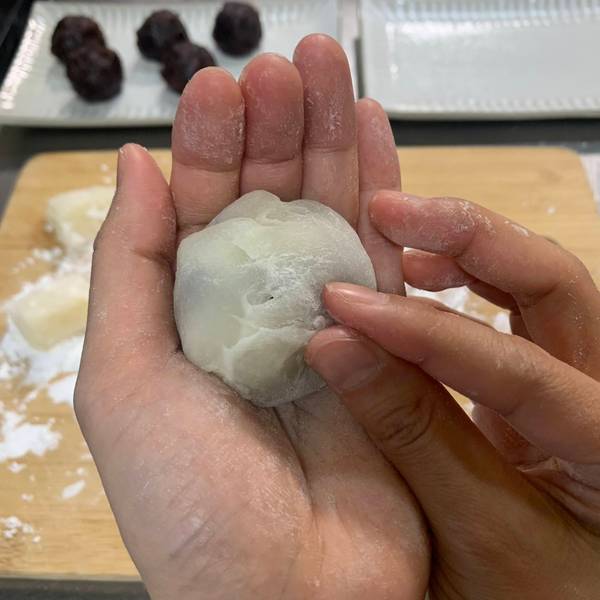 6) Rolling Out the Mochi
Knead each piece of dough, one by one, with your fingers until they reach 8 x 8cm. Place a piece of mochi on the cutting board (smooth side down) and put a piece of anko in the center. Wrap the anko with the mochi by gently pinching and closing it together with your fingers.
Tip: If you feel that the mochi is too sticky, just sprinkle some more potato starch onto your hands and onto the mochi dough.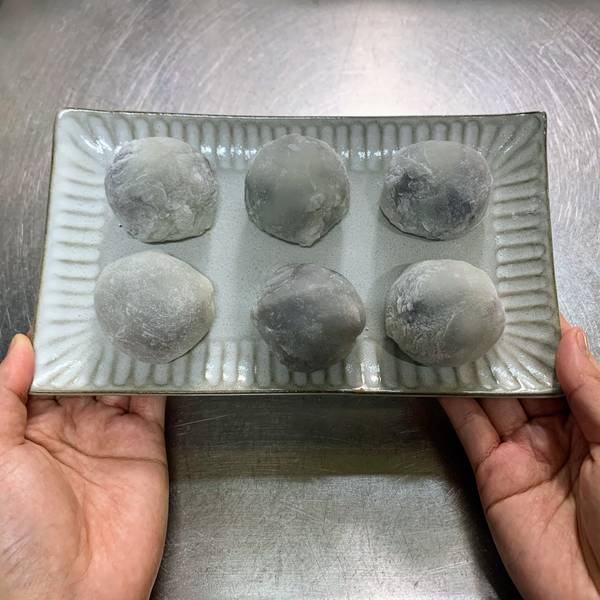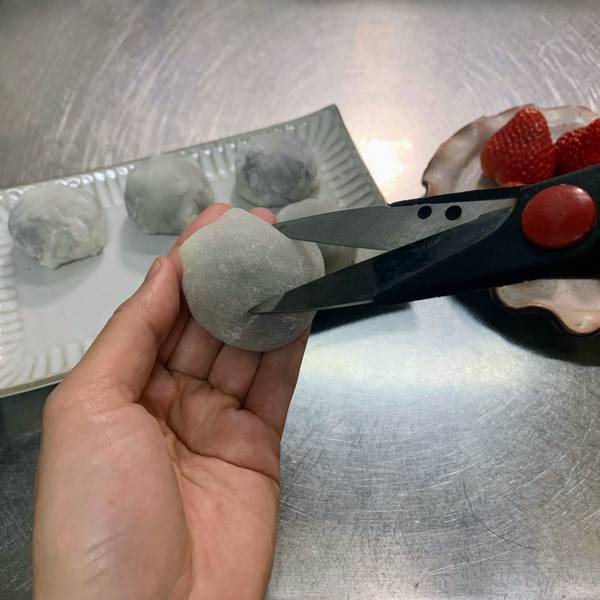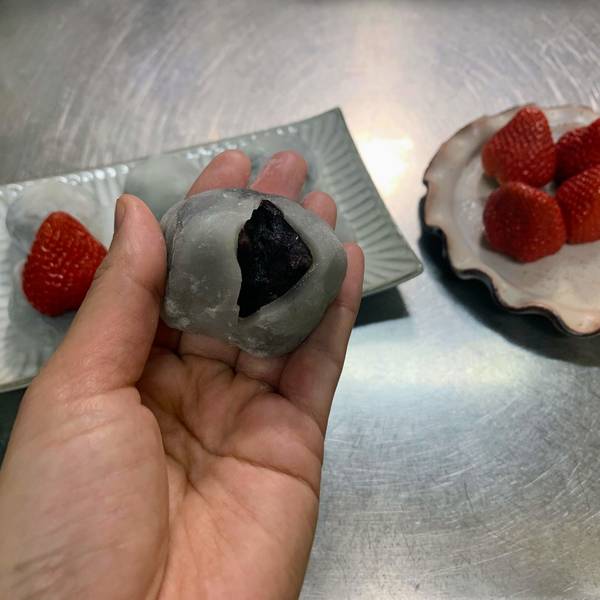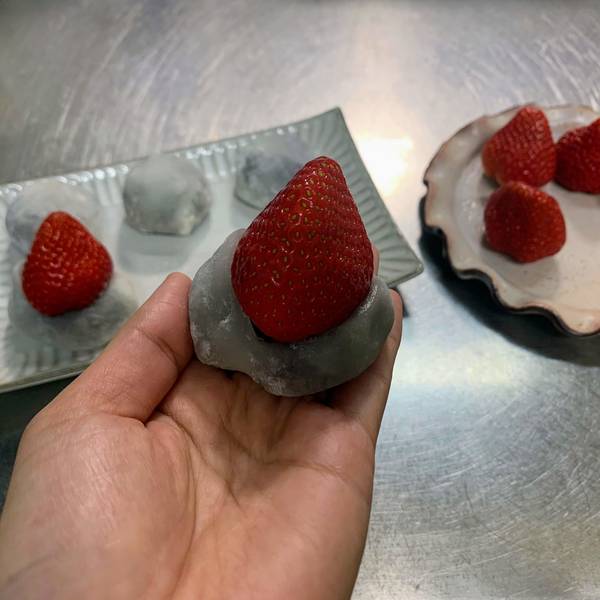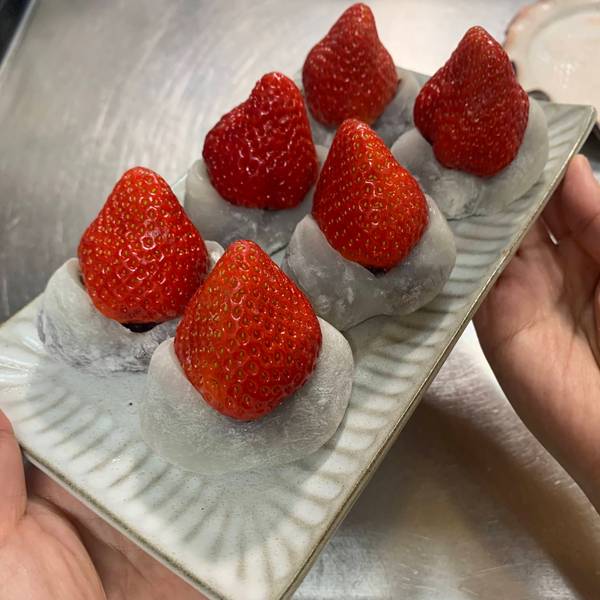 7) Adding the Final Touches
Place the daifuku, seam-side down onto a plate. If it's still too sticky, add a bit more potato starch. Use scissors to cut a slit into the top of the daifuku. Place the strawberry on top of the daifuku and it's done!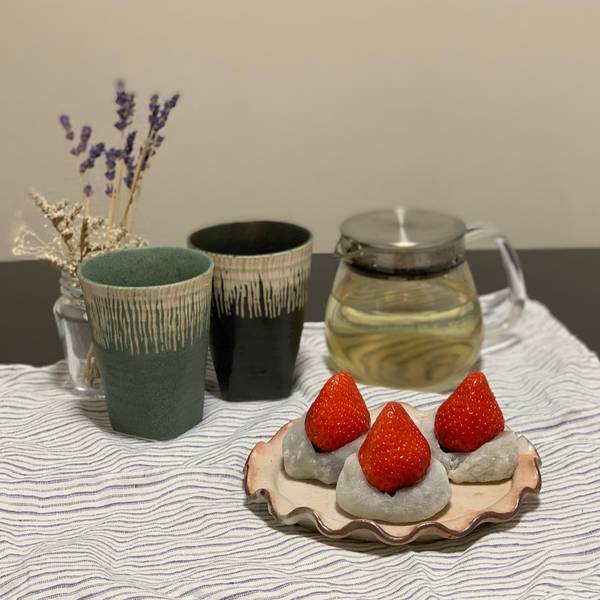 8) A Tip About Daifuku
Daifuku is not suitable for storage in the refrigerator, as the mochi part quickly becomes hard if it is too cold. Also, strawberries are fresh food. Store at room temperature in a cool place (10-20℃) away from high temperatures and humidity, and eat up as much as possible by the end of the day.