Introducing Teraoka Shoyu - An Authentic and Historic Japanese Soy Sauce Brand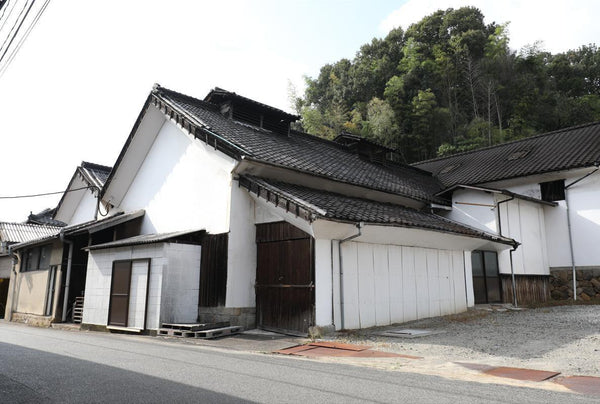 Jump to:
If you are looking to try an authentic Japanese soy sauce, or shoyu, but do not know which brand to choose, Teraoka Shoyu is a superb choice. For more than 130 years Teraoka has been producing quality soy sauce without steering away from traditional brewing methods. Teraoka's mission has always been to stay authentic, yet they have also found ways to modernize their practices to keep up with the demands from their customers. In the end, they have been able to deliver a variety of tasty, umami-packed soy sauce products including their flagship 3-year barrel aged organic soy sauce, savory-sweet soy sauce for egg dishes, and even their very own instant shoyu ramen.
In this blog post, we'll highlight 
Teraoka's mission & brief history 

Why you should consider trying a Teraoka Soy Sauce Product 

Teraoka's Flagship Soy Sauce  

Teraoka's Sweet and Savory Soy Sauce for Egg Dishes

Teraoka's Shoyu Ramen in collaboration with Japanese Noodle Ramen Lab Q
Teraoka's mission
Teraoka Shoyu is a Japanese soy sauce brewery based in Fukuyama city, Hiroshima prefecture. Since its founding in 1887, Teraoka has always strived to preserve classic soy sauce making methods to produce authentic and flavorful varieties of soy sauce. In their more than 130 years of soy sauce production, Teraoka has never failed to preserve this mission, they have also made it a standard to use quality and organic ingredients. Along with manufacturing their soy sauce in house in Fukuyama city, they also have their own farms that grow organic wheat, buckwheat, and a variety of vegetables. They grow these products to use in their lineup, but they also sell their vegetables to local businesses.
Fukuyama city, which may not be a commonly known city outside of Japan, has an ideal climate for producing soy sauce. Located on the southeastern tip of Hiroshima prefecture, Fukuyama's weather is very mild compared to other places in Japan. The mild climate allows for the soy sauce to ferment slowly in a stable environment. In regards to soy sauce making, it requires time and patience to create an umami and flavorful product. Since Fukuyama's climate does not experience sudden drops or rises in temperature, Teraoka can rest assured that their soy sauce will ferment slowly, providing a nice mellowness in its flavor.
Why Teraoka?
Maybe you're wondering, what makes Teraoka different from other traditional Japanese soy sauces? Don't most soy sauces have the same flavor? Well, no. As previously mentioned, Teraoka's mission has always been to stay authentic but to accept modernization. Their motto is to "Treasure the traditions that should be preserved. However, continue to incorporate new and innovative things properly, and continue to change." This means that even now, they firmly follow the brewing recipes and techniques that they have followed when the company first started more than 130 years ago, showcasing their intent to preserve tradition.
The ways in which they brew their soy sauce, the materials they use, and the length of time they allow their soy sauces to age, also give their products different flavors. Nonetheless, they fully accept the modernization of society to keep up with the demands of their products. In this way, they implement technology that enables their company to keep up with the demand of their customers and produce more soy sauce.
Teraoka also places a high emphasis on quality. All of the ingredients used in their products are organic, and they locally acquire as many ingredients as possible. As a certified organic JAS brand, they source a lot of their ingredients by growing them themselves, keeping away from genetic modification and the use of pesticides. In fact, they have their own established farm right next to their brewery. They believe that by following these principles, they can prevent further damage to the environment.
So now, maybe you're wondering, which product should I try? Let's look at a few of their popular products!
Cedar Barrel Aged Organic Shoyu
Teraoka has crafted a premium, handmade, organic soy sauce that uses 100% locally sourced Japanese ingredients, and is slowly aged in traditional cedar barrels for 3 years. Can you even begin to imagine how flavorful such a soy sauce can be? This cedar barrel aged organic soy sauce has been created to be rich and umami tasting, so that it can enhance the flavor of whatever you decide to add it to.
The creation process of this soy sauce begins with Japanese Hokkaido grown organic whole soybeans and organic wheat - both of which are local to Japan. The wheat used in this soy sauce is also grown in Teraoka's farm. Sun-dried salt, a typical ingredient for soy sauce, is also included. These ingredients, along with a fermenting agent known as 'moromi', a common bacteria used in soy sauce, miso, and even sake, are added into cedar barrels, and are slowly aged together for 3 years before being packaged and sold to customers.
The cedar barrels used for the 3 year-fermentation process are said to be suitable for brewing in any of the four seasons. They are durable enough to provide a stable fermentation habitat for the soy sauce, preventing it from spoiling in case of a drastic temperature change. This allows the soy sauce to ferment in what is said to be a 「ゆっくり、じっくり」or 'yukkuri, jikkuri' environment. In Japanese, this phrase is used to describe the soy sauce aging slowly, providing a gradual build up of flavor, which gives the soy sauce a much deeper and full-bodied flavor at the end of its fermentation.
This is a very special soy sauce with a unique flavor, far different from soy sauces used for cooking. The aroma and taste of this soy sauce should be easily detectable when enjoyed, so it is recommended to mix this product with a bit of wasabi, and pair it with sashimi or grilled fish. You can also pour a little over some pasta or ramen, to add an extra depth of umami flavor to your dish. 
Teraoka Organic Shoyu Japanese Barrel Aged Soy Sauce 500ml
Savory-sweet Soy Sauce for Egg Dishes
In Japan, it is quite common to eat a dish consisting of raw eggs and rice for breakfast. You may be thinking, raw eggs?! Is it safe to consume raw eggs in Japan? Yes, it is in fact very safe to consume raw eggs, and they are commonly enjoyed raw in Japan. Though, that is a topic for another blog post. The famous Japanese dish of raw egg and rice is known as tamago kake gohan, and many Japanese people ranging from children to adults enjoy it as a meal. Teraoka has created a soy sauce with a purpose of pairing perfectly with tamago kake gohan, as well as other egg dishes. Not to mention, this soy sauce is Teraoka's top selling soy sauce and has nonetheless, become a huge hit in Japan.
The goal of this soy sauce for egg dishes is not to overpower the natural flavor of egg, but simply to complement it. In order to do so, Teraoka created this product to contain bonito flakes, kombu, and a secret ingredient - oyster extract to provide eggs with an additional hit of umami flavor. Teraoka's soy sauce for eggs is also lightly sweetened to prevent it from being as savory tasting as other soy sauces. It has the perfect balance of sweet and savory to pair with egg dishes.
This soy sauce has been commonly marketed to complement tamago kake gohan, as well as to be used as a seasoning for Japanese egg rolls or other egg dishes. However this is a very versatile product, and can also be used as a seasoning for stir fries, simmered dishes, and Japanese hot pot. Bonito flakes, kombu, and oyster extract were added strategically so that this soy sauce could be used as a multipurpose seasoning. If you are looking for an all-in-one soy sauce that contains dashi and is not overly salty, then this is the perfect soy sauce from Teraoka for you. 
Teraoka Sweet Soy Sauce for Egg Dishes 150ml
Teraoka Shoyu Ramen
Teraoka has also included a unique product to their line up - something completely different from a bottle of soy sauce. This is a shoyu ramen made in collaboration with Japanese Noodle Ramen Lab Q - an extremely popular ramen shop in Hokkaido. The ramen has been modeled to taste similarly to Japan Noodle Ramen Lab Q's Shoyu ramen, so that you can enjoy a tasty bowl of ramen anytime you'd like in the comfort of your own home. The noodles have a similar consistency and thickness, and the broth has a familiar savory taste to the popular Hokkaido ramen shop. In fact, Japanese Noodle Ramen Lab Q included Teraoka's flagship soy sauce in their shoyu ramen base.
This special shoyu ramen set includes 2 sets each of half raw noodles, dashi pack, organic shoyu soup base, and a special organic soy sauce packet called 'Megumi no Itteki' which translates to 'a drop of blessing'. The soy sauce packet uses Teraoka's flagship soy sauce - Teraoka Cedar Barrel Aged Organic Shoyu - to highlight the flavor of Teraoka's flagship organic soy sauce.
Though this shoyu ramen set is inspired by Japanese Noodle Ramen Lab Q, Teraoka produces the dashi and shoyu soup base for the ramen, as well as the separate shoyu packet in house. The noodles themselves are also made from Hiroshima produced flour, making the entire product local to Hiroshima.
Every product in this shoyu ramen bundle has been carefully considered and well executed, to deliver nothing less than a high quality taste. Even though this product can be easily made at home, it does not steer away from tasting like top-tier restaurant grade ramen. The noodles can be cooked to your favorite consistency, but have a similar texture to fresh noodles made in a ramen shop. The broth has a rich flavor, which is well accompanied by Teraoka's flagship organic soy sauce. All in all, this is a top notch bowl of ramen. 
Teraoka Shoyu Ramen (Japanese Soy Sauce Ramen Noodles) 2 Servings
Conclusion
Teraoka is an extraordinary, certified organic JAS soy sauce company that produces high quality products holding high traditional value. They are a historic company that has produced a wide range of high quality soy sauces and even ramen. All of their soy sauces and products are produced locally in Fukuyama city, and they even grow materials such as organic wheat and vegetables to use in their products as well as to sell to businesses. If you are looking for a high quality, umami packed, traditional Japanese soy sauce, then Teraoka soy sauce is the perfect choice for you.