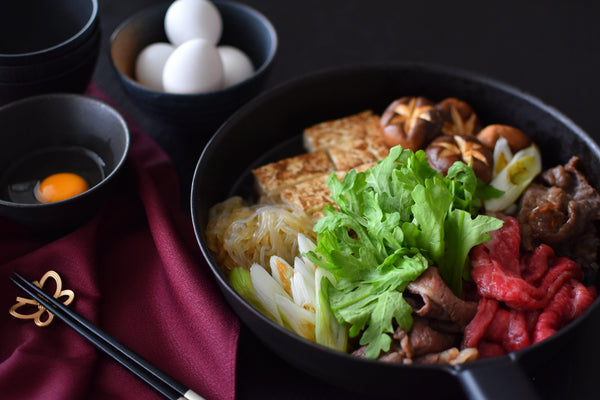 How To Make Sukiyaki At Home — Kanto Sukiyaki Recipe
Soup
Stew
Beef
Autumn
Fall
Hot Pot
Easy
Popular
Under 30 Minutes
Sukiyaki is a hot pot dish typically enjoyed during the chilly and cold seasons. Its ingredients are seasoned with soy sauce, sugar, mirin, and sake. The most crucial element for Sukiyaki is thinly sliced beef. Additionally, Japanese leek, grilled tofu, Shiitake mushrooms, Shirataki (Konjac noodles), and Shungiku (chrysanthemum greens) are popular ingredients for Sukiyaki.
When making Sukiyaki, it is often said that marbled beef is the best, but it's more important to know which part of the beef suits your preference. If you like a melty, soft texture, Sirloin and Ribeye are great choices. For those preferring lean yet tender meat, Shoulder and Round are perfect. If your preference falls in between, Chuck is the ideal option. If you have the chance to get Japanese Wagyu, especially branded Wagyu beef, be sure to try it in your Sukiyaki!
As with other cuisines that have regional differences, Sukiyaki also varies between eastern (Kanto) and western (Kansai) Japan. In this recipe, we are going to introduce "Kanto-style Sukiyaki," so here are the features.
"Warishita" is used as the seasoning: For Kanto-style Sukiyaki, Warishita is used as the seasoning base, and the ingredients are simmered in it. Warishita is a sauce made of sugar, soy sauce, mirin, and sake, all of which are mixed together beforehand. In contrast, Kansai-style Sukiyaki doesn't use "Warishita." Instead, it requires adding seasonings such as sugar and soy sauce one by one while checking the overall taste. This difference stems from the fact that Kanto-style Sukiyaki started its history from "Gyu-nabe (beef hot pot)" in which the ingredients are simmered with a seasoning sauce.
Overall taste: For Kanto-style Sukiyaki, the ingredients are simmered in Warishita sauce, making it easier to maintain a consistent taste. The combination of soy sauce and sugar gives it a sweet and savory taste that pairs well with white rice!

Ingredients: It is common to add Japanese leeks to Kanto-style Sukiyaki. Around the beginning of the Meiji period, people were eating "Gyu-nabe," but as refrigeration technology and meat processing methods were immature, the meat had a strong smell. It is said that Japanese leeks were added to get rid of it.
These differences also depend on the places, families, or Sukiyaki-specialty restaurants. Why don't you choose your favorite ingredients or style to make your Sukiyaki based on our recipe?
Please let us know in the comments below how you enjoyed your Sukiyaki at home!
Overview
Prep time: 10 mins
Cook time: 15 mins
Total time: 25 mins
Total servings: 4
Difficulty: Easy
Ingredients
300g Thinly Sliced Beef (choose beef specifically intended for Sukiyaki, if possible)
300g Grilled Tofu (regular tofu is OK too)
2 Japanese Leeks
200g Shirataki Noodles
3-4 Shiitake Mushrooms
100g Shungiku (Chrysanthemum Greens)
3-4 Eggs
Tallow (beef fat) as needed, or cooking oil
100ml Soy Sauce (for warishita)
100ml Mirin (for warishita)
100ml Sake (for warishita)
30g Sugar (for warishita)
Expert's Tip
If gathering all the necessary seasonings for Sukiyaki seems like a hassle, this product is here to make your life easier! It not only includes essentials like soy sauce, sugar, and mirin but also features extracts of kombu and shiitake mushrooms, among others. With just this product, you can effortlessly prepare a perfect Sukiyaki at home. Additionally, it can be used for other Japanese dishes such as Gyudon (Beef bowl), Kakuni (Japanese braised pork belly), and more!
Instructions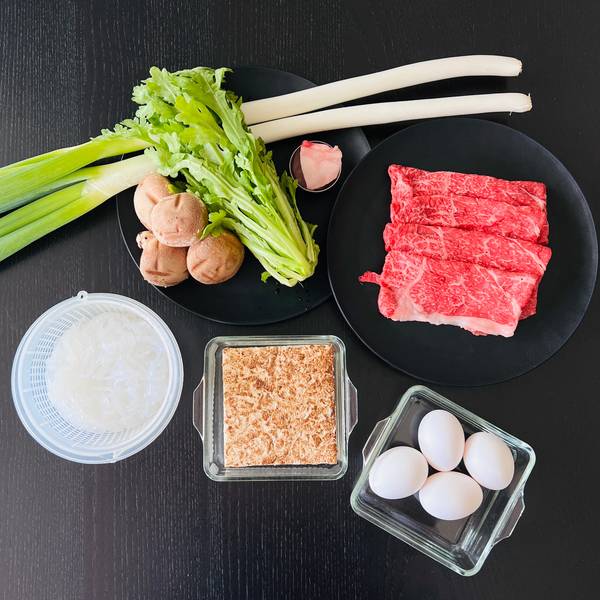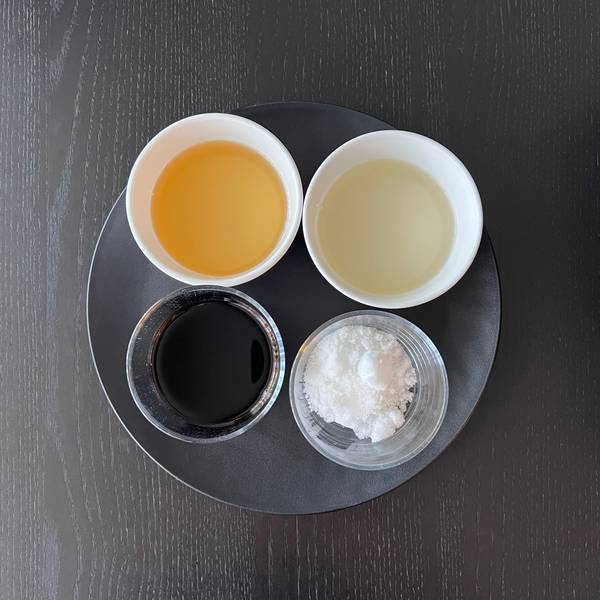 1) Gathering the Ingredients
Gather the ingredients together.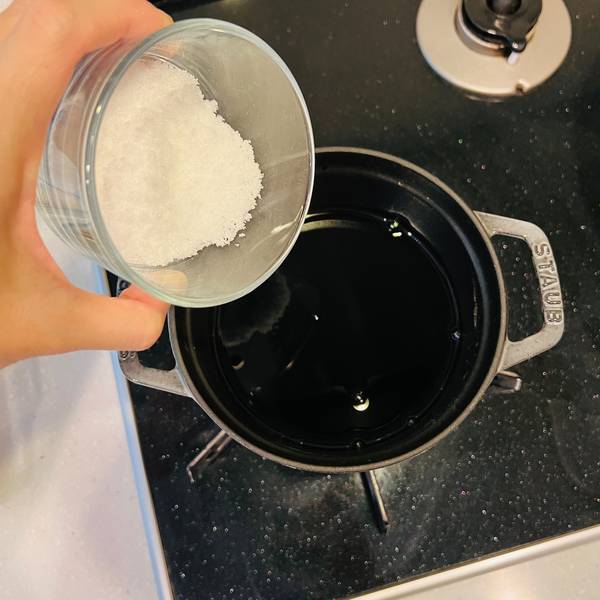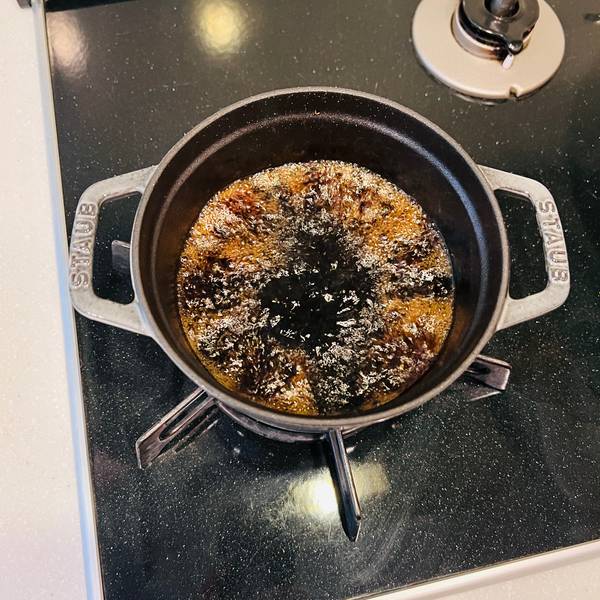 2) Making the Warishita
Combine all Sukiyaki seasoning ingredients in a small pot and heat until boiling. Make sure they are well combined, then turn off the heat and set aside.
This mixture is known as "Warishita," an essential seasoning base for Kanto-style Sukiyaki.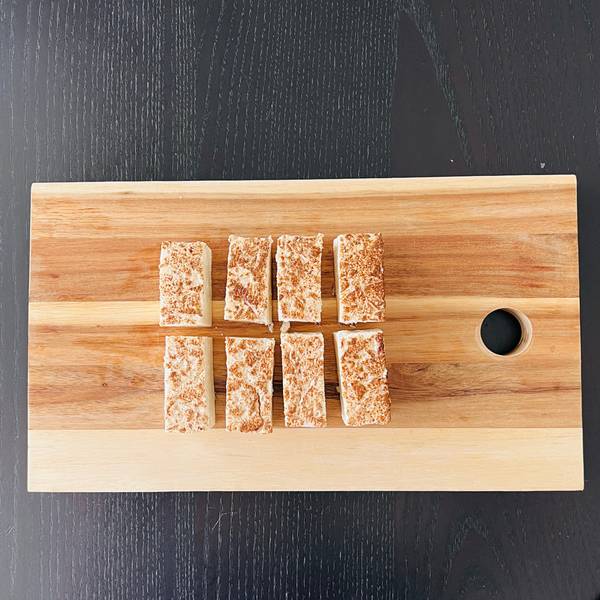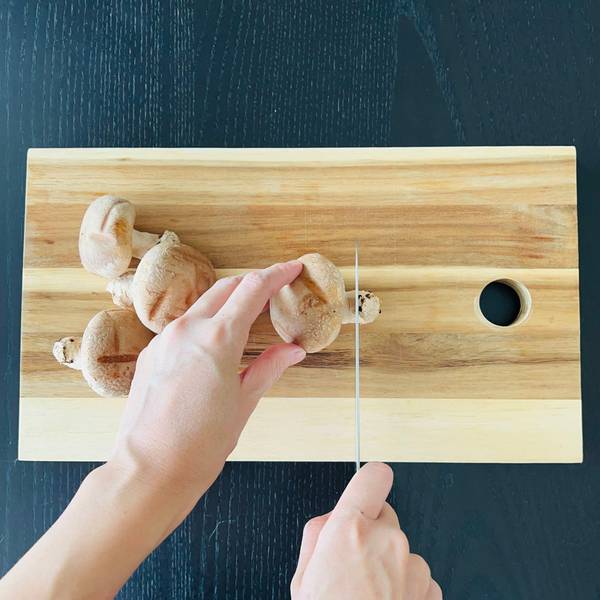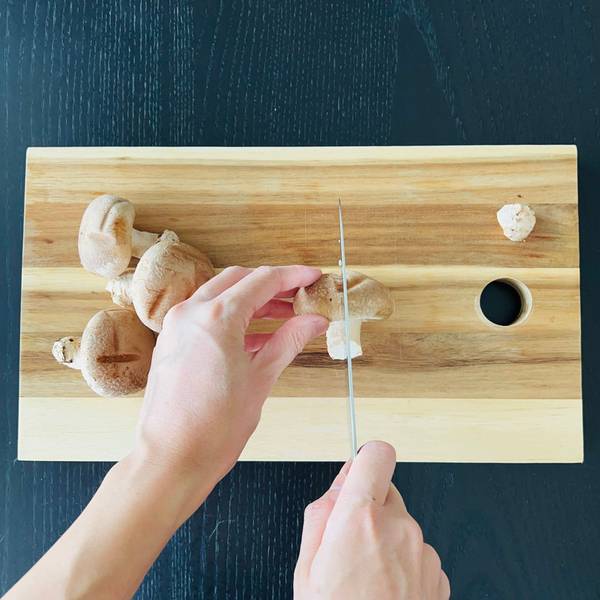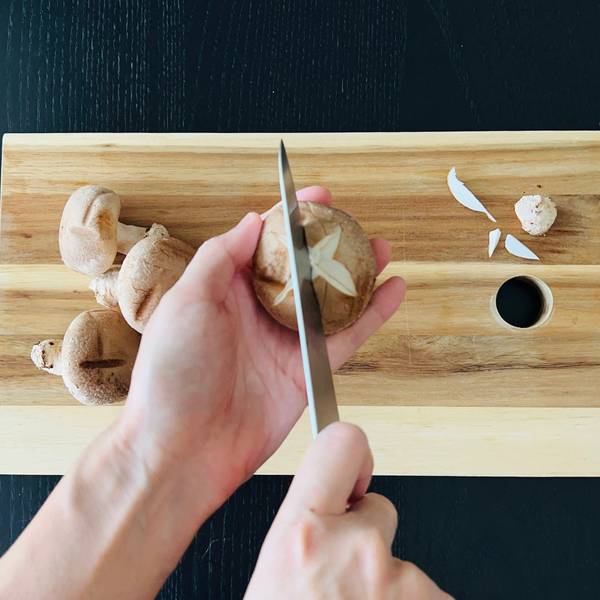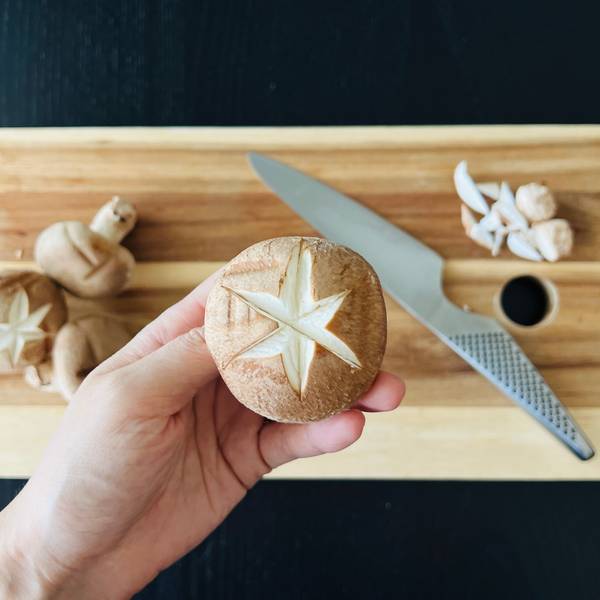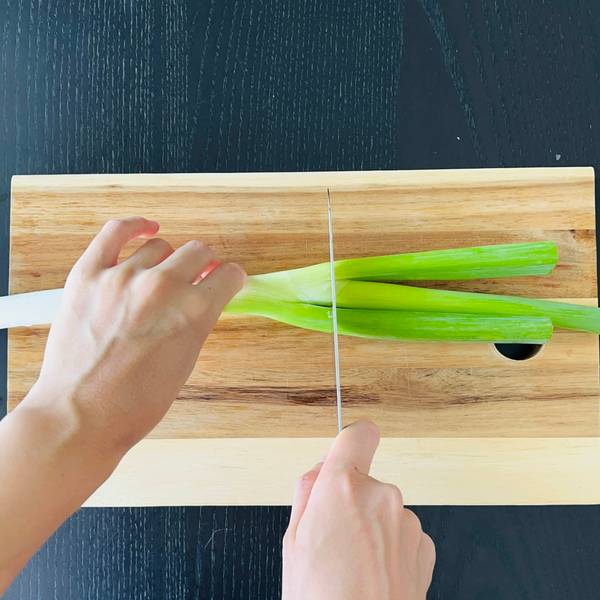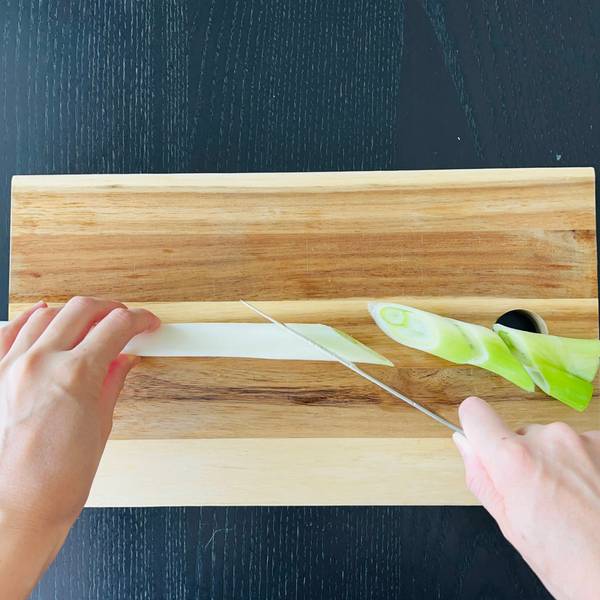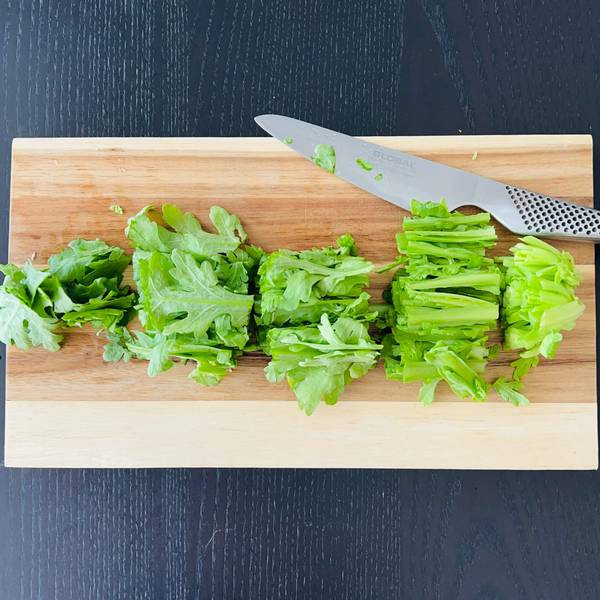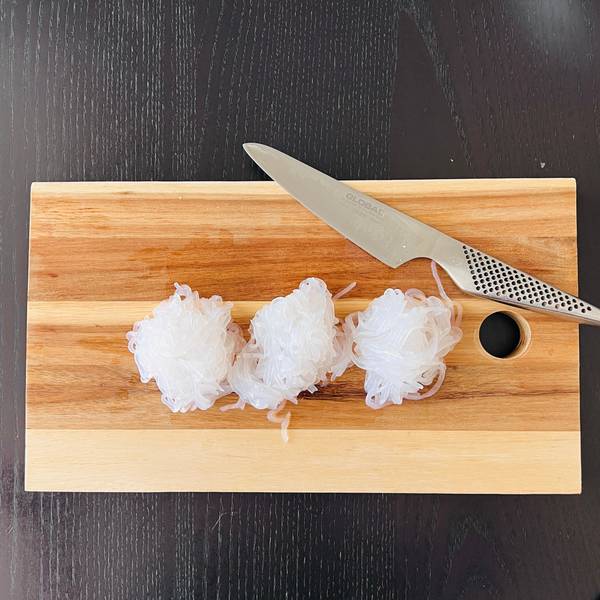 3) Preparing the Vegetables & Tofu
Cut the grilled tofu into about 8 pieces, and wipe off any extra water with paper towels.
Remove the edges of the Shiitake mushrooms and cut them in half. Alternatively, you can try a decorative cut, as shown in the picture.
Cut the Japanese leeks at the border between the green and white parts. Use the white sections and slice them diagonally into 1cm-wide pieces.
Cut Shirataki and Shungiku (Chrysanthemum greens) into bite-sized lengths.
Tip: blanch and drain the shirataki for a better flavor.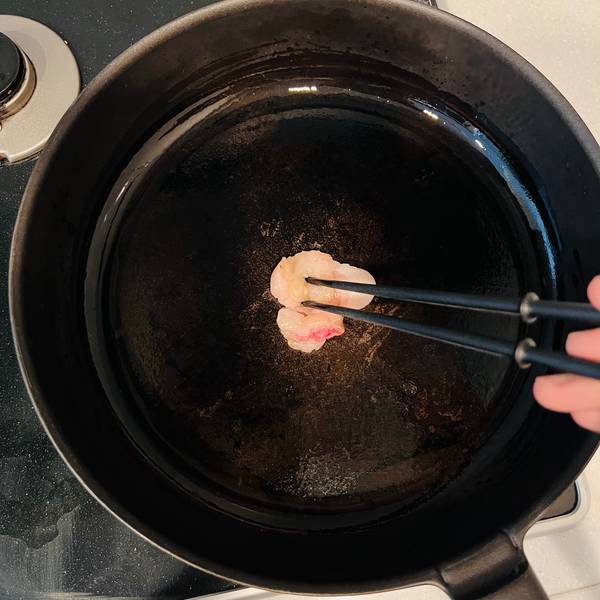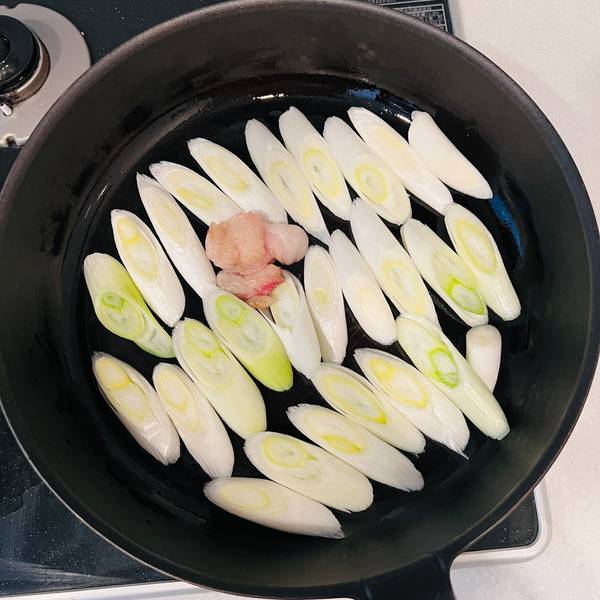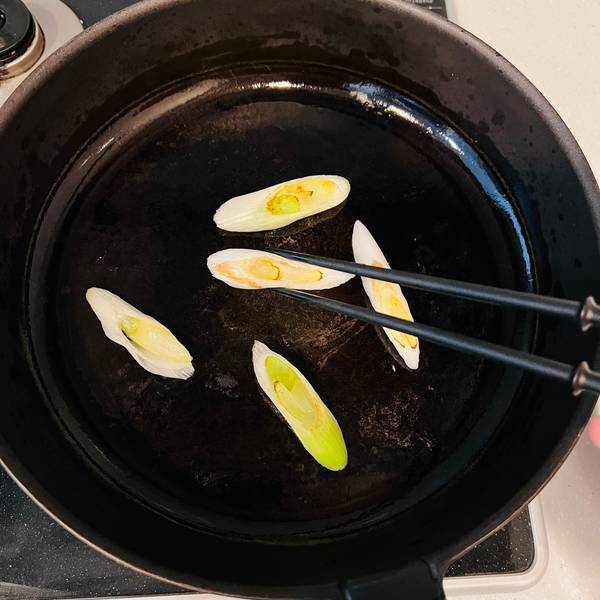 4) Grilling the Leeks
Put the tallow (or cooking oil) in a shallow, wide pot (if possible) and heat it over medium heat. Melt the tallow by spreading it onto the pot with chopsticks.
Next, grill the Japanese leek to infuse the savory flavor into the oil (or melted tallow). Once the Japanese leek turns golden brown, transfer it to a plate to allow for cooking the other ingredients.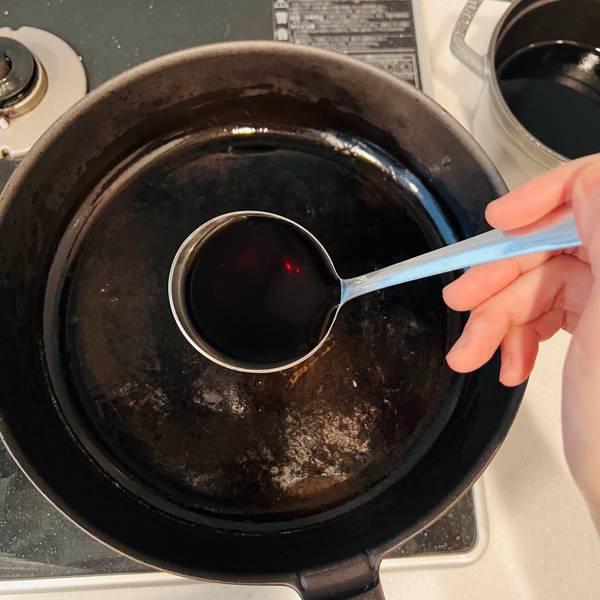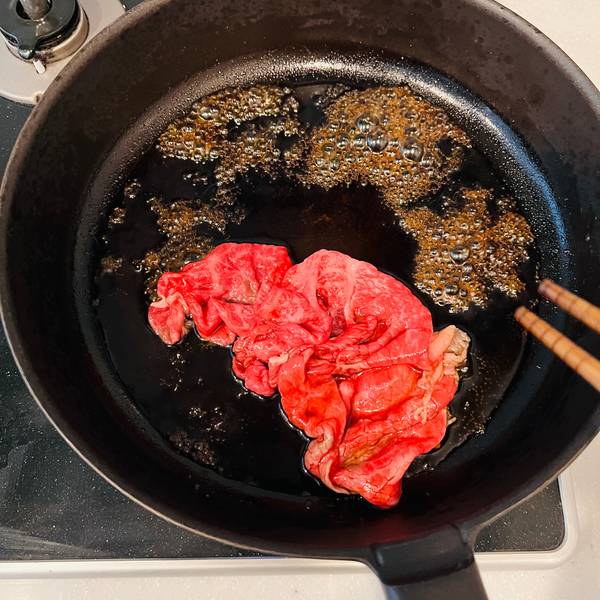 5) Cooking the Beef
Add 1/3 of Warishita into the pot and heat until boiling. Then, add sliced beef, spreading it to avoid overlapping, and simmer lightly until cooked. First, enjoy the beef alone to taste the delightful flavor and texture.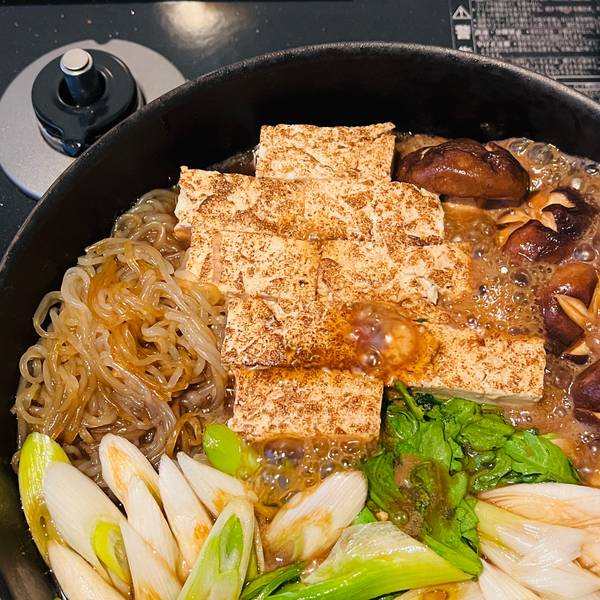 6) Adding the Rest of the Ingredients
Add the remaining Warishita and heat until boiling. Then, incorporate the rest of the ingredients, including the previously grilled Japanese leeks. Simmer until all the ingredients are cooked.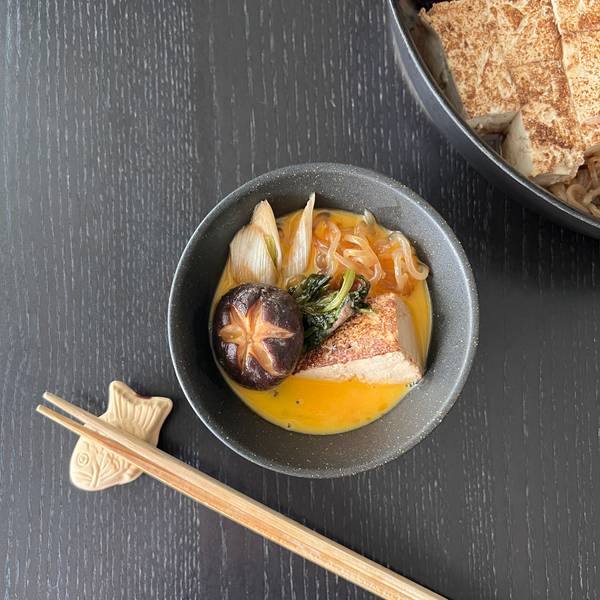 7) Enjoying Your Sukiyaki
Japanese people enjoy Sukiyaki with raw eggs. If you can get hygienically controlled eggs in your country, try Sukiyaki with them!
Beat the egg in a small bowl for dipping. By dipping in the egg, the taste becomes milder and richer. Once you try it, the harmony will be unforgettable.
Sukiyaki is served at the table, and each person takes portions from the pot with a ladle. As this style offers a communal dining experience, Sukiyaki is not only good for family dinners but also perfect for get-togethers or gatherings!