15 Unique Items You Can Find At Costco Japan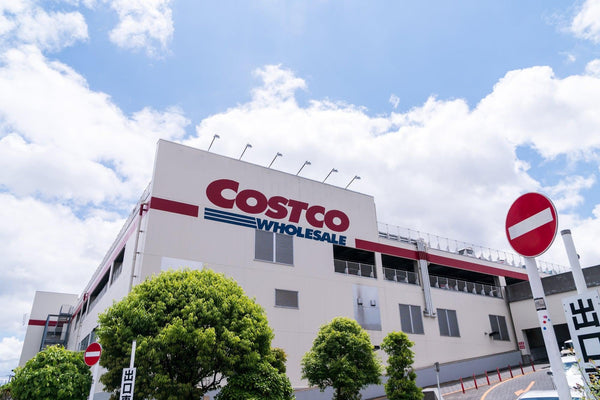 Jump to:
If you're planning a trip to Japan soon, you might want to consider adding Costco Japan to your list. Costco is a popular American retailer with stores around the world, including in Japan. If you're not already familiar with Costco, they specialize in carrying bulk-sized products at discounted prices. What's more is that if you hold a Costco membership, you'll be able to use it in Costcos of other countries, including Japan. At Costco Japan, you'll find tons of unique-to-Japan items at great prices. 
The Japanese Taste team was curious about what Costco Japan was like, how it differed from Costco in other countries, and what kind of Japanese products they actually sold. We decided to take a trip to Costco Japan and were pleasantly surprised with what we found. In this article, we'll share our top 15 hand-picked recommended items you should buy at Costco in Japan. We'll go over everything from food, drinks, skincare, and more. 
Sushi
What would be a trip to a Japanese Costco without checking out the sushi section? Of course one of the most famous and popular foods in Japan is sushi, so of course Costco has to sell it too! 
In Japanese Costcos, you'll find a wide array of sushi platters, ranging from platters that feed 1-2 people to up to 5-6 people. The quality of the fish Costco Japan uses is high, and the sushi itself tastes similar to sushi sold in restaurants. 
Seafood
Japan is the land of seafood, and Costco Japan is without a doubt the best place to buy fresh, premium quality seafood. Not only are seafood platters in Costco huge (what else would you expect?) they are also competitively priced. You'll find all types of seafood from fresh fillets of salmon, spicy cod roe, sea grapes, and more. 
Wagyu Beef
Wagyu beef has become popular around the world in recent years, so it's no surprise that Costco Japan offers a great selection of wagyu beef. At Costco Japan, you'll find slabs of wagyu beef, thinly sliced wagyu beef for stir-fries, and wagyu beef sliced for yakiniku (Japanese bbq). 
Frozen Yakitori
This is more of a fun item that we've never seen in Costco stores outside of Japan. These are prepared frozen yakitori skewers that are perfect for eating as a snack or re-creating an izakaya experience at home. 
Fruit
Japan is famous for its wide array of unique (and expensive) fruits. One of the best places to buy fruits in Japan is definitely at Costco. The fruits at Costco Japan are high-quality and competitively priced compared to normal supermarkets and department stores. From melons grown in Hokkaido to Japanese watermelons, you'll find all of the best fruits in Costco. Of course, the offerings will vary depending on the season.
Beauty Desserts
You might already know that Japan is famous for some seriously good skincare and beauty products. But now, there's a way to enhance your beauty routine…by eating dessert! This particular beauty dessert comes from a popular Japanese brand called Micho, who is popular for their drinkable fruit vinegars. This dessert from Micho is a fruit vinegar-based ice cream that comes in pineapple and pomegranate flavors. Drinking fruit vinegar is said to enhance your overall beauty, so why not kill two birds with one stone by indulging in these delicious fruit vinegar ice creams? 
Beauty Drinks
In addition to beauty desserts, you can also find beauty drinks in bulk sizes at Costco Japan. While you can find beauty drinks that contain collagen, royal jelly, and more at convenience stores, drug stores, and supermarkets throughout Japan, they usually come in single-size servings. This particular beauty beverage that we found at Costco Japan is from Chocola, and it comes in a pack of 10. According to its packaging, it is intended to treat rough skin and acne, and it contains beneficial ingredients like vitamin B2, royal jelly, and amino acids. 
Konjac Jelly
Konjac Jelly has also been becoming a popular snack within the past few years. They've become so popular because they're low in calories, fill the stomach, and taste virtually the same as regular jelly snacks. In this case, these konjac jellies come in four flavors and even have added 3,520mg of added collagen! 
Japanese Chocolates
Costco is without a doubt the best place to buy snacks and of course chocolate. In Costco Japan, you'll find all of your favorite Japanese chocolates in bulk sizes. On this occasion, we saw Black Thunder and Alfort – two Japanese staple chocolate snacks. 
Pain au Chocolat
The bakery section in Costco Japan is also packed with many Japan-only goodies. One of the most yummy-looking treats that we found was Pain au Chocolate. These chocolate-filled croissants are buttery, not overly sweet, and bite-sized! They make the perfect light breakfast or afternoon snack.  
Japanese Sake
Costco is famous for having a wide repertoire of alcohol, but what really sets Costco Japan apart from Costco of other countries is their selection of Japanese sake (nihonshu). You'll find a huge selection of premium sake in Costco at affordable prices.
Japanese Tea
What would a trip to a Japanese Costco be without checking out the tea section? Costco Japan carries a wide variety of high-quality Japanese teas like sencha, genmaicha, buckwheat tea, and more. If you're a tea lover, then Costco Japan will feel like a true paradise for you. 
Instant Drip Coffee
One innovative product that comes from Japan is drip coffee. It's the easiest and most perfect way to enjoy a cup of tasty coffee when you're running low on time. At Costco Japan, you'll find high-quality and tasty drip coffee in bulk sizes and for great prices of course. 
Japanese Skincare
If you love Japanese skincare, then Costco Japan will truly feel like heaven. You can find all of your favorite Japanese skincare products but in value sizes! We found many notable Japanese skincare items, but one that stood out to us was this two-pack of Rohto Melano CC Intensive Spot Essence.
Japanese Sunscreen
In addition to Japanese skincare products, Costco Japan also carries Japanese sunscreens from reputable brands like Kanebo. We found this Allie Gel Sunscreen sold in a two-pack. Perfect for keeping one sunscreen at home and taking one on the go with you. 
Did you see an item above that you wanted? Don't fret! You might be able to find the item you want on our website. Be sure to check out this article where we go over 35 items from Costco Japan that you can find on Japanese Taste.

General Costco Tips
Hopefully, by seeing all of these unique-to-Japan items, we convinced you to add Costco to your Japan trip itinerary. If you're planning a trip to Costco while you're in Japan, here is a list of tips we put together that you should keep in mind. 
If you hold a Costco membership, you will be able to use it at any Costco location in Japan. Additionally, you are allowed to bring two guests with you on one membership. 

At the time of writing this article, there are

32

Costco locations in Japan spread throughout the country. Some (not all) are accessible by train, so please check if the location you want to go to is near a train station if you do not have a car.

Costco Japan only accepts Mastercard. If you do not have a Mastercard, you will need to use cash. While there are ATMs inside of the store, it's always best to be prepared.

Since Costco is a big store, we recommend blocking out at least three hours of your day (not including transportation time) so that you can enjoy it to the fullest.  
What Costco Japan item that we mentioned do you want to try the most? Which item was your favorite? Let us know in the comments below!