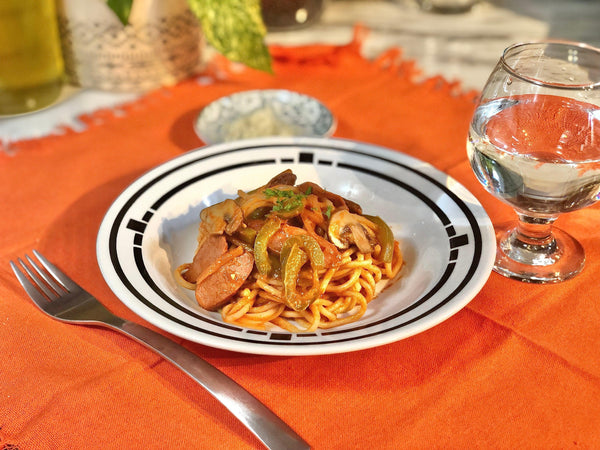 How To Make Napolitan (Ketchup Spaghetti) At Home
Main
Ketchup
Pasta
Spaghetti
Noodle
Weeknight dinner idea
Under 30 mins
Easy
Napolitan, also known as Napolitan spaghetti, is like a fun twist on a traditional pasta dish that's very popular in Japan. Despite its name, it has no direct connection to Naples or traditional Italian cuisine.
Napolitan spaghetti typically consists of pasta noodles, usually spaghetti, cooked with various ingredients such as onions, bell peppers, mushrooms, and bacon or sausage, all stir-fried together. The dish is then seasoned with ketchup! Yes, ketchup! It gives it a unique sweet and tangy flavor that's surprisingly addictive. Don't forget the grated parmesan cheese on top for that extra yummy factor.
Napolitan spaghetti is served as a simple and casual dish in Japanese cafes, family restaurants, and home-cooked meals.
It's a super simple meal. You don't need any fancy skills to whip it up either. Just toss those noodles in a pan with the veggies and meat, add a generous amount of ketchup sauce, and there you have it! In no time at all, you've created a plate full of absolute deliciousness.
In this recipe, we'll share the most classic version of Napolitan using sausages, onions, bell peppers, and mushrooms. But you can totally make Napolitan spaghetti your own. Do you want it extra spicy? Throw in some chili flakes or a splash of hot sauce! Do you prefer to put in more veggies? Go wild with your favorites like zucchini, carrots, or spinach. Would you like to top it with a sunny side up egg and enjoy spaghetti with runny egg yolk? Go for it! The possibilities are endless!
This dish brings smiles and satisfaction. It's like comfort food with a bit of a fun twist. So, if you're up for something a little different and seriously tasty, give it a try!
Trust us, it's a total flavor adventure that'll leave you wanting more and more. Get ready to fall in love with this addictive Japanese take on spaghetti!
Overview
Prep time: 10 mins
Cook time: 20 mins
Total time: 30 mins
Total servings: 2
Difficulty: Easy
Ingredients
200g Spaghetti
2 tsp Salt
1 Tbsp Olive Oil
1 Clove Garlic
80g Onion
80g Green Bell Pepper
80g Mushrooms
140g Sausage or Hotdog
8 Tbsp Ketchup (for the sauce)
6 Tbsp Milk (for the sauce)
1 Tbsp Worcestershire sauce (for the sauce)
½ tsp Salt (for the sauce)
60ml Reserved Pasta Water (for the sauce)
Black Pepper, to taste
15g Parmesan cheese (optional)
Parsley, to taste (optional)
Expert's Tip
The most important ingredient of this dish is ketchup, and the Kagome Low Sodium Japanese Organic Ketchup is the perfect fit for this recipe. You might think that all ketchup is the same, but trust us, they're not! The sweetness and sourness of ketchup can vary greatly depending on the brand. We're pretty sure that if you use this ketchup in your Napolitan recipe, your dish will turn out amazing.
Instructions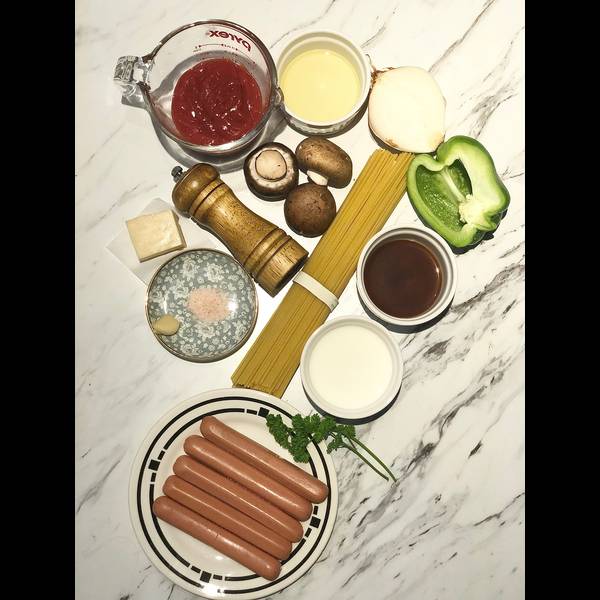 1) Gathering the Ingredients
Gather all of the ingredients together.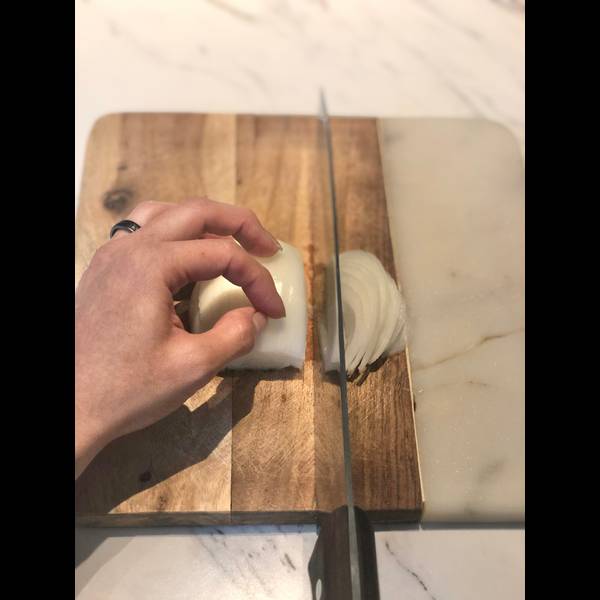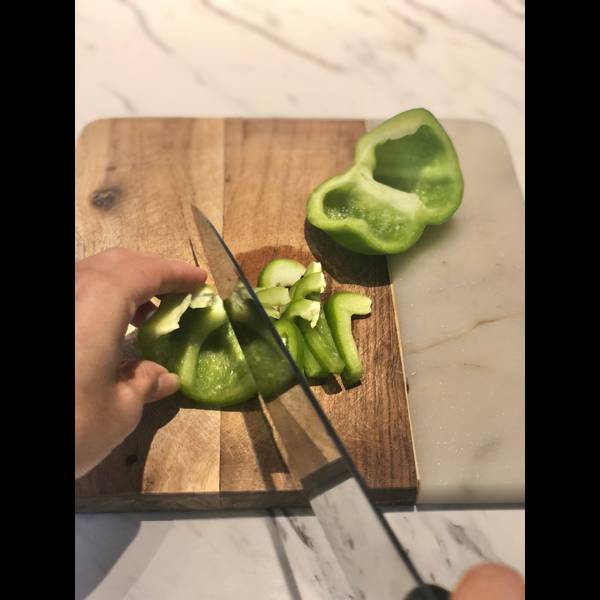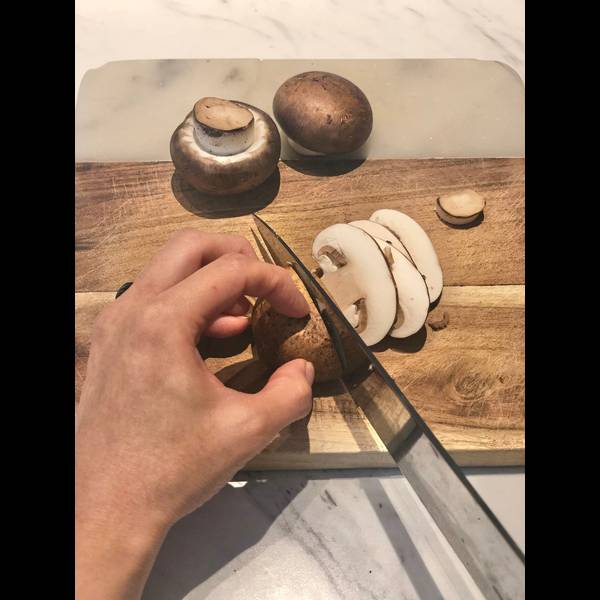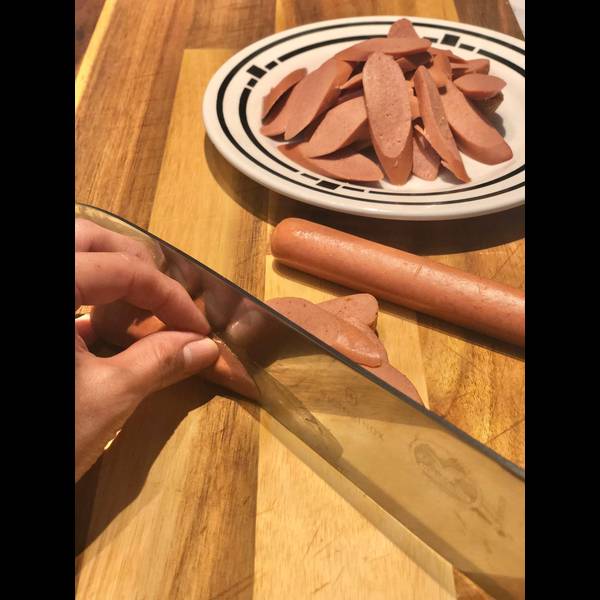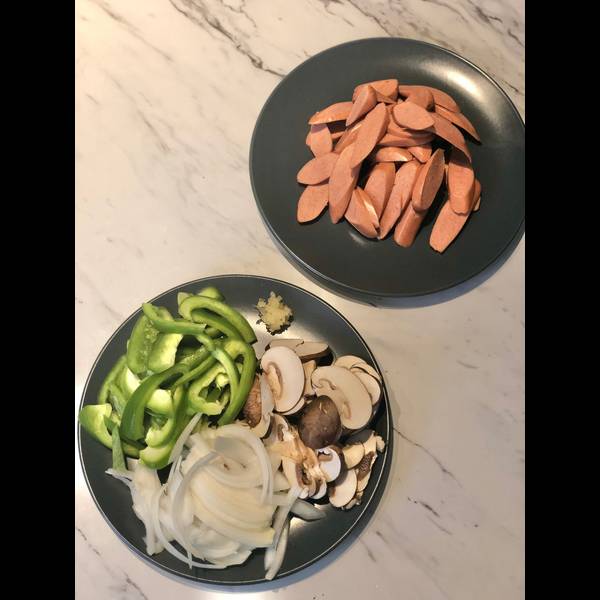 2) Slicing the Vegetables & Sausage
Prepare the veggies and protein for napolitan by finely mincing one clove of garlic and thinly slicing the onion, green bell pepper, and mushrooms. Then, thinly slice the sausages.
If you want to garnish your Napolitan with grated parmesan cheese and/or parsley, this would be a good point to prepare those as well.
Tip: Make sure the onion and green bell pepper are sliced to about the same thickness.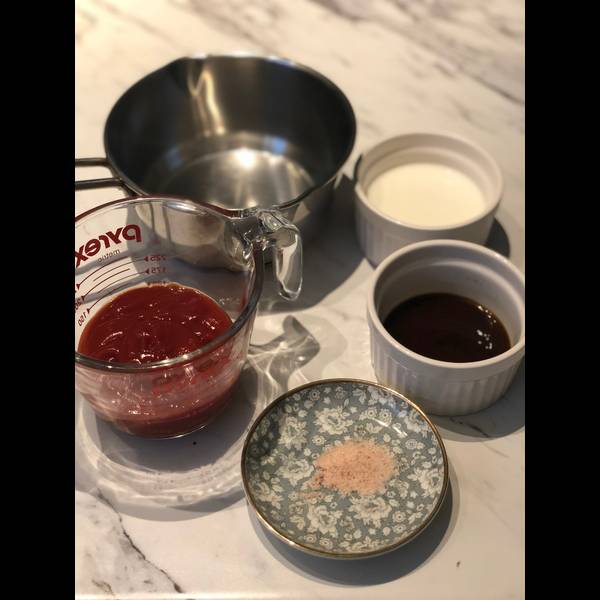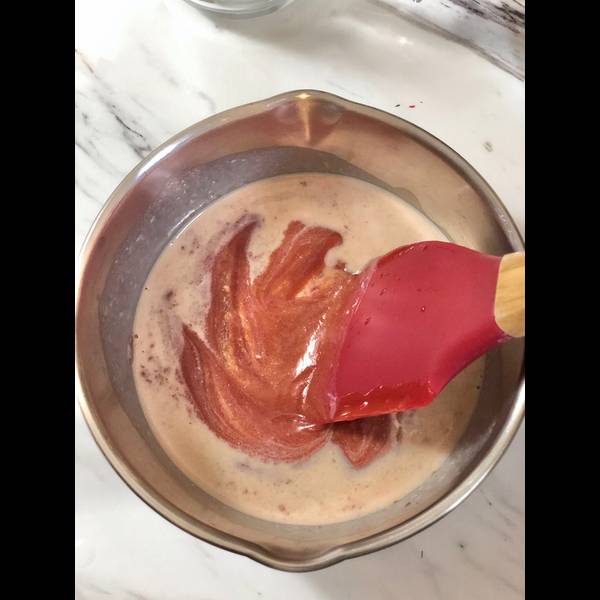 3) Preparing the Ketchup Sauce
Combine ketchup, worcestershire sauce, milk, and salt in a small pot. Mix them well to combine and set aside.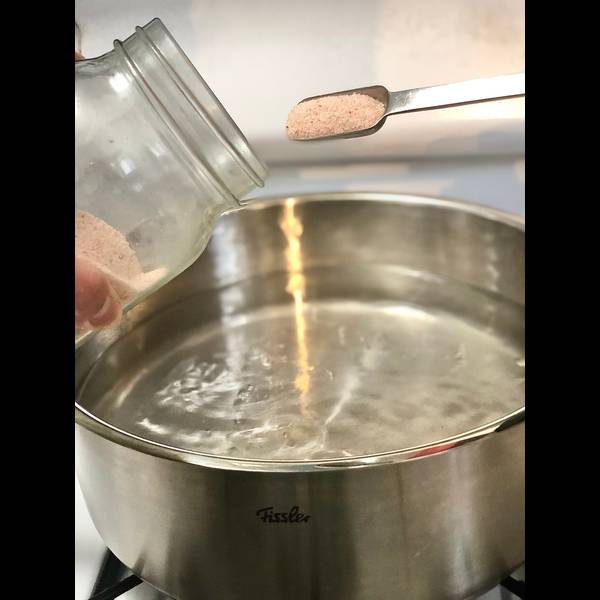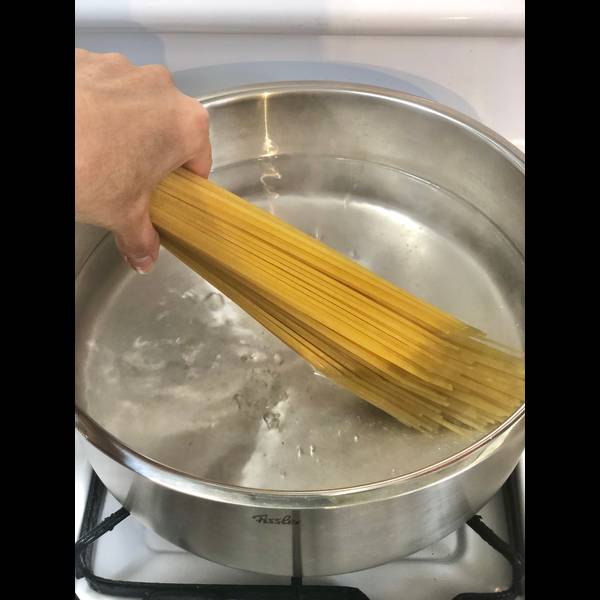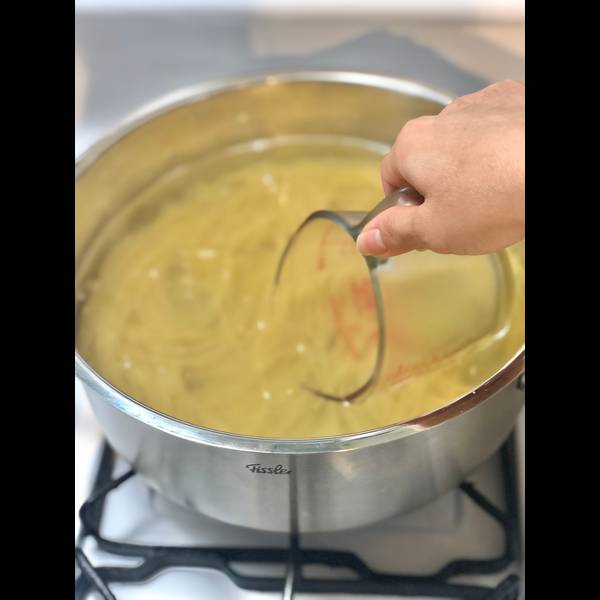 4) Cooking the Spaghetti
Bring 2 liters of water to a boil in a large pot, and add 2 teaspoons of salt. Cook the spaghetti according to your package's instructions.
Note: Save 60ml of the cooking water for the ketchup sauce.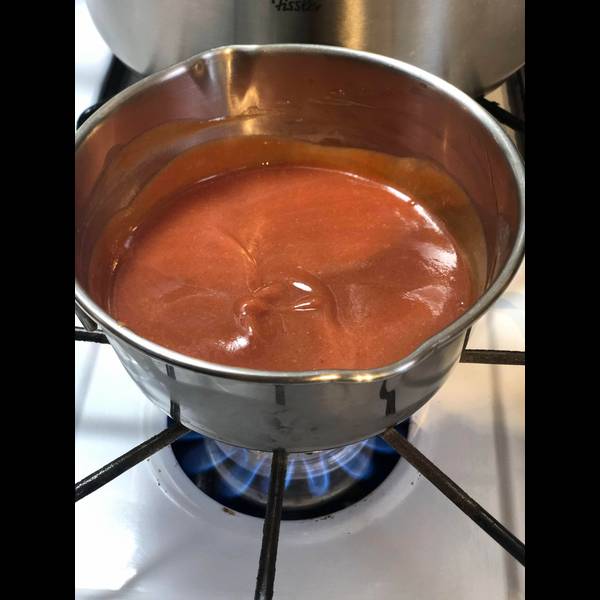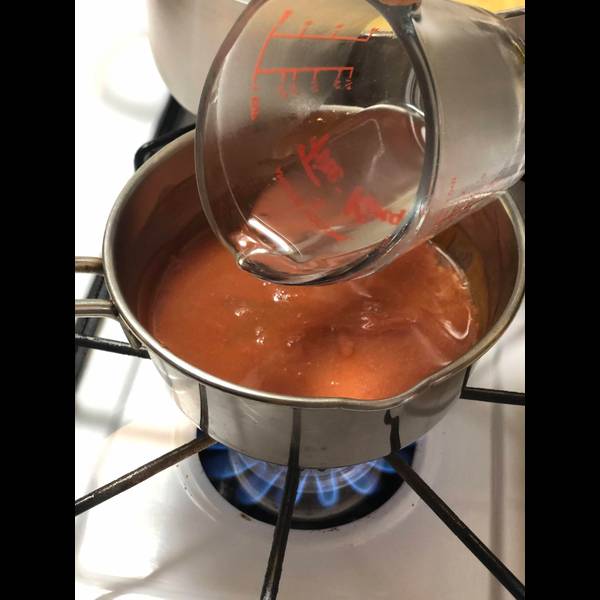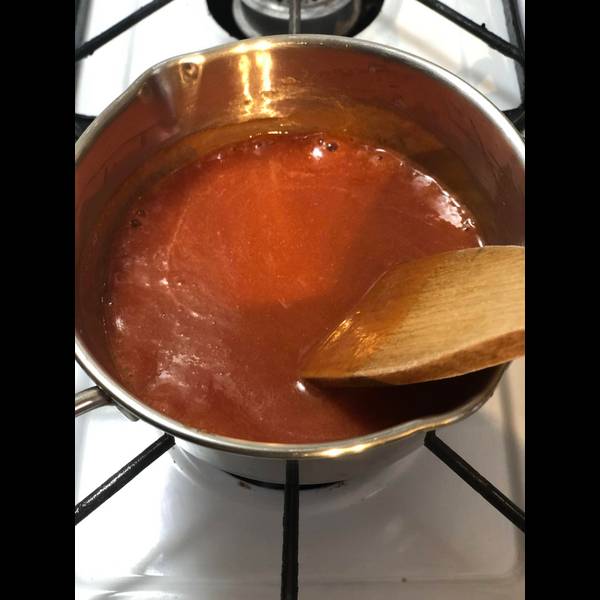 5) Cooking the Ketchup Sauce
Heat the ketchup sauce that you mixed over medium heat. Add 60ml of the cooking water from the boiled spaghetti. Simmer the sauce for a few minutes until it thickens.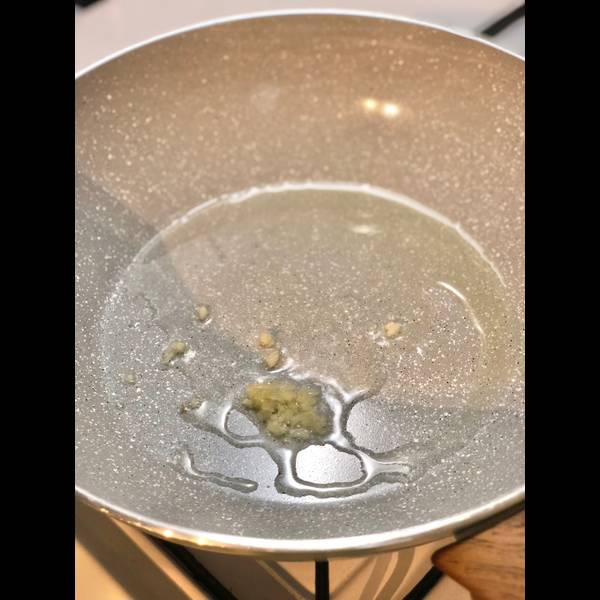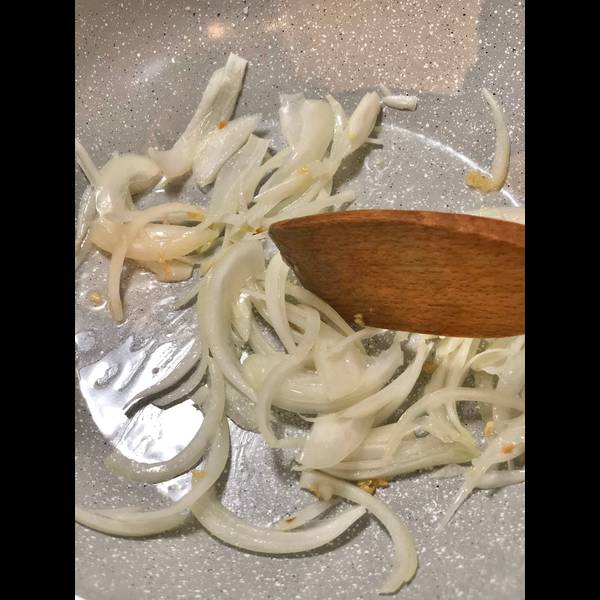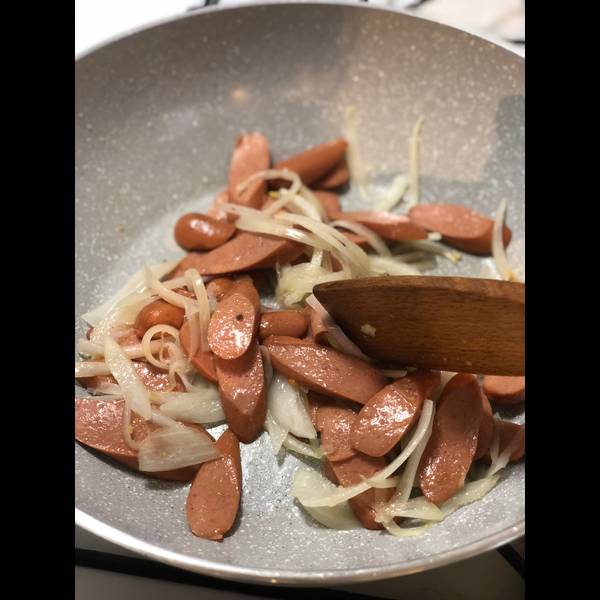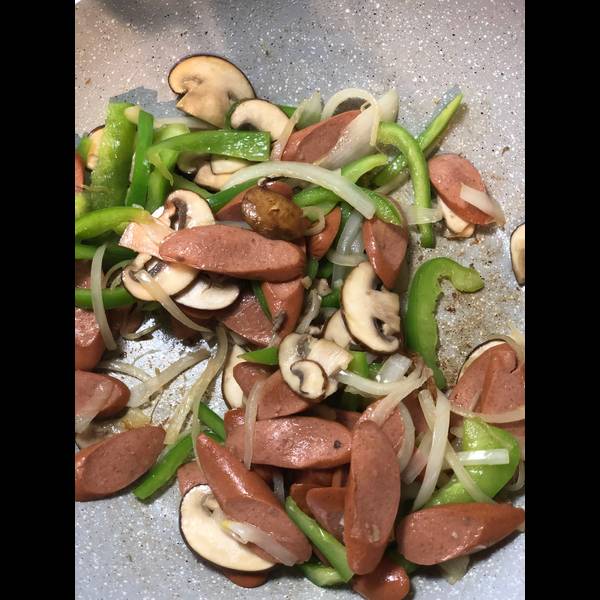 6) Cooking the Vegetables and Sausage
In a separate pan, heat 2 teaspoons of olive oil and add in the chopped clove of garlic. Once it becomes fragrant, add in the onion and stir-fry for 1 minute, then add the sausage and sauté until slightly browned. Then add in the green bell pepper and mushrooms, and sauté for a couple more minutes, until cooked.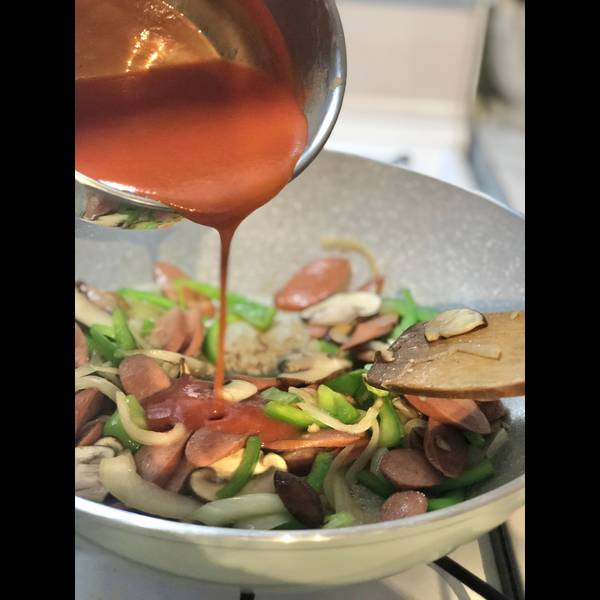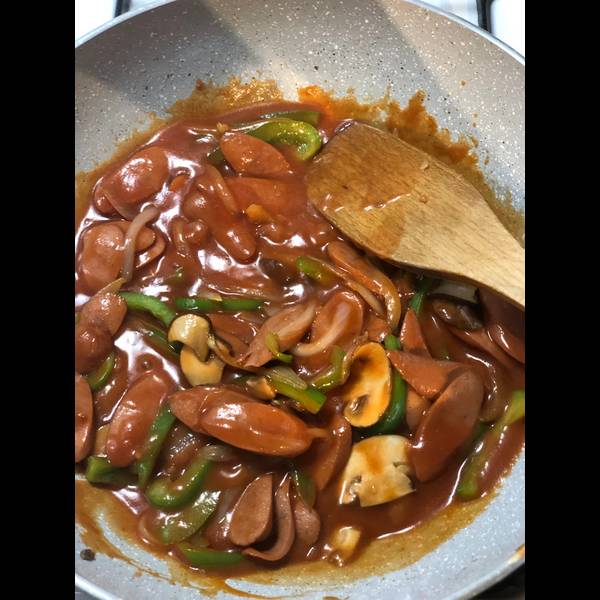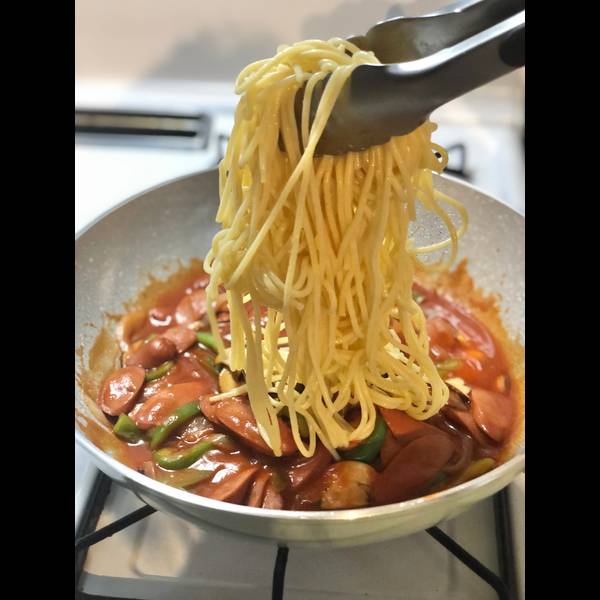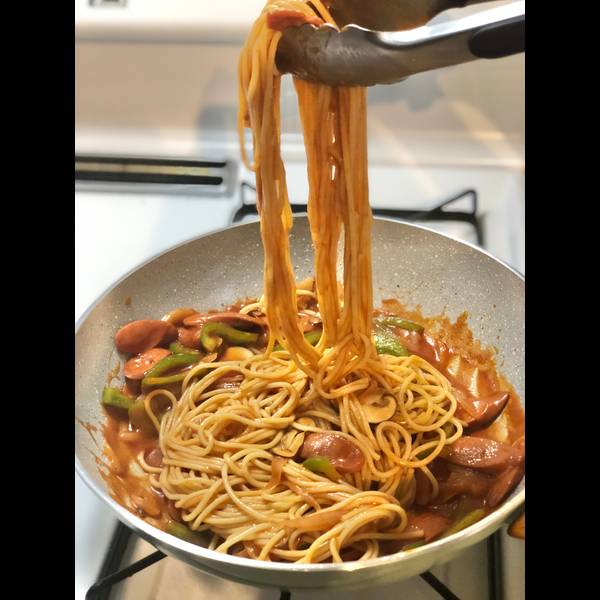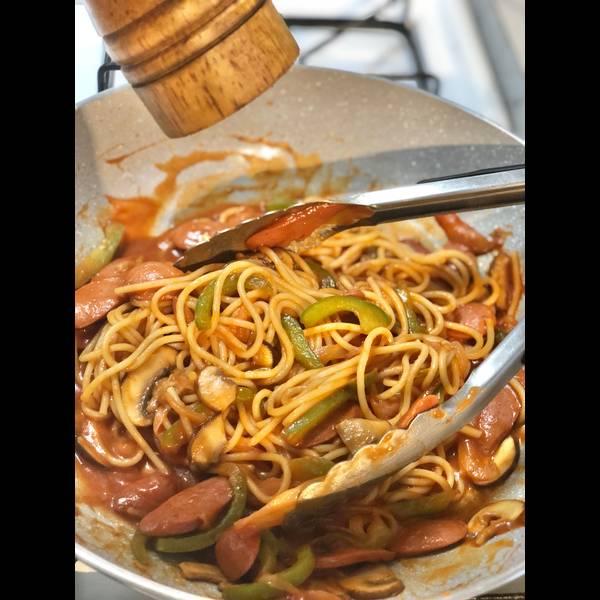 7) Adding the Ketchup Sauce and the Pasta
At this point, your spaghetti should be fully cooked. Drain it from the water and set it aside in a colander until you're ready to use it.
Once the vegetables and sausages are cooked to your liking, add in the prepared ketchup sauce and stir well to combine. Then, add in the cooked pasta and toss everything together using tongs. Season to taste with black pepper.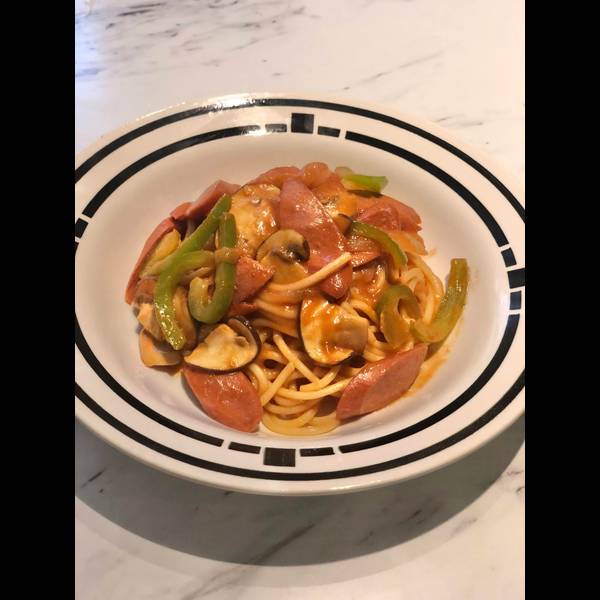 8) Serving the Napolitan
Divide the spaghetti onto serving plates. Garnish with grated Parmesan cheese and sprinkle some parsley on top or side for added flavor and presentation. Enjoy!