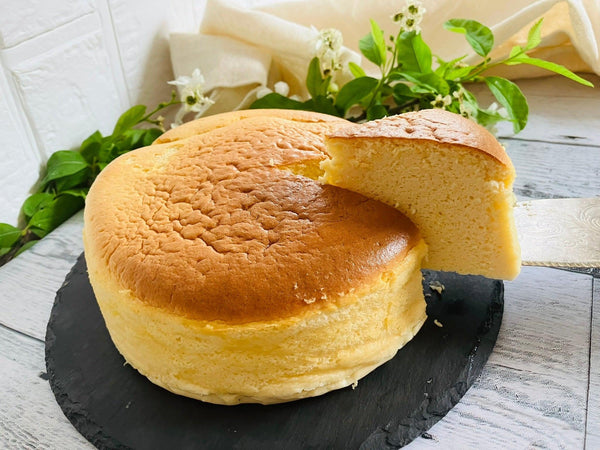 How to Make Soufflé Cheesecake (Japanese Fluffy Cheesecake) At Home
Dessert
Cake
Dairy
Egg
Party Food
When you hear the word Soufflé Cheesecake, it may remind you of France. However, it actually originates in Japan. It is also called cotton cheesecake in Japan and is well known for having a nice golden-brown top and jiggly texture.
Souffle cheesecake is much lighter compared to other cheesecakes such as New York cheesecake. It has a fluffy and airy texture, making it more like a sponge cake. However, it still has a rich and creamy taste.
Japanese cake shops started selling fluffy cheesecakes in the late 1960s. Souffle Cheesecake was created by Juichi Yasui, a pastry chef at what was known as the Plaza Hotel in Osaka. It was said that he wanted to create an original cake, or a cake that had "never been seen before".
The ingredients for souffle are quite simple and easy to find. One of the biggest differences that sets this Japanese cheesecake apart from other cheesecakes is that it is made with whipped egg whites. This is the reason why souffle cheesecake is so fluffy. This cheesecake is also baked using the bain-marie, or water bath method. By using this method, you end up with a cheesecake that is moist and fluffy on the inside.
The top of the cheesecake cracking is a common occurrence that happens when baking cheesecake, and the same applies to souffle cheesecake as well. In order to avoid the top cracking, there are three points to be careful about:
Don't overbeat the egg whites.

Coat the springform pan with a layer of butter and powdered sugar before adding in the cheesecake batter.

Add enough water into the water bath, so that it does not all evaporate during the baking time.
If you follow these three steps, you should be able to create a crack-free and delicious souffle cheesecake! 
This Japanese souffle cheesecake is will make the perfect dessert or afternoon snack. We hope that you'll enjoy making this yummy and fluffy Japanese cheesecake at home! 
Overview
Prep time: 10 mins
Cook time: 1hr 15mins
Total time: 1hr 25mins
Total servings: 6
Difficulty: Medium
Ingredients
150g Cream Cheese
60g Whole Milk
20g Butter (melted)
3 Eggs
70g Cane Sugar
30g All-Purpose Flour
Vanilla Essence
Expert's Tip
In this recipe, it is important to blend the cream cheese very smoothly in order to achieve a souffle cheesecake with the perfect texture. You can whisk the thick cream cheese so easily with this stainless steel whisk. It is easy to grip and comfortable to use, so you won't get tired when whisking something.
Instructions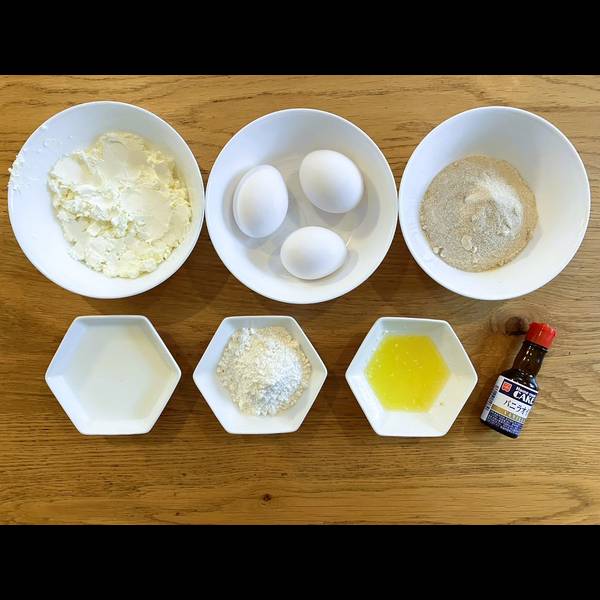 1) Gathering the Ingredients
Assemble the ingredients together.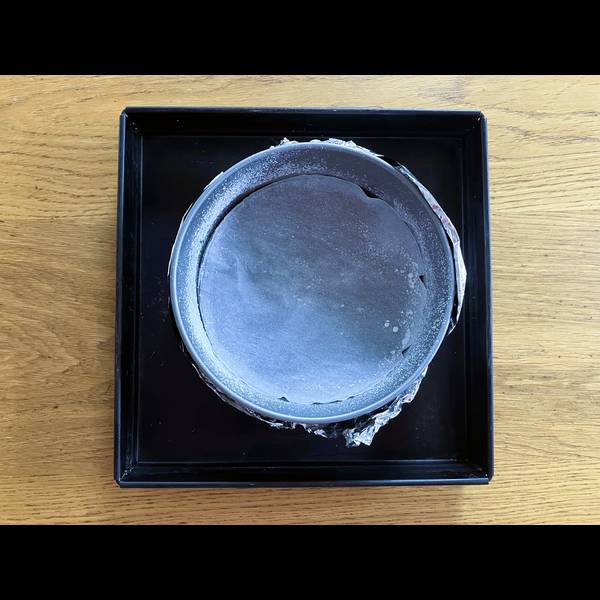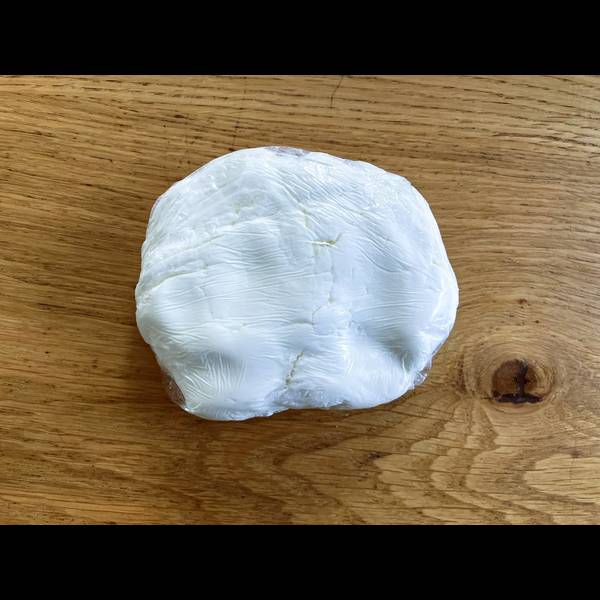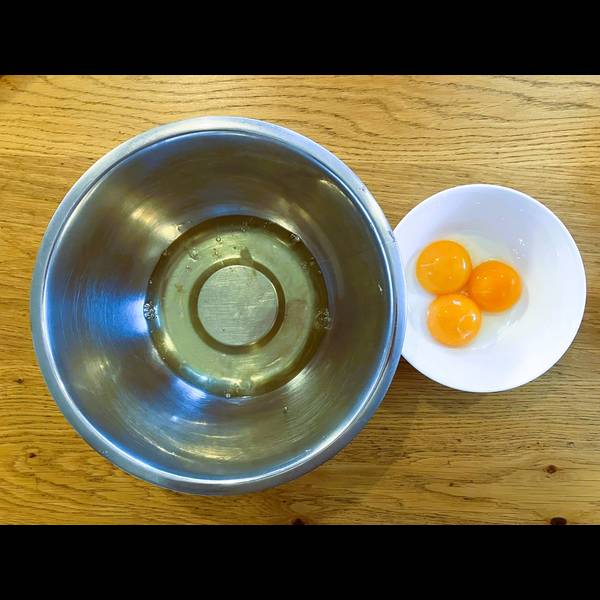 2) Preparing the Ingredients & Cake Mold
Mold: Place a rounded piece of parchment paper onto the bottom of the cake pan. Grease the sides of the pan with butter and then sprinkle a layer of powdered sugar over it. (Note: these ingredients are not included in the recipe.)
Note: If you are a cake pan with a removable bottom, wrap it with a double layer of aluminum foil to prevent water from seeping into the cake.
Cream Cheese: Soften Cream Cheese with microwave at 200w for 3-4 minutes.
Eggs: Bring the eggs up to room temperature and then separate the yolks from the whites.
Note: It is recommended to use a spring-form pan or a pan with a removable bottom for making this cheesecake.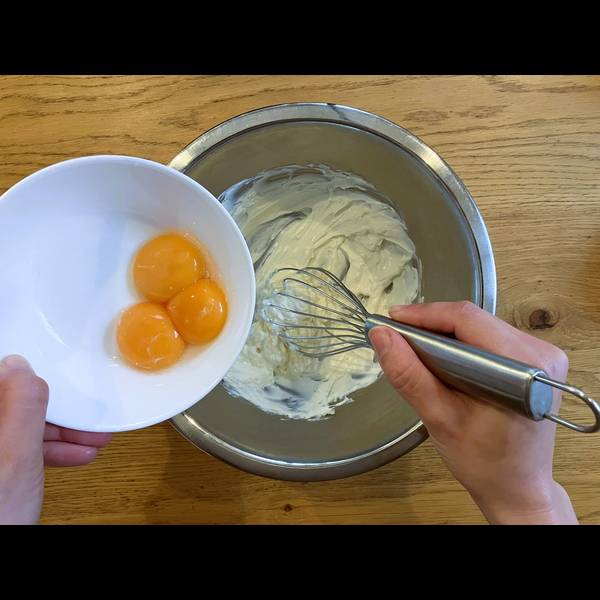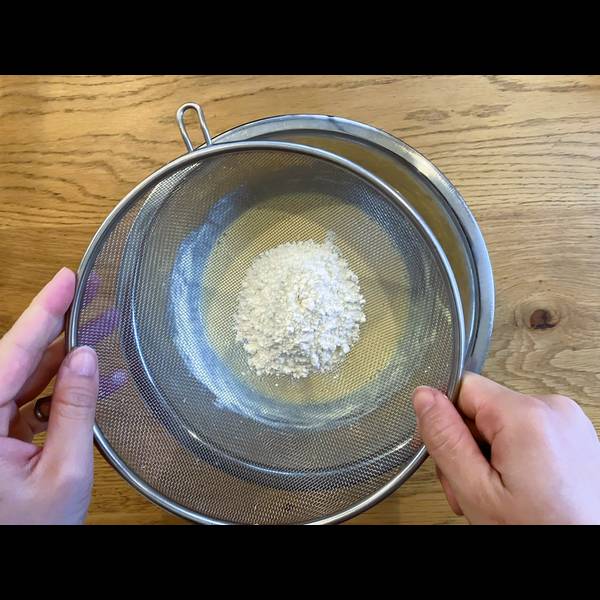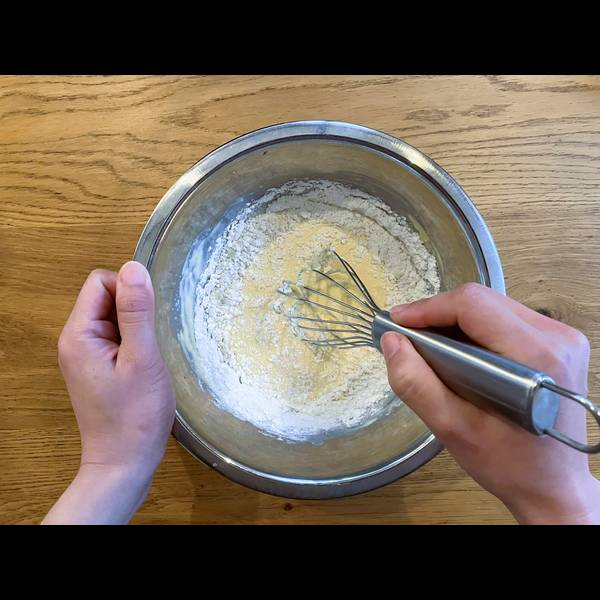 3) Making the Cheesecake Batter
In a large bowl, gently whisk the cream cheese until it becomes smooth and there are no lumps. Then add the egg yolks, whole milk, butter, and vanilla essence into the bowl. Mix these ingredients until they are well incorporated, then sift the all-purpose flour into the batter. Blend it gently using a balloon whisk. The batter should be smooth.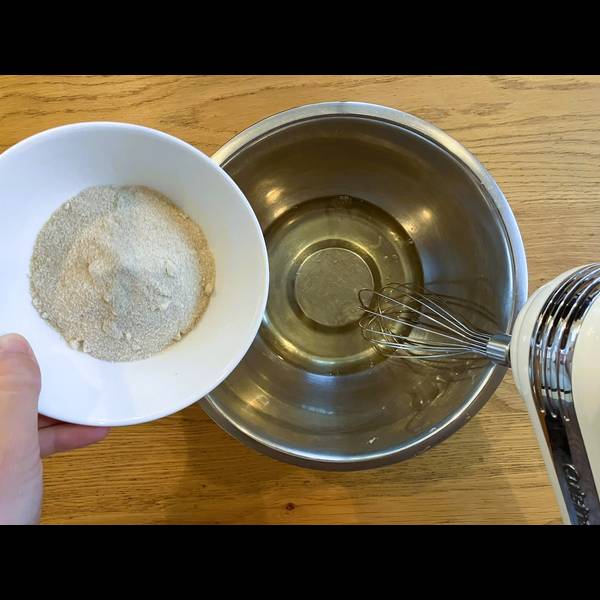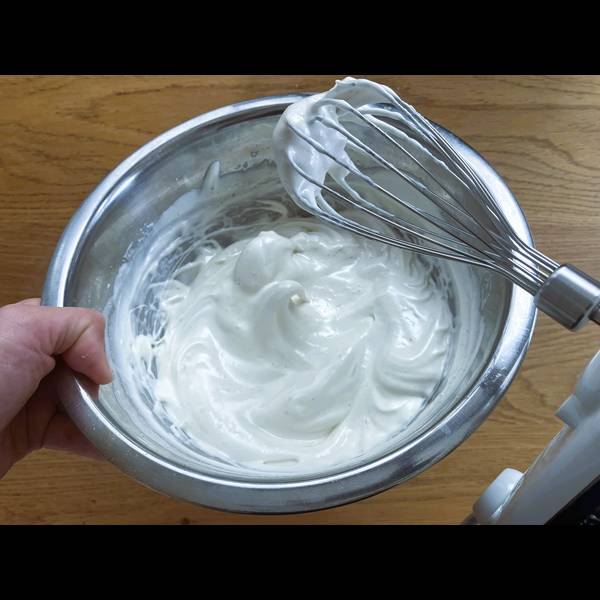 4) Beating the Egg Whites
In a different large bowl, add sugar and egg whites. Beat them using an electric mixer until they reach soft peaks. This will take 6 to 7 minutes if using an electric beater and up to 15 minutes if manually whisking with a whisk.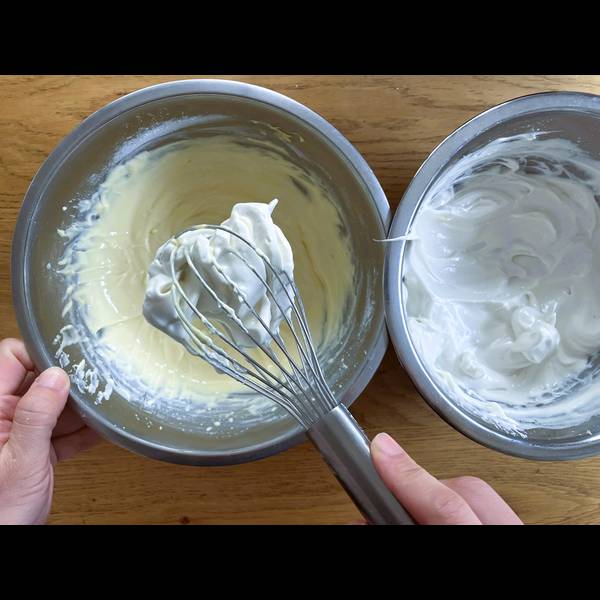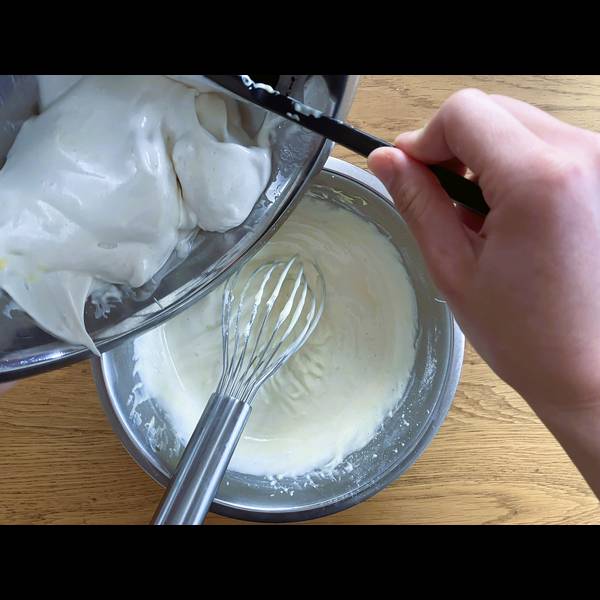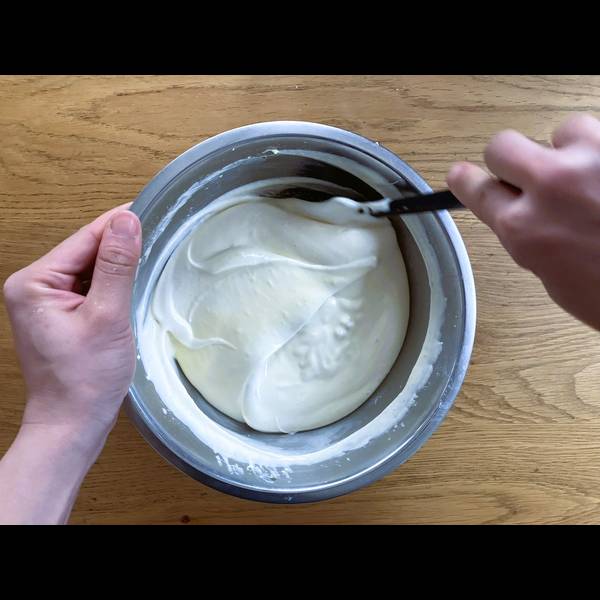 5) Combining the Batter and the Egg Whites
Add 1/3 of the beaten egg white into the batter and mix well. Repeat this process two more times until the egg whites are fully incorporated into the batter. Then, using a rubber spatula, mix the batter a final time to make sure the ingredients are all evenly distributed. Using a rubber spatula is important to ensure that the egg whites do not deflate.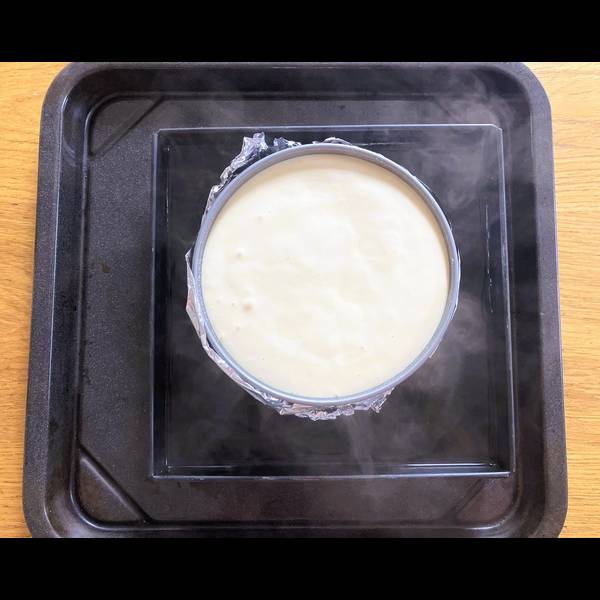 6) Preparing the Water Bath
Pour the cake batter into the prepared cake mold, and then place it inside of another heat-safe baking dish. Then add plenty of hot water the baking dish.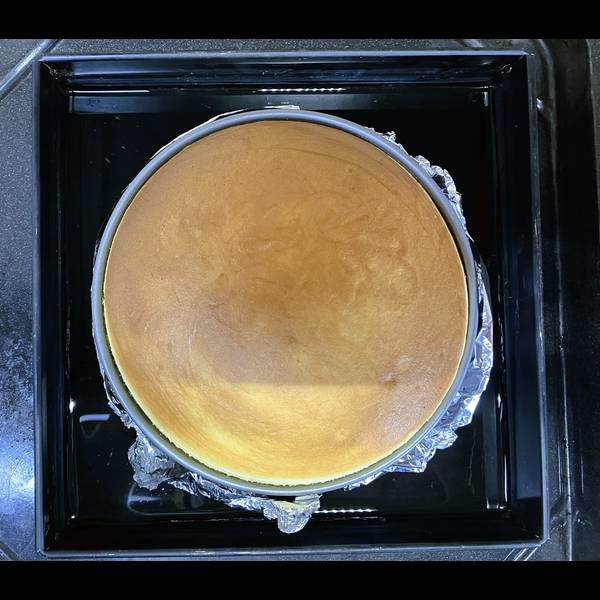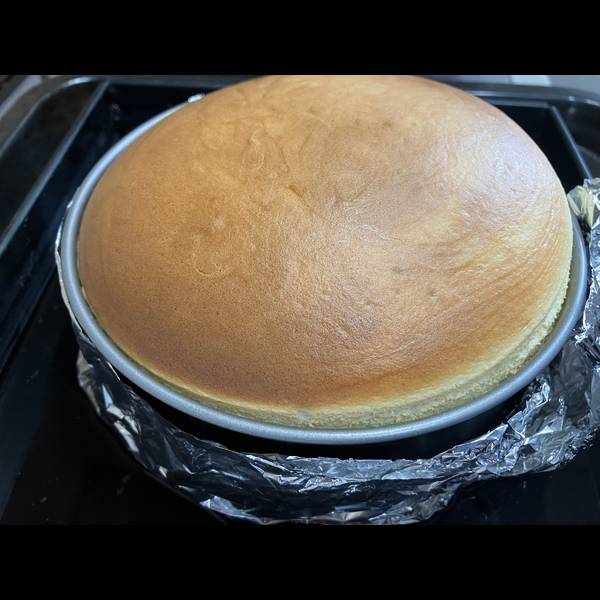 7) Baking the Cheesecake
Bake the cheesecake at 200C (392F) for 15 minutes. Then, open the oven for 10 seconds to decrease the temperature. Bake again at 120C (248F) for 45-50 minutes. When it is done, open the oven and allow it to rest inside for 10 minutes before removing it.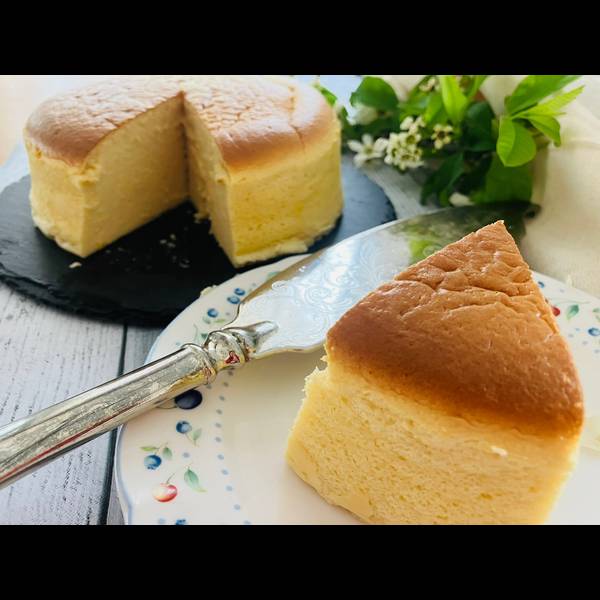 8) Enjoying the Cheesecake
You can either enjoy this cheesecake while it's still warm or allow it to cool, it is delicious either way!
It is recommended to enjoy it within 3 days (including the day that you make it.) To keep it fresh, wrap it tightly in plastic wrap and stored in the refrigerator.
You can also freeze it for a week after wrapping it tightly with plastic wrap.