10 Japanese Beauty Products You Need to Know About!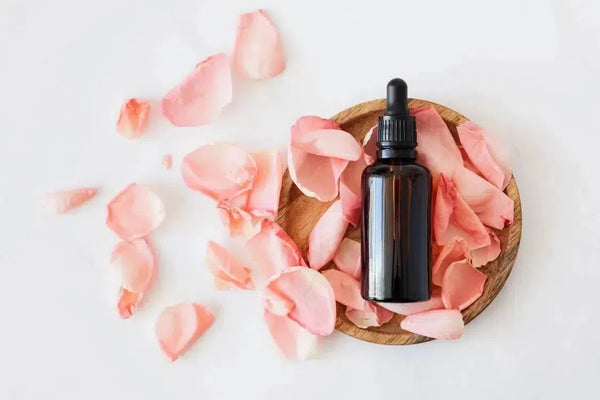 Jump to:
Japanese skin care and beauty products are known for their high-quality, innovation, and efficient design. They often combine cutting edge technology with natural ingredients native to Japan and Asia and they are very durable and long-lasting so that they can withstand the hot and humid Japanese summers. 
Japanese consumers tend to take a preventative approach to beauty to create flawless, glossy skin without the need for a lot of makeup, and some of the most purchased beauty products are skincare items such as face washes and sun creams.  
A good skincare regime has been part of daily life for Japanese women for decades based on a simple but intentional routine. Unlike K-Beauty skincare routines that usually consist of an extensive 8-10 steps, a Japanese skincare routine is traditionally comprised of just four steps: double cleanse, tone, and moisturize. Depending on any skin issues you can add more steps, but these basic four are the foundation for most Japanese skincare routines. 
There are several advantages to using Japanese cosmetics – one of the main ones being that you don't need to buy a lot of products as many cosmetics and skincare products are multi-functional, saving you both time in applying them and money!  
In this article we'll look at some of the best-selling Japanese skincare and beauty products which are available to purchase online so that you can easily try them out, even if you are not based in Japan.
DHC's Deep Cleansing Oil is one of the most popular Japanese oil-based cleansers (the first step in the Japanese skincare routine) that features antioxidant rich organic virgin olive oil from Spain, hydrating vitamin E that also softens skin and protects it against free radical damage, and rosemary oil to invigorate and refresh skin. This cleanser effortlessly dissolves hard-to-remove makeup such as waterproof mascara and eyeliner without clogging your pores or leaving your skin feeling greasy. 
DHC's philosophy is based on embracing the Japanese concept of wabi-sabi – teaching us that there is beauty in imperfection, and that each of us is "perfectly imperfect." DHC is a Japanese skincare brand which has been producing high-quality products for more than 40 years. 
DHC Deep Cleansing Oil 200ml
$23.49
This convenient portable sized sunscreen from Canmake is the ideal product to slip easily into your handbag and reapply when you're out and about, and it doubles up as a makeup base.
We love the refreshing sensation this product has when applied onto the face. The sunscreen has a smooth, watery gel texture that glides easily onto skin, without feeling sticky or rough, helping foundation to sit better on top and last longer. 
In addition to providing powerful UV protection of SPF 50+, it's also packed full of moisturizing ingredients and is absorbed quickly onto the skin. Mermaid's non-fragranced, alcohol-free formula makes it suitable for use on sensitive skin too.
Canmake Mermaid Skin Gel UV Sunscreen SPF50+ PA++++ 40g
$10.99
This lightweight sunscreen from Biore combines powerful sun protection technology and UV blocking ingredients with moisturizing ingredients such as hyaluronic acid, royal jelly, and citrus essence to create an effective product.
Upon contact with skin the gel sunscreen uses its "Micro Defense" technology which creates an uneven watery veil to prevent the formation of micro-gaps and completely protects the skin from UV damage, aging skin, and sunburn. 
Kao Biore UV Aqua Rich Watery Gel Sunscreen SPF50+ PA++++ Big Size 155ml
$15.99
Shu Uemura's award-winning eyelash curler is adored by makeup artists and celebrities worldwide. The curler's high performance and innovative design create a natural, beautiful curl with ease and ultimate precision.
The uniquely curved design allows it to fit various eye shapes and prevents it from pinching skin, whilst the mushroom-shaped silicone pad provides improved safety and control for an optimum curl. The shape of the silicone pad also creates an elongated sweeping curl instead of a harsh crimped look.
Shu Uemura Eyelash Curler
$24.00
One of the most popular Japanese lotions includes Hada Labo's Gokujyun Premium Lotion, an affordable yet highly efficient product formulated with seven kinds of hyaluronic acid to lock in maximum moisture, leaving skin feeling silky smooth and soft.
This lotion is a favorite skincare product among beauty bloggers and has a cult following on online platforms such as Reddit and Tik Tok, gaining rave reviews from consumers thanks to its fast absorption rate, ability to retain moisture, and skin plumping effects. 
It can also be used on sensitive skin as the Hada Labo hyaluronic acid does not contain any perfume or fragrance, oil, alcohol, and colorants, so it won't cause any breakouts.
Rohto Hada Labo Gokujyun Premium Lotion 170ml
$9.99
Senka Perfect Whip is a popular and affordable foaming cleanser found in most Japanese drugstores. This high-quality product uses super fine bubbles to form a rich and creamy soft foam that penetrates pores and removes impurities and excess sebum. Surprisingly effective when it comes to lifting grime away despite its lightweight texture, this cleanser doesn't strip skin of any necessary oil and moisture, so you can expect your face to feel clean, smooth, and hydrated after use. There is also a variation of Senka Perfect Whip that includes collagen if you are also looking for a cleanser that improves skin elasticity. 
Shiseido Senka Perfect Whip Cleansing Foam 120g
$5.95
If you're going to try one product by SK-II, make it their Facial Treatment Essence, SK-II's best-selling product that softens texture, evens skin's tone, enhances radiance and reduces the appearance of dark spots & fine lines.
SK-II Facial Treatment Essence contains over 90 percent pitera, SK-II's famously effective beauty component made from the yeast extract found in sake, to renew skin, boost moisture and combat aging skin. This best-selling and highly awarded skin care essence also makes spots less visible and refines and firms skin texture.
SK-II Facial Treatment Essence 230ml
$230.00
According to the company, Cure's Natural Aqua Gel Exfoliator is the number one rated exfoliator in Japan, with one bottle sold every 4.5 seconds! This highly rated product 
is a remarkable Japanese skin care exfoliator made with activated hydrogen water and botanical extracts to effectively remove old and dead skin cells. This alcohol-free exfoliator is very gentle on skin and works without causing any dryness or irritation.
The exfoliator is often referred to as 'magic in a bottle' for its ability to clean pores, target acne, reduce the appearance of wrinkles, and polish skin, no matter your skin type. It's blended with natural plant extracts such as rosemary, gingko, and aloe vera, and is also suitable for sensitive skin as it is free from alcohol, fragrance, colors, and preservatives.
Cure Natural Aqua Gel Exfoliator 250g
$25.49
Lululun Pure Blue Moist is a highly moisturizing face sheet mask for daily use that deeply hydrates your skin, offering instant moisturization. The thick three-layered mask contains plenty of beauty serum with ingredients including bilberry, olive oil, and cogongrass root extract. This mask contains three hydration mechanisms to keep your skin hydrated and free from pores. The top and bottom layers distribute the essence in the skin, whilst the middle layer retains the beauty essence for efficient results.
Lululun Pure Blue Moist Facial Sheet Mask 7 Sheets
$9.99
This popular mascara is available in two types: Long & Curl or Volume & Curl. Featuring a curved shaped wand that helps to separate lashes without becoming clumpy, the Long & Curl product elongates lashes whilst the Volume & Curl mascara focuses on creating thick, curly lashes. Both types of mascara are smudge-proof and have the same curl-lock ingredients to keep your eyelashes looking great all day long. The Isehan mascaras are also waterproof and resistant to sweat and rubbing and contain six types of beauty serums to nourish the eyelashes.
Isehan Kiss Me Heroine Make Super Waterproof Long & Curl Mascara Jet Black 6g
$13.95
Check out our full range of Japanese beauty products here!