9 of the Best Japanese Chocolate Brands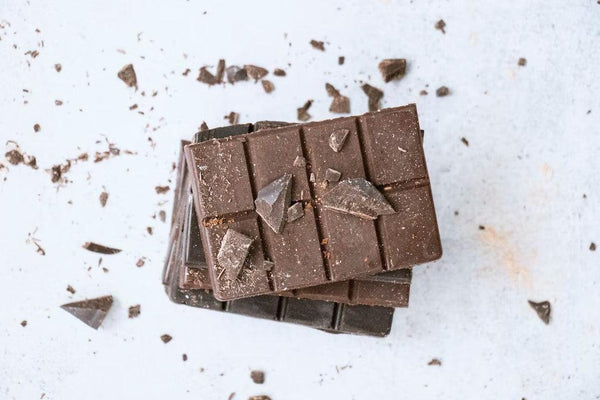 Jump to:
Calling all Chocolate Lovers! Have you ever tried Japanese chocolates before? If you have, then you know just how delicious yet slightly different they are from Western chocolates. While Western chocolate comes in many different varieties, they tend to be on the overly sweet or bitter side, depending on the brand and type. On the other hand, Japanese chocolates tend to be more mild in flavor, and a bit on the milkier side. 
Chocolate is by no means a traditional or native confection to Japan. However, it is still one of the most popular snack and dessert options. It is said that its popularity really picked up in the 1960s, as many Japanese people began to become accustomed to western flavors during this time. 
One of the most unique points about Japanese chocolates is the flavors that they come in. While of course milk, dark, and white chocolate can be found quite easily and virtually anywhere in Japan, many Japanese chocolate brands have found ways to incorporate unique flavors such as strawberry, matcha, and more into their chocolates. It is thought that by releasing flavored-chocolate products, they will be more palatable to the tastes of Japanese consumers. 
In this article, we'll go over the most famous Japanese Chocolate brands and their flagship products. We'll also provide options for many delicious chocolates that can be purchased on Japanese Taste, so that anyone can enjoy delicious and authentic Japanese chocolates. If you're a fan of chocolate or Japanese sweets, you better not miss out on this one! 
As one of the biggest food corporations in Japan, Meiji is also one of the most well known companies for producing chocolates and chocolate snacks. Meiji has been producing chocolate since 1926, but they now carry more than 20 different chocolate brands, so that consumers can enjoy chocolate in their favorite form. Whether it be pure chocolate, cookies, biscuits, or even in nut form, Meiji has made it possible for all chocolate lovers to enjoy the rich and delicious taste of cocoa in their favorite way. 
Meiji Milk Chocolate 
Meiji Milk Chocolate is Meiji's flagship Chocolate brand and perhaps the most well-known chocolate brand in Japan. This milk chocolate has a rich and creamy milky texture, and brings the perfect notes of cacao flavor without being overly bitter. It is also not overly sweet, meaning that it is a quite balanced chocolate. 
Meiji has also made sure that chocolate lovers can enjoy this delicious milk chocolate in their favorite form. Coming in the classic chocolate bar shape, individually wrapped pieces, cubes, or even block shaped, whenever you feel like eating only a bite of chocolate or the whole bar, you can conveniently enjoy it in your favorite shape.
Chocolate Kouka
These chocolate snacks have a more prominent cacao flavor, making them a perfect choice for dark chocolate lovers. Chocolate Kouka has a higher cacao content compared to other Japanese chocolates, so they are a bit healthier too. Coming in 72%, 86% and 95% cacao levels, these chocolates are calling your name if you love the rich and bitter taste of cacao. 
Meltykiss
Another iconic brand of chocolate from Meiji! Meltykiss is a winter-only chocolate series in Japan, and has a soft texture reminiscent of snow. Meltykiss chocolates are coated in cocoa powder to deliver a more snow-like appearance, and melt in your mouth instantly. They also come with many different fillings such as milk, bitter caramel, matcha and more, so they are definitely a must-try for those who love flavored chocolates! Due to the texture of these chocolates, they cannot be sold during the hot summer months. If you're able to visit Japan during the winter, you've got to give Meltykiss a try!  
Fran is the perfect option for those who want a chocolate-flavored snack, but want something more than just a piece of chocolate. Cocoa flavored stick biscuits are wrapped in a whipped chocolate coating, giving them a decadent chocolate flavor. Fran are similar to pocky sticks, but have a richer and slightly more bitter cocoa taste. For mega-chocolate lovers, there is also a double chocolat version of Fran available. 
Meiji Fran Original Chocolat Chocolate Coated Biscuit Sticks 9 Pieces
$3.95
For those who love the flavors of chocolate and almonds together, Meiji has got the ultimate option for you! As one of the biggest best-selling chocolate snacks in Japan, Meiji's Chocolate Almonds are almonds covered in a creamy milk chocolate, which is not overly sweet. These chocolate treats make a perfect snack for sharing with friends and family, or simply indulging on your own. 
Meiji Almond Chocolate Snack 88g
$5.95
Macadamia Chocolate shares a similar concept to Meiji's Almond Chocolate, but comes in macadamia nut form!  Buttery macadamia nuts are coated in a luscious milk chocolate, making them a perfect treat for macadamia nut-lovers. 
Meiji Macadamia Chocolate Snack 9 Pieces
$5.95
If you prefer sweeter or fruity chocolates, check out Apollo from Meiji. Apollo is a cone-shaped, double layered strawberry and milk chocolate-flavored treat. The chocolate flavor of Apollo is not too strong, and the added strawberry flavor provides an additional layer of sweetness. While apollo are cone shaped, there may be a surprise star shaped apollo included in the package which if found, is said to bring you good luck! 
Meiji Apollo Strawberry Chocolate 46g
$3.98
Glico is known for producing many kinds of snacks, including sweet and savory products. However, Glico's signature brand is Pocky. Another well known Japanese chocolate snack by Glico is the Giant Caplico Chocolate Cone. 
An iconic snack not only in Japan but worldwide, Pocky are crunchy stick biscuits coated in a luscious chocolate. The most fun point about Pocky is the amount of flavors they come in. Depending on the season or region in Japan, different seasonal flavors can be found. However, the most popular varieties of Pocky are hands down the original chocolate, strawberry, matcha, and chocolate almond flavors. 
Glico Pocky Chocolate Biscuit Sticks 8 ct.
$6.97
Caplico Chocolate cones are an ice cream cone-shaped chocolate snack. They have a foamy and aerated-like chocolate texture layered over a crispy wafer cone. The chocolate layer is double-layered with a strawberry chocolate layer and a milk chocolate layer. It has a unique mouthfeel that immediately melts in your mouth once you bite into it. This is a perfect chocolate option for children and those who love strawberry-flavored chocolate. 
Glico Giant Caplico Strawberry Chocolate Cones Snack 34g (Pack of 5)
$8.50
While Nestle is a world wide corporation that operates in many different countries, Nestle Japan is the producer of the ever-so popular Japanese Kitkat line up. 
If you're familiar with Japanese kit kats, then you are aware of how greatly they differ from other countries' kit kats. The first point about Japanese kit kats is that they are quite small in size, making them bite-sized. The second point is that more than 300 different flavors are sold in the Japanese market. Similar to the concept of Pocky, unique regional and seasonal variations exist that can only be found in Japan. While most kit kat flavors are hard to come by, dark chocolate, dark matcha, and strawberry flavors can all be found at the Japanese Taste shop.   
Nestlé Koicha Green Tea Kit Kat (Japanese Dark Matcha Kit Kat) 11 Bars
Lotte Japan is a snack manufacturer that was founded in 1948. The company was first founded in Tokyo, but later expanded into South Korea. While Lotte Japan is well known for producing many types of snacks, their products Choco Pie and Ghana Chocolate are undoubtedly big hits in Japan. 
Choco Pie is a snack made of two fluffy round cakes filled with marshmallow cream and wrapped in a milk-chocolate coating. They are a long-time best selling snack and are loved among Japanese children and adults alike. 
Lotte Choco Pie Snack Cake Party Pack 9 Pieces
$9.99
Ghana Chocolate 
The name of Ghana Chocolate, as suggested, comes from the country Ghana which is one of the world's largest exporters of cocoa beans. Ghana chocolate is famous for having a creamy texture, and not being overly bitter. For those who want to experience this popular Japanese chocolate, Ghana Chocolate comes in three standard flavors of milk, black and white chocolate. Some supermarkets and convenience stores also carry Ghana Chocolate in roasted milk and pink (strawberry) flavors. 
Morinaga is another one of the most popular chocolate brands in Japan, and has been producing chocolate products for over 100 years. If you are a fan of normal chocolate, you must check out Morinaga DARS chocolate.  
DARS Chocolate Bar 
DARS Chocolate prides itself in not being too sweet, but still delivering rich chocolate flavor and creamy texture. These chocolate bars are some of the most popular in Japan, and can be found virtually anywhere ranging from supermarkets, convenience stores, drug stores, and more. 
The chocolates themselves are bite sized, making them the perfect size for when a small chocolate craving hits. DARS comes in milk, bitter, and white chocolate flavors, so there is a flavor option for all chocolate lovers! Depending on the season, matcha and strawberry flavors are also widely available. 
Established in Yokohama city Kanagawa prefecture, Fujiya has been making delicious Japanese sweets since 1910. That means that they have been producing confections for over 100 years! They are most well known for their character "Peko Chan" who is always displayed in their milky series of candies. While Fujiya may be most well known for producing milky-flavored candies, they also carry a fair amount of chocolate goodies. 
Milky Chocolate 
For those who love filled chocolates, you need to check out Milky Chocolate! Milky Chocolate consists of pieces of milk chocolate filled with Fujiya's signature milky cream filling. This chocolate is definitely on the sweeter side, so those who love sweet chocolates will love Milky Chocolate!  
Another fun fact about Milky Chocolate is that each piece of chocolate features Peko chan, the iconic character of Fujiya's milky series. If you're familiar with Japanese candies you must have seen her at least once in your life. 
LOOK
LOOK is another great chocolate choice for fans of filled chocolate. LOOK chocolates are milk chocolate candies filled with a milky-flavored filling. While this may sound similar to Milky Chocolate, the fun point about LOOK is that the milky fillings come in different flavors! Some interesting flavors include strawberry, white chocolate, pistachio, and marshmallow milk tea. 
Country Ma'am cookies are the perfect cookie for soft cookie lovers! They are delicious soft and chewy cookies that come in both vanilla and cocoa flavors. The cocoa-flavored cookies have a rich cocoa flavor without being too bitter, but they have just the right amount of chocolate.  
Fujiya Country MA'AM Vanilla & Cocoa Soft Chocolate Chip Cookies 19 ct.
$7.46
Royce' 
Well known as a more luxurious Japanese chocolate brand, Royce' Chocolate is a family-owned business based in Sapporo city Hokkaido. Founded in 1983, Royce's mission has always been to deliver delicious chocolate products using only high quality ingredients. With the clean air and climate of Hokkaido, Royce' believes that Hokkaido is the ultimate place for making the tastiest chocolate confections. 
Royce's chocolate sweets are known all over Japan as a Hokkaido confection, but their popularity has spread overseas in recent years. Now, people all over the world are familiar with the exquisite taste of Royce' Chocolate products. 
Nama Chocolate 
Nama Chocolate is the most well known product from Royce' that has gained global recognition. It is a type of chocolate made using the chocolate ganache method, meaning that it has a much silkier texture compared to the standard chocolate bar. Nama chocolate is made using high quality chocolate, cream, rum, and cocoa powder. There are also alcohol-free versions of Nama Chocolate, as well as other seasonal flavors available.   

These may possibly be the most western-like snack sold in Japan! They also come exactly as advertised - chocolate-covered potato chips! Royce's chocolate-covered potato chips have the perfect harmony of sweetness and saltiness. 
Royce' specializes in creating high-quality chocolate confections, so there is no doubt that these potato chips are also coated in luxurious, delectable chocolate. Milk chocolate is used as the coating, to give the potato chips an extra layer of rich flavor. The flavors of rich milky chocolate and salty potato chips pair so well, you may not be able to stop eating these once you try them! 
Royce Potato Chip Chocolate Original 190g
$16.95
Although Muji, or more commonly referred to as Mujirushi Ryohin in Japan, is not a chocolatier, they are well known for producing delicious chocolate snacks! In fact, one of their most popular products is their chocolate covered strawberries, which come in four different flavors:  
This snack consists of freeze-dried strawberries coated in a delicious chocolate. The sourness of the strawberries pairs very nicely with the sweetness of the chocolate. White chocolate is used as the base for the white, strawberry, and matcha varieties, but there is also a milk chocolate version. These are definitely a must try Japanese chocolate snack. 
Muji Chocolate Covered Strawberries 50g
$6.95
Yuraku Seika, a confectionery company from Aichi prefecture mainly manufactures chocolate, cookies, biscuits, and cakes, but their flagship product is black thunder, a beloved chocolate snack.  
Black Thunder is a handy pocket-sized chocolate snack filled with pieces of plain and chocolate biscuits, as well as chocolate coated rice puffs. A layer of milky chocolate covers the crunchy bits, giving Black Thunder a unique texture. Though Black Thunder is a chocolate snack, it is not overly sweet yet is packed with chocolate flavor.  
Yuraku Black Thunder Chocolate Bar 20 Bars
$17.95
This is a white chocolate version of Black Thunder, which is a specialty of Hokkaido. The outside is coated in white chocolate, but the inner layer is the same as the original Black Thunder. This is a great option for those who want to experience the taste of Black Thunder but are not necessarily huge chocolate fans. 
Which one of these Japanese chocolates is your favorite or would you like to try? Let us know in the comments below!
Yuraku White Black Thunder Chocolate Bar Snack 16 Bars
$16.95