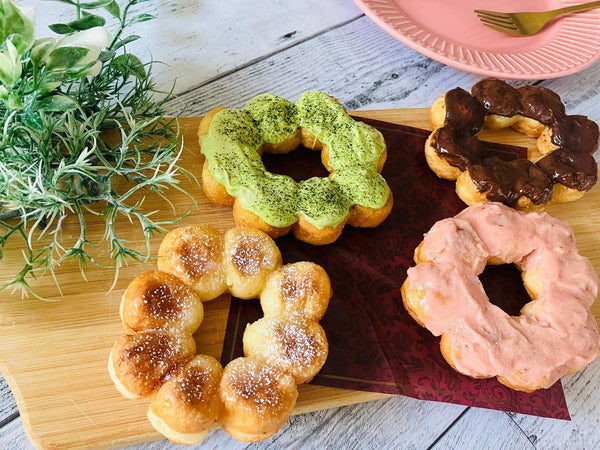 How To Make Mochi Donuts At Home (Pon de Ring Copycat Recipe)
Dessert
Sweets
Donut
Mochi
Have you heard of the "Pon de Ring" donut before? It is a popular donut sold at Mr. Donut, one of Japan's most famous donut chain shops.
These mochi-like donuts come uniquely shaped like a flower, as they are made with 8 dough balls that are connected to each other. Once you take a bite into this donut, you will instantly notice that the outside of the dough is crunchy, while the inside is quite chewy.
You can find "Mr. Donut" pretty much anywhere in Japan. In fact, as of March 2023, they have about 1,000 shops across Japan. Also, their Pon de Ring donut has been a huge hit in Japan ever since it launched in 2003.
You may be wondering, why would they even create a donut like this in the first place? The Pon de Ring donut was inspired by a Brazilian cheese bread made of tapioca flour and cheese called "Pao de Queijo".
Pao de Queijo and Pon de Ring have very similar textures, and the tapioca flour used in the dough for both of these treats gives them their unique texture and allows them to cook without expanding in size.
Even though the Pon de Ring donut is so popular, it may be hard to find this mochi-like donut overseas. Instead, we tried making a copycat version of Pon de Ring at home and found out that it tasted almost exactly the same as the one from the popular donut chain.
Mr. Donut uses tapioca flour to make their Pon de Ring donut, but we are going to introduce a recipe that uses glutinous rice flour and yogurt. These ingredients are not only easier to find, but it gives the dough almost the same texture as Mr. Donut's Pon de Ring.
When making these donuts at home, it is best to eat them by the end of the day on the day you make them. As the donuts sit, they lose their unique chewy on the inside and crispy on the outside texture. However, if you cannot consume them within a day, you can keep them at room temperature in a container covered with a lid. The donut will taste even better if you microwave it for 10-20 seconds before eating it.
We hope you will enjoy our copycat Pon de Ring mochi donut recipe, and try it out for yourself at home. Let us know how it turns out in the comments below!
Overview
Prep time: 15 mins
Cook time: 15 mins
Total time: 30 mins
Total servings: 4
Difficulty: Easy
Ingredients
120g Glutinous Rice Flour (Shiratama Ko)
50g All-Purpose Flour
30g Granulated Sugar
3g Baking Powder
15g Honey
1/2 Egg, beaten (about 25g)
80g Plain Yogurt, unsweetened
1/4 tsp Salt
50g Chocolate (For the Chocolate Glaze, optional)
50g White Chocolate + 1/2 Tsp Strawberry Jam (For the Strawberry Glaze, optional)
50g White Chocolate + 1/2 Tsp Matcha Powder (For the Matcha Glaze, optional)
30g Powder Sugar + 1/2 Tsp Lemon Juice (For the Sugar Glaze, optional)
Oil, for frying
Expert's Tip
We're sure many people are not keen on deep frying at home. It is hard to keep the temperature of the oil stable and it can become quite messy. Here's a lifesaver. This Fryer comes with a thermometer, and it is designed with a slight curve toward the inside to keep your kitchen clean.
Instructions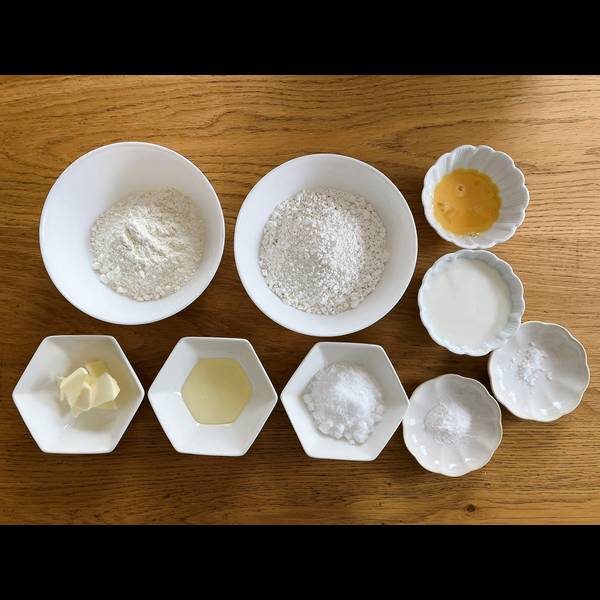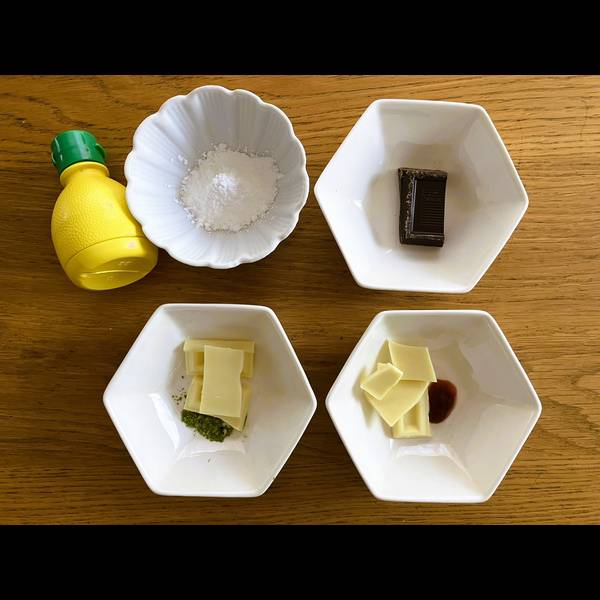 1) Gathering the Ingredients
Assemble the ingredients together.
Note: The first picture is of the ingredients for the donut dough and the second picture is of the ingredients for the glazes.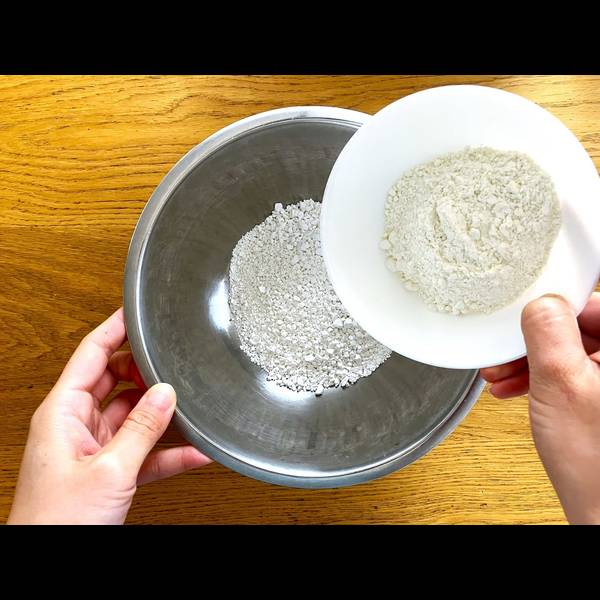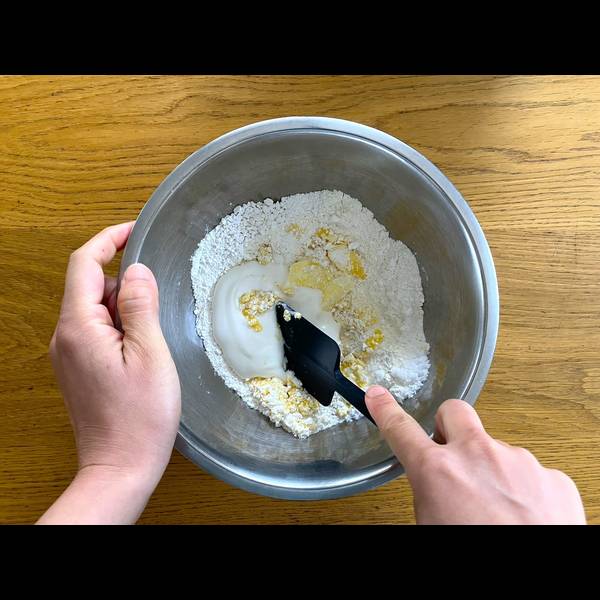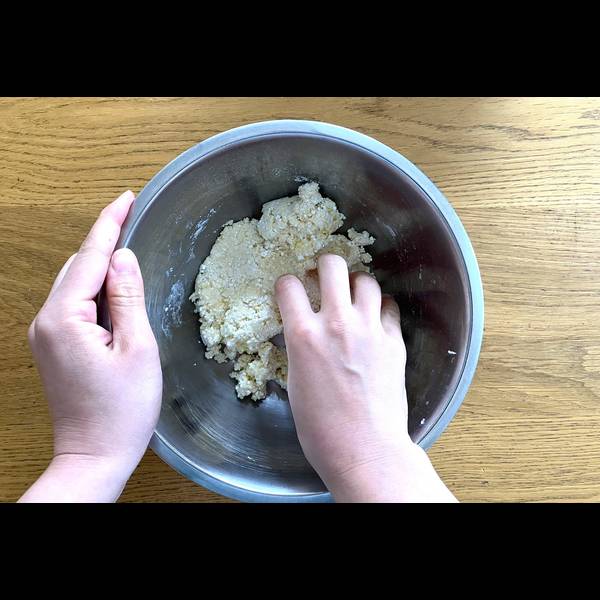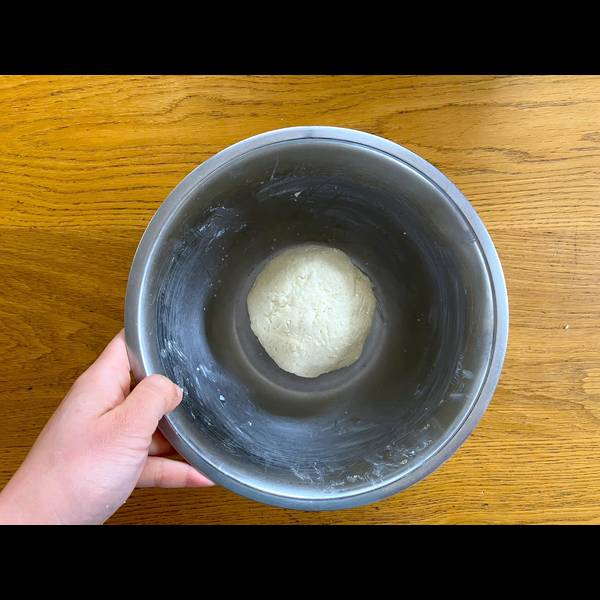 2) Making the Donut Dough
Add all of the ingredients (excluding the ingredients for the glazes) into a large bowl, and mix well with a spatula until evenly incorporated.
Once the dough is well mixed, knead it until it comes together as a soft dough. If the dough still feels a little hard, add a little more yogurt. Be careful not to add too much yogurt at one time though, start with a small amount of around 1/2 tsp at a time.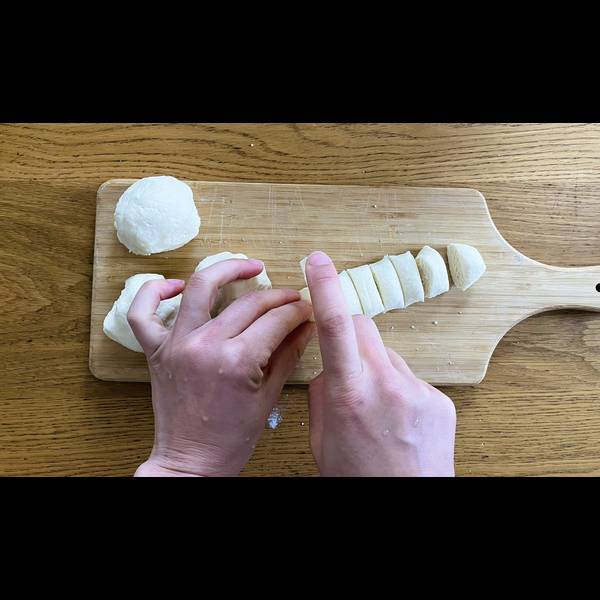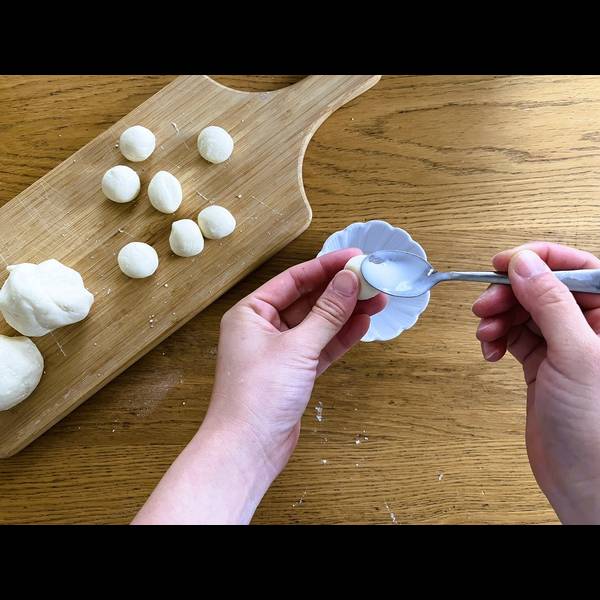 3) Dividing up the Donut Dough
First, divide the dough into 4 parts, then divide each part into 8 pieces.
Form each piece into bite-sized balls and connect 8 of them together, using yogurt as glue.
Note: You should end up with 32 balls, with each donut needing 8 balls. You will be able to make 4 donuts total with this recipe.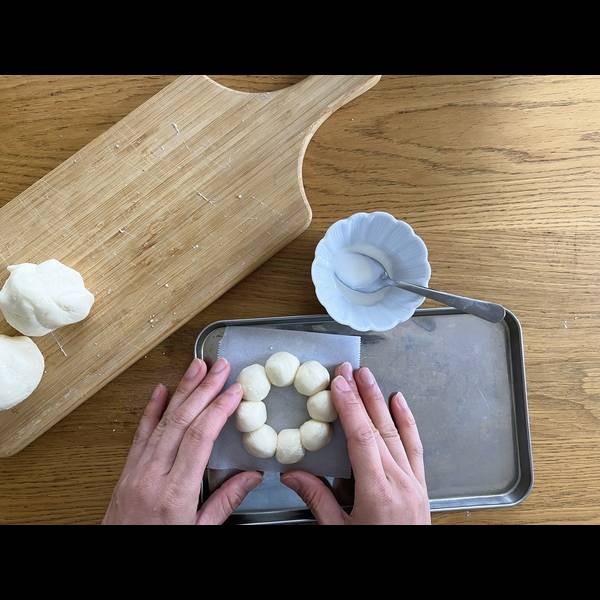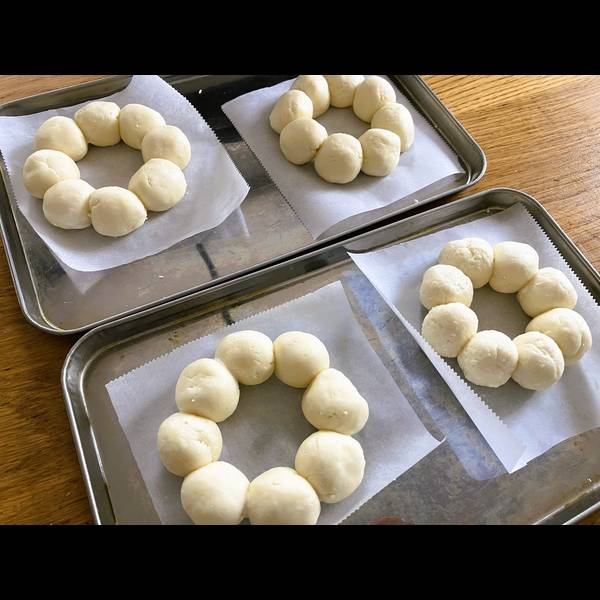 4) Shaping the Donuts
Make round, flower-shaped donuts with the donut dough using 8 pieces for each donut. Then, gently place each donut onto a piece of parchment paper.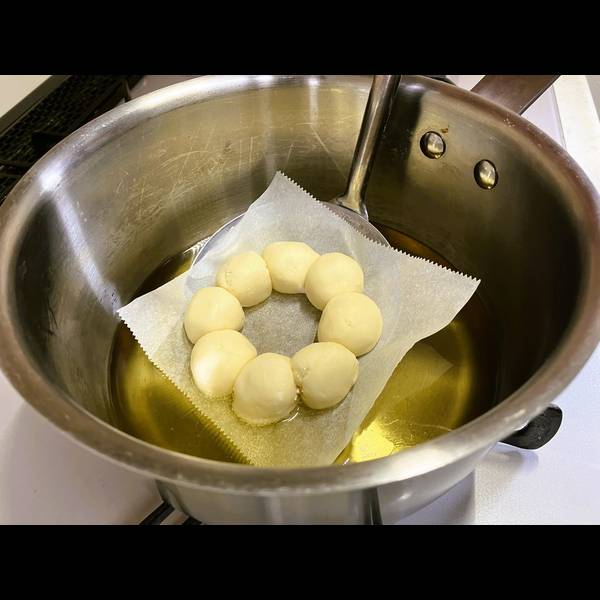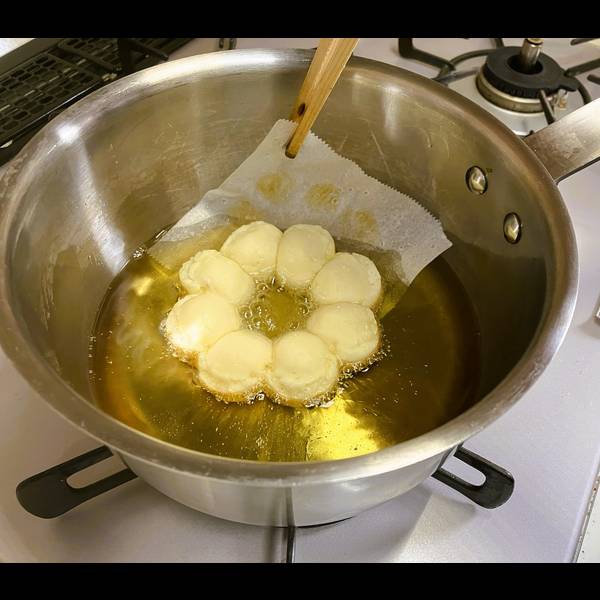 5) Frying the Donuts
Pour about 1.5cm (0.5inch) of oil in a frying pot and heat it to 160-170℃(70-76F).
Using a mesh skimmer, carefully place the donut WITH the parchment paper into the pot.
Fry until the bottom side turns golden brown (about 2 minutes), then gently remove the parchment paper.
Notes: Frying the donut with a piece of parchment paper helps it to keep its shape when added to the hot oil.
You can also use a bigger pot to fry multiple donuts at once.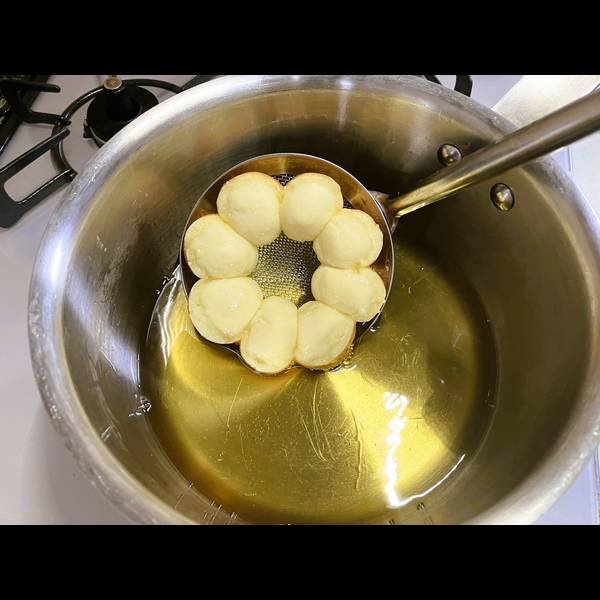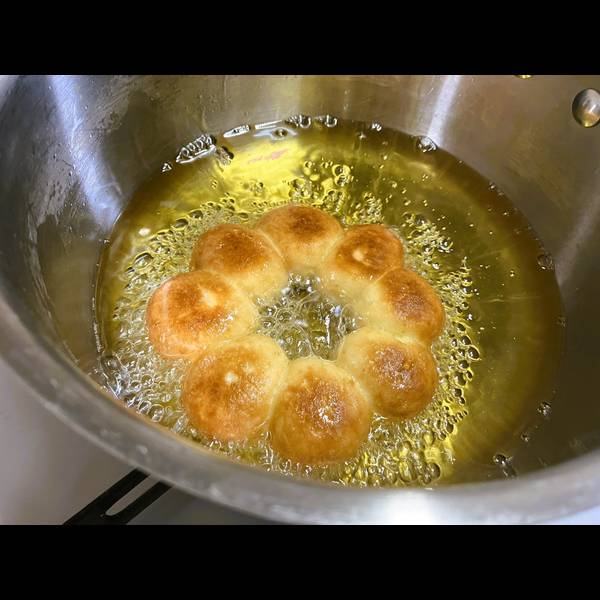 6) Flipping the Donut and Frying the Other Side
Flip the donuts quickly using the mesh skimmer or chopsticks very carefully. Fry again until the donut becomes golden brown on both sides.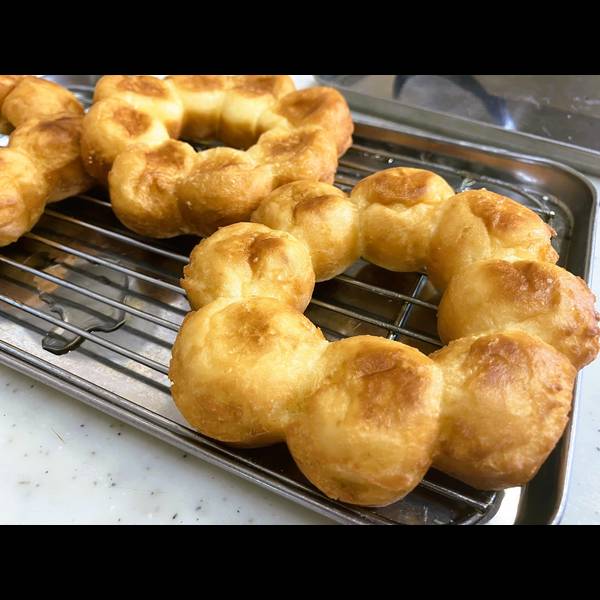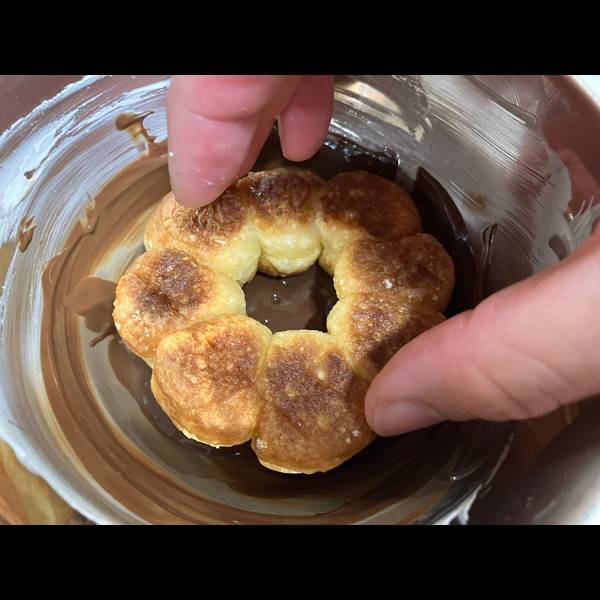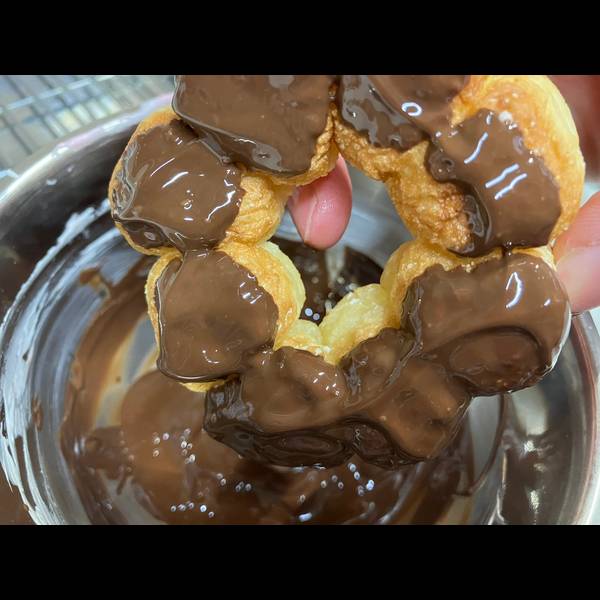 7) Allowing the Donuts to Cool // Making the Glaze
Rest the donuts on a wire rack and allow them to cool completely before glazing. During this time, you can work on making the glaze. Here are some of our recommendations:
Chocolate Glaze: Melt white chocolate in the microwave or over a water bath.
Sugar Glaze: combine powdered sugar and lemon juice and mix well until a glaze forms.
Strawberry Glaze: Melt white chocolate carefully in the microwave or using a water bath, and then add strawberry jam to taste.
Matcha Glaze: Follow the same steps as the strawberry glaze, but add a small amount of matcha powder instead of jam to the melted white chocolate.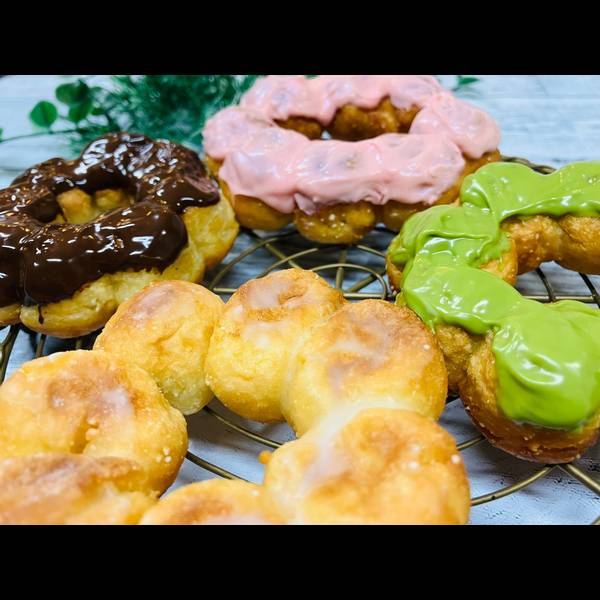 8) Enjoying the Donuts
Once the donuts are glazed and/or decorated, enjoy! We recommend consuming them within a day or two.