The Best Japanese Collagen Brands You Should Know About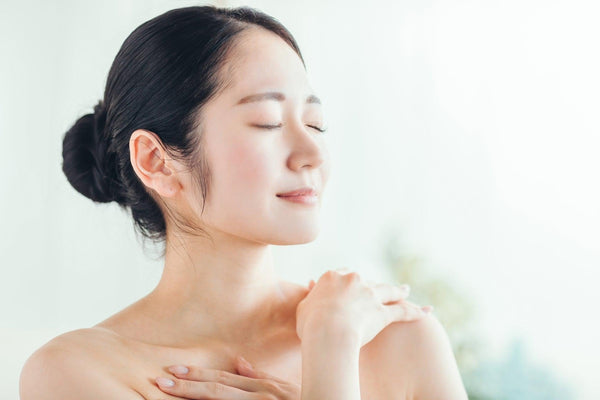 Jump to:
In recent years, collagen skincare products and supplements have become popular globally. In Japan, many beauty, supplement, and even food brands have released their own unique and signature collagen products to satisfy customers. 
Why are collagen products even popular to begin with? If you're new to the world of collagen, it actually has many skin and health benefits which we cover in several Japanese Taste blog posts. With a variety of Japanese collagen products from different brands available on the market, it may be hard to know which brand or which product to choose. 
Don't worry though, we've got you covered! In this article, we're going to introduce the best Japanese collagen brands on the market and talk about their product lineups. After reading this article, we hope that you'll have learned everything you need to know about the best Japanese collagen brands so that you can confidently choose the right Japanese collagen products for yourself. 
Shiseido, one of Japan's biggest and most popular beauty brands, is also known for their revolutionary collagen products. If you're familiar with Japanese collagen beauty products and supplements, then you might already be aware of their famous The Collagen line.
The Collagen, was born in 1996, as Japan's first collagen supplement brand. In 2002, they had officially acquired a patent for their own unique formula for their collagen lineup. This formula, which is included across all The Collagen products, contains original superfruits and exclusive beauty ingredients that work to bring out your inner beauty to the surface. 
The Collagen products use low molecular fish collagen which can be easily absorbed into the body and reflected in the skin for best results. Besides the main ingredient collagen, The Collagen's exclusive formula includes:
Lingonberry

: a superfruit full of vitamins, minerals, and polyphenols 

Indian Gooseberry

: a superfruit that has been consumed in India since ancient times. It is rich in vitamin C, polyphenols, and pectin 

Strawberry Seed Extract

: contains a super flavonoid to maintain beauty 

Citrus Unshiu Extract

: full of vitamin C, a vitamin which is said to be essential for maintaining beautiful skin  
Other notable and important beauty ingredients included in The Collagen products are hyaluronic acid, ceramide, vitamin B2, and vitamin B6. The combination of these beauty-rich ingredients will allow you to feel more positive and confident about your own beauty. 
Their signature patented formula, vitamins, and skin-friendly ingredients are included in products across their The Collagen line, which includes collagen drinks, tablets, powder, and even jelly. Therefore, you can choose the best type of collagen supplement that suits your lifestyle. 
Another important note about The Collagen, is the philosophy behind the brand. Shiseido believes that daily beauty-care must also be maintained with a well balanced diet. Along with supplementing collagen as you age, living a well balanced life full of nutrients and adequate sleep is important in not only retaining your collagen levels, but also your overall beauty.
While The Collagen is the most collagen-focused line from Shiseido, many of their other lines also have collagen-containing supplements and beauty products. If you're looking for other collagen-packed Shiseido products, check out their Benefique series and their Elixir series.    
DHC is one of Japan's biggest natural supplement and beauty brands, and they also have their own collagen products. One of the largest advantages to DHC products are their prices. In Japan, it is often said that the price of DHC supplements are cheaper than those of their competitors. Without jeopardizing the quality of their products, they are able to cater their supplement, skincare, and beauty products to a larger audience. 
In regards to collagen products, DHC carries collagen supplements in tablet, beverage, powder, jelly, and even tea form. They also carry an all-in-one gel skincare product that is packed with collagen. Their collagen supplements are all packed with beneficial vitamins such as vitamin B1 and B2 to aid in beauty and overall health.  
The mission of DHC has always been to deliver supplements to beauty products to consumers that contain only high quality and natural ingredients. Since they carry collagen products in many different varieties, you'll surely be able to find a collagen product from DHC that fits your lifestyle. 
Asahi is a general food product maker in Japan which produces a wide variety of products including beverages, supplements, and even snacks which can be found easily in Japanese supermarkets and convenience stores. They also have their own line of collagen supplements called Perfect Asta Collagen.
Perfect Asta Collagen is a lineup of collagen powders and beverages designed to suit different kinds of people depending on their needs and lifestyle. With the Perfect Asta Collagen line, Asahi wanted to create supplements that could be easily incorporated into one's daily routine. The lineup is split into three series: 
Perfect Asta

– powder, drink 

Perfect Asta Premier Rich

– powder

Perfect Asta Red Premier

– drink 
All of the products in Perfect Asta Collagen contain low molecular weight collagen derived from pork, which can easily be absorbed by the body. Along with collagen, each series contains their own special ingredients. The Perfect Asta and Perfect Asta Premier Rich series contain hyaluronic acid and lemon balm extract, both of which help to aid the body's natural production of collagen. The Perfect Asta Red Premier series contains astaxanthin and vitamin C, two beauty super-ingredients. 
Since Asahi's goal is to create products that can be found easily in many stores, their Perfect Asta Collagen series is especially recommended for consumers who are not as familiar with beauty or skincare, but still want to reap the benefits of collagen. 
Astalift is an award-winning Japanese beauty brand that was developed under Fujifilm. They are famous for releasing many high-quality beauty products, as well as for their timeless red packaging, and they also carry an extra special collagen beverage in their lineup. 
Many of their skincare products have an anti-aging focus, meaning that they are packed with high quality nano collagen. Their Pure Collagen beverage is also loaded with 10,000mg of low molecular collagen per bottle! Astalift's collagen beverage is particularly thick compared to other collagen beverages on the market, making it easy to tell that it is packed with plenty of high quality collagen.
Many Japanese Taste customers have commented that they saw positive results when including Astalift collagen-based products to their beauty and health routines. Whether you're in the market for some higher end Japanese skincare products or want to try out a Japanese collagen beverage, Astalift may be the perfect option for you. 
FANCL is one of the most prominent beauty and health brands in Japan. They are famous for their quality skincare products, but they also have a wide range of edible supplements. Included in their lineup of supplements, is their Deep Charge collagen line. 
The Deep Charge line contains four different kinds of collagen supplements – jelly, tablets, powder, and beverage. This way, you can choose a collagen supplement that fits your lifestyle best. According to FANCL, the key to seeing results is to consistently take your choice of supplement on a daily basis. It is said that peak results can be seen from week 6 to 12 after continued use. 
Each type of collagen supplement features FANCL's patented collagen peptide technology as well as vitamin C, rose bud extract, and isoquercitrin. The jelly, powder, and drink versions of Deep Charge also contain hyaluronic acid.  
Deep Charge collagen products may be the most convenient way for consumers to take collagen, since the products (excluding the tablets) in this line are individually packaged. This way, you can consume collagen and obtain its benefits anywhere on the go. As an added bonus, FANCL has ensured that these products come in tasty fruity flavors, so that they can be consumed easily. 
Other Notable Japanese Brands & Their Products
While these brands may not have specific collagen lines under their brand, they still have high quality Japanese collagen that might be beneficial for you. Those brands include: 
Fine Japan has gained quite the following both in and outside of Japan for their hyaluronic acid and collagen supplement powder. Those who are also looking to increase both the amount of hyaluronic acid and collagen in their beauty routine should check out this powder. It also contains other vitamins and beauty ingredients to help your natural beauty radiate inside and out.
Fine Japan Hyaluron & Collagen Premium Supplement 210g (for 30 Days)
$34.00
Eisai, a Japanese pharmaceutical company, has created one of the hottest Japanese collagen tablets on the market! Not only is this supplement packed with low molecular collagen, it also contains important nutritious vitamins such as C, B1, B2, B6, and niacin! Talk about killing two birds with one stone. 
Eisai Chocola BB Collagen Beauty Supplement 120 Tablets
$24.00
Meij, one of the biggest brands in Japan for snacks and supplements even has their own collagen powder! Their premium amino acid collagen powder is loaded with low molecular collagen, hyaluronic acid, ceramide, coenzyme Q10, amino acid powder, vitamin C, and glucosamine. It's flavor and odorless so that it can be added into food or beverages easily.
This collagen powder is also one of the most popular collagen powders on Japanese Taste and for a good reason, it works! They also have a collagen beauty powder which includes added vitamin C and glucosamine. If you're a fan of Meiji snacks, consider trying their ond of their collagen powders out too. 
Meiji Amino Collagen Powder Premium 196g
$36.95