The Best Japanese Shampoos That Will Solve All Your Hair Problems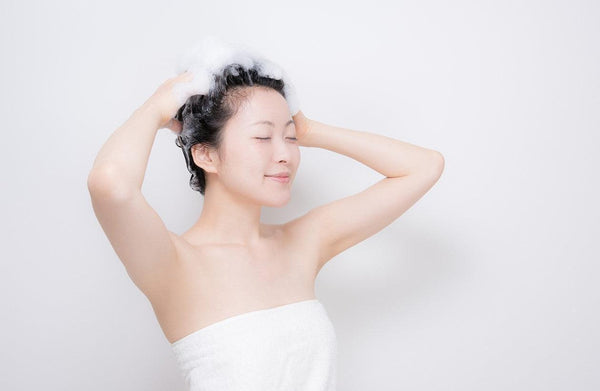 Jump to:
Japan has a rich history of making high quality beauty products, and Japanese hair care products are renowned for their ability to keep hair looking healthy and beautiful, using natural ingredients from native plants such as camellia oil and cherry blossom extract. In this article, we'll recommend some of our favorite Japanese shampoos according to your specific requirements and hair type.
What is the Best Japanese Shampoo for Your Hair Type?
There are many different types of Japanese shampoo available on the market, but the following guide will help you find the perfect Japanese shampoo for your hair type.
The first step is to figure out what type of hair you have: normal, dry, oily, fine, or thick. Some Japanese shampoos may not be suited for your hair type – for example, shampoos containing certain oils may not be good for hair that becomes greasy easily, or shampoos with silicones can be problematic for fine hair as it is quite heavy and can make your hair look flat.
Another point to consider is to try and select a shampoo specifically designed to solve any challenges you may have with your hair – such as fading color, lack of volume, hair loss, or irritable scalp. Choosing a specialist product is more likely to help you achieve the results you desire.
Below are our top recommendations followed by further details according to your hair type:
Best Japanese shampoo for dry hair

- Shiseido Tsubaki Premium Moist Shampoo

 
Best Japanese shampoo for anti-dandruff

- Kaminomoto Medicated Scalp Care Shampoo B&P

Best Japanese shampoo for colored hair

- Napla N. Color Shampoo

Best Japanese shampoo for damaged hair

- Lux Luminique Damage Repair Non-Silicone Shampoo

Best Japanese shampoo for oily hair

- Oshima Tsubaki Camellia Premium Hair Shampoo

Best Japanese shampoo for hair loss

- Shiseido Professional Adenovital Shampoo for Thinning Hair
Best Japanese Shampoo for Dry Hair
Shiseido Tsubaki Premium Moist Shampoo
This popular range of products from Japan's leading beauty brand is ideal for rejuvenating dry and damaged hair thanks to the presence of tsubaki oil as one of the key ingredients. Tsubaki oil is a well-known Japanese beauty ingredient which is extracted by cold pressing the seeds of the Camellia Japonica flower. The flower is packed with oleic fatty acids that are highly compatible with skin and hair making the shampoo very effective at retaining moisture – leaving you with super soft hair.
Other moisturizing ingredients work together with the tsubaki oil to soften and moisturize dry hair deep from the roots, leaving your hair feeling nourished and shiny. Additionally, Shiseido' Tsubaki Shampoo also helps to prevent dandruff, treats scalp itchiness, repairs damage and breakage and forms a protective veil against pollutants. The shampoo comes in a convenient pump bottle which can then be topped up with handy refill packs once it runs out. There are also complementary products you can try for maximum results, such as conditioner, repair masks, and hair treatments.