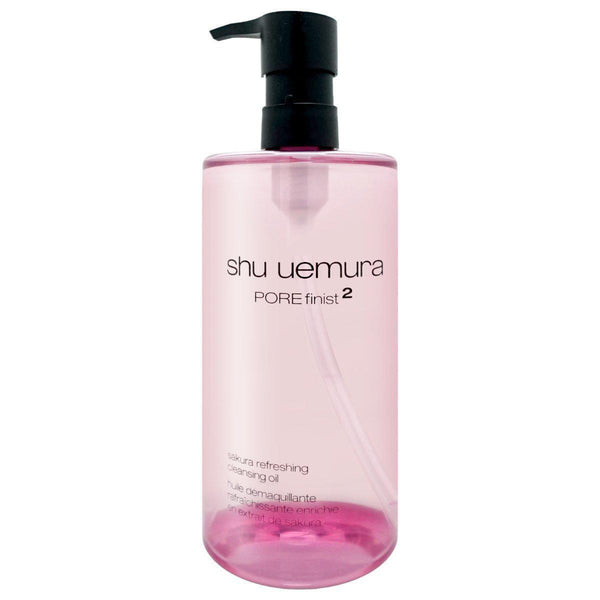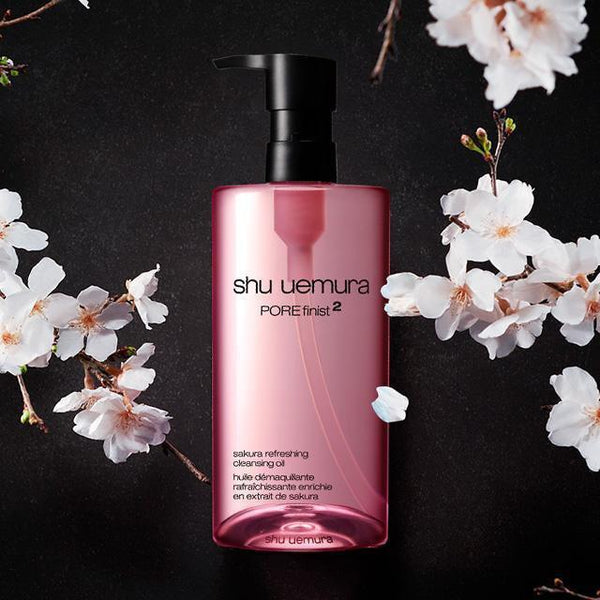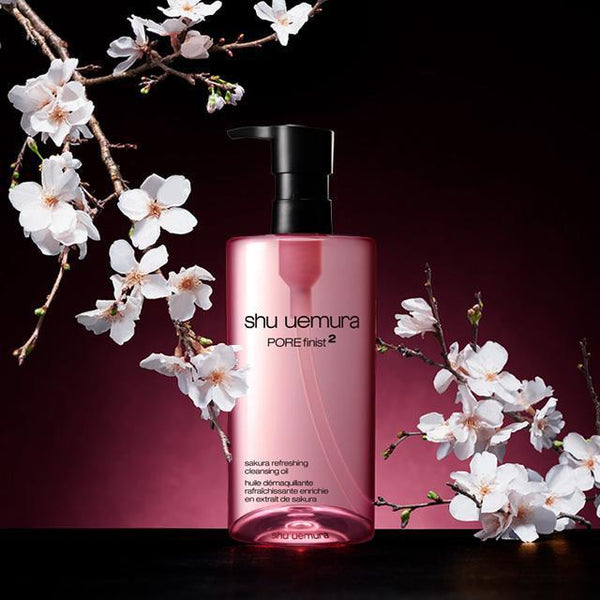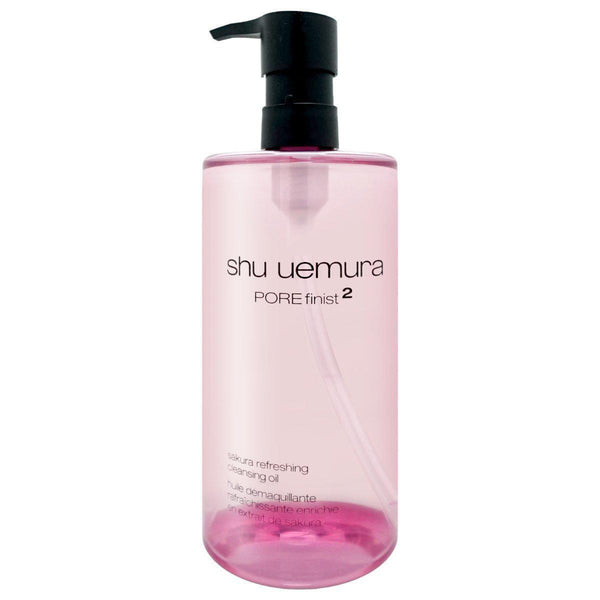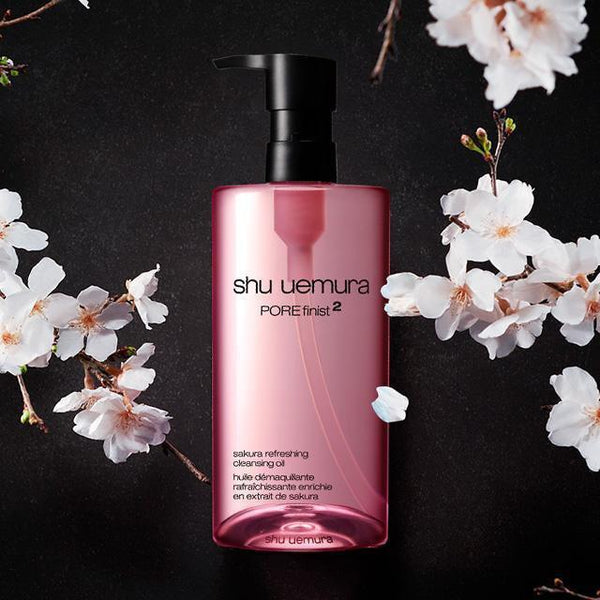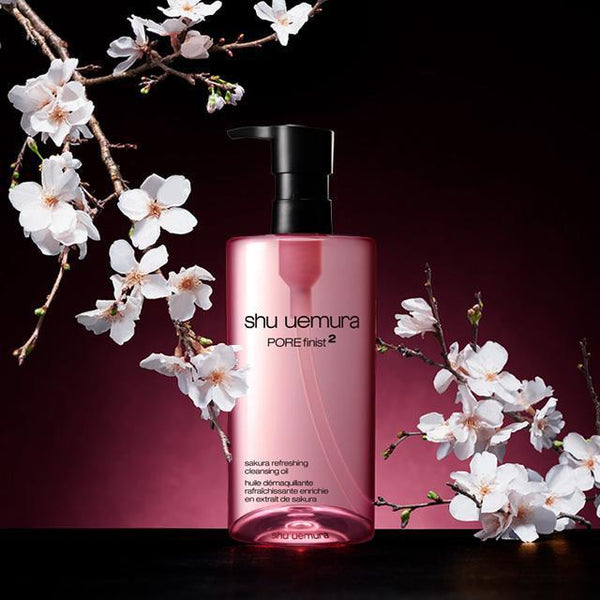 Shu Uemura Porefinist2 is a Japanese cleansing oil developed for pore cleansing. This product mainly consists of Japanese sakura (cherry blossom) and is suitable for those who are concerned about pores full of impurities and oily sebum.
99% of the ingredients are derived from natural sources. As a result, the texture is fresh and light but has powerful cleansing effect.
Yaezakura Complex: contains yaezakura petal extract and Japanese sakura sake essence directly extracted from fermented sakura yeast. These double-sakura agents promote skin turnover and help to remove acne substances called "porphyrin", which is said to oxidize pores and cause various skin troubles.
Extra-micro Molecule Oil: extremely small molecules instantly wash off any formula including long-lasting or waterproof makeup. It also removes dirt that deeply intrudes into pores.
A continuous use leads to remarkable results. In fact, the manufacturer's pilot test reveals that 50% of the participants who have been using this product for 4 weeks showed a significant decrease in their darkened pores.
The blended fragrance of Japanese sakura blossom and 8 botanical ingredients gives you a sense that you are enjoying a sakura tea.
Take 4 pumps of cleansing oil into your hand.
Gently apply the oil to your face and spread it entirely in a circular motion. Make sure to apply this product on a dry face.
Add a small portion of cold or lukewarm water onto your face and then let the oil smooth your skin until your face gets emulsified, i.e. becomes dull beige in color.
Rinse every impurity emerged on your skin with cold or lukewarm water. You do not have to use facial wash. You can use this product both in morning and night.
Net contents: 450ml
Main ingredients: Yaezakura (multi-layered cherry blossom) petal extract, sakura sake essence
Note: Package design might change without notice.
Made in Japan
Sign in to write a review / ask a question
Sign in
Jeanette T.

Verified Buyer
Reviews Loaded
Reviews Added