17 Of The Best Japanese Beauty Products For Men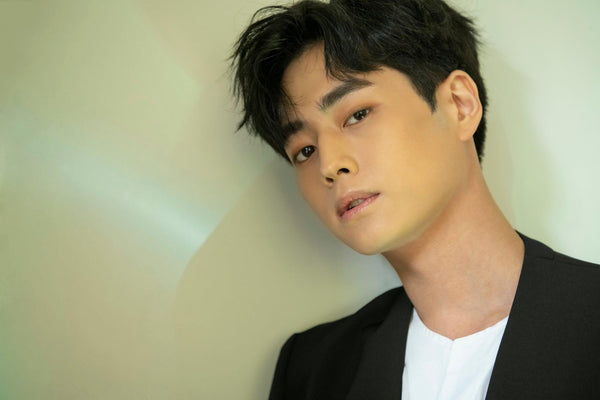 Jump to:
Good hygiene and skincare are vital for any self-grooming routine, for men especially. Although their skin generally produces more oil than women, it is often much drier so the need to cleanse and moisturize is much greater. By taking care of your body and skin with the appropriate moisturizers, washes, lotions, and cleansers, you will keep your skin clean and healthy-looking and help prevent the appearance of wrinkles, blemishes, and other signs of aging. 
The Japanese beauty products for men listed below are among the best and most effective on the market today and could become an essential part of your routine.
Let's look at some of the best Japanese beauty products for men that should become an essential part of your routine.

Best Men's Facial Washes
Best Face Wash for Dry Skin
This Japanese deep facial wash from Kao is packed full of moisturizing ingredients that penetrate deep into the pores to help remove impurities in your skin and reduce sebum, an oily, waxy substance that is naturally produced by your body, for a healthier and fresher-looking texture.
The Biore Facial Wash is best suited for men with dry skin because of its unique foaming formula which was developed to help prevent dry patches and rehydrate. The product can be used as part of your daily facial routine as well as a shaving foam.
Kao Men's Bioré Facial Wash Deep Moist 130g
$7.95
Best Face Wash for Pore Removal
This powerful Japanese facial wash offers deep pore cleansing as well as soothing and moisturizing benefits for clogged and oily skin. Frequent use will help to ensure the exfoliating ingredients regularly absorb oil and purify your pores.
This all-purpose facial wash is enriched with acne-clearing ingredients that work effectively to soothe irritated skin and improve the appearance of dry and distressed skin by reducing peeling and eliminating most traces of acne-causing germs.
Rohto Oxy Perfect Face Wash Men's Acne Cleanser 130g
$7.95
Best Foaming Face Wash for Men
Uno Whip Wash Moist Men's Cleanser from Shiseido is a Japanese foaming cream for regular to dry skin that helps to remove impurities and excess oil while locking in moisture and leaving behind a refreshing citrus fragrance.
Ingredients such as hyaluronic acid, collagen, and glycerin pull water into the outer layers of your skin leaving it looking healthy and restored and protected against potentially harmful UV rays.
Shiseido Uno Whip Wash Moist Men's Cleanser 130g
$8.48
Best Face Wash for Oily Skin 
The Shiseido Men Facial Wash is a foaming lotion that helps to remove impurities and excess oil from oily and rough skin while moisturizing and protecting its outer layer.
Contains extracts of Camellia Seed and Sophora Angustifolia root, both rich sources of antioxidants known for their moisturizing properties, and Sorbitol which helps to lock in moisture for longer-lasting impact.
This 2-in-1 daily facial wash also doubles as a shaving foam. It helps to create a protective layer that softens your skin before shaving.
Shiseido Men Cleansing Foam Facial Wash 130g
$29.90
Best Specialty Face Washes
The Keana baking soda scrub wash from Ishizawa Lab is ideally suited for drier and blemish-prone skin as it cleanses black and bumpy pores while hydrating and protecting your skin's surface.
The product is a deep pore facial wash, which means that the key ingredient Papain helps to open clogged pores and treat imperfections on your skin's surface, while baking soda helps to remove dead skin cells, and eucalyptus will leave your face feeling refreshed.
Ishizawa Lab Keana Nadeshiko Baking Soda Scrub Face Wash for Men 100g
$19.99
This Oxy Deep Face Wash Men's Charcoal Cleanser is a Japanese facial wash for men that harnesses microparticles of charcoal and algae to remove impurities, excess oil, and dirt from your pores and prevent your skin from drying out.
The cleanser also contains skin-tightening ingredients which help to manage blocked pores and leave behind a refreshing menthol fragrance. Beyond its cleansing and hydrating abilities, additional benefits of charcoal use include absorption of bacteria, chemicals, and other everyday particles that can be harmful to the outer layer of your skin.
Rohto Oxy Deep Face Wash Men's Charcoal Cleanser 200g
$9.90
Best Men's Lotion
This men's facial lotion moisturizes your skin while protecting it against dryness and harsh external elements by helping to regenerate its natural protective barrier. 
The unique hydrating formula includes plant-based ingredients such as Betula Platyphylla Japonica Bark Extract, which is known for its antimicrobial properties and for helping to reduce skin inflammation. Other ingredients include several vitamin-based organic compounds, and Thiotaurine, a hydrating agent known for its antioxidant properties and for helping to reduce excess oil produced by your skin. 
Shiseido Men Hydrating Lotion 150ml
$38.00
Best Men's Face Cream
Tactics is the original high-performance moisturizing face cream for men from Shideido. It helps tackle skin dullness, wrinkles, and loss of firmness.
Key ingredients include Potassium hydroxide which is used to cleanse and help balance your skin's pH level, and Squalane which gives your skin a smooth silky appearance. Tactics men's face cream is long-lasting and ideally suited for normal to dry skin types.
Shiseido Tactics Men's Moisturizing Face Cream 50g
$24.99
Best Men's Facial Sheets
Best Facial Sheets for Oily Skin
The Bioré men's facial sheets by Kao will keep your face clean and smooth and menthol fresh in all weather conditions. These tough and durable cleansing wipes are designed to remove dirt, sweat, and other harmful substances that build up from continued exposure to everyday pollutants. Each sheet contains antibacterial and Sebum-absorbing ingredients that help to remove impurities and eliminate acne and excess oil from the surface of your skin, leaving it feeling cool and cleansed.
Kao Men's Bioré Facial Sheet Cool 38 Sheets
$11.99
Best Facial Sheets for Dry Skin 
The Nadeshiko Pore Care Face Mask for men is designed to hydrate your skin and tighten your pores, leaving your skin smoother and softer in just five minutes.
The unique combination of ingredients includes collagen which helps to regenerate dry and damaged skin, Hyaluronic acid which improves the suppleness and softness of your skin, and luffa extract and chamomile extract which are known for their antioxidant properties and for enhancing your skin's overall appearance.
Ishizawa Lab Keana Nadeshiko Pore Care Men's Face Mask 10 Sheets
$13.99
Best Men's Nose Strips
The Cosmeport Softyo Men's Nose Strips from Kose Japan help to remove impurities such as dirt and bacteria, eliminating blackheads and absorbing excess oil, to leave your skin feeling clean and smooth.
Key ingredients include alpha hydroxy acids commonly used as exfoliants to help remove dead skin cells, and charcoal, which absorbs oil and helps to reduce the appearance of shiny, greasy-looking skin. The product also contains Tocopherol Acetate, used for its antioxidant properties and defending skin from pollution and other environmental stressors that contribute to signs of aging.
Kose Cosmeport Softymo Men's Nose Strips Nose Clean Pack 10 ct.
$6.95
Best Men's Post-Grooming Products
Best Body Cream
This men's body cream from Lenor features odor-eliminating and skin-revitalizing properties that will have a lasting hydrating effect on your skin and leave behind a subtle citrus fragrance for hours after application. 
Key ingredients include kaki tannin, a persimmon fruit extract known for its antioxidant and odor-reducing properties, and six essential oils ideal for reducing stress, skin inflammation, and even headaches. The naturally refreshing citrus and green wood fragrances are known for their powerful stress-reducing aromatherapy benefits. We also offer this body balm in wood and citrus musk scents.
Lenor Proudmen Men's Grooming Balm Citrus Fragrance Cream 40g
$39.90
Best Deodorant
One of the best-selling deodorant brands in Japan, the award-winning Soft Stone Deodorant Double from Deonatulle offers a compact and simple way to keep your underarms feeling fresh and dry all day long while containing sweat and odor at the source.
This long-lasting direct-application deodorant stick contains alum, a natural and unscented volcanic mineral salt known for its antibacterial and odor-prevention properties. The deodorant is also quick drying, which means that there is no white residue left behind that will rub off on your clothes after application.
Deonatulle Soft Stone Deodorant Double (Unscented) 20g
$18.00
Best Men's Body Care Products
Best Gel Cream
DHC Men all-in-one moisture gel offers complete hydration and restoration of dry and oily skin.
Key ingredient Ubiquinone, also known as Q10, is a powerful antioxidant that helps to reduce fine lines and wrinkles and enhances overall skin firmness. The hydrating and regenerative properties of other ingredients such as tea leaf extract, which also helps to reduce skin roughness, and extracts of the Japanese Ume fruit, which contains almost twice the amount of minerals and proteins as other fruits, help to revitalize and maintain a healthy pH balance for your skin.
DHC Men Q10 All-in-One Face Body Moisture Gel 200ml
$17.99
Best Medicated Skin Wash
The ULOS skincare brand was built upon the concept of Cosmedics, the idea that skin health comes first. The ULOS Medicated Skin Wash was uniquely formulated to cleanse and sanitize your skin while protecting it against sweat and unpleasant body odor. Upon application, it creates a soothing lather that is gentle and easy to wash off and can be applied to both your face and body.
Active ingredients include O-Cymen-5-ol, which prevents the growth of microorganisms and odor, and Dipotassium Glycyrrhizate known for its soothing and anti-inflammatory properties.
ULOS Medicated Skin Wash for Face and Body 300ml
$15.95
Best Body Wash
This popular Biore deodorant body wash from Kao is designed for men who are concerned about their body odor. It contains moisturizing ingredients to cleanse and hydrate your skin as well as help to reduce acne on your back and chest.
According to Kao, men sweat more often than women and also generate more sebum which can clog your pores and lead to oily-looking skin and leave a bad odor. This deodorizing wash helps to eliminate dirt that collects on your skin and sterilizes odor-causing bacteria deep in your pores while you lather, leaving behind a refreshing menthol fragrance.
Kao Men's Biore Deodorant Body Wash 440ml
$14.00
Best Foot Care Product
Kinomegumi Ashirira Foot Detox is a superior foot sheet ideally suited for men with tired and swollen feet. It is designed to be worn overnight and leave your feet feeling fresh the following morning. 
The sheets are scented with eucalyptus and peppermint which has a deodorizing effect on your feet, and contain bamboo sap, which is known for its antioxidants and regenerative minerals that help soothe and soften tired skin. This product is ideal if you find yourself in footwear for most of the day or if you are often on your feet at work.
Kinomegumi Ashirira Foot Detox Sheet for Men 6 Sheets
$12.90