The Only Father's Day Gift Guide You'll Ever Need - Updated Annually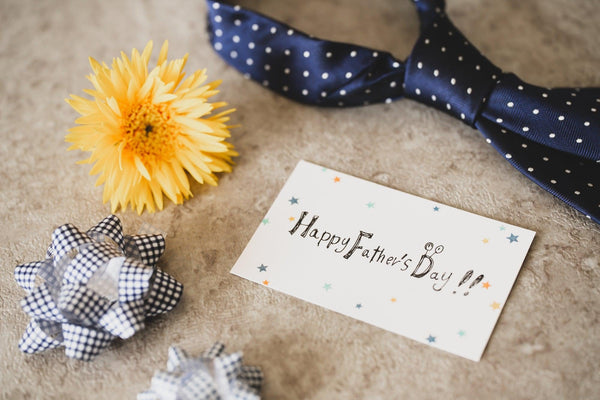 Jump to:
It's officially almost June, meaning that Father's Day is just around the corner. If you haven't started looking for a Father's Day gift or are struggling with what to get your father or father-like figure, no worries. We hear you! 
Since every father (or father-like figure) is different, we've come up with a well-rounded list of what we believe are the best Father's Day gifts. Even if you have no idea what he likes, we're sure you'll be able to find the perfect gift from our list. 
What makes our Father's Day Gift Guide unique is that we update it yearly to cater to the most recent and up-to-date Japanese items. Yep, that means you can come back to this guide next year and we'll have completely new ideas! You'll never need to rely on another Father's Day Gift Guide again! 
Keep reading to find the perfect gift ideas for Dad! 
Best Japanese Sake For Dad
If your Dad is a fan of drinking, why not introduce him to the wonderful world of Japanese sake? This sake is made by premium sake maker in Kyoto, Tsuki no Katsura. Their Yanagi sake is their flagship sake, and it has received praise from many overseas customers for its easiness to drink yet refreshing flavor. 
The Yanagi sake from Tsuki no Katsura is medium-dry and has a crisp finish. It is a well-rounded sake that pairs well with both Japanese and Western cuisines. Surprisingly, this sake also pairs nicely with desserts too. Whether your father is already a seasoned sake drinker or is new to the world of sake, we're sure that he'll especially love this one. 
Tsuki no Katsura Yanagi Japanese Premium Junmai Ginjo Handmade Sake 720ml
$54.00
For Fathers Who Appreciate The Culinary Arts
For fathers who are fans of the culinary arts and appreciate artisanally crafted products, why not gift them this premium Tamari Shoyu from Minamigura? This traditional Tamari shoyu is no ordinary soy sauce. In fact, it is made with only Japanese soybeans and salt, and then slowly aged for 3 years in 145-year-old wooden kioke barrels. The final product is out of your mind fantastic! The best part is that it is gluten-free, so anyone can enjoy it!  
This artisanal Tamari shoyu works perfectly as a dipping sauce for grilled meats or sashimi. It also makes the perfect base for a homemade teriyaki sauce. The culinary creations for this tamari shoyu are endless. Your father won't want to waste a drop of it. 
Minamigura Tamari Shoyu Najimi (3-Year Barrel Aged Gluten-Free Soy Sauce) 900ml
$32.99
For Fathers Who Love BBQ-ing
We know that so many Dads love cooking up delicious creations on the grill, so why not gift your Dad a pair of tongs? These matte black Stainless Steel Tongs from Todai are not only extremely chic, but they also make the perfect tongs for grilling.
These tongs have been specially designed with a shape that stands horizontally, allowing the tips to not stick to whatever you pick them up with. You can use them for grilling, or even like chopsticks at a picnic or large gatherings for picking up ingredients. Who doesn't love a good multi-functional present? 
Todai Matte Black Stainless Steel Yakiniku BBQ Clever Tongs 240mm
$12.98
The Best Skincare Item For Dad
It's no surprise that many men, including fathers, have not adopted a proper skincare routine. Many even lack basic products like cleansers in their daily lives. If your father falls into this category, make him ditch the bar of soap (or plain water for that matter) and get him this Shiseido Men's dermatologist-tested cleanser.  
Your Dad may be more inclined to include this facial cleanser in his daily routine because it doubles as a shaving cream. 
Shiseido Men Cleansing Foam Facial Wash 130g
$29.90
The Perfect Pampering Men's Facial Mask For Dad
We're sure that even Fathers love a good pamper moment. Save an expensive trip to the spa and get him these Japanese Facial Sheet Masks by Ishizawa Lab instead. These facial sheet masks are a part of their pore-care line and have been created specifically for men's skin. The sheet masks contain plenty of rice serum, hyaluronic acid, collagen, and other skin-nourishing ingredients to tighten the pores and moisturize the skin.
Everyone, even Dads have pores and so many people have clogged pores and may not even know. Push your Dad in the right direction to take care of his skin by gifting him these pore-care facial masks. 
Ishizawa Lab Keana Nadeshiko Pore Care Men's Face Mask 10 Sheets
$13.99
The Ideal Grooming Gift
If your Dad has a mustache or beard, then he'll surely appreciate a good pair of grooming scissors. We've got the perfect ones from Green Bell. These grooming scissors are crafted of high-quality stainless steel and are made for cutting thick mustaches or beards. We're sure many fathers out there would appreciate this gift!
Green Bell Takuminowaza Grooming Scissors for Beard and Mustache G-2102
$18.00
For Fathers Looking For A New Scent
Maybe the first thing that comes to mind when you read "For Fathers Looking For A New Scent" is men's cologne, which is probably pricey. But no! Consider gifting your Dad a Grooming Balm Fragrance Cream from Lenor. 
These grooming balms are great because they not only have a long-lasting great smell, but they are also highly moisturizing and can be used all over the body. The scents of these balms are also not super overwhelming like many men's colognes can be. Coming in the elegant scents of wood, citrus, and citrus musk, we're sure one of these grooming balms will make the perfect Father's Day gift for your dad.
Lenor Proudmen Men's Grooming Balm Green Wood Fragrance Cream 40g
$39.90
The Perfect Extra-Fancy Father's Day Gift
If you're looking for a Father's Day gift that is especially luxurious, and on the fancier side of things, consider this Japanese Letter Opener Knife from cutlery maker Todai. Your Dad or loved one will have a speedy yet comfortable experience when using this letter opener. It also comes with an intentionally crafted leather case and designed box – talk about luxurious! 
Todai Japanese Letter Opener Knife 210mm
$118.00
For Stationery-Savy Fathers
We all know that having a quality pen makes all the difference (or, now you know). And who makes better quality pens than Japanese stationery makers? The answer is no one. Get your father this Japanese Fountain Pen, and he'll realize that it's the gift that he didn't even know he needed!  
What makes this fountain pen so unique is that it is a hybrid of a calligraphy brush and a fountain pen. This refillable brush pen is handmade by skilled craftsmen and its bristles have excellent flexibility and springiness, making it easy to create a wide range of thicknesses in lines. 
Kuretake Tortoise Shell Japanese Fountain Pen DW141-50
$42.00
The Perfect Gift For Coffee-Lover Fathers
Is your Dad a fan of coffee? Get him the only coffee set he'll ever need, and he'll be on his way to making high-end cafe-quality coffee at home! 
This set includes a beautiful copper wave coffee dripper, three boxes of coffee filter paper, and a glass server, all from Kalita, a premium Japanese coffee brewing company. This is the perfect gift for coffee lovers or those who want to dive into the world of preparing professional coffee. 
Kalita Copper Wave Coffee Dripper + Glass Server + Paper Filters Set
$136.00
If you still feel that you haven't found the perfect gift from our list for Dad yet, then let us introduce you to our sister-site Daitool. Daitool is your one-stop shop for all of the best Japanese tools and supplies.
For Fathers Who Love Gardening
If you have a father or father figure in your life who loves gardening, then a pair of sharp pruning shears is never a bad idea. These particular pruning shears are made completely of high-carbon steel to materialize an excellent balance of sharpness, durability, cost performance, and usability at a high level. Thus, they have supreme cutting ability and are easy to grip, meaning that they will get the job done. 
We hope you were able to find the perfect Father's Day gift from our list! Let us know in the comments below what you chose, and how your father or fatherly figure liked it!