The Ultimate Guide to the 4 Step Japanese Skincare Routine and How it Benefits Your Skin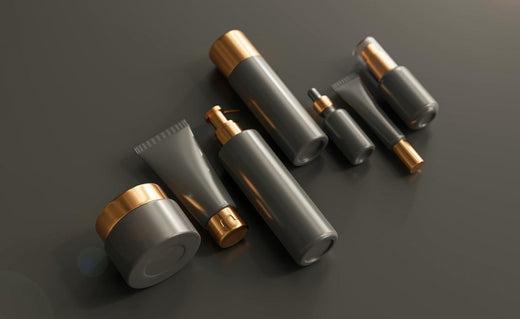 Jump to:
What is a Japanese Skincare Routine?
In recent years, Korean and Japanese beauty regimes and products have gained global attention for their high-quality beauty and skincare products that achieve transformative results to produce flawless, smooth, glossy skin. However, unlike K-Beauty skincare routines that usually consist of an extensive 8-10 steps, a Japanese skincare routine is traditionally comprised of just four steps: double cleanse, tone, and moisturize. Depending on your age or any skin issues you can add more steps, but these basic four are the foundation for most Japanese skincare routines.
A good skincare regime has been part of daily life for Japanese women for decades, based on a simple but intentional routine that uses innovative skincare products that combines Japanese cutting-edge technology with unique natural ingredients native to Japan and Asia.
In this article, we'll explain the four basic steps of the Japanese skincare routine and recommend popular products that you can use to enhance your skin even further.
The Benefits of Following a Japanese Skincare Routine
There are numerous benefits to following a Japanese skincare routine consistently as with any skincare routine. Over time, it can help to reduce the appearance of wrinkles, improve skin tone, and give you a fresh, healthy look.
According to consumer research by Mintel, 41% of Japanese consumers take a preventative approach to beauty and skincare to produce radiant looking skin naturally without the need for a lot of makeup. The advantage of this approach means that you can have radiant looking skin without spending money on expensive foundation and makeup products.
A Japanese skincare routine will also expose your skin to all kinds of unique natural ingredients and botanical extracts that are seldom found in western beauty products. For example, Japanese citrus fruits such as yuzu are known for their anti-aging properties and promoting collagen production and are used widely in beauty products.
Another advantage to carrying out a Japanese skincare routine is that you don't need to buy a lot of products to see results as a lot of them are multi-functional, requiring fewer steps in total and saving you time and money!
The Four Steps of Japanese Skincare
Step 1: Pre-cleanse
The first two steps within the Japanese skincare routine consists of the double cleansing process. This does not mean cleaning your face twice with the same product but using two different kinds of cleansers to remove all impurities and dirt from the skin. The first step usually involves using an oil-based cleanser to remove products like makeup and sunscreen. 
According to leading Japanese skincare brand DHC, this tradition of using an oil-based cleanser can be traced back centuries, to the days of Japanese geisha who would massage emollient oils that soften the skin onto their faces to remove white face makeup and vibrant red lip color.
Examples of popular Japanese cleansing oils you can buy online include DHC's Deep Cleansing Oil, an award-winning and best-selling non-greasy cleanser that features antioxidant rich organic virgin olive oil from Spain, vitamin E to hydrate, soften and protect against free radical damage and rosemary oil to invigorate and refresh skin.
Another best-selling cleansing oil is Hado Labo's Gokujyun Oil Cleansing, a highly effective Japanese cleansing oil that gently dissolves makeup, formulated with olive oil and two types of hyaluronic acid to keep your skin moisturized. 
Other top-rated Japanese oil cleansers include Kose Softymo Speedy Cleansing Oil, blended with 5 kinds of beauty oils to effectively remove makeup and leave skin feeling refreshed, and Muji's Mild Cleansing Oil which contains plenty of natural ingredients such as olive oil and jojoba oil to remove dirt, and apricot and peach extract to moisturize skin.
Step 2: Cleanse
The second part of the double cleansing process involves using a foaming cleanser to remove any water-based impurities such as sweat, and make sure any pores are left clean of any dirt. The bubbles of foaming cleansers are believed to be more effective than other kinds of cleansers at removing impurities, and Japanese foaming cleansers are unique because they are much thicker and creamier when lathered up than western products, often with a consistency that is more like shaving cream.
A good foaming cleanser gently removes impurities without stripping the skin of its natural hydration. Popular Japanese foaming cleansers available to buy online include Senka Perfect Whip, Rohto Hada Labo Gokujyun Face Wash, and FANCL Facial Washing Powder. 
Senka Perfect Whip is a popular foaming cleanser and Japanese drugstore favorite, thanks to its affordability and high-quality. Its super fine bubbles form a rich and creamy soft foam that penetrates pores to remove impurities and excess sebum while leaving skin clean, smooth, and hydrated.
Rohto Hada Labo Gokujyun Face Wash is formulated with plenty of hyaluronic acid and vaseline to preserve the skin's moisture barrier as you wash, leaving your skin feeling super soft.
FANCL Facial Washing Powder uses an innovative fine powder formula that turns to a rich dense foam when lathered up with water. It gently removes all traces of dirt from the skin and preps it for maximum absorption of serums and moisturizers that follow cleansing.
Step 3: Pre-moisturise
In addition to a double cleanse, the Japanese skincare routine calls for a double moisturizing process to lock in maximum hydration. This double moisturizing routine consists of using a liquid lotion or serum followed by a final moisturizing cream. According to Japanese skincare brand DHC, using a moisturizer alone after cleansing is not as effective as we think because the skin is not capable of fully absorbing the moisturizer if it is dry or just cleansed. Using a liquid lotion first softens the skin, hydrates it, and prepares it so it's ready to absorb the moisturizing cream.
Recommendations for popular liquid lotions include Hada Labo's Gokujyun Premium Lotion, Kao Curel Moisture Lotion, and Sukoyaka Suhada Urea Moisture Lotion. Hado Labo's Gokujyun Pemium Lotion is a beauty blogger favorite – affordable yet highly efficient and formulated with 7 kinds of hyaluronic acid to lock in maximum moisture, leaving skin feeling silky smooth and soft.
Kao's Curel Moisture Lotion is specially designed for sensitive skin and contains ingredients such as eucalyptus extract to keep skin feeling extra soft and prevent skin dryness.
Sukoyaka Suhada Urea Moisture Lotion features 9 botanical extracts and a blend of three high moisturizing ingredients; urea, hyaluronic acid, and ceramide to intensely lock in moisture.
Step 4: Moisturise
The final stage of the Japanese skincare routine is to apply another moisturizer to add a second layer of maximum hydration, helping to repair your skin's natural protective barrier, and leaving your skin feeling soft and smooth.
Popular Japanese moisturizing creams and gels include Shiseido Aqualabel Special Gel Cream Moist, an all-in-one moisturizing gel cream formulated with a high concentration of collagen GL to nourish and replenish your skin.
DHC's Astaxanthin Collagen All-in-One Gel is a premium moisturizer powered by Astaxanthin, a natural antioxidant proven to be 6,000 times more effective than vitamin C and 550 times more powerful than vitamin E in eliminating free radicals (unstable atoms) that cause premature aging.
Dr.Ci:Labo Aqua Collagen Gel Enrich Lift Ex is a Japanese anti-aging moisturizing cream that fights against sagging and aging skin by keeping the skin firm, tight and hydrated. This moisturizing gel cream helps to enhance skin elasticity, resilience, and firmness without causing stress to the skin.
Where Can I Find Japanese Skincare Products Online?
You can order all of products mentioned within this article online directly from Japan through the Japanese Taste Store, along with an extensive range of other Japanese skincare products such as sunscreens, facial masks, and eye creams. Featured skincare brands include Shiseido, DHC, Rohto Hado Labo, Kao, and Transino.