13 Japanese Anti-Aging Lotions That Will Transform Your Skin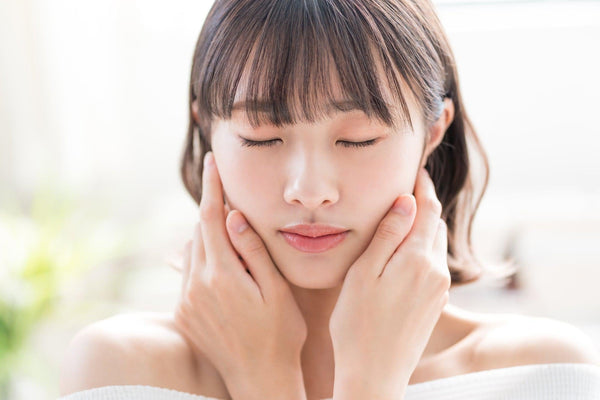 Jump to:
We can all expect our skin to change over time as we age, with external factors such as air pollution, chemicals, and other toxins also causing dry or damaged skin. Whilst getting older may be an inevitable part of life, a good skincare routine can help to minimize the effects of aging and the damage caused by environmental factors. 
The anti-aging skincare market in Japan is huge, with cosmetics companies constantly developing new products to keep your skin looking fresher, tighter, brighter, and more youthful, but it can be a process of trial and error to find the one that's right for you.
In this article, we'll help you to find the right Japanese anti-aging lotion for your skin. Whether your skin is dry or oily, sensitive, or stressed, there is a lotion that is ideally suited to your skin to help it feel refreshed, revitalized, and healthier looking.
Read on to learn more about the best Japanese anti-aging lotions!
Best High Moisture Anti-Aging Lotion
The Cezanne Skin Conditioner High Moist Lotion is a special moisturizing lotion designed especially for use on dry or dull skin that contains moisturizing ingredients such as hyaluronic acid and collagen.
It helps lock in moisture and protect from harmful everyday pollutants and premature aging by forming a protective barrier over the outermost layer of your skin. It is free from fragrance and colorants, which makes it gentle on sensitive skin, and includes Ceramides which are important for both healthy-looking and healthy-functioning skin. Apply to the face after washing to leave your skin feeling hydrated. 
Cezanne Skin Conditioner High Moist Lotion 500ml
$19.95
Best Firming Anti-Aging Lotion
Legendary Japanese cosmetics company Shiseido has produced hair and skin care products for over 150 years. Their Aqualabel range offers skincare products that help to keep skin clear, firm, and resilient.
The Aqualabel Bouncing Care Lotion is a revitalizing and firming lotion used to help prevent signs of aging. It is designed to help moisturize and improve skin tone and firmness, which reduces the appearance of wrinkles, and has a refreshing rose fragrance. It also prevents spots and freckles by suppressing the generation of melanin.
Shiseido Aqualabel Bouncing Care Lotion Rich Moist 200ml
$24.00
Best Anti-Aging Lotion For Sensitive Skin
Curél is one of Japan's most popular skincare brands for dry and sensitive skin. Their Aging Care series is designed for aged sensitive skin with visible loss of firmness caused by dryness.
The Aging Care Moisture Lotion helps to restore the production of ceramides which produces a barrier that protects the skin from external irritants and helps to lock in moisture. It also helps reduce the appearance of fine lines caused by dryness and helps firm and smooth your skin within 8 weeks.
Suitable for daily use, add three or four pumps of the lotion to your hand and apply gently across your face.
Kao Curél Aging Care Moisture Lotion 140ml
$32.00
Best Advanced Anti-Aging Lotion
Since 1983, Shiseido's Elixir range has been one of the most popular and best-selling skincare brands in Japan. With a focus on its ability to help rejuvenate and revitalize dry, aged skin, the Elixir Advanced Anti-Aging Lotion helps to retain moisture by forming a protective layer over your skin.
This 5-star rated lotion has a gentle floral aroma that provides a sense of relaxation when applied on the skin. It comes in three different textures ranging between I and III so you can choose the one that's best for your skin.
The I has a very light feeling that is absorbed instantly into your skin, whilst the II has a heavier texture for drier skin. The III has a slight viscous feel and is suitable for very dry skin.
Shiseido Elixir Advanced Anti-Aging Lotion 170ml
$43.00
Best Anti-Aging Lotion For Dry Skin
Continuing with the Shiseido Elixir range, the Bouncing Moisture Anti-Aging Lotion is designed to support the outermost layer of your skin by helping to reduce the appearance of fine lines and wrinkles.
It achieves this by utilizing key ingredients such as collagen which promotes firmer, shinier-looking skin, and M-tranexamic, which helps to reduce skin pigments and freckles. The product is available in different textures for oily, normal to dry, and drier-looking skin, so you can choose the one best suited to you.
Shiseido Elixir Bouncing Moisture Anti-Aging Lotion 170ml
$38.98
Best Anti-Aging Lotion With Placenta
This fragrance-free lotion containing two kinds of placenta is designed to quickly penetrate the outermost layer of your skin for fast-acting and refreshing moisturization. 
Key ingredients such as ceramide and elastin help to strengthen the protective layer over your skin to restore its natural stretch, promoting a more youthful appearance. Moisturizing ingredients include four kinds of hyaluronic acid and collagen.
The healing power of placenta in skincare is widely used by medical specialists and cosmetics companies to help repair damaged skin, improve unbalanced pigmentation and elasticity, and reduce lines and wrinkles. 
DHC Placenta 2 Hyaluronic Acid 4 Watergel 200ml
$22.66
Best Luxury Anti-Aging Lotion
SK-II has been developing premium skincare solutions in Japan for over forty years. In the 1970s, after discovering that workers in a sake brewery had smoother younger-looking hands because they were often submerged in yeast, the company developed pitera, an ingredient that helps to revitalize, moisturize, and combat aging skin. 
The color-free and fragrance-free formula behind the SK-II Facial Treatment Essence is primarily made up of pitera, which helps to reduce dark spots and fine lines and absorbs quickly into the skin. 
SK-II Facial Treatment Essence 230ml
$230.00
Best Anti-Aging Milky Lotion
The Hirosophy Sakura Yuri Cherry Blossom Milky Lotion contains Japanese cherry blossom extract which helps to restore your natural skin barrier and lock in moisture to prevent dry, rough skin.
Key ingredients such as Madonna Lily extract, prunus lannesiana flower extract, and clove extract help improve skin pigmentation, texture, and hydration, and their antioxidant properties also help to suppress the formation of wrinkles and fine lines. 
This lotion contains only natural ingredients making it ideal for sensitive skin.
Hirosophy Sakura Yuri Cherry Blossom Milky Lotion 100ml
$49.00
Best Brightening Anti-Aging Lotion
FANCL is a Japanese company based in Yokohama that has been developing cosmetics for more than 40 years. They use preservative, fragrance, and color-free, pharmaceutical-quality ingredients that are friendly to both normal and sensitive skin.
The Anti-Aging Skin Brightening Milky Lotion can be used as a body lotion and focuses on rejuvenating dull, dry-looking skin all over by moisturizing, brightening, and tightening rough areas such as elbows, knees, and feet, leaving them smooth, supple, and resilient.
FANCL Body Milk Anti-Aging Skin Brightening Milky Lotion 150g
$18.95
Best Anti-Aging Lotion With Hyaluronic Acid
Rohto Hada Labo Anti-Aging Lotion is a rich, smooth lotion designed to hydrate, lift, and firm mature skin with visible signs of aging.
Its formula includes niacinamide, a form of vitamin B3 found in many foods including fish and milk, which boosts your skin's collagen production to improve texture and helps smooth fine lines and wrinkles. This product's unique formula also includes three kinds of hyaluronic acids which hydrate deeper layers of your skin, giving it a more youthful, lifted appearance.
Rohto Hada Labo Gokujyun Anti-Aging Milky Lotion 140ml
$17.95
Best Natural Anti-Aging Lotion
Kanebo started developing cosmetics in the 1960s and produced one of Japan's first anti-aging creams. Their Suisai skincare range is inspired by water and uses natural ingredients that reflect the purity of water to restore and rehydrate your skin whilst protecting its natural moisture.
The enzyme-activated formula in the Suisai Skin Care Lotion III was developed using traditional Japanese fermentation methods and uses ingredients that help clear away impurities from clogged pores, leaving you with smoother, finely textured skin.
Kanebo Suisai Skin Care Lotion III High Moist 150ml
$32.00
Best Anti-Aging Lotion With Ceramides
Ishizawa Labs is a Japanese cosmetics company that has been developing skincare products for men and women since 2007. Their product lines focus mainly on clean skin and pores.
The Urea Moisture Lotion is suitable for sensitive and dry skin. It contains ceramides which help form a protective layer that boosts skin hydration, and 9 plant extracts including St. John's wort, lime, cornflower, and grape which gently soothes and calms the skin, helping to prevent dryness.
Sukoyaka Suhada Urea Moisture Lotion 200ml
$14.99
Best Whitening Anti-Aging Lotion
The Rohto Melano CC Anti-spot whitening lotion is a moisturizing anti-acne facial lotion designed to moisturize and condition the skin after acne, reduce dark spots, and minimize redness caused by dryness.
It can be used on all skin types including dry, normal, or oily skin but is ideally suited to oily acne-prone skin. The moisturizer contains vitamin C which penetrates and brightens the skin, and lemon and grapefruit extract, which moisturizes dull and dry skin, leaving a citrus fragrance.
Rohto Melano CC Anti-Spot Whitening Lotion 170ml
$14.00
Interested in more Japanese anti-aging products? Check out this article on 20 of the Best Japanese Anti-aging and Anti-wrinkle Skincare Products.