15 Squalane-Packed Japanese Beauty & Health Products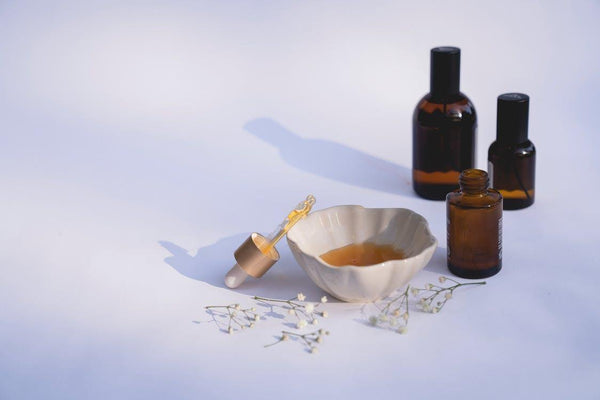 Jump to:
What Is Squalane?
If you're a skincare lover or are somewhat familiar with beauty ingredients, then you might have come across the word squalane. Along with other beauty ingredients like collagen or hyaluronic acid, squalane has become a big buzz word in the beauty community in recent years. But what exactly is squalane? 
Squalane is a moisturizing ingredient that is a byproduct of squalene - something that is naturally produced by the oil glands in our skin which helps to keep it moisturized. Essentially, squalene is a byproduct of squalene which is included in some skincare, makeup, and even hair care products. 
Where Does Squalane Come From?
As previously mentioned, squalane is a byproduct of squalene, which is naturally produced by the skin. It is said that peak production of squalene is in the early teenage years, but that it begins to slow around the mid 20s to early 30s. Besides naturally occurring in human skin, squalane can also be found in: 
Plants! Plants such as olives, rice bran, and sugarcane naturally contain squalene. Skincare, makeup, and hair care products that contain squalane tend to use it from plant sources because it is more eco friendly and easier to source. 

Fish livers. Squalene is present in the livers of many different fish, but is especially abundant in shark liver. Squalene that is sourced from shark liver is usually sold in supplement form and does not need to be turned into squalane. 
Why Is It Beneficial To Use Products Containing Squalane?
Squalane is often included in Japanese cosmetics not only for its moisturizing properties, but also because it aids in making the skin appear and feel more vibrant. It is commonly found in anti-aging products for its ability to make the skin more elastic and supple. It also has the ability to make fine lines look less visible. Even if you are not looking specifically for anti-aging skincare products, using products that contain squalane is very beneficial for dry skin. 
As for Japanese hair products, squalane is usually an included ingredient for the same reason - it provides moisture to the scalp and hair strands. Adding moisture to the hair not only makes it healthier and shinier, but it also aids in making the hair prone to breakage and damage. 
By incorporating products that contain squalane into your beauty routine, your skin and hair will thank you later! 
Products Featuring Squalane on Japanese Taste
Now that we've gone over what squalane is and why it may be beneficial for you, maybe you're interested in finding some products that contain it. Here at Japanese Taste, we carry many high quality Japanese products that contain squalane, but we're going to go over our top 15 products packed with squalane that we think you should try. Whether you're looking for skincare, make up, hair care, or even supplements, we hope that you'll learn something new and discover a new go-to squalane (or squalene) packed product. 
Squalane Skincare Products
If you're looking for squalane in its most pure form, then this is it! This squalane oil has been highly purified and can easily be absorbed into the skin. Try using this squalane oil in place of your moisturizer but remember - a little goes a long way! You only need to apply a drop or two onto the skin to obtain its moisturizing benefits. 
Haba Squalane Oil 15ml / 30ml
$22.00
This Japanese Squalane Whitening oil is a skin treatment formulated with both squalane and vitamin C. Not only will it moisturize your skin and make it feel softer, but it will also brighten any dark spots. It has a light texture and can be easily absorbed into the skin. 
Haba Squalane Whitening Oil 15ml / 30ml
$24.00
Packed with squalane, three types of ceramide, jojoba oil, and even real Japanese sake, this cream is a perfect option for those looking to hydrate their skin and smoothen out any blemishes or imperfections. A bonus point is that it can be used on both the face and body. 
Kikumasamune Japanese Sake Skin Care Cream 150g
$19.99
While Shiseido is famous for creating high quality face-skincare products, they also make excellent body care products as well, including this Urea Skin Care Cream. If you have dry or rough skin, this urea cream, with the help of squalane, helps to keep your skin feeling amply moisturized, even during harsh winters.  
Shiseido Urea Skin Care Cream 100g
$14.00
Lululun, one of the most popular facial mask brands in Japan, created the Lululun Precious series which contains three different types of moisturizing masks. This green version is especially beneficial for those who are searching for effective anti-aging products. 
If you are looking to soften your skin or reduce fine lines, then this is the face mask for you. Lululun Precious face masks are formulated with Lululun's signature oil complex 'L22' which helps to balance the sebum, something that naturally decreases with age. One of the main active ingredients in squalane, to provide the moisturizing effect. 
Lululun Precious Green Balance Anti Aging Face Mask 32 Sheets
$32.00
If you have particularly rough skin and are looking to improve its texture. Similarly to the green version, the red version is also formulated with L22 and thus contains an abundance of squalane. The additions of fermented rice extract and acacia honey also aid in smoothening the skin and give these masks a nice aroma. 

Lululun Precious Red Moisturizing Face Mask 32 Sheets
$32.00
For those who want to brighten their skin, check out the White Brightening Face Masks from Lululun's Precious series! The addition of squalane in the L22 complex will help to keep your skin looking vibrant and healthy, in addition to thoroughly moisturizing it. 
Lululun Precious White Brightening Face Mask 32 Sheets
$32.00
This gentle cleansing oil from Kumano Yushi Pharmaact will completely remove even the toughest of makeup, grime, or dirt from your skin without drying it out. The addition of squalane soothes dry and sensitive skin, eliminates rough patches, stimulates skin cell growth, and helps smooth out fine lines and wrinkles. 
Kumano Yushi Pharmaact Additive Free Cleansing Oil 500ml
$21.79
Squalane Makeup Products
Who says skincare ingredients shouldn't be included in makeup products too? Koh Gen Do strongly believes that makeup should not only help you feel more confident and beautiful, but also contain ingredients that will benefit your skin as well. 
This foundation is a medium-coverage foundation that will help make your skin look clear and smooth, and even hydrate it in the process. In fact, about 80% of all of the components found in this foundation are skin hydrating ingredients, and of course squalane is included in that list! 
Koh Gen Do Maifanshi Moisture Foundation 20g
$59.00
The Aqua foundation from Koh Gen Do has gained a quite popular reputation not only in Japan, but even in the US and other Asian countries. It makes your skin appear bright and naturally flawless, without leaving a cakey finish. It is also full of moisture-rich ingredients to prevent your skin from drying out. The olive-based squalane formulated in this foundation is especially helpful for keeping your skin adequately moisturized. 
Koh Gen Do Maifanshi Aqua Foundation Liquid Foundation 30ml SPF25 PA++
$59.00
If you're looking for something to effectively cover up any spots on your face but also keep it moisturized, then you must try the moisture concealer from Koh Gen Do. This high coverage 3-color spot-concealer works perfectly in a pinch to cover up any undesirable blemishes without drying out your skin, thanks to the added squalane of course.  
Koh Gen Do Maifanshi Moisture Concealer 4g
$56.00
Squalane Hair Care Products
This shampoo from Koh Gen Do works to moisturize both your scalp and hair at the same time. Due to the addition of ingredients of squalane and jojoba oil, this shampoo has the ability to moisturize your hair even without the help of a hair conditioner or treatment! 
Koh Gen Do Scalp Aging Repair Japanese Shampoo 200ml
$43.00
If you are looking for a shampoo or hair care product to help restore damaged hair, then look no further. This silicon-free shampoo from Lux Luminique moisturizes, smoothens, and softens overly damaged hair. The squalane included in this shampoo also helps to prevent hair breakage. 
Lux Luminique Damage Repair Non-Silicone Shampoo 450g
$15.95
While hair oils are marketed to keep your hair moisturized and healthy, some of them may leave your hair feeling greasy. If you're looking for an effective hair oil for dry hair, then check out the Enriched Day Essence Hair Oil from Milbon Plarmia. 
This hair oil will of course leave your hair feeling thoroughly moisturized, but it also promotes anti-frizz and sun damage protection. The added sugarcane squalane helps this hair oil to leave your hair feeling soft and glossy so that you won't have to worry about dry hair anymore. 
Milbon Plarmia Enriched Day Essence Hair Oil for Dry Hair 30ml
$28.00
Squalene Supplements
For those who are looking to gain benefits from squalene in its most pure form, check out the Orihiro Deep Sea Shark Extract Squalene Supplement. This edible supplement uses squalene that has been extracted from shark liver oil and is suitable for older-aged folks who wish to re-vitalize themselves. Taking squalene daily not only improves the health of your skin, but also immune and cardiovascular health.
Orihiro Deep Sea Shark Extract Squalene Supplement 360 Capsules
$25.99