10 Best Japanese Skincare Serums and Their Benefits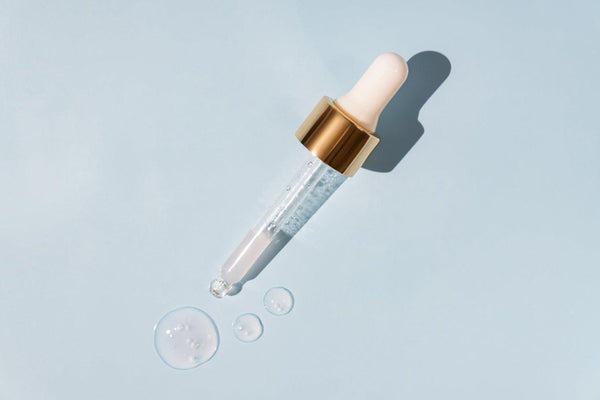 Jump to:
When it comes to J-beauty products you can find a wide variety of Japanese skincare serums, each with its unique benefits. This article will explore the various types of Japanese skincare serums and their benefits to help you find the best one for your skin type and needs. With this information, you can make an informed decision about which serum is right for you!
Find the product that best suits your needs down below.
Affordable Anti-Aging Serum With Collagen
This anti-aging serum from the giant Japanese beauty brand Shiseido is packed with beauty-boosting ingredients including iris root, cornflower, watercress, glycerin, and collagen to make your skin firm, plump and glossy.
Applied at night time after cleansing and toning, the serum gets to work whilst you sleep to provide your skin with plenty of hydration benefits and it helps to increase firmness in areas that tend to lose skin elasticity due to aging, such as the eyes and cheeks. 
It also has a pleasant floral fragrance and a non-sticky texture that is quickly absorbed into the skin. Our customers also rate this serum five stars as a very good product for mature skin.
Shiseido Elixir Superieur Design Time Serum 40ml
$52.00
Great For Brightening Dull Skin And Improving Skin Tone
This product from the beauty brand Fracora is a concentrated placenta extract beauty serum that helps to brighten and revitalize dull skin. It does contain animal placenta so if you are a vegan this product is not for you. Placenta is rich in nutrients and is believed to have many skin benefits, including antioxidants to reduce inflammation and prevent signs of aging such as reduced elasticity and skin discoloration. Japanese Taste customers have also seen positive results from using this product such as smoother skin and more even skin tone.
Fracora White'st Pure Placenta Extract Beauty Serum 30ml
$36.00
All-Round Serum For Clearer, Healthier Skin
The Takami Skin Peel is a beauty serum produced by the dermatologic clinic Takami of Tokyo. Takami was first established in 1999 as a medical aesthetics beauty clinic in Omotesando by Doctor H. Takami, before developing into a successful skincare brand which was acquired by L'Oréal in 2021.
This serum is a top-ranking product on Cosme, Japan's biggest beauty site and community, and is applied to the skin after washing your face, but before toning. This product targets the skin's metabolism, helping to improve its appearance by reducing fine lines and wrinkles, lifting pores, and reducing blackheads, and it has a moisturizing effect.
Despite its name, there is no actual peeling of the skin involved, instead, the serum works deep into the skin's cell layers leading to clearer, and healthier skin overall.
Takami Skin Peel Beauty Serum 30ml
$69.00
For Firmer, More Resilient Skin
Astalift Essence Destiny serum helps to make the skin's collagen structure thicker and stronger to make skin firmer, lifted, and more youthful. Its formula includes the following beauty-boosting ingredients: Nano-Astaxanthin, Nano-Lycopene, and Nano-Resveratrol EX, which is a proprietary technology from Astalift.
Astaxanthin is great for the skin because it contains many antioxidants that fight against free radicals and skin damage from the environment. It also has anti-inflammatory properties and protects against hyperpigmentation. 
Lycopene is a nutrient found in tomatoes and studies have found that it defends against skin aging and boosts levels of collagen, whilst Astalift's Nano Resveratrol EX" has been developed to prevent the degradation of mesh collagen and keep the skin moisturized and elastic.
Astalift Essence Destiny Serum 30ml
$64.00
Concentrated Wrinkle Repair Serum
Designed for use in the morning and at night, Kose Infinity Intensive Wrinkle Serum is a concentrated wrinkle repair serum that helps to firm up loose skin and is great value for money. Kose's Infinity series of skincare products focus on tackling the growth stage of wrinkles in which each wrinkle becomes thicker and longer.
This rich Japanese wrinkle serum is formulated with wrinkle niacin, which works to tackle wrinkles forming in the skin's dermis and epidermis layers. This serum also contains ingredients such as red wine yeast extract to boost collagen production and AZ-Astaxanthin to increase skin elasticity & firmness.
Kose Infinity Intensive Wrinkle Serum 40g
$134.00
Premium Serum For Brighter, More Translucent Skin
This beauty serum from Shiseido is formulated with anti-melano agents that penetrate deep into the skin, controlling the excess of melanin production and targeting dark spots. The popular product has been the number one best-seller in sales for brightening beauty serums in Japan for 17 consecutive years!
It focuses on the root causes of pigmented spot formation and suppresses melanin production to help make skin appear clearer, rejuvenated, and more translucent.
The formula contains skin-brightening ingredients exclusive to Shiseido, as well as white lily, extract to enhance the effect of the whitening components whilst retaining moisture and keeping skin plumped.
Shiseido Haku Melanofocus Z Brightening Beauty Serum 45g
$116.00
Best For Reducing Spots And Brightening Complexion
The concept behind Kose's Sekkeisei range of luxury skincare products is to create bright, dull-free skin that shines from the inside using the power of Asian herb extracts. This premium range of products provides you with intensive moisturizing and brightening care. 
The plant-based ingredients contained within the formula of this serum include sasa veitchii, coix seed, mugwort, and licorice, chosen for their ability to deeply penetrate your skin and provide moisturization and spot improvement.
Sasa veitchii is a species of bamboo grass that contains moisturizing and wound-healing effects – in fact, you can also use this serum to help reduce redness from sunburn. Licorice also contains anti-inflammatory properties and provides a hydrating effect.
Kose Sekkisei Medicated Recovery Essence Excellent Spot Treatment Skin Brightening Serum 50ml
Night Serum For Firming And Hydrating Complexion
This serum by Shiseido is designed for use at night time and works to hydrate and firm problem areas of dry skin such as around the eyes and mouth. The serum's formula contains active pure retinol to boost the production of hyaluronic acid, making skin feel hydrated and softer. 
The serum also features other hydrating components including amino acid complex and turmeric extract, which help keep skin smooth and firm. The Shiseido Revital Wrinkle Lift AA Serum also helps to prevent skin damage from harmful UV exposure and reduces fine lines and wrinkles.
Shiseido Revital Wrinkle Lift AA Serum 15g
$99.90
A Luxurious Serum Designed For Daily Use
This premium-priced beauty serum by luxury cosmetics brand Clé de Peau is one of their flagship products, featuring exclusive 'Skin Illuminator' ingredients that protect skin from dryness and other environmental damage to promote more youthful-looking skin. The serum also has a silky texture and an opulent aroma of rare orchids and natural roses.
Applied twice a day, the serum is absorbed easily onto the skin and with regular use will lead to your skin feeling plumper and more supple. The luxurious ingredients within this serum include a blend of seaweed-based extracts called Kelplex which helps to promote the production of epidermal cells, leading to a more radiant complexion. The blend of red, yellow, and green kelp is renowned for its light-absorbing properties which aid in activating your skin's regenerative powers.
Shiseido Clé de Peau Beauté Le Sérum Beauty Essence 50ml
$275.00
Great Daily-Use Serum For Dry Skin
If you are looking for an anti-wrinkle serum that is effective on dry skin, then this product by the Japanese skincare brand Matsuyama is perfect for you. Their Hadauru range of products uses natural ingredients derived from soybeans to moisturize and repair your skin's natural barrier, in addition to five hyaluronic acids, ceramide, and other super-moisturizing ingredients to keep your skin plump and hydrated.
This serum also helps to fight against early signs of aging and fine lines and is great value for money, making it ideal for daily use. It is also free from skin irritants such as alcohol, parabens, fragrance, and mineral oil.
Matsuyama Hadauru Anti-Wrinkle Moisturizing Serum 30ml
$28.99