Japanese BB Cream vs CC Cream – A Beginner's Guide To The Best Products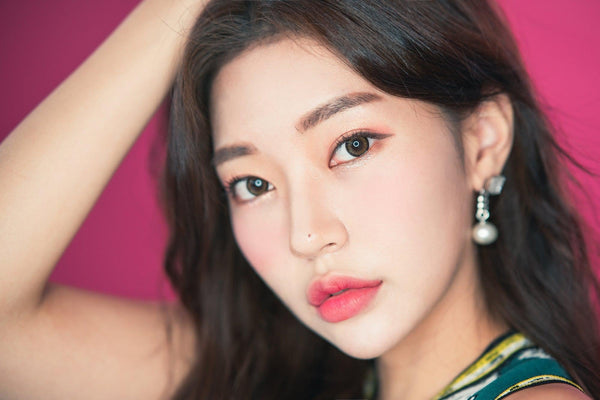 Jump to:
If you're confused about the difference between Japanese BB cream and CC cream, then you've come to the right place! In this beginner's guide, we break down the key benefits of both products to help you choose the perfect cream for your skin needs.
In this article we'll also explore the best Japanese BB creams and CC creams available to order online, highlighting their unique features. Whether you're a J-beauty novice or expert, read on to discover the best Japanese BB and CC creams!
What Is BB Cream And What Are Its Benefits?
BB cream, short for "blemish balm" or "beauty balm," is a versatile cosmetic product that combines skincare and makeup. It is designed to provide multiple benefits within one product, functioning as a moisturizer, primer, sunscreen, and foundation. BB creams offer light to medium coverage, helping to even out the skin tone and concealing minor imperfections. 
BB cream is ideal for everyday use and is perfect for consumers who are looking to achieve a more natural look with lighter coverage, without the heaviness that traditional foundation provides. They are a good choice for daytime use, particularly outdoor activities and during the summer, as many BB creams also offer sun protection.
What Is CC Cream And What Are Its Benefits?
CC cream stands for "color-correcting" cream. Like BB cream, it combines skincare benefits with makeup, but its primary focus is on color correction. CC creams are formulated to address issues like redness and uneven skin tone. They typically provide more coverage than BB creams, and they contain light-diffusing particles that can create a more flawless complexion.
CC cream is best suited for individuals with skin concerns such as redness or uneven skin tone. If you have blemishes or areas of hyperpigmentation that you want to conceal, CC cream's color-correcting properties can be beneficial. 
What's The Difference Between BB Cream And CC Cream?
The main difference between BB cream and CC cream lies in their primary functions. BB cream is more focused on providing a range of benefits in one product, including hydration, sun protection, and light coverage. On the other hand, CC cream is specifically formulated for color correction and offers more coverage than most BB creams. 
What is UV Cut?
UV cut is a term commonly used in Asian beauty products, including BB and CC creams, to indicate that the product provides sun protection. 
How To Apply BB & CC Cream
BB and CC creams should always be applied to a clean and moisturized face. You can use your fingertips, a makeup sponge, or a brush to apply a small amount of product to your face, focusing on areas that need coverage or color correction. Blend the cream evenly over your skin and build up the coverage as needed. 
BB Cream & CC Cream Vs Other Cosmetics
BB and CC creams are often compared to tinted moisturizers because all three products offer a combination of skincare and makeup properties. However, BB creams usually provide more coverage than tinted moisturizers and offer added benefits such as SPF. CC creams, as mentioned earlier, focus on color correction and typically offer more coverage than both BB creams and tinted moisturizers. 
BB and CC creams generally provide lighter coverage than traditional foundations and have a more lightweight, dewy finish, which gives a more natural look. They often contain skincare benefits not typically found in traditional foundations. 
Compared to concealers, BB and CC creams may not be enough for covering more significant blemishes or dark circles. Concealers are specifically designed for spot-concealing, providing higher coverage for specific areas that need extra attention. 
Best Japanese BB Creams
The multipurpose Tabibijin Mineral BB Cream has seven functions in one, working as a serum, beauty cream, sunscreen, base cream, concealer, foundation, and brightener.
The cream is packed full of beauty-boosting ingredients like pearl extract and includes ancient Japanese & Chinese plant extracts such as aloe, burdock, and wakan herb to encourage skin turnover that leads to healthier and younger-looking skin.
This BB cream works effectively to cover up pores, wrinkles, and blemishes and helps to provide skin with a translucent finish. It also contains moisturizing ingredients such as collagen, hyaluronan, and placenta extract to protect against dry skin.
Azuma Tabibijin Mineral BB Cream Moist SPF35 40g
$24.99
Shiseido Integrate Gracy Essence Base BB is a multi-purpose BB cream suitable for all skin types for women who wish to conceal wrinkles, pores, and dull skin without wearing a heavy foundation.
This cream helps to improve your complexion and brighten skin by working as a moisturization cream, sunscreen (SPF33/PA++), makeup base, foundation, and concealer.
Available in two colors, light beige and medium beige to suit a range of skin tones, this BB cream provides effective results with minimal application, saving you time on your daily makeup routine. 
Shiseido Integrate Gracy Essence Base BB Cream 40g
$14.00
Canmake Perfect Serum BB Cream is a highly moisturizing and plumping serum-inspired BB cream that works as a makeup foundation, concealer, UV protection, makeup primer, serum, emulsion, and face pack.
This BB cream contains a blend of 21 different beauty-boosting ingredients such as arbutin, collagen, and hyaluronic acid to enhance your complexion. It's long-lasting and resistant to sweat, sebum, and rubbing, so you won't need to reapply it throughout the day. 
The Canmake BB cream also has a quick-drying, non-greasy formula, providing a natural finish that won't feel caked on. This product is available in two different shades – natural and light. You can find the light version here.
Canmake Perfect Serum BB Cream No.02 Natural SPF50+ PA+++ 30g
$14.99
Best suited for dry skin, Sana Keana Pate Shokunin Mineral BB Cream is available in different shades and is designed to give you flawless-looking skin with a single application. 
This Japanese BB cream lasts all day long and removes the need to apply concealer thanks to its excellent coverage. This Moist version is intended for consumers with dry skin but there are several other versions available depending on your skin type to purchase including a natural matte BB cream suitable for oily skin.
Sana Keana Pate Shokunin Mineral BB Cream Enrich Moist 30g
$14.99
This premium waterproof and hydrating BB cream and foundation from Dr.Ci:Labo has seven functions in one; beauty serum, cream, sunscreen, makeup base, concealer, foundation, and pore coverage. It is designed to create an invisible veil with smooth coverage while helping to deliver antioxidant effects to your skin.
Packed with 85% beauty-boosting ingredients, BB Cream Enrich Lift covers pores and spots and helps to keep your skin firm, smooth, and moisturized. It can also improve skin tone whilst protecting it from the sun's harmful ultraviolet rays and includes strong protection of SPF 50+ PA++++.

Dr.Ci:Labo BB Cream Enrich Lift 30g
$45.00
Shiseido Anessa Perfect UV Sunscreen BB Foundation is a four-in-one sun care product designed to function as a sunscreen, makeup foundation, BB cream, and foundation.
Available in two different shades, Bright Ocher and Neutral Ocher, the BB cream provides excellent coverage for pores with a natural-looking finish and contains Shiseido's famous 'Aqua Booster Technology', which strengthens UV protection upon contact with water and sweat.
This BB cream and sunscreen is waterproof and can maintain its functionality for up to 40 minutes of continuous water soaking but can still be easily removed with makeup remover. It also has a refreshing citrusy aroma and is allergy tested.
Shiseido Anessa Perfect UV Sunscreen BB Foundation SPF50+ PA++++ 25ml
$29.99
Best Japanese CC Creams
This luxurious rose and white wine-scented CC cream from Shiseido's premium Clé De Peau range conceals skin imperfections immediately, providing coverage of wrinkles, pores, and color spotting while simultaneously hydrating the skin. This product is recommended as one of the best CC creams for mature skin.
Included within the formula is the exclusive ingredient Skin Illuminator, which defends your skin from various environmental risks such as dryness, to give you more radiant and younger-looking skin. The CC cream's long-lasting control function also effectively prevents against shiny skin and provides protection against UV rays and fine particles such as dust and pollen.
Shiseido Clé De Peau Beauté Correcting Cream Veil 40g
$89.00
Transino Medicated Whitening CC Cream is a multi-functional Japanese CC cream with seven benefits in one product. Designed to cater to all your skincare and makeup needs, it brightens, moisturizes, and serves as a sunscreen, makeup base, toner, pore concealer, and color corrector.
The cream's key ingredient, tranexamic acid, works by effectively suppressing melanin production, preventing spots and freckles, leaving your skin spotless and radiant. Unlike other products that can leave your skin feeling greasy, this CC cream maintains the skin's moisture balance, resulting in a clearer, brighter complexion.
Its waterproof formula ensures long-lasting wear, staying put even in sweaty or watery conditions. This CC cream also offers a high level of UV protection, SPF50+ PA++++, shielding skin from harmful rays. As a hypoallergenic, fragrance-free, and allergy-tested product, it is gentle on all skin types.
Transino Medicated Tone Up CC Cream Beige SPF50+ 30g
$34.00
This multi-functional CC cream works to brighten and hydrate skin and can be used on your whole body. In addition to color correction, you can also use this product as a body lotion or makeup base. 
With its refreshing grapefruit fragrance, this CC cream has a non-greasy texture and contains two kinds of collagen and three hyaluronic acids to keep your skin moisturized and hydrated.
Marna White Conc Skin Brightening CC Cream 200g
$18.99
Shiseido Senka Suppin Asayuki is a CC cream, beauty serum, and sun care product in one. Designed to save you time on your morning skincare routine, this product is ideally suited for consumers with concerns about skin dryness, pores, and pigmentation. The cream itself is a light pink color to help brighten and improve skin tone.
This product includes the highest level of sun protection in Japanese cosmetic products with SPF50+/PA++++. It also contains moisturizing ingredients within its formula to keep your skin hydrated such as two types of hyaluronic acid, silk essence, and honey.
Shiseido Senka Suppin CC Cream & UV Protection Brightening Serum SPF50+ PA++++ 40g
$19.99
Shiseido Elixir Reflet Balancing Oshiroi Milk C is an emulsion cream designed for daily use that includes setting powder effects to hide pores and balance skin tone. It promotes a well-balanced complexion whilst concealing pores and provides moisturizing effects to the skin. 
Its latest formulation includes a sheer foundation to cover dull and uneven skin tone, in addition to mattifying and concealing pores. This cream also has a floral scent and contains a high level of UV protection (SPF50+ / PA++++) to prevent aging and skin dryness.
Shiseido Elixir Reflet Balancing Oshiroi Milk C SPF 50+ PA++++ 35g
$28.00
Want to discover more J-beauty secrets and products? Check out this article on the best Japanese beauty brands and a guide to the four step Japanese skincare routine.