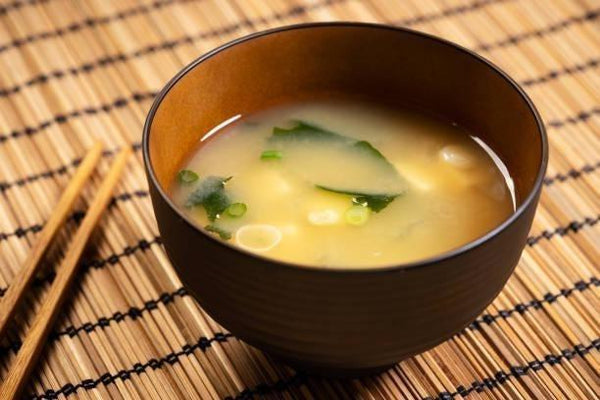 This is the third installment of our miso soup recipe series. We're going to introduce a miso soup recipe using a very special type of miso paste known as mixed miso. 
While many people are familiar with white miso and red miso, mixed miso may not be so well known outside of Japan. Mixed miso, or awase miso (合わせ味噌) is made by mixing different grains such as soybeans and barley that have gone through the miso fermentation process and turning them into a paste. Each variation of mixed miso has its own unique flavor profile. 
In order to allow the flavor of the miso to shine in this recipe, we are using very simple and standard miso soup ingredients. Ingredients such as tofu, wakame seaweed, and daikon radish do not have very strong flavors on their own, but they soak up the flavor of whatever they are being added to. They are classic ingredients used in miso soup, and they pair perfectly with mixed miso. 
Mixed miso is already very balanced on its own. It is not too salty and contains plenty of umami flavor from the combination of different miso used. Though the ingredients we used are simple, they make this miso soup a perfect choice for anytime of the day to pair with your favorite dishes or even eat simply with rice. We hope that you will enjoy our mixed miso soup recipe. 
Overview
Prep time: 10 mins
Cook time: 10 mins
Total time: 20 mins
Total servings: 4
Difficulty: Easy
Ingredients
5 cm Daikon (Japanese Radish)
1 Package of Tofu, drained
1 Tbsp Wakame (Dried Seaweed)
1 Packet of Powdered Dashi (about 8g)
2 Tbsp Mixed Miso
500 ml Water
Expert's Tip
This mixed miso paste from Tsurumiso Jyozo is made from a mixture of soybeans, barley, rice, and bittern salt. It is a unique and flavorful miso blend that is free of additives or GMOs. It's delicious and robust flavor pairs perfectly with tofu, vegetables, and seaweed in miso soup. Its unique flavor will make you want to consume delicious miso soup everyday!
Instructions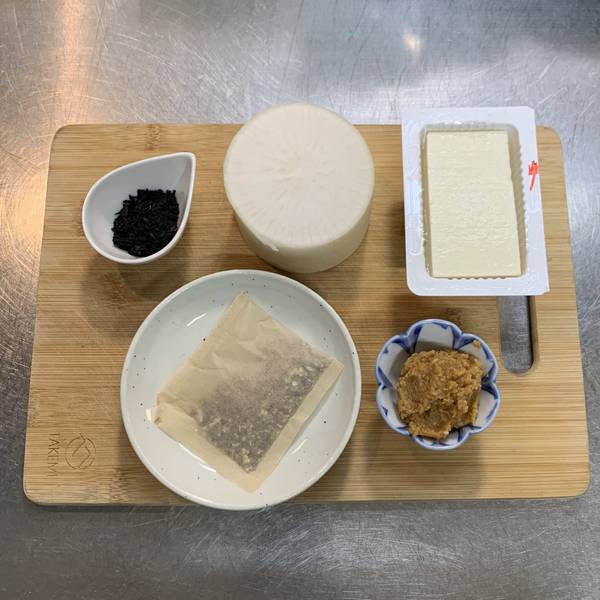 1) Gathering the Ingredients
Gather the ingredients together.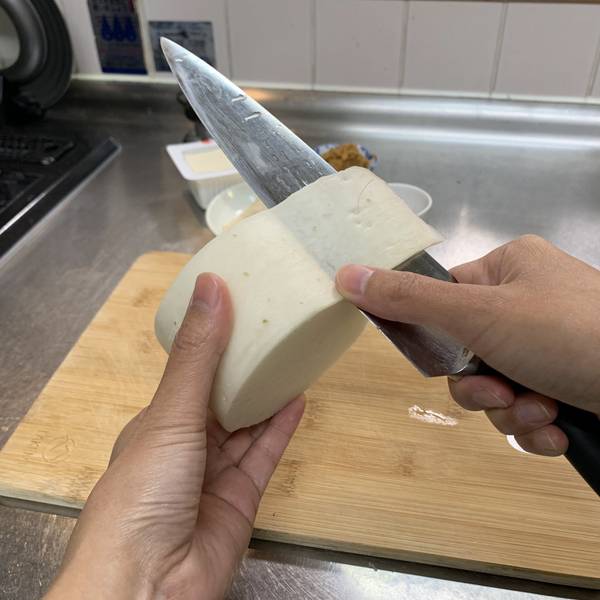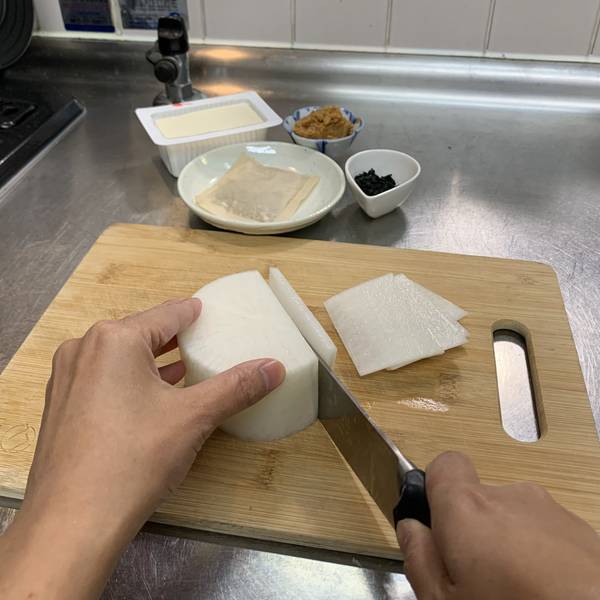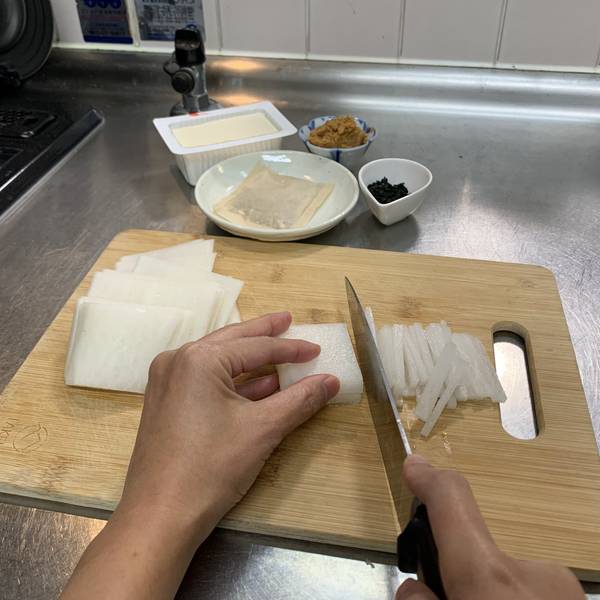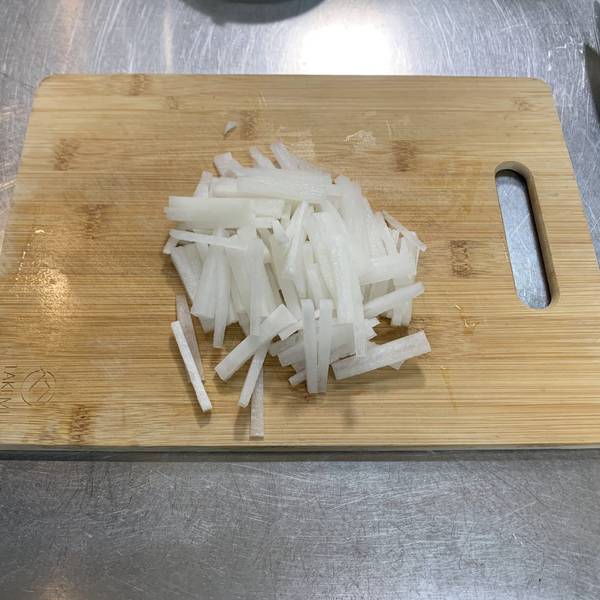 2) Preparing the Daikon
Peel the skin of the daikon and cut it into matchstick pieces.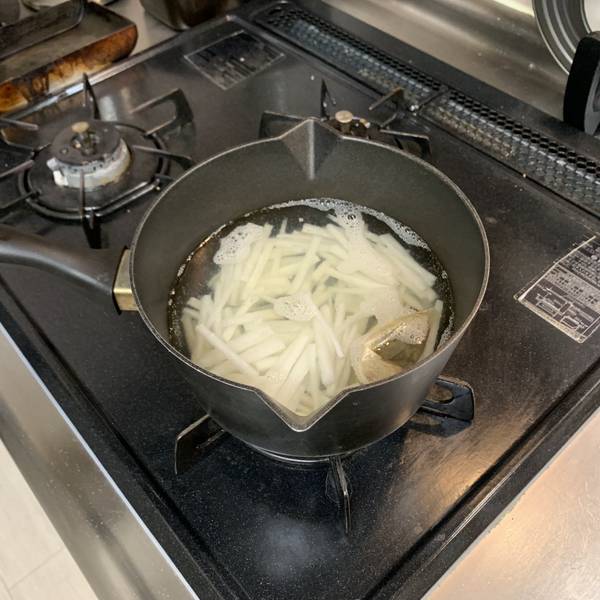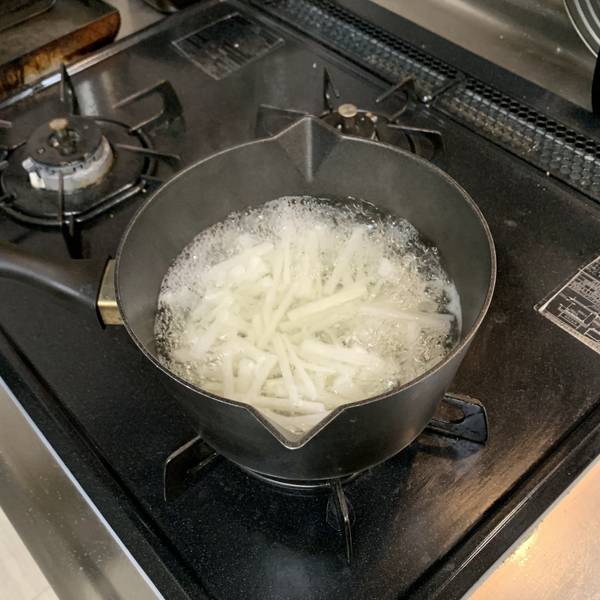 3) Making the Dashi
Add the water into the pot along with the daikon and dashi packet and warm up the water just until boiling. Take the dashi packet out just before the water begins to boil. Continue cooking the daikon at a gentle simmer until it is cooked through.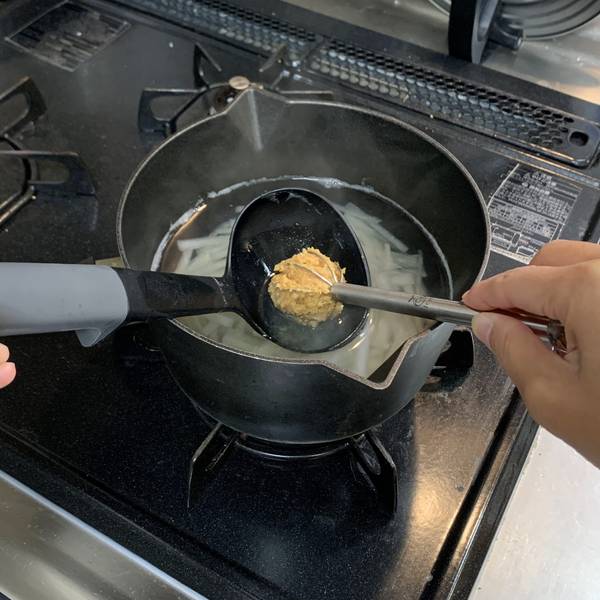 4) Adding the Miso Paste
Once the daikon is cooked to your liking, dissolve the miso paste into the broth. Be sure that there are no lumps.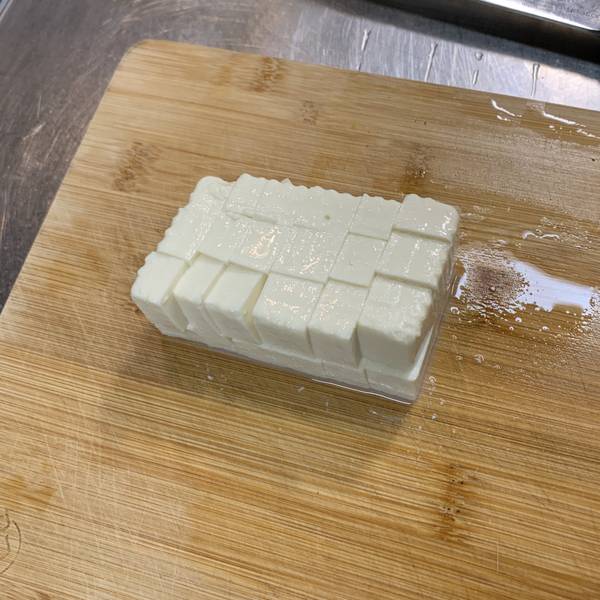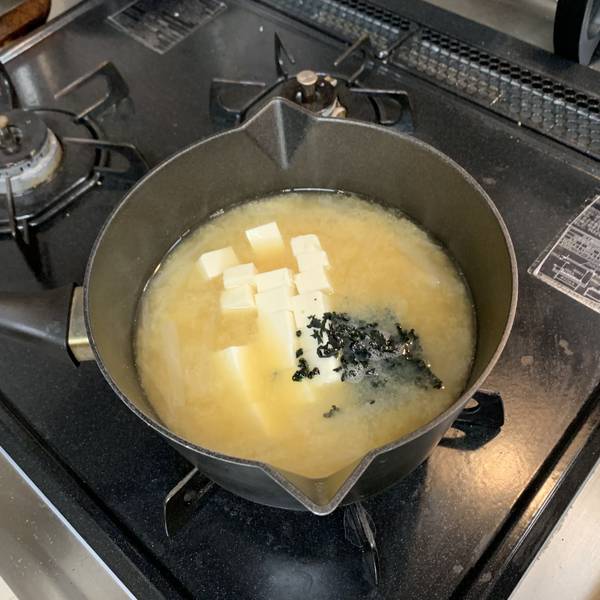 5) Adding the Tofu and Wakame
Cut up the tofu into cubes and then add it into the miso soup. Add in the dried wakame as well.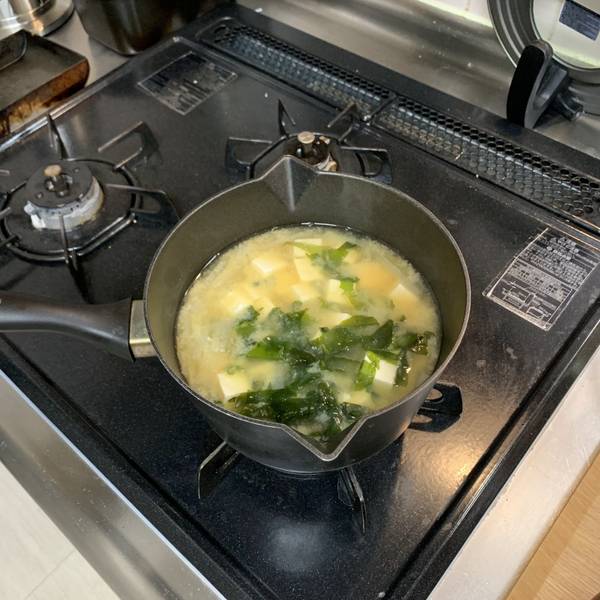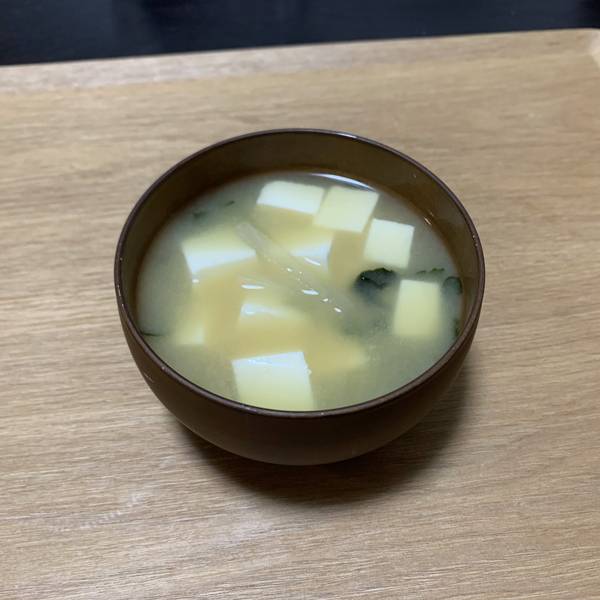 6) Finishing & Serving the Miso Soup
Just wait for the wakame seaweed to hydrate in the soup and it's done! Feel free to garnish with chopped green onions or serve as is.