The 10 Best Japanese Nail Clippers and Why You Need Them in Your Life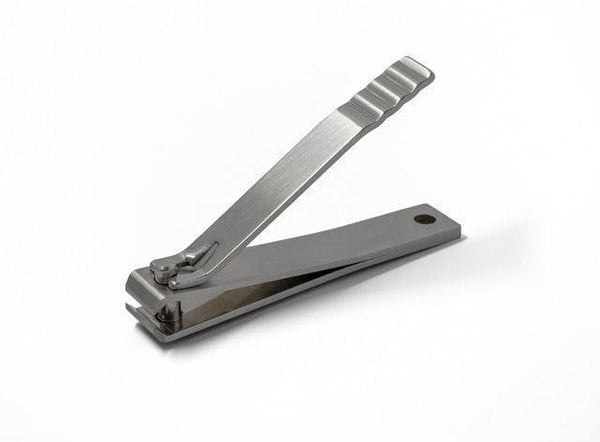 Jump to:
Why Should I Buy Japanese Nail Clippers?
Japanese nail clippers are generally much higher quality products than the cheap ones you'll usually find sold in drugstores outside of Japan. They have very sharp blades that are effective whilst still being safe and easy to use, and many of them include nail catchers to stop the clippings from making a mess.
Many of the best-selling Japanese nail clippers from the most well-known brands are made by highly skilled craftsmen, using the same techniques used to forge Japanese knives and samurai swords that have been mastered over many decades. They are mostly made from stainless steel, which is long-lasting, easy to clean, and resistant to rust.
The highest-quality Japanese nail clippers may be a bit of an investment, but one product will last you a lifetime, with many professional nail technicians and beauticians around the world choosing to use Japanese nail clippers over other products.
The attention to detail that goes into making a pair of Japanese nail clippers is unmatched, from the curve of the blade to the handle and durability, every possible feature is carefully thought through and designed.
How to Choose the Right Japanese Nail Clippers for You
Before deciding which nail clippers to purchase, there are a few things to consider. For example, will you be using them just on your fingernails or toenails too? If the answer is both, then you may want to look for nail clippers which are more durable so they can cut through thicker nails more easily.
Another factor to consider is whether you prefer a nail clipper with a straight or curved edge. A straight edged clipper will give your nail more of a square finish, whilst a curved edge will make the nail more rounded. Japanese nail clippers also come in different sizes which is worth bearing in mind if you have small or large hands.
Some Japanese nail clippers also come with extra features such as nail files or catchers for clippings so keep an eye out for these too if it's something you'd like included!
The Best Japanese Nail Clippers Available to Buy Online
From new babies to adults, keep you and your family's nails easily trimmed with these recommended Japanese nail clippers including:
Best High-Quality Nail Clippers
Best Nail Clippers for Newborn Babies
Best Designed Nail Clippers
Best Japanese Nail Clippers for Gifting

Most Sleek Japanese Nail Clippers

Best Value for Money Nail Clippers
Best Consumer Rated Japanese Nail Clippers
Best Straight Blade Nail Clippers

Best Toenail Clippers

Most Affordable Japanese Nail Clippers
Best High-Quality Nail Clippers
This premium handcrafted Japanese nail clipper from Suwada's Classic series is made of the same high-carbon stainless steel used to create custom-made knives.
The nail nipper is strong, rustproof, and easy to care for. The blades are gently curved to fit the shape of nails and their edges and can cut even thick nails, ingrown nails, and deformed nails.
With a beautiful hairline brushed finish, this Classic model is scratch resistant and any marks on the surface are inconspicuous. The cutting edges are so smooth, there is no need to file down the nails afterwards.
All Suwada nail nippers are fully handcrafted one by one, from forging to finishing processes, by expert craftspeople in Japan. Using techniques and experience accumulated over many years, their blades are gently curved to fit the shape of nails.
Suwada nail nippers are favoured not only by household users but also by professionals at nail salons and medical clinics around the world.
Suwada Nail Nipper Classic Handcrafted Nail Clipper
$106.00
Best Nail Clippers For Newborn Babies
Pigeon safety nail scissors are Japan-made nail clippers especially designed for trimming a newborn's delicate nails. As a new parent, one of the most terrifying tasks is trying to cut your baby's nails without hurting them, a job that's made a lot easier with this product.
The scissors feature small and thin blades, with rounded tips to protect the baby's skin, and the blades are made from rust-resistant stainless steel for longer durability. Consumers love this product because of how easy and efficient it is to use, without the worry of hurting your baby.
Pigeon Newborn Safety Nail Scissors Clippers 0+ Months
$12.00
Best Designed Nail Clippers
The KAI Nail Clipper 005 is a durable and precise Japanese nail clipper made of stainless steel. In Japan they are one of the most popular brands of nail clippers and there is a catch on the bottom of the clipper so that cut nails do not scatter.
You can also polish your nails with a side of the clipper. The careful craftsmanship and attention to detail of these nail clippers appeals to both design enthusiasts and consumers who appreciate excellent quality and high functionality.
Kai products offer high-quality beauty care products for daily body care. Founded in Seki in 1908, the company has more than 100 years of history developing and selling cutlery and related products with excellent sharpness and function.
Their concepts of quality and perfection is based on the centuries-old tradition and culture of the Japanese Samurai sword smith.
KAI Nail Clipper Type 005
$19.00
Best Japanese Nail Clippers For Gifting
The Kiya Nail Clipper Gold is crafted in Japan using traditional smithing and a special luxurious gold-plated finish, and comes beautifully presented in its own gift box, making it the ideal present.
This Japanese nail clipper features a detachable sheath to collect any clippings and keep the bathroom spotless.
Established in 1792 as a cutlery shop, Kiya has accumulated a vast experience in smithing techniques. They are known around the world for their high-quality Japanese kitchen knives, but they also manufacture other cutting tools such as nail clippers and scissors.

Kiya Nail Clipper Gold Small Size
$15.99
Most Sleek Japanese Nail Clippers
Another elegant product from Kiya are these black Nail Clippers featuring a sleek black steel finish. They also include a sheath to collect all of the clippings so that you won't have to worry about cleaning up a mess afterwards. 
They feature the same high quality craftsmanship as other Kiya products, so they are ideal for someone who is looking for a stylish pair of nail clippers. 
The size of this product is on the smaller side of nail clippers, so they are perfect for those with smaller hands or smaller fingernails.
Kiya Nail Clipper Black Steel Medium Size
$19.99
Best Value For Money Nail Clippers
Made by Japanese leading blade razor brand Feather, these nail clippers are worth considering if you are looking for a high-quality clipper. The slightly offset blades mean it can cut your nails without causing any damage to them.
High in sharpness and durability, this clipper makes your nail cutting easy and efficient, with a built-in double cut file which allows you to give your nails a precise finish. A heavy-duty rivet effectively controls blades and gives a precise cut without exerting too much force on the lever.
Feather Japan Medium Sized Nail Clipper FG-M
$15.00
Best Consumer Rated Japanese Nail Clippers
The Green Bell Takuminowaza Nail Clipper G-1205 is designed and handmade in Japan to achieve extra durability, precision, and ease of use.
This popular Japanese nail clipper has a curved edge and a blade made of stainless steel which has been sharpened twice at a high temperature. It also features a wide size nail file to file nails more easily, and an ergonomic handle for easier holding and pressing.
Consumers love these nail clippers because of the clean and easy cut they provide, unlike other nail clippers which can be dull. They are highly recommended for professionals who need closely trimmed nails such as guitarists.
Green Bell is a Japanese company specializing in manufacturing a wide range of nail care products such as nail clippers, nippers, nail files, and cuticle care products.
Green Bell Takuminowaza High Quality Nail Clipper G-1205
$19.99
Best Straight Blade Nail Clippers
Another high-quality product from Green Bell, this Japanese nail clipper features a straight blade which has less resistance compared to curved blade clippers. The Takuminowaza Nail Clipper G-1030 is designed and handmade in Japan to achieve extra durability, precision and ease of use.
This nail clipper has a stylish design and ergonomic handle, making it easier to hold and press. Consumers love this product because they are easy to handle and they cut cleanly and neatly, without leaving jagged pieces of nail behind.
Green Bell Takuminowaza Nail Clipper Straight Blade Large G-1030
$19.99
Best Toenail Clippers
These Green Bell Takuminowaza Handmade Clippers were specifically designed for cutting toenails. Toenails, which are thicker than fingernails, are sometimes difficult to cut using normal nail cutters. With that knowledge in mind, these toenail cutters were designed more durably to cut tough nails. 
This blade has been designed with a diagonal curve on one side of its edge in order to have an acute angle so that the clippers can cut any kind of toenails, including ingrown or deformed toenails. Of course, these nail clippers can also be used as fingernail clippers if desired. 
Another mentionable note about this product is that it is made of stainless steel as opposed to carbon steel, so there is no need to worry about these toenail clippers rusting. 
Green Bell Takuminowaza Handmade Toenail Clipper G-1015
$19.99
Most Affordable Japanese Nail Clippers
These nail clippers from Muji are very affordable and come in two sizes – small and large. The Muji clippers are a solid choice if you're looking for more of a budget, no-frills option when it comes to nail clippers and are very easy to use.
The Muji clippers are compact in size and come with a nail file strip and removable nail catcher to stop any clippings from falling on the floor. These clippers give a clean cut without the need for too much leverage, and they can be used on fingernails and toenails without any difficulty.
Muji Steel Nail Clipper Small Size
$12.95