13 Of The Best Japanese Brightening Creams & Gels For A Luminous Complexion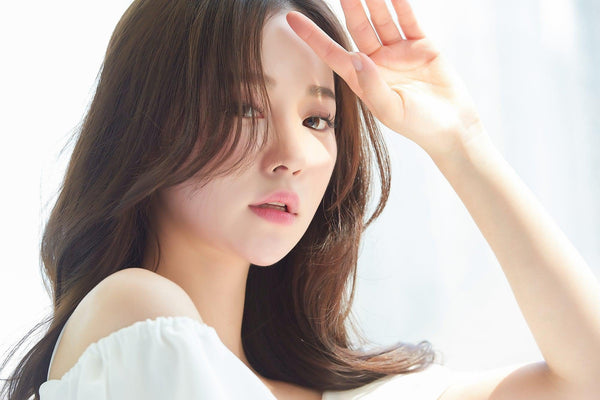 Jump to:
Japanese brightening creams and gels are known for their ability to help eliminate dark spots and freckles to achieve a flawless, radiant complexion. In this article, we'll recommend the best Japanese brightening creams and gels that you can order online directly from Japan.
Whether you're on a journey to tackle hyperpigmentation, fade dark spots, or simply enhance your skin's natural luminosity, there is a brightening cream ideally suited to your needs! 
Best Water-Based Brightening Cream
Kosé Sekkisei Medicated Whitening Cream features plant-based extracts such as coix seed, angelica, and melothria which help clear the appearance of unwanted blemishes and spots from the skin. This water-based cream also features Korean ginseng and cordyceps sinensis, which work together to leave the skin as hydrated as possible. 
The cream's formula suppresses melanin production to prevent age spots and freckles caused by sun exposure. It also aids in replenishing moisture levels in the skin, which in turn helps to brighten your complexion and bring out your natural glow.
Due to being a water-based cream, Kosé Sekkisei Medicated Whitening Cream glides across your skin easily and is absorbed quickly. It features a rich and refreshing texture that will leave your skin feeling hydrated and silky-smooth.
Kosé Sekkisei Whitening Cream 40g
Best Brightening Cream With Skin Soothing Effects
Shiseido Aqualabel Cream keeps your skin moisturized and prevents freckles and mottled skin, leading to brighter, more translucent skin. Featuring a light rose aroma, this cream contains tranexamic acid as an active ingredient for whitening your skin and soothing inflammation in addition to amino acids for moisturizing effects.
Shiseido Aqualabel Brightening White Care Cream 50g
Best Brightening Cream For Full Body Use
This multi-functional CC whitening cream works to brighten and hydrate skin and can be used on your whole body. In addition to color correction, you can also use this product as a body lotion or makeup base. 
With its refreshing grapefruit fragrance, this cream has a non-greasy texture and contains two kinds of collagen and three hyaluronic acids to keep your skin moisturized and hydrated.
Marna White Conc Skin Brightening CC Cream 200g
Best Luxury Brightening Gel Cream
This premium beauty cream focuses on preventing skin pigmentation and is ideally suited for consumers who are starting to have concerns about fine wrinkles and dull skin.
This gel-type cream has a light and smooth non-greasy texture, and a pleasant floral scent. 
It works to prevent melanin whilst hydrating skin and contains ingredients including Angelica keiskei leaf – known for its anti-inflammatory and anti-aging benefits, jujube fruit extract, and caffeine.
Shiseido White Lucent Brightening Gel Cream Skin Whitening Cream 50g
Most Affordable Brightening Cream
Hada Labo Shirojyun Skin Whitening Cream is formulated with beauty ingredients including tranexamic acid, hyaluronic acid, job's tears extract, vitamin C derivative, and vitamin E to brighten and moisturize your skin.
This cream also has anti-inflammatory properties in addition to its moisturizing and brightening effects, and its lightweight and smooth texture gives your complexion a fine-textured finish. 
Rohto Hada Labo Shirojyun Medicated Skin Whitening Cream 50g
Best Brightening Gel For Reducing Pores
This innovative Japanese gel-type moisturizer is ideal for consumers who wish to improve spots while keeping their skin hydrated. This product has six functions in one including lotion, emulsion, cream, serum, facial mask, and makeup base.
Within its formulation are a combination of arbutin and vitamin C derivatives to minimize melanin generation, along with 55 beauty components which are effective in retaining moisture and preventing rough skin.
Perfect One Whitening Gel (All in One Skin Whitening Moisturizer) 75g
Best Brightening Cream To Restore Natural Skin Barrier
This luxurious face cream is made from cherry blossom essence which helps to restore your natural skin barrier along with Vitamins A, E, and C. This product also features hyaluronic acid and collagen within the formulation to keep your skin firm and is ideally suited for consumers who are looking to brighten their complexion whilst highly moisturizing the skin.
Hirosophy is a Tokyo-based beauty brand that creates luxurious skincare products featuring expensive and natural ingredients blended with the latest technology in skincare. 
Hirosophy Sakura Vitamin C Face Whitening Cream 40g
Best Brightening Gel For Allergy-Prone Skin
Shiseido Senka White Beauty Gel is an allergy-tested Japanese beauty gel with five functions: beauty toner, emulsion, beauty serum, cream, and facial pack. Regular use of this product will lead to a more hydrated and brighter complexion.
The product includes m-tranexamic acid, an ingredient that inhibits melanin generation, helping your skin to remain free from spots and freckles. This product combines traditional Japanese natural skincare with the latest skincare science and contains naturally derived beauty essences such as rice bran, honey, and white cocoon to support your skin's beauty.
Shiseido Senka Gel All-in-One White Beauty Gel 100g
Best Brightening Cream For Nighttime Use
Transino Whitening Repair Cream EX keeps skin hydrated, resilient, and improves brightness by suppressing the generation of melanin. This Japanese brightening face cream is formulated with active ingredients that work at night to suppress the production of melanin, improving the overall skin tone and preventing dull skin, aging spots, freckles, and blemishes. This cream also contains rooibos extract which can also be used on sensitive skin. 
Transino is a Japanese anti-spot skincare brand that focuses on taking action against melasma, spots, and freckles.
Transino Whitening Repair Cream EX 35g
$38.00
Best Brightening Cream With Anti-Aging Effects
Meishoku Whitening Essence Cream is a refreshing, smooth textured cream formulated with active ingredients including medicated placenta and vitamin E to help combat both blemishes and signs of aging skin. The placenta permeates deep into the skin, restricting melanin production and preventing freckles and blemishes from forming.
Vitamin E is a powerful antioxidant and natural skin-conditioning ingredient with anti-aging, moisturizing, anti-inflammatory, and SPF properties. The cream also contains moisturizing ingredients such as collagen and coix seed extract, whilst mulberry extract works to promote a luminous complexion.
Meishoku Whitening Essence Cream 55g
$14.99
Best Vitamin C-Based Brightening Gel
Melano CC is a popular Japanese skincare brand under the Rohto Pharmaceutical group that has gained global recognition in recent years for its clever use of vitamin C in its skincare products.
Melano CC vitamin C-enriched products work wonderfully for treating spots on the face or skin caused by aging or sun damage as well as brightening the skin. Their products don't contain any harsh ingredients or chemicals that will cause damage to your skin.
The Melano CC Brightening Gel from this range of products is packed with vitamins C & E to control melanin production and prevent hyperpigmentation. This gel also has a moisturizing effect on the skin and contains anti-inflammatory components to help reduce inflammation caused by acne and rough or dry skin.
Rohto Melano CC Brightening Gel 100g
$16.95
Best Brightening Cream For Sensitive Skin
Moisture Mild White is Kose's high-quality skin care brand that protects your skin from the pigmentation that leads to spots whilst moisturizing skin at the same time. It contains Vitamin C as an effective whitening component that is absorbed deeply into skin cells.
This cream also contains a blend of moisturizing ingredients such as hyaluronic acid and collagen and is free from potential skin irritants such as fragrance, coloring, and alcohol.
Kose Moisture Mild White Cream 55g
Best Brightening Gel For Sun-Damaged Skin
Hada Labo Koi Gokujyun Perfect Gel is recommended for consumers whose skin has been exposed to the sun and may have damage caused by harmful UV rays. The gel provides a deep level of moisturization to the skin whilst curbing the production of melanin that causes freckles and blemishes. 
The gel is also formulated with the popular brightening ingredient tranexamic acid and vitamin C and E derivatives to help achieve a translucent complexion. It has a gel texture that is suitable for sensitive skin and is free of fragrance, alcohol, and colorants. 
Rohto Hada Labo Koi Gokujyun Whitening Perfect Gel 100g
Want to discover more Japanese brightening skincare products? Check out these articles on The Ultimate Guide to the Best Japanese Skin Whitening Supplements and 25 Of The Best Japanese Vitamin C Skincare Products for Radiant Skin.