15 Japanese Skincare Products for Dry Skin to Bring Out Your Natural Glow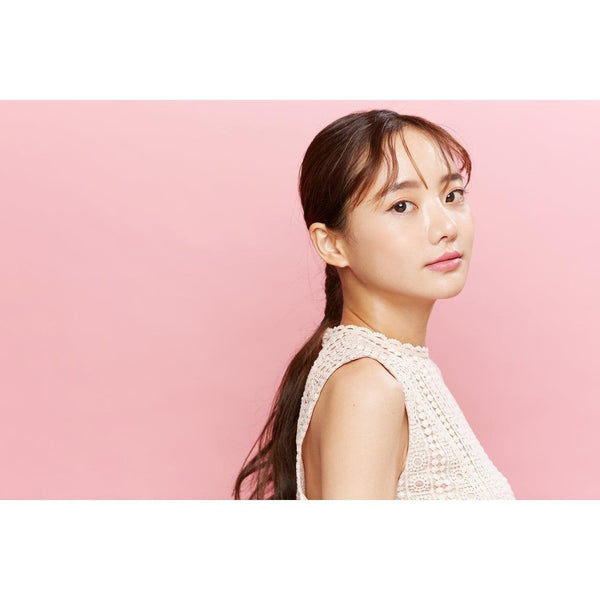 Jump to:
Dry skin is a common skin concern for many people, especially during the winter months when temperatures are lower and there is less humidity, resulting in drier air. Japanese skincare products are known for their high quality and effectiveness, especially when it comes to dealing with dry skin. By using natural ingredients such as green tea, aloe vera, and honey, Japanese skincare can help soothe dryness, reduce inflammation, and provide long-lasting hydration.
Read on to discover 15 of the best Japanese skincare products for dry skin including:
Best Japanese facial cleansers for dry skin

Best Japanese lotions for dry skin 

Best Japanese sunscreens for dry skin 

Best Japanese face creams for dry skin 
Best Japanese Facial Cleansers for Dry Skin
This foaming face wash from Kao's Curel range of skincare products is designed specifically for dry and sensitive skin. It thoroughly cleanses the face whilst retaining moisture and protecting ceramides – your skin's natural barrier, and gently removes impurities without stripping the skin of hydration and leaves your face feeling smooth and soft. This product is ideal for the second step of the Japanese double cleaning process and for best results should be used in combination with the Curel Makeup Cleansing Gel.
Kao Curel Foaming Face Wash Intensive Moisture Care 150ml
$19.95
This popular Japanese cleansing oil gently dissolves makeup and is formulated with olive oil and two types of hyaluronic acid to help keep dry skin moisturized. Hado Labo specializes in creating highly effective skincare products without unnecessary ingredients and additives, and this cleanser is alcohol-free, fragrance-free, and colorant-free, making it suitable for both dry and sensitive skin.
Rohto Hada Labo Gokujyun Cleansing Oil 200ml
$14.98
This foam-based cleanser from Shiseido is good for dry skin because it removes dirt and impurities from inside pores whilst keeping skin moisturized and feeling smooth. The Elixir Cleansing Foam also contains elastin and water-soluble collagen to prevent signs of aging, even out the complexion, and tighten loose skin. It has a light fluffy texture and works to exfoliate and remove dead cells and helps to normalize excessive sebum production.
Shiseido Elixir Cleansing Foam II Moist 145g
$28.98
The Minon Facial Wash contains plant-derived amino acid as a cleansing component and is highly recommended for consumers with dry and sensitive skin, as well as people who suffer from irritation with neutral or alkaline soap. This product has removed as many allergic ingredients as possible from its formulation and is designed to keep skin healthy and moisturized whilst still working as an effective cleanser.
Daiichi Sankyo Minon Mild Facial Wash 100g
$18.99
Best Japanese Lotions for Dry Skin
Matsuyama Hadauru Moist Rich Lotion is recommended particularly for dry skin because it contains a highly moisturizing formula with a thick texture that blends easily into the skin. This lotion contains soybean-derived ingredients that help the function of the stratum corneum – the skin's outermost layer that stops the excessive loss of water from exiting the body.
This lotion's formula also contains hyaluronic acid to retain moisture on the skin's surface, and five types of blended ceramides to help moisturize and strengthen the protective skin barrier.
Matsuyama Hadauru Moisturizing Infusion Moist Rich Lotion 120ml
$21.99
One of the most popular Japanese lotions for dry skin, Hada Labo's Gokujyun Premium Lotion, is an affordable yet highly efficient product formulated with seven kinds of hyaluronic acid to lock in maximum moisture, leaving your skin feeling silky smooth and soft. It can also be used on sensitive skin too as it doesn't contain any perfume or fragrance, oil, alcohol, or colorants.
This lotion is a popular skincare product among beauty bloggers and influencers, gaining rave reviews from consumers thanks to its fast absorption rate, ability to retain moisture, and skin-plumping effects. It also has plenty of 5-star reviews from Japanese Taste customers who love the amazing results they have seen on their skin, creating a beautiful dewy glow that stays plump and hydrated all day.
Rohto Hada Labo Gokujyun Premium Lotion 170ml
$10.99
This highly moisturizing lotion contains Japanese sake from Kikumasamune brewery, ceramide, and placenta extract to moisturize, soothe, and tone your skin. Japanese sake is packed full of amino acids, and the high concentration of kojic acid found in rice wine hydrates, smoothens, soothes, and brightens skin by suppressing the production of melanin, helping to correct discoloration and dark spots caused by sun damage. 
Sake has been used in Japanese beauty and skincare products for hundreds of years and was a beauty trick used by geisha to brighten and hydrate skin. It can also help to minimize pores and protect the skin from sun damage and premature aging thanks to the presence of ferulic acid, a plant-based antioxidant that fights against free radicals (unstable molecules that cause damage to skin cells).
Kikumasamune High Moist Lotion Sake Skin Care Lotion 500ml
$14.99
This intensive moisturizing toner is ideal for any dry skin concerns. It features 9 botanical extracts such as chamomile flower which contains powerful antioxidants that help protect skin from damage, and peach leaf extract which reduces signs of pigmentation and boosts skin hydration.
Sukoyaka Suhada Urea Moisture Lotion also contains a blend of three additional highly moisturizing ingredients; urea, hyaluronic acid, and ceramide, and the lotion's unique formula not only moisturizes the skin but also helps to retain moisture and protects the skin's barrier.
Sukoyaka Suhada Urea Moisture Lotion 200ml
$14.99
Best Japanese Sunscreens for Dry Skin
This effective and popular Japanese sunscreen is great for dry skin because it moisturizes the skin in addition to providing UV protection of SPF 50+.  It can also be used as a makeup base, and the smooth, watery gel glides onto the skin without feeling sticky or rough, helping foundation to sit better and last longer. Its convenient portable size makes it a must-have item in your handbag when out and about in the sunshine.
Canmake Mermaid Skin Gel UV Sunscreen SPF50+ PA++++ 40g
$10.99
Rohto Skin Aqua Super Moisture Milk is a lightweight Japanese sunscreen that is suitable for dry skin and keeps it hydrated even under direct sunlight exposure, thanks to its formula that includes four kinds of moisturizing components including hyaluronic acid and collagen.
It has a lightweight formula that is easily applied to the skin like water, without leaving white marks or greasy residue. It's also super waterproof and is resistant to sweat and water so you can have peace of mind whilst out in the sun.
Rohto Skin Aqua Super Moisture Milk Sunscreen SPF50+ PA++++ 40ml
$14.99
This innovative sun care serum developed by Shiseido features Sun Dual Care™ Technology which provides UV protection and beauty effects simultaneously, converting wavelengths to a beneficial light that eventually helps to improve your skin's health.
For dry skin, it contains useful ingredients including hyaluronic acid and collagen, and it helps to achieve moisturizing effects whilst improving the appearance of bare skin.
Shiseido Anessa Day Serum Moisturizing Sunscreen 30ml
$38.00
Best Japanese Face Creams for Dry Skin
This Japanese face cream was not only intended for moisturizing dry skin and keeping it hydrated, it was also specifically designed for those with particularly sensitive skin. Formulated with Japanese and Chinese plant extracts, this face cream is light and packed with skin-moisturizing ingredients. 
Freeplus Watery Face Cream 50g
$49.00
Designed to specifically target dry skin under the eye area, this intensive moisturizing treatment cream from Sukoyaka Suhada contains botanical extracts and ingredients such as urea, hyaluronic acid, and ceramide to moisturize the delicate under-eye area which is vulnerable to early signs of aging. 
Our customers love this product and have seen noticeable improvements under their eyes and a reduction in dark circles due to skin dryness.
Sukoyaka Suhada Urea Moisture Eye Cream 30g
$16.99
This Japanese moisturizing face cream is formulated with ultra-moisturizing ingredients like hyaluronic acid and trehalose to keep dry skin feeling soft and hydrated. The lightweight cream is easily absorbed into the skin, sealing in moisture, and creating a plumping and dewy effect. It's also rated 5 stars by our customers, who love its light and creamy fragrance-free texture without feeling thick or oily.
Chifure Moisture Face Cream 56g
$13.42
A face cream created by this popular brand of Japanese sheet masks, Lululun Moist Gel Cream has a soft and light micro gel texture designed to keep the skin hydrated after using a face mask or applying toner.
This face cream contains nourishing ingredients including the seed oil from passionfruit for tissue repair and anti-inflammatory effects, cactus essence, and alteromonas ferment extract for retaining moisture.
Lululun Moist Gel Cream 80g
$21.99