15 Retinol-Packed Japanese Skincare Products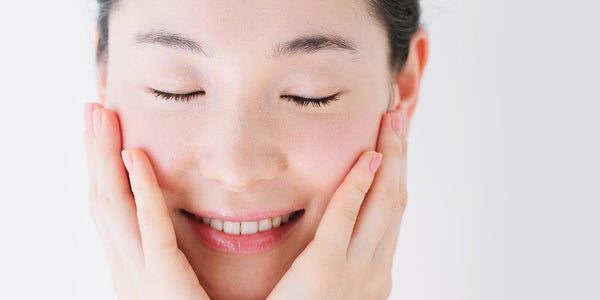 Jump to:
Retinol is one of the best-known skincare ingredients on the market, often referred to as a holy grail ingredient by many skincare gurus. It is said that its effect on the skin is almost like a long-kept skincare secret. The best part about retinol is that there is an over the counter version, which is often used in skincare products that contain retinol. This means that you don't need a prescription to purchase retinol-based products! 
In this article, we'll dive into everything you need to know about retinol so that you can make an informed decision about if you should include this highly regarded skincare ingredient in your routine. We will also go over our top 15 recommended retinol-containing Japanese products later on. 
What is Retinol and what does it do? 
Why is retinol so highly regarded in the skincare world? What exactly does it do? Retinol, which is a type of retinoid derived from vitamin A, has an oily texture that can easily be absorbed into the skin. The molecules that make up retinol are small enough to go underneath the epidermis, or outer layer of the skin, and deep into the inner layer, or dermis. Once the retinol molecules reach the dermis, they help to neutralize free radicals. 
But what does this do for the skin? The results are that elastin and collagen are boosted in the skin, which provides a "plumping effect". Another bonus is that retinol promotes the production of hyaluronic acid in the skin, which keeps it moisturized while providing a firm texture.
What is Retinol good for? 
There are many reasons to be using retinol skincare products. The boost in collagen, elastin, and hyaluronic acid are especially beneficial for anti-aging purposes. Retinol also works in the skin to help it reduce the appearance of fine lines and wrinkles. 
Another great reason to use retinol-containing skincare products is if you are looking to clear up unwanted acne, acne scars, or signs of sun damage/sun spots. However, if you are using retinol for the purpose of clearing up pigmentation, it may be worth looking into a dermatologist-suggested prescription option. 
Finally, retinol also helps in evening out skin texture by unclogging clogged pores by passing through the epidermis into the dermis. 
How often to use Retinol? 
To get the best results from your retinol-containing skincare products, try using them everyday at first if you have normal skin. It may take up to a few weeks before you start seeing positive changes in your skin, and there is even a chance that your skin condition may get worse before it starts to get better. This is due to the fact that the retinol goes deep under the outer layer of the skin, into the dermis in order to bring all of the impurities to the surface. 
For those with sensitive skin, try using your retinol containing products a few times a week. It is important to remember that while retinol can be purchased OTC, it is still very strong. 
Once you start to see improvements in your skin, reduce the usage of your retinol products to one to a couple times per week. 
When and where to apply Retinol?
Retinol-containing products should be applied at night. Retinol is especially sensitive to light and UV rays, so refrain from use during the day time. If you are often exposed to UV rays, be sure to follow up your retinol product with a UV ray-protecting product.  
Feel free to use retinol-containing products anywhere on your face where you would like to see improvements. If you are using retinol for its anti-aging benefits, you may want to use products targeted for under the eyes or around the mouth area. Just be sure to apply these products after washing your face, and before moisturizing it. 
When to start using Retinol? 
If you are experiencing any of the skin concerns mentioned above, feel free to start using a retinol-containing product immediately! However, since the effects of aging begin around the mid-twenties to early-thirties, it may be beneficial to start using retinol around this time. 
Side effects? 
Even though retinol is approved for use by the FDA, that doesn't mean that it doesn't come with its own side effects. Overuse of retinol-containing products may lead to skin irritation. In extremely rare cases, some users may experience more severe side effects. If you begin to experience the any of the following, please stop using your retinol containing products immediately:
An acne flare up 

An eczema flare up 

Skin discoloration 

Blistering 

Stinging 

Swelling 
In cases of slight skin irritation, it is okay to continue using your retinol-containing products, but try applying them 30 minutes after washing your face. Finally, it is recommended to start with using only one retinol product to be on the safe side. Many Japanese anti-aging products contain retinol, so please keep this information in mind when purchasing. 
If you don't know whether retinol is suitable for your particular skin troubles or you feel concerned about side effects, please contact a doctor. You can of course always reach out to us here at Japanese Taste via phone or email if you have any questions. 
Where to purchase Japanese products that contain Retinol? 
If you are looking for high quality Japanese skincare items that contain retinol, you can find them from the best brands on Japanese Taste. In this article, we will introduce our lineup of the best Japanese skincare products containing retinol, so that you can find the perfect product that fits your needs. Read on to learn about the top 15 Japanese retinol-containing skincare products. 
Products 
If you're in the market for a retinol skin essence, check out Tunemaker's retinol essence. This high quality Japanese essence will help your skin to retain as much moisture as possible, making it an especially ideal essence for consumers with rough or dry skin. It can also be used to combat signs of aging. 
Containing minimal ingredients, the retinol in this essence can penetrate into your skin easily, as it is a main active ingredient. You can also mix this serum into other skin products, such as moisturizer or cream deemed necessary.  
Tunemakers Retinol Essence 10ml
$26.00
With a philosophy of enhancing your natural beauty in mind, Kracie Hadabisei's ONE line is comprised of products that will make you feel comfortable in your own skin. Specifically, this anti-wrinkle serum, which is packed with ingredients such as retinol, collagen, and hyaluronic acid work to hydrate your skin from within its inner layer. This product is especially useful for wrinkles around the eyes and mouth areas.
Kracie Hadabisei ONE Wrinkle Care Concentrate Serum 30ml
$19.99
Some areas of the face experience aging more than others. Unfortunately, the under-eye area is one of the most prone-to-aging areas. In order to combat this, try using these anti-wrinkle eye masks. Formulated with retinol and hyaluronic acid as some of the main ingredients, these eye masks will surely help to keep the wrinkles away from the eye area. Plus, you can use these eye masks everyday if you want to! 
Kracie Hadabisei Intensive Wrinkle Care Anti-ageing Eye Mask 60 Sheets
$15.99
For times when you're too busy to think about your entire skincare routine, or times when you just want to treat yourself, a good facial sheet mask is essential. This face mask works to eliminate existing wrinkles while preventing new wrinkles from forming. In addition, it contains ingredients such as retinol, elastin, and royal jelly to leave your skin feeling elastic and youthful. Treat yourself to one of these Wrinkle Care facial masks once in a while, or even everyday. 
Kracie Hadabisei ONE Wrinkle Care Essence Mask (Anti Wrinkle Facial Mask) 32 Sheets
$18.99
Many anti-wrinkle products work to tackle wrinkles in only one area, such as under the eyes or around the mouth. This retinol and royal jelly-packed face cream can tackle wrinkles in BOTH areas! With this product, you won't have to purchase two separate products to address wrinkles. Just use this cream instead! Bonus points are that it will leave your skin feeling firm, supple, and most importantly, hydrated. 
Kracie Hadabisei Moisture Lift Wrinkle Pack Facial Cream 30g
$15.99
For those experiencing dry skin or signs of aging under or around the eye area, these medicated eye masks may be especially helpful. Packed with "active retinol", the strongest version of OTC retinol on the market, the ingredients in this eye mask soak deep into the skin, to prevent damage from UV rays and dryness. 
The active retinol in this mask helps to support hyaluronic acid production around the eyes, in order to combat dry skin and signs of aging. 
Shiseido Revital Wrinklelift Retino Science AA Eye Mask 12 Pairs
$84.00
While there are many effective anti-wrinkle creams on the market that will tackle the problems of, of course, wrinkles, there are not many wrinkle creams that double as whitening creams. If you're looking for an anti-wrinkle cream but also want something that will help erase blemishes on the face and leave glowing results, try out this wrinkle whitening cream. 
This wrinkle white cream is packed with retinol so that it will boost hyaluronic acid production in your skin, thus keeping it hydrated. Since it is also a whitening cream, it suppresses the production of melanin in your skin, so that new blemishes will not form. 
Shiseido Elixir Enriched Wrinkle White Cream S 15g
$59.99
This enriched wrinkle cream is perfect for those with dry skin who are looking for something that is packed with active retinol and moisturizing ingredients. Rest assured that this cream will help to diminish and erase wrinkles, while leaving the skin feeling extra soft. And remember, a little goes a long way! 
Shiseido Elixir Superieur Enriched Wrinkle Cream S 15g
$59.99
Another active retinol packed product from Shiseido, but this time in serum form. This anti-wrinkle serum is perfect for those looking for a hydrating beauty serum that will also help to erase wrinkles. The active retinol will also help to protect your skin from UV damage. 
Shiseido Revital Wrinkle Lift AA Serum 15g
$99.90
This moisturizing eye cream is packed with retinol in vitamin A form, as well as soybean isoflavone to protect against aging skin. As an added perk, you can use this cream around the mouth to combat small wrinkles and fine lines. 
Sana Nameraka Honpo Soy Milk Isoflavone Wrinkle Eye Cream 20g
$12.50
Many anti-wrinkle products cater to those with dry skin, but that doesn't mean that those with oily skin do not get wrinkles. This gel cream from Sana is not only suitable for those with oily or combination skin, but is also budget friendly. Since this cream has a gel formulation, it will not leave an oily finish on the skin. 
The best part about this gel cream is that this is an all in one product, as it has the added effects of lotion, emulsion, essence and moisturization. This is especially suitable for consumers who do not want to invest in multiple skincare products, but still want to experience the benefits of retinol. 
Sana Nameraka Honpo Isoflavone Wrinkle Gel Cream 100g
$18.90
If your goal is to achieve plumper, firmer skin but you don't want to purchase many skincare products, try this gel cream from Kose. This anti-aging product performs 8 functions in one to help you rejuvenate your aging skin. Packed with skin-nourishing ingredients such as retinol, collagen, squalane, and hyaluronic acid, you'll be able to achieve firmer skin with a moisturized skin texture.
Kose Grace One Perfect Gel Cream Ex 100g
$16.99
Here's a great sheet mask option from Kosé. These plumping and hydrating sheet masks are packed with retinol to enhance collagen and elastin production in your skin, which will keep it staying firm while preventing signs of aging. 
Kose Clearturn Plumping Sheet Mask 50 Masks
$24.98
This luxurious facial and neck mask from Hirosophy is packed with premium ingredients such as caviar extract, collagen, as well as retinol. The goal of this mask is to smoothen wrinkles as well as fine lines around your neck and face, to make your skin radiate. If you're looking for a retinol-containing product that can be used in a pinch, or are not ready to invest in a more permanent retinol-containing product, try out these premium caviar masks. 
Hirosophy Caviar Mask for Face and Neck 10 Sheets
$76.00
Maybe using a product that contains horse oil sounds a bit strange, but horse oil has been proven to have tons of moisturizing benefits for the skin! The added retinol in this product doesn't hurt either. If you are looking to plump up the skin around your eyes and are on a budget, consider trying out this horse oil eye cream.
Loshi Horse Oil Eye Cream Aging Care 20g
$12.50