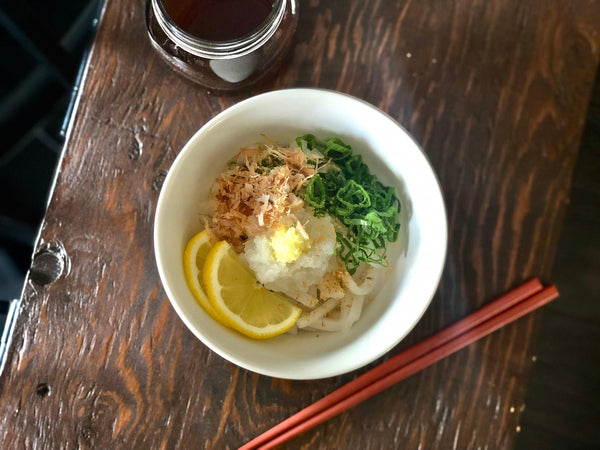 How To Make Gluten-Free Udon Noodles + Chilled Bukkake Soup (Japanese Summer Noodle Recipe)
Gluten-free
Rice flour
Tapioca flour
Homemade ingredient
Make ahead
Noodle
Hi, noodle lovers! If you're all about that gluten-free life but don't want to miss out on some delicious Udon action, we've got you covered! Say hello to gluten-free Udon – the wholesome alternative to the traditional wheat-based noodles.
You know Udon, the beloved classic in Japanese cuisine, right? Well, gluten-free Udon takes this deliciousness to a whole new level. Instead of using the usual wheat, these magical noodles are made with a mix of rice flour, and tapioca starch – no gluten but all the fun!
The best part is, everyone can join the party! Whether you're dealing with celiac issues, are a rice noodle lover, or just prefer to keep gluten-free for your lifestyle, gluten-free Udon is here to save the day.
Now, brace yourself for a flavor explosion! This revamped Udon adventure brings a fresh twist to the classic experience. The noodles might have a slightly lighter bounce, but trust us, they still slurp like a dream. Picture that savory broth hugging those springy gluten-free strands, and you're in for a mouthwatering treat!
Imagine those springy strands soaking up a savory broth in dishes like the renowned Bukkake soup, where the gluten-free noodles play a starring role. This dish is often enjoyed during the hot summer months as a refreshing and light meal.
The broth used in Bukkake soup is usually made from dashi (a Japanese fish stock), soy sauce, mirin (a sweet rice wine), and a bit of sugar. It's chilled to enhance the contrast with the warm or room-temperature noodles. Toppings for Bukkake soup can vary widely and depend on personal preference and regional variations. Common toppings include thinly sliced green onions, grated daikon radish, and sesame seeds.
But wait, there's more! Gluten-free Udon is like a chameleon in the kitchen. It adapts to any culinary masterpiece you throw its way. Stir-fries, cold noodle creations – you name it, and gluten-free Udon will play along, creating a harmonious symphony of deliciousness.
So, there you have it – gluten-free Udon, your ticket to a whole new world of noodle love. Whether you're a seasoned Udon connoisseur or a newbie in the noodle game, there's no reason to miss out on this tasty adventure. Embrace the gluten-free goodness and slurp away with a big ol' smile on your face! Cheers to gluten-free Udon, and happy eating!
Overview
Prep time: 20 mins
Cook time: 45 mins
Total time: 1hr 5mins
Total servings: 2
Difficulty: Medium
Ingredients
130g Rice Flour
70g Tapioca Flour
1/2 tsp Salt
180ml Water
3 Tbsp Gluten Free Soy Sauce (for cold bukkake soup)
2 Tbsp Mirin (for cold bukkake soup)
1 tsp Sugar (for cold bukkake soup)
200ml Water (for cold bukkake soup)
1 tsp Dashi Powder (for cold bukkake soup)
1/4 Lemon (for garnish, optional)
140g Daikon Radish, peeled and grated (for garnish, optional)
30g Ginger, peeled and grated (for garnish, optional)
4-5 Green Onions, chopped (for garnish, optional)
2 Tbsp Sesame Seeds (for garnish, optional)
2 Tbsp Bonito Flakes (for garnish, optional)
Expert's Tip
If you want to enjoy a delicious bowl of gluten-free udon noodles with bukkake soup but are running low on time, then these gluten-free udon noodles will do just the trick. Simply follow the bukkake soup portion of this recipe and add these noodles, and you'll have a delicious, hearty, Japanese chilled noodle soup in no time!
Instructions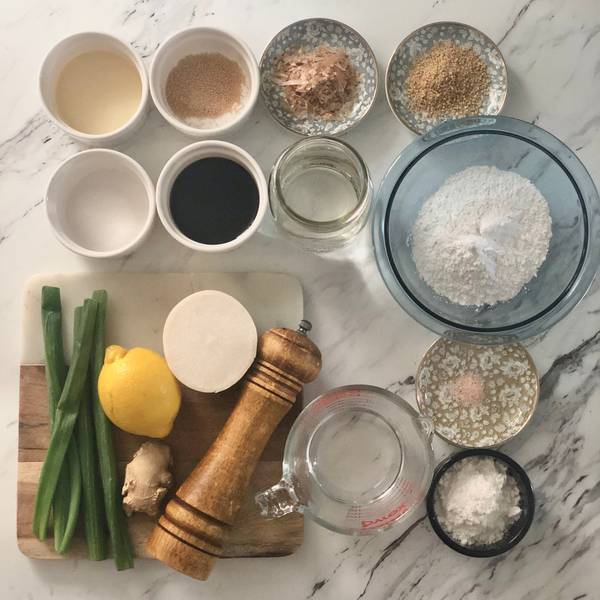 1) Gathering the Ingredients
Gather the ingredients together.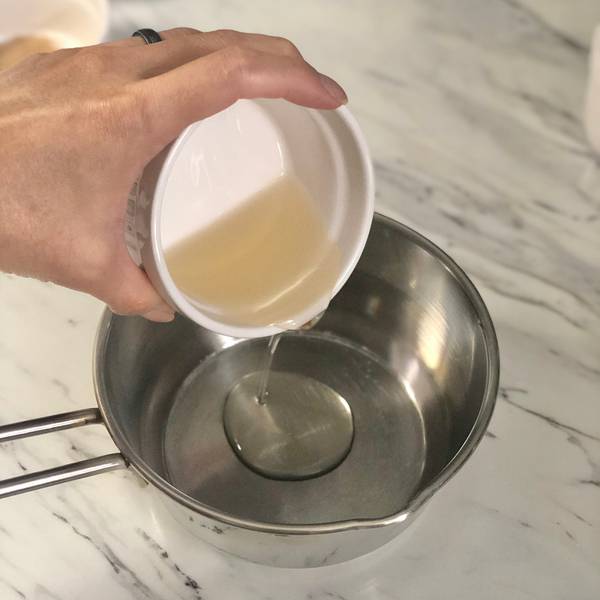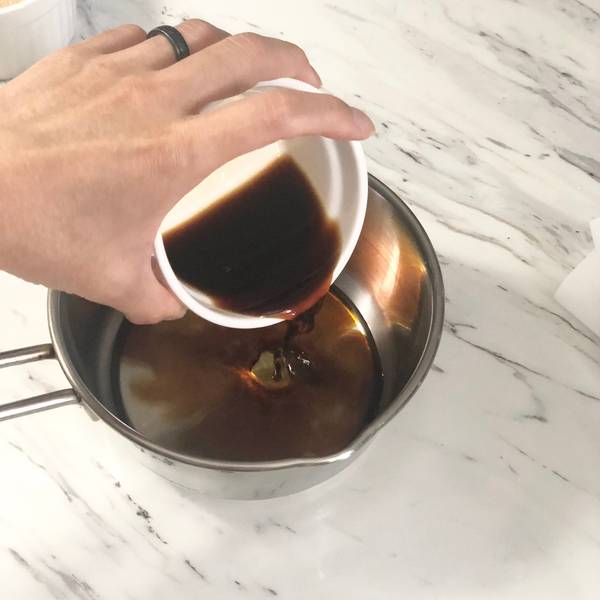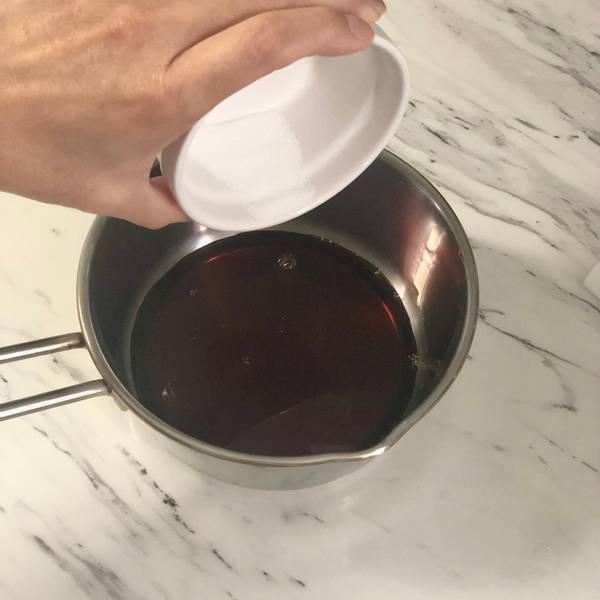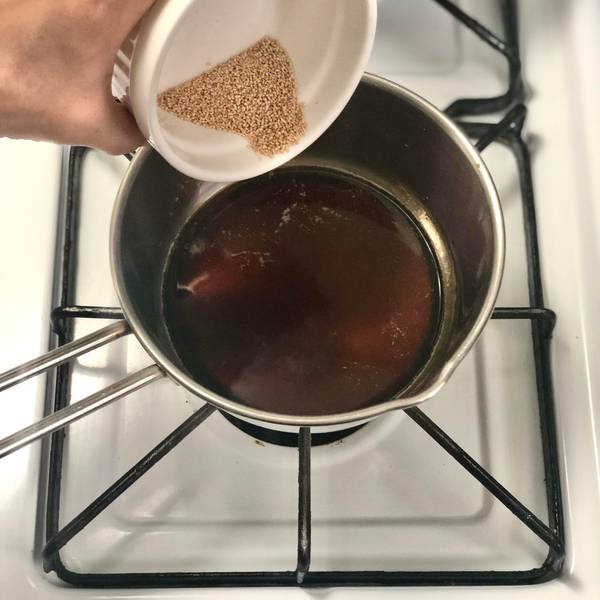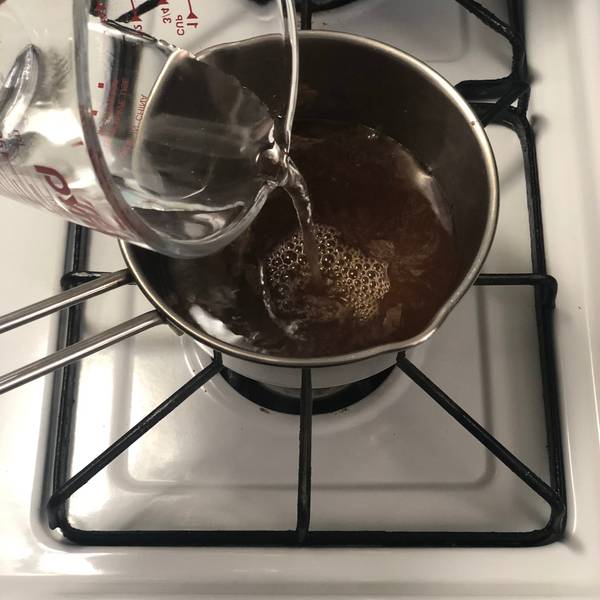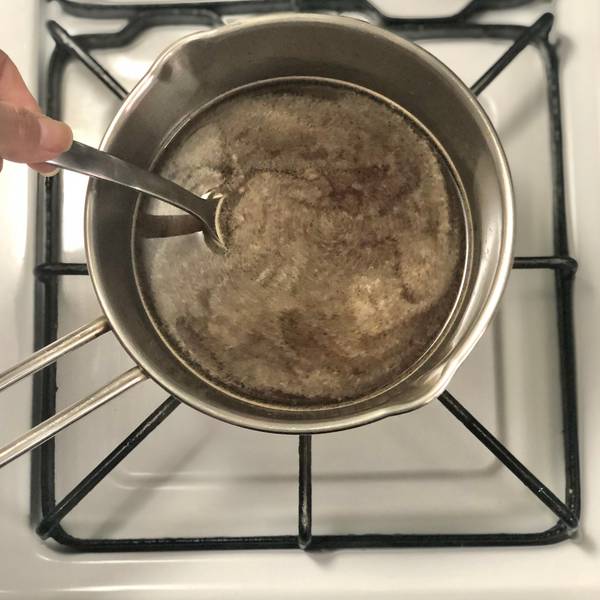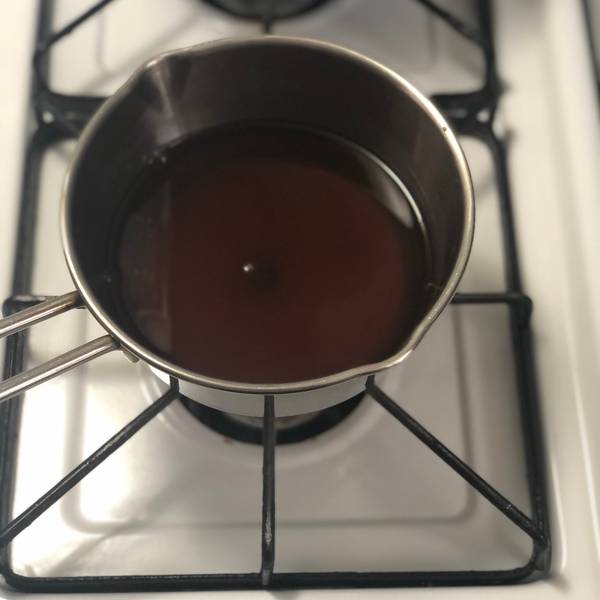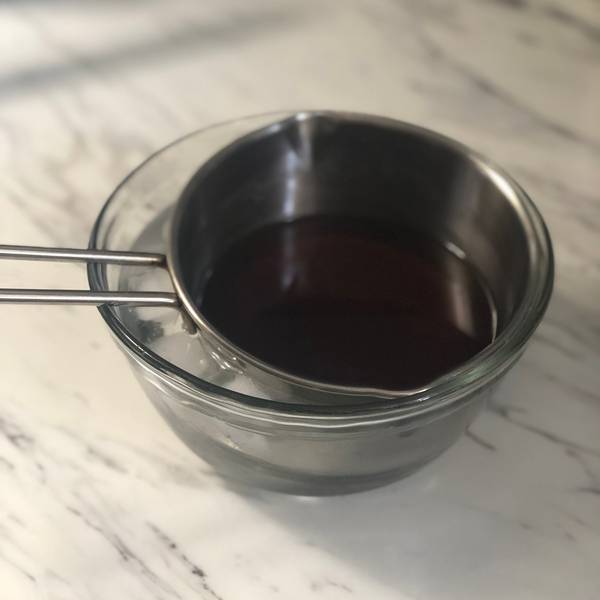 2) Making Cold Bukkake Soup
In a small pot, combine mirin, soy sauce, and sugar. Then, add the dashi powder, water, and salt. Mix everything well to combine.
Heat the soup over medium heat and once it comes to a boil, turn off the heat.
Remove the pot from the heat and place it over a bowl of ice water to cool the soup.
Tip: We're using gluten-free soy sauce to keep this dish entirely gluten-free.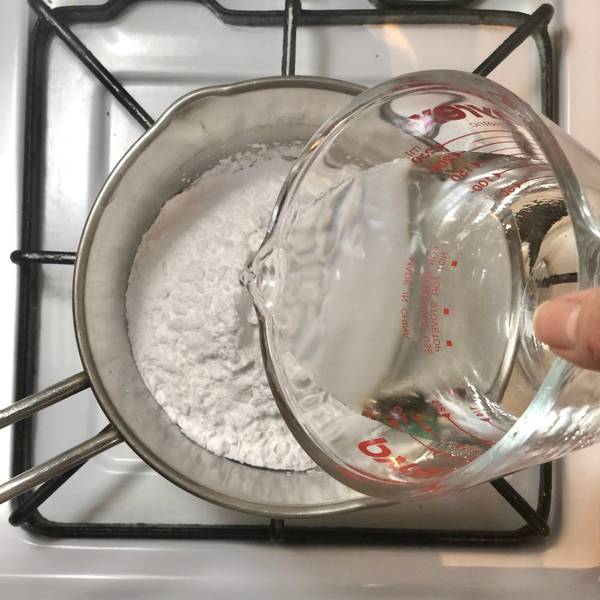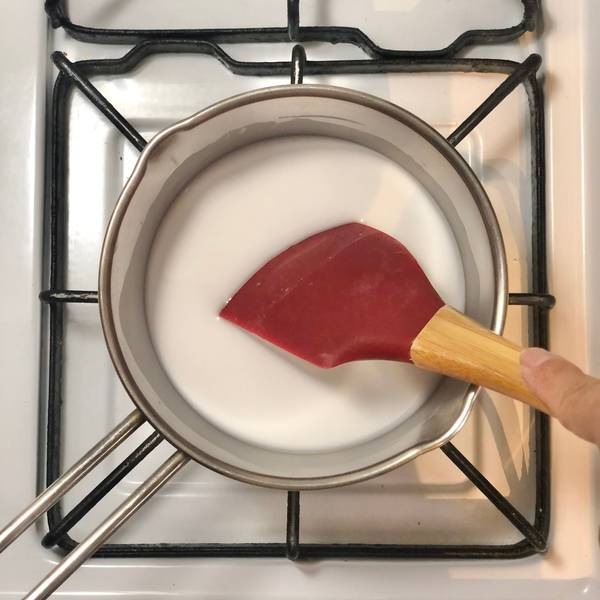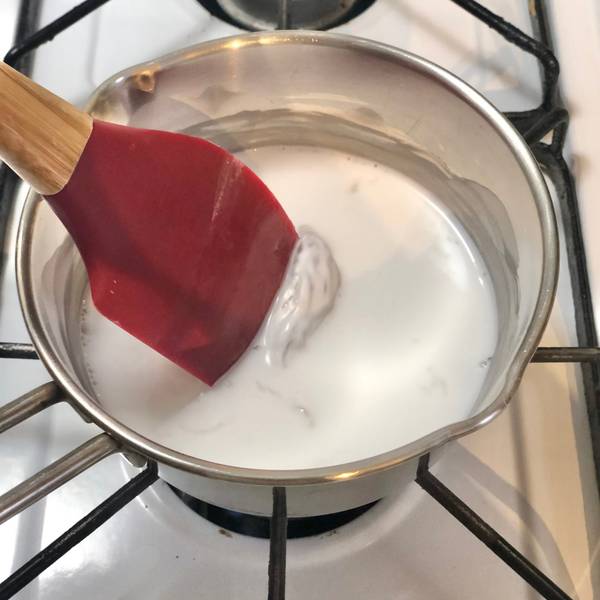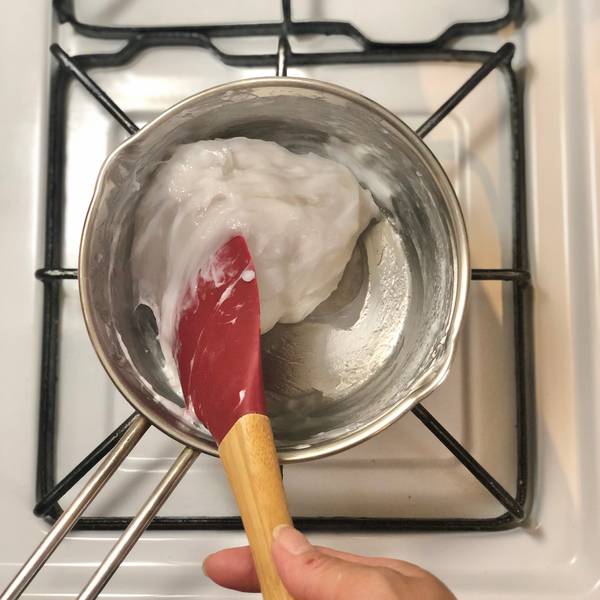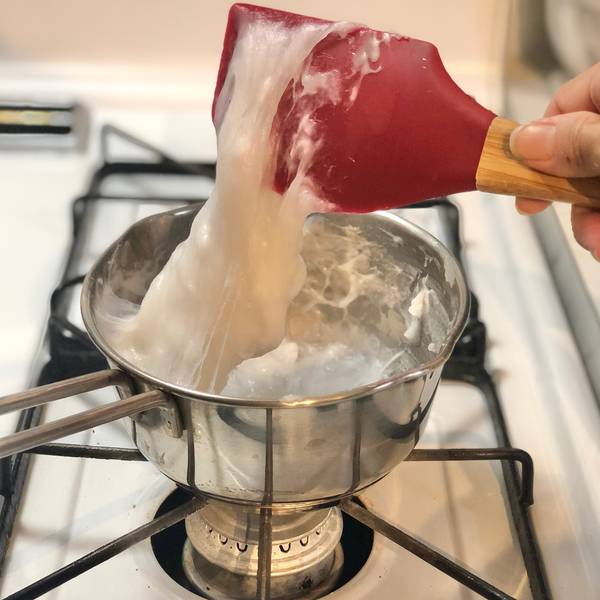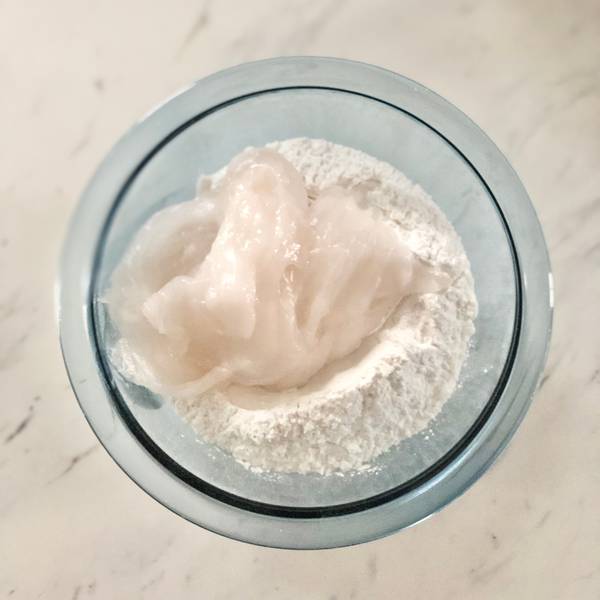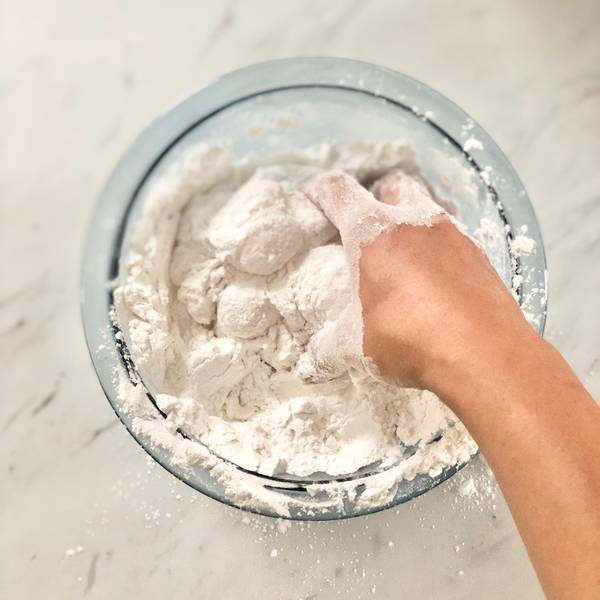 3) Making the Gluten-Free Udon Dough
Add the tapioca flour to a small pot or pan. Then, add the water. Finally, add in the salt and stir everything to combine.
Once everything is well incorporated, heat the mixture over low heat. Keep stirring consistently as it will start to turn into a solid dough.
Keep mixing until the tapioca flour thickens and the mixture comes together.
Add it to a bowl with rice flour. Slowly knead the tapioca flour dough into the rice flour until everything comes together as a dough.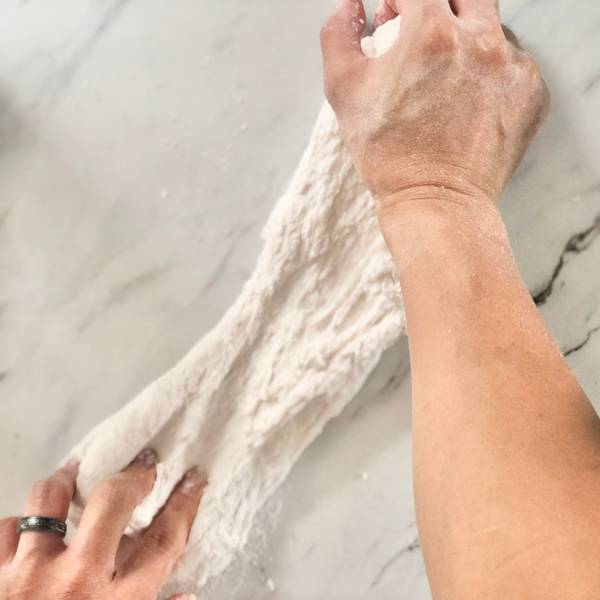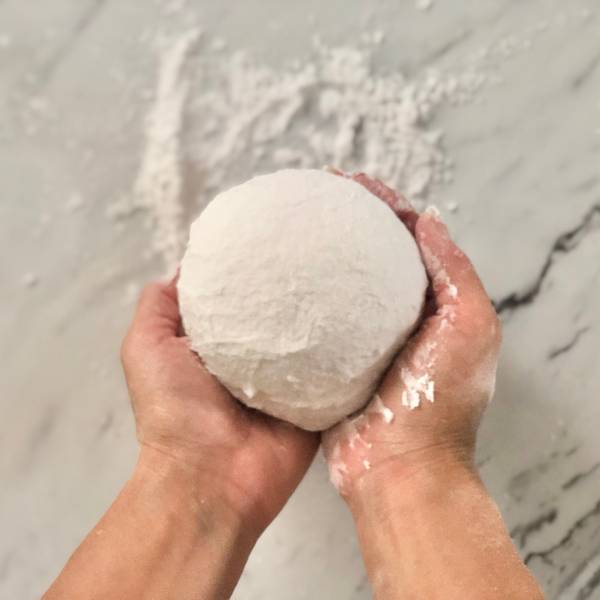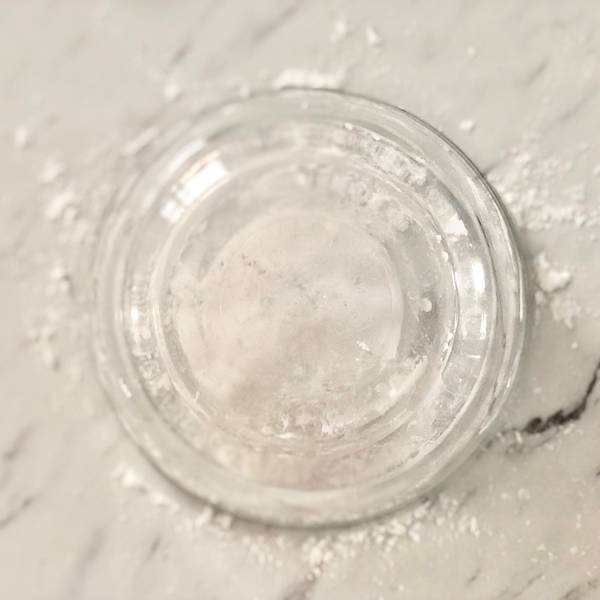 4) Kneading the Dough
Once the dough comes together, put it onto a clean counter surface and begin kneading it by hand until it becomes stretchy. (It will take approximately 2-3 minutes.)
When the dough reaches the desired texture, roll it into a ball.
Cover the dough under a bowl or cloth and let it rest for 10 minutes.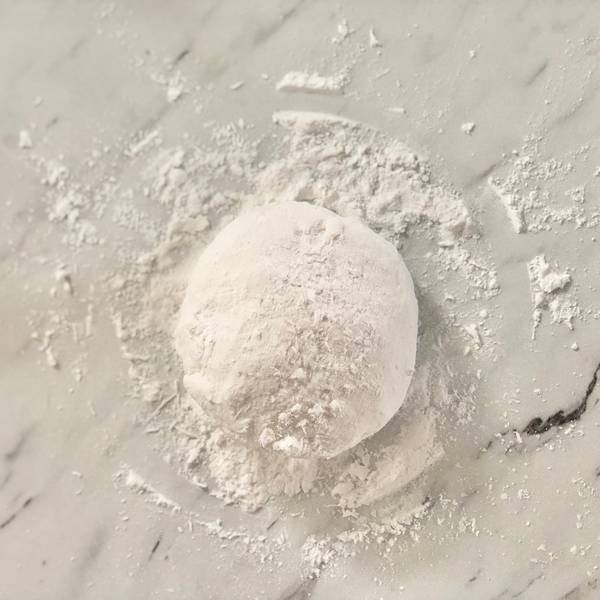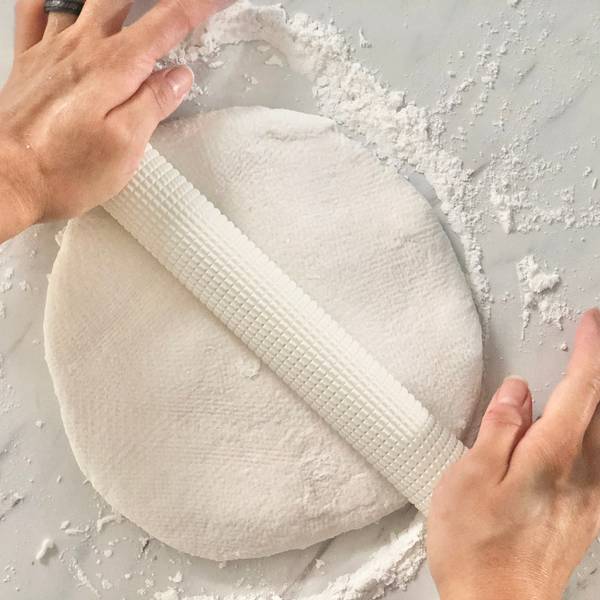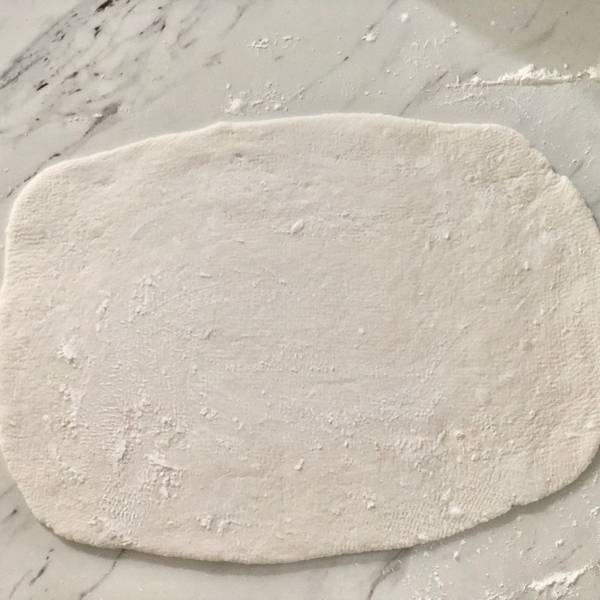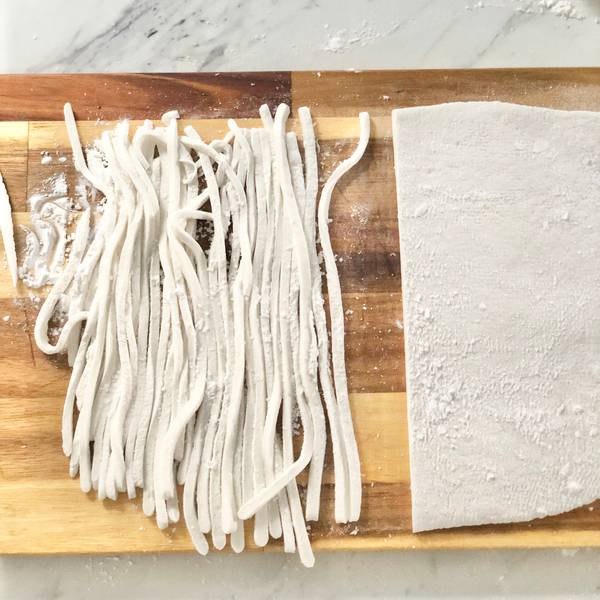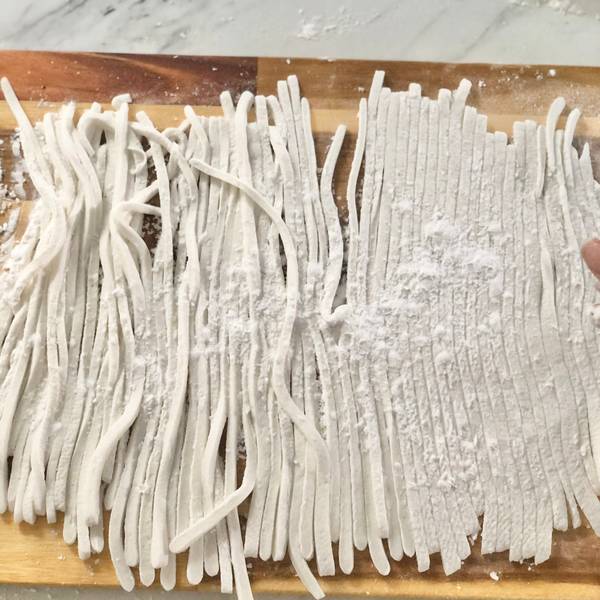 5) Shaping the Dough into Udon Noodles
After 10 minutes of resting the dough, dust excess rice flour or tapioca flour onto the dough's surface.
Use a rolling pin to roll out the dough until it reaches your desired thickness. Then, thinly slice the dough into udon noodles.
Sprinkle some rice flour or tapioca flour onto the cut noodles to prevent them from sticking together.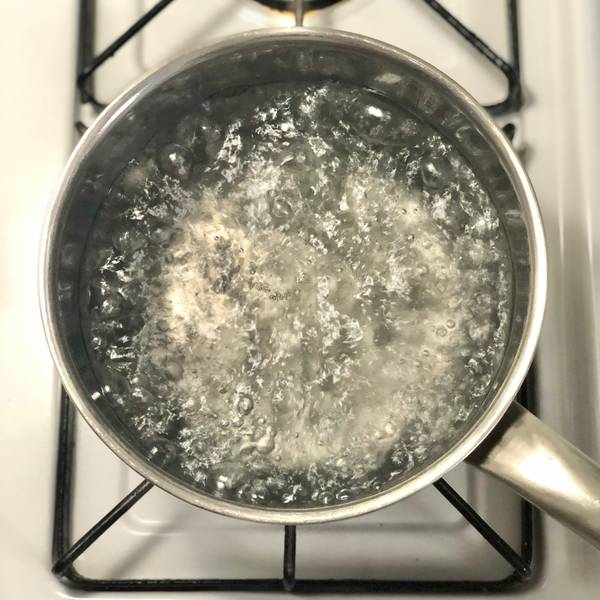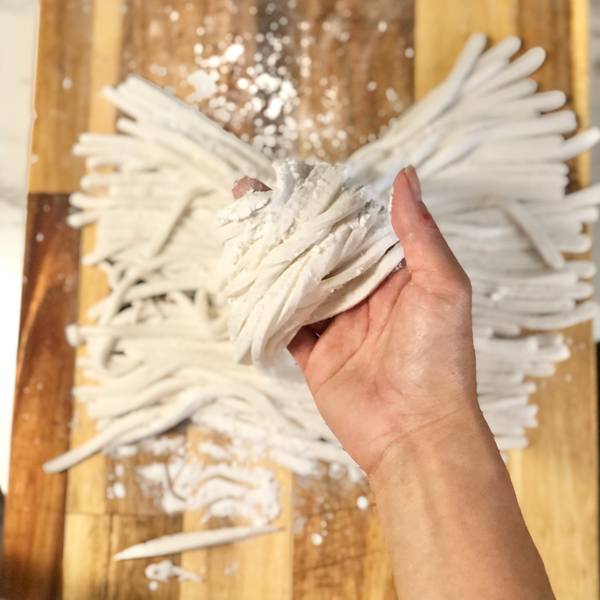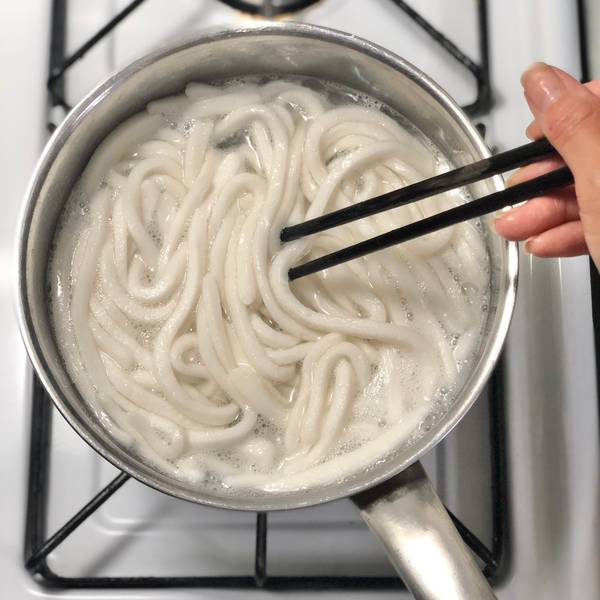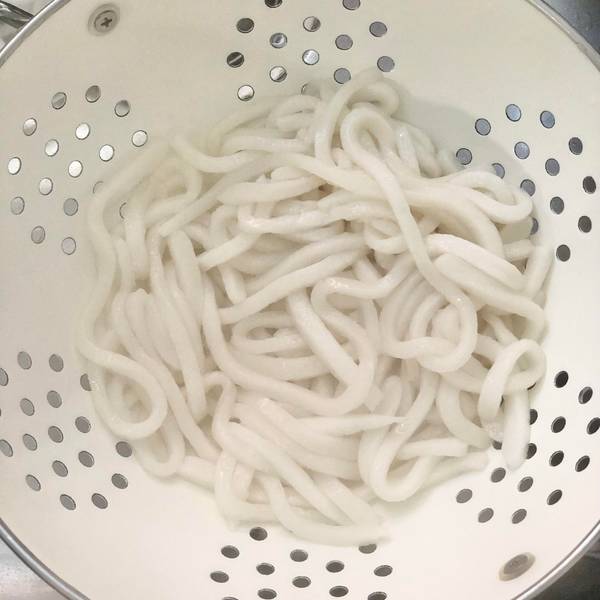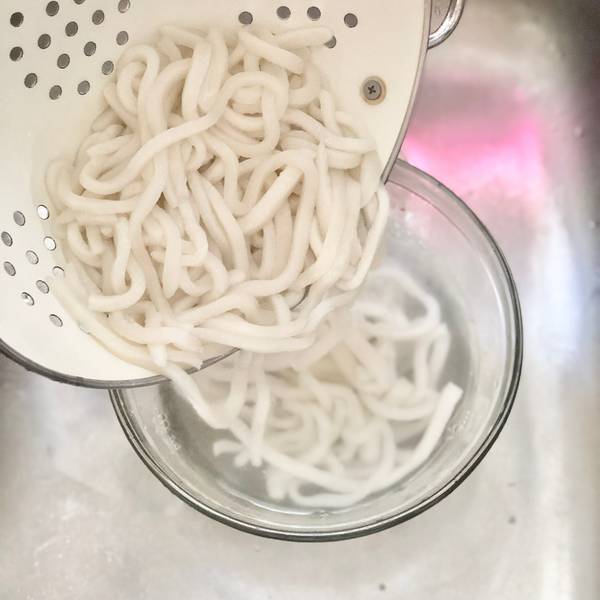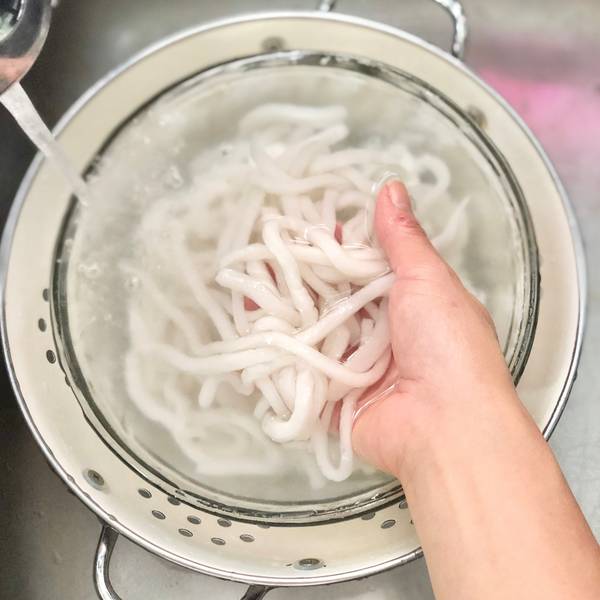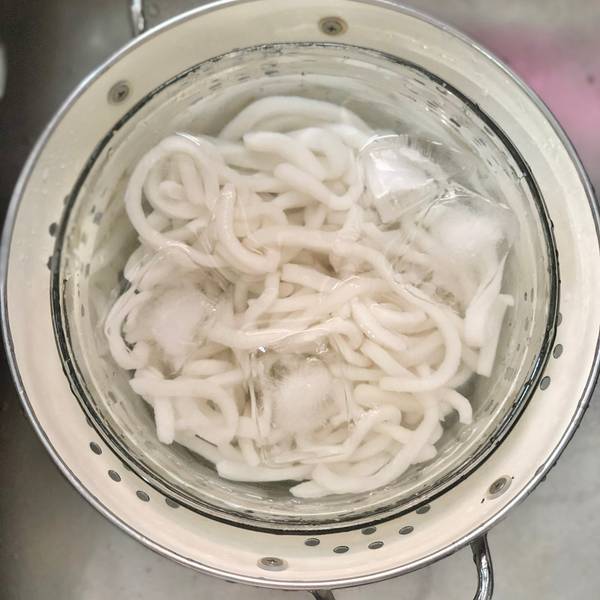 6) Cooking the Udon Noodles
Boil water to cook the noodles. Add noodles to the pot and gently stir them around. When the noodles float to the surface and become fluffy, remove them from the boiling water. This will take around 1-2 minutes.
When they are cooked to your liking, drain them and move them to a bowl of cold water. Add ice cubes into the bowl and let them cool. Once cool, drain them and set aside while we work on the toppings.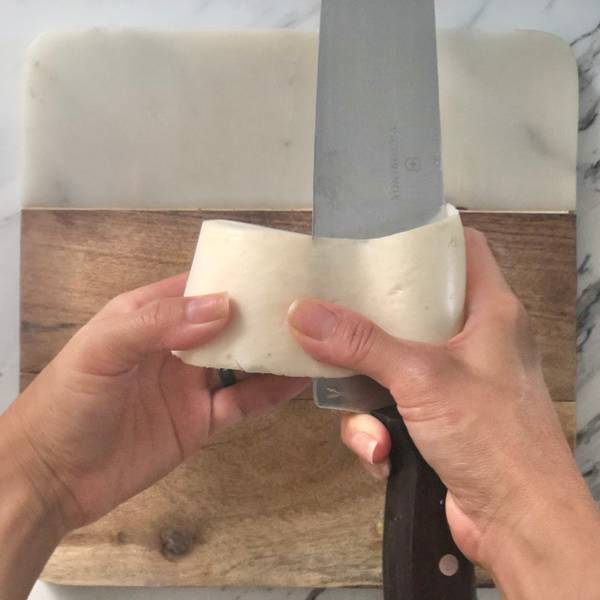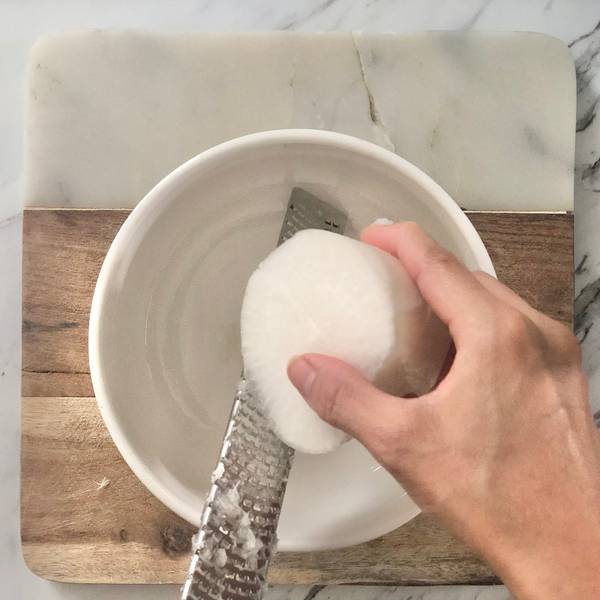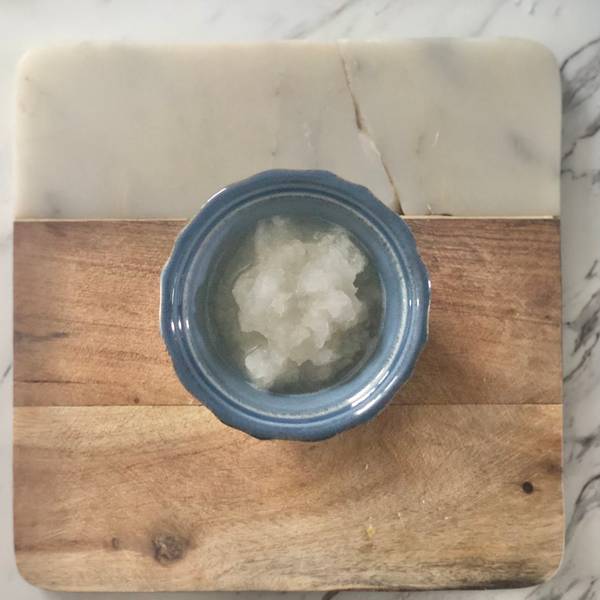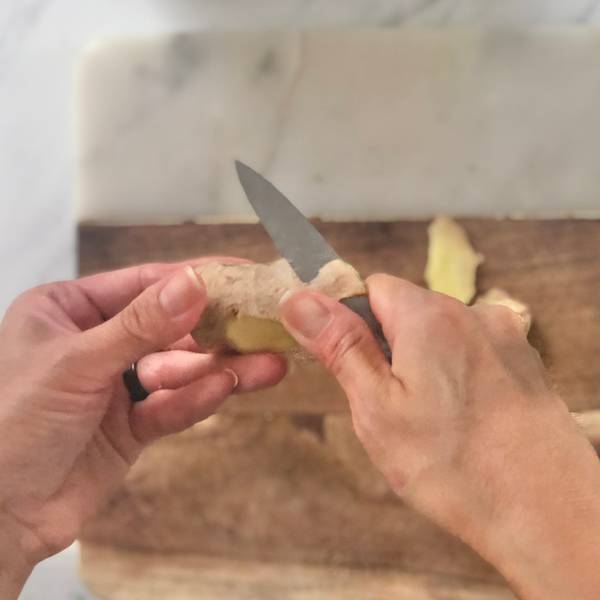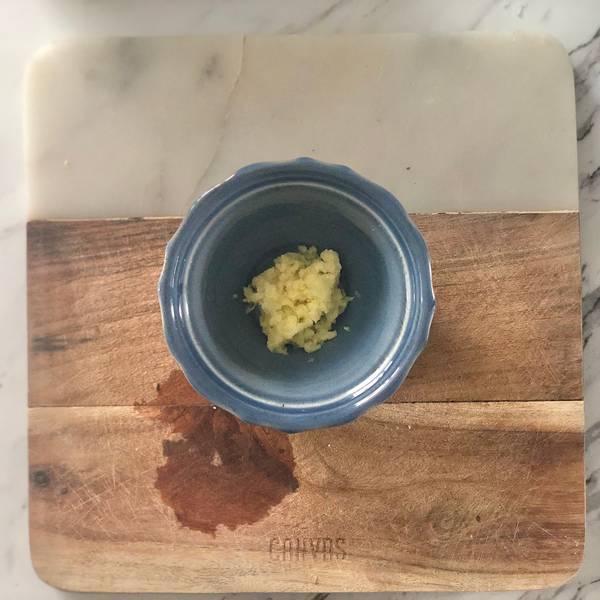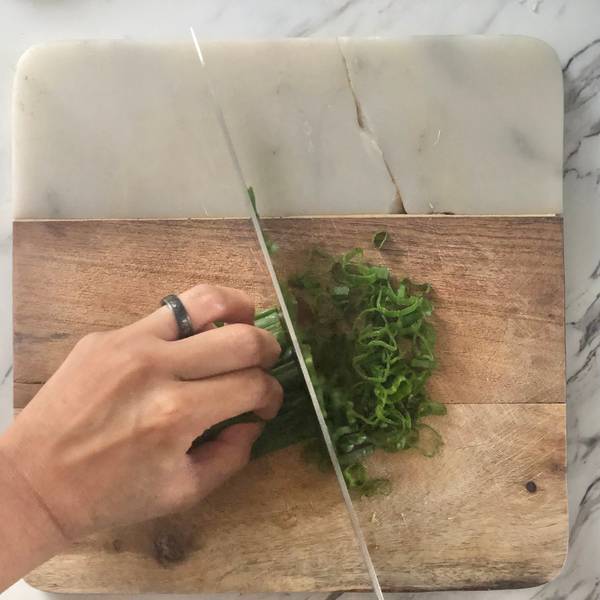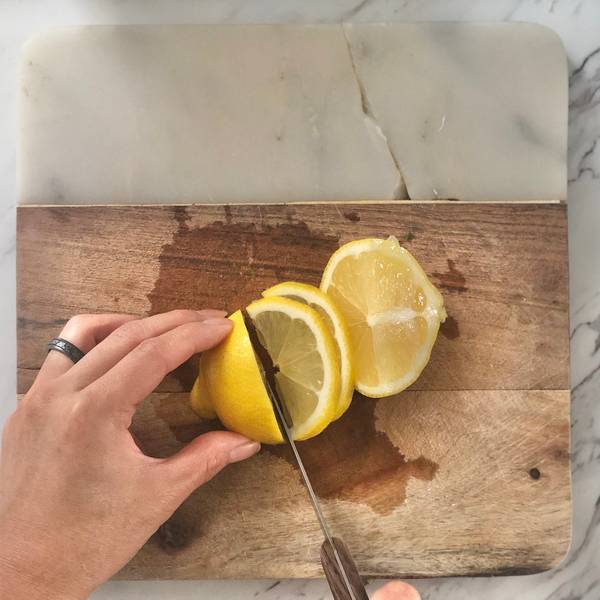 7) Preparing the Bukkake Udon Garnishes
Peel off the skin of the daikon radish, grate it, and set aside. Follow the same steps for the ginger.
Chop the green onions into fine pieces. Slice the lemons into smaller wedges. Now you're ready to assemble your soup!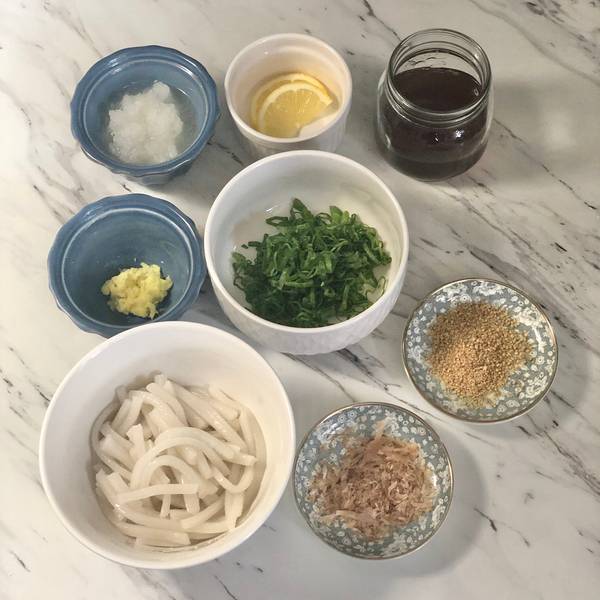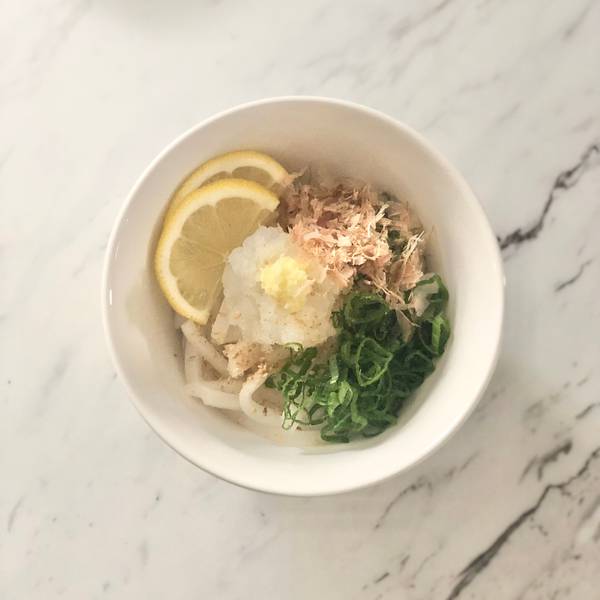 8) Assembling the Gluten-Free Bukkake Udon
Place the gluten-free udon noodles into a serving bowl and arrange your prepared toppings on top. Then, pour over the soup. Enjoy!