How To Make Melon Shaved Ice Using A Whole Melon
Kakigori
Shaved Ice
Melon
Fruit
Summer
Sweetened Condensed Milk
Kid-friendly
Vegetarian
If you're looking for a fun and new-age way to enjoy shaved ice, then you've got to try making this melon kakigori.
Are you familiar with kakigori? It's Japan's take on shaved ice, and it's a popular dessert to enjoy during the sweltering summer months. We've previously shared two kakigori recipes for Uji Kintoki (matcha kakigori) and strawberry kakigori. This melon kakigori that we're going to share today is a new and trendy kind of kakigori that's popular with the younger generations in Japan.
Lately, many Japanese cafes and restaurants have been selling "Whole Melon Shaved Ice." It is exactly what it sounds like; fluffy shaved ice served inside of a melon.
This type of shaved ice is different from other kinds of Japanese shaved ice because the ice itself is made from frozen melon. In fact, this special melon shaved ice uses the entire melon so that the flavor comes through in the ice, syrup, and decoration. It's the perfect sweet treat for melon lovers!
In order to make the ice for this kakigori, we are going to freeze the flesh of a melon and use it in place of ice. We also recommend drizzling sweetened condensed milk on top of the melon kakigori, because frozen fruit tends to not be as sweet as fresh fruit.
We are also going to use the juice from the melon to make fresh syrup. You can keep it in the refrigerator for 2-3 days and use it for kakigori, or even drizzle it over ice cream or yogurt.
You don't need to come all the way to Japan to try this trendy shaved ice dessert out for yourself, because you can make it at home with only a few simple ingredients. It may look a little intimidating or difficult to make, but we promise you that it's very simple and easy! We hope you'll try making it this summer!
Overview
Prep time: 15 mins
Cook time: 5 mins
Total time: 20 mins
Total servings: 2
Difficulty: Easy
Ingredients
1/2 Melon of choice
2 Tbsp Sugar
2 Tbsp Water
Expert's Tip
If you want to make kakigori all summer long (or anytime you want, really,) then this Kakigori Machine is a great option. You'll be surprised at how fluffy the ice will turn out every single time! This machine is easy to use, and anyone can make delicious, cafe-like Kakigori at home. What we love about this machine is that it does not require the use of electricity and does not need to be plugged in, so you can make kakigori both in and outdoors.
Instructions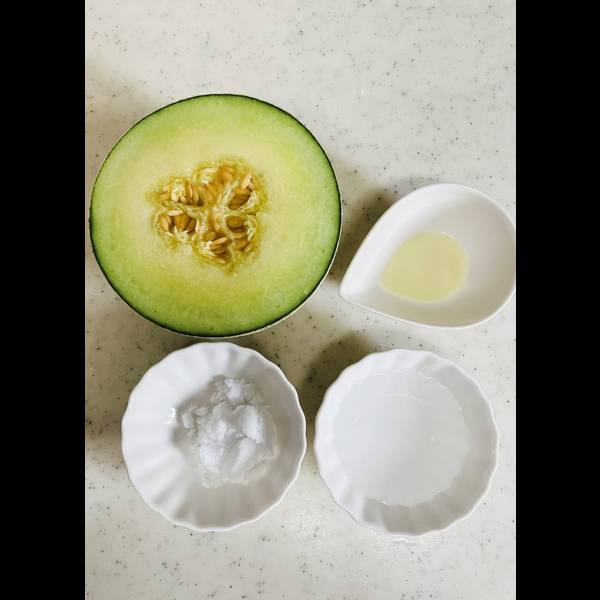 1) Gathering the Ingredients
Gather all of the ingredients together.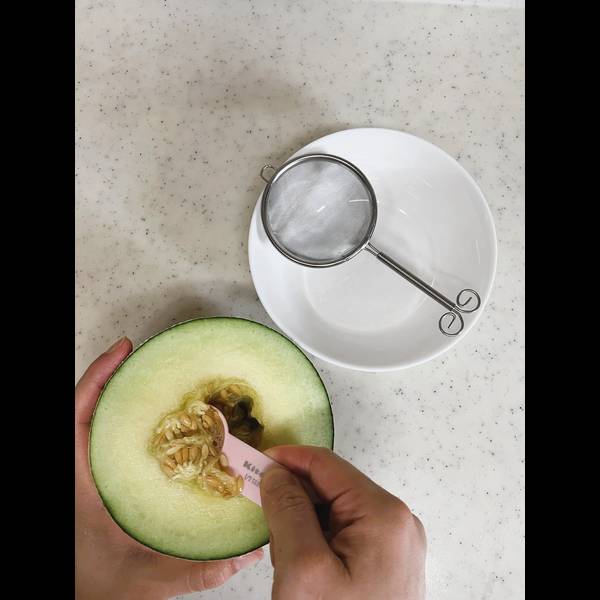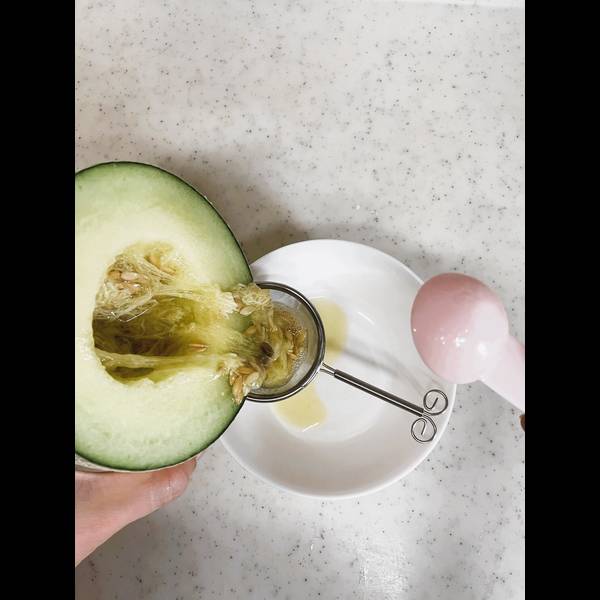 2) Removing the Melon Seeds
Place a small strainer over a bowl and scoop out the melon seeds into the strainer. Make sure to squeeze as much juice from the melon pulp and seeds as possible.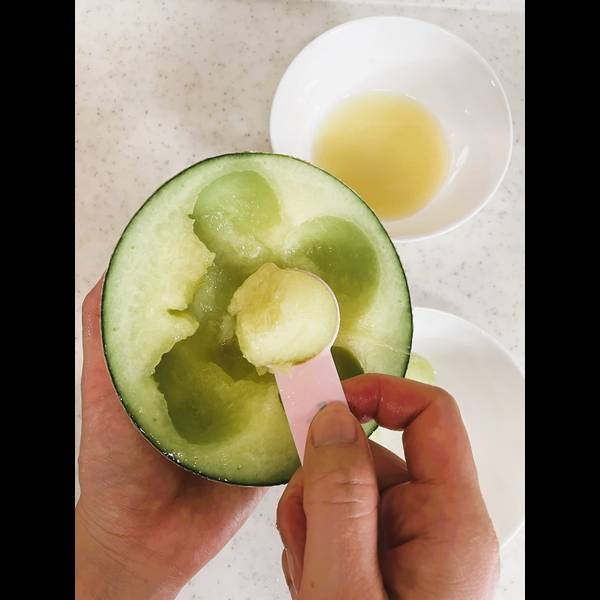 3) Scooping Melon Rounds For Decoration
After removing the seeds, use a melon scooper, ice cream scoop, or measuring spoon to spoon 5-6 pieces of melon flesh for decoration. Set on a plate, wrap with plastic wrap, and keep in the refrigerator until further use.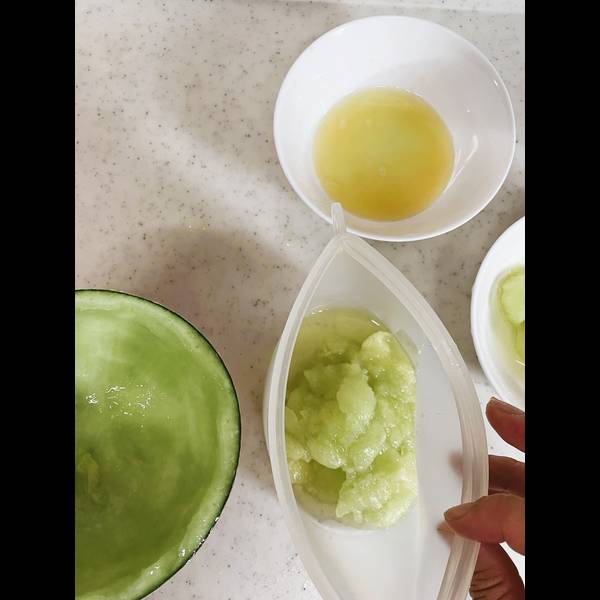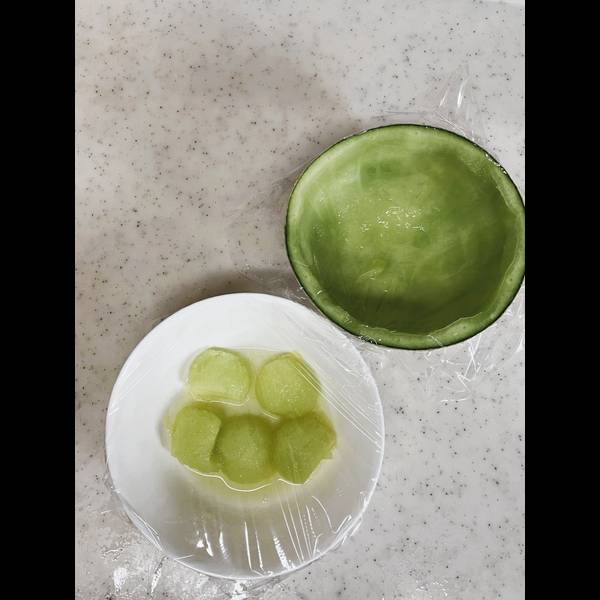 4) Preparing the Rest of the Melon
Scoop the rest of the melon flesh into a freezer-safe container or plastic bag, and freeze until completely frozen, about 4-5 hours.
Wrap the melon skin with plastic wrap and keep it in the refrigerator as well.
Tip: We will be using the melon skin as our bowl, so try to remove as much melon flesh in an even layer as possible.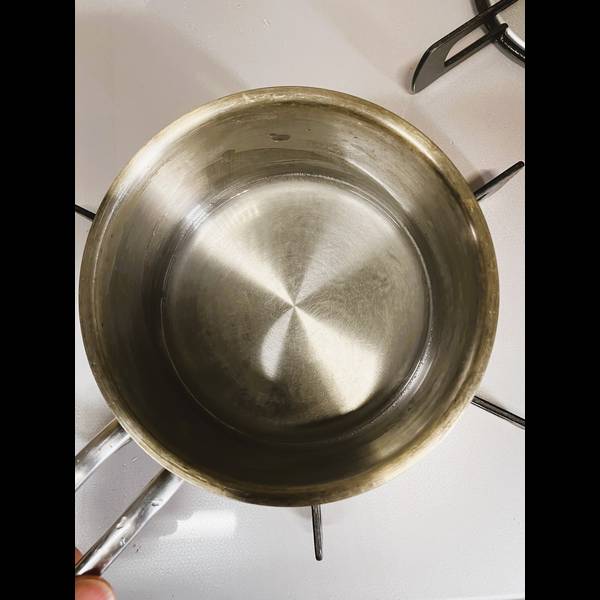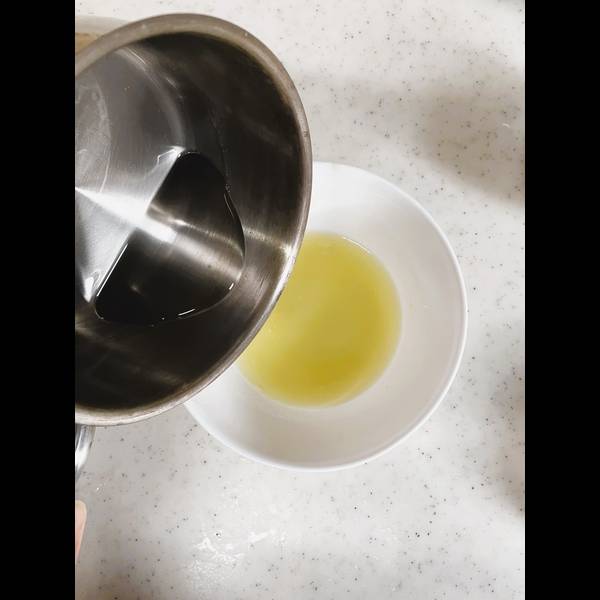 5) Making the Melon Syrup
Heat the sugar and water in a small saucepan until the sugar melts. Pour the syrup into the fresh melon juice and stir to evenly combine.
Keep it in the refrigerator until ready to serve.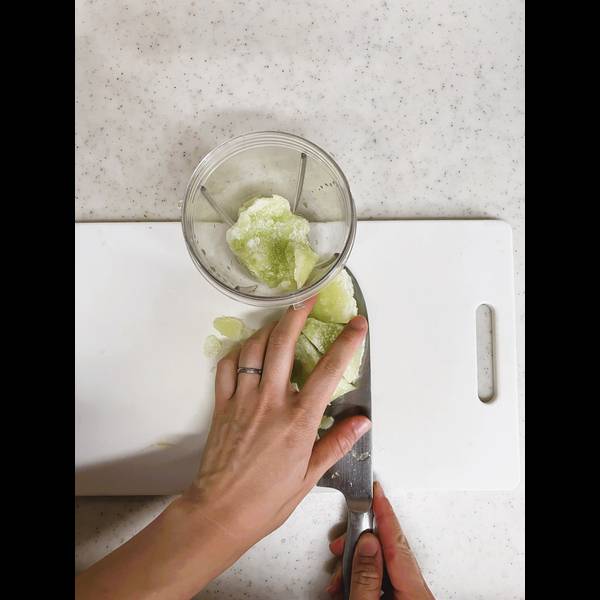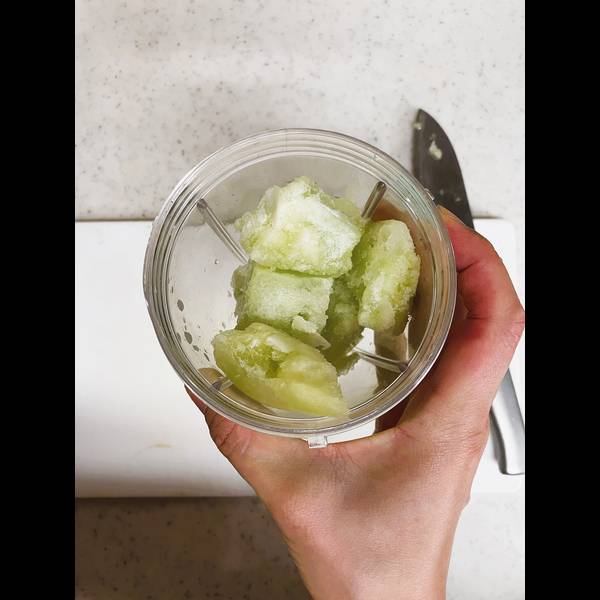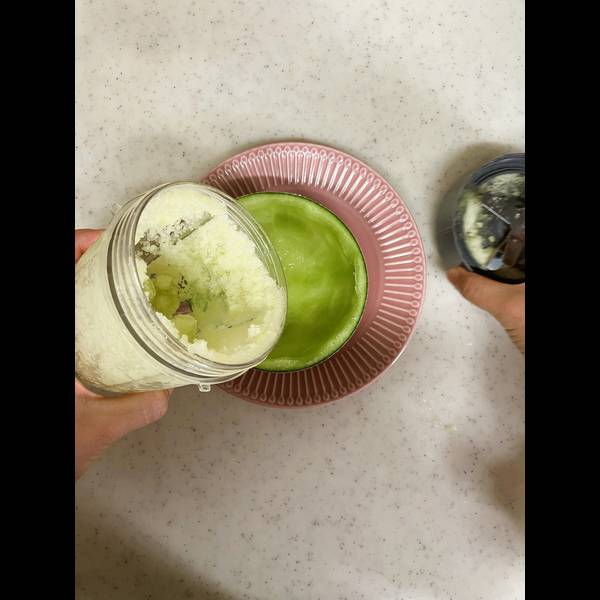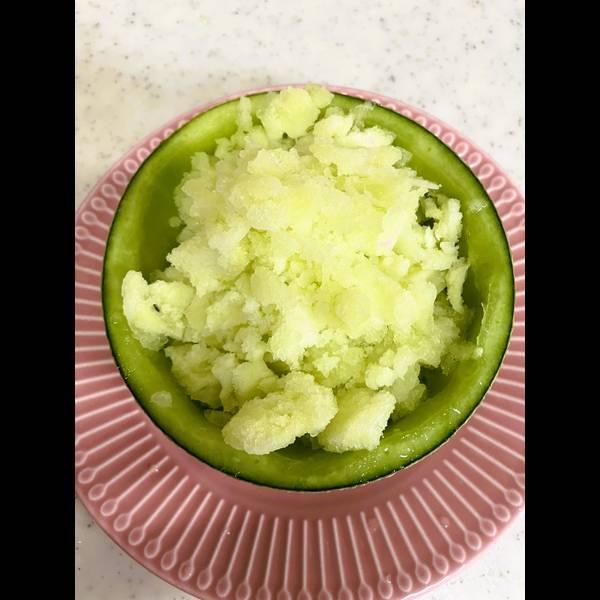 6) Making Melon Shaved Ice
Once the melon has completely frozen, take it out from the freezer and cut it into smaller pieces to make blending easier. (Be careful about your fingers!)
Using a blender, crush the melon until it reaches an ice-like texture. This should take about 10 to 15 seconds.
Once the melon flesh is blended to your liking, transfer it from the blender to your melon shell.
Note: If the melon is not completely frozen, it will become mushy when blended, so do make sure that the melon is completely frozen.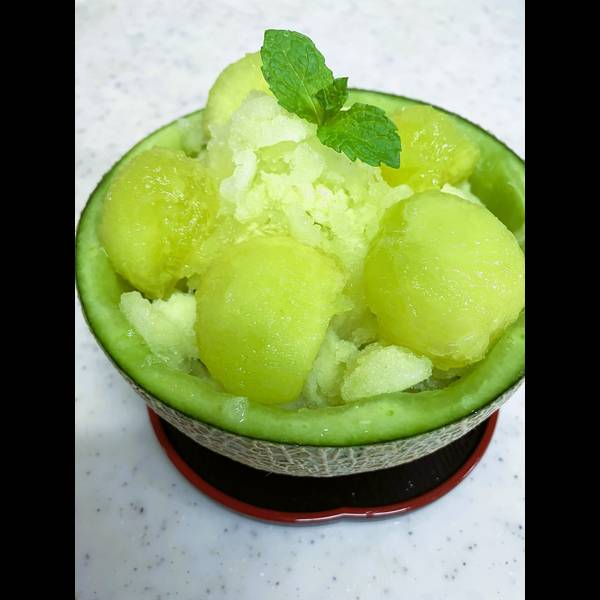 7) Decorating the Melon Kakigori
Add the melon rounds on top of the melon shaved ice, and drizzle condensed milk to your liking. Enjoy!