10 of The Best Japanese Toothpastes for a Brighter and Healthier Smile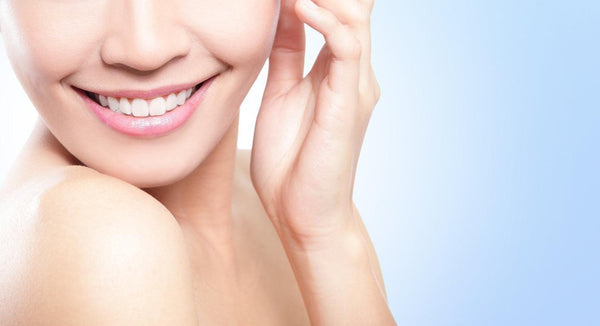 Jump to:
Choosing a new toothpaste can be a little overwhelming – with so much to choose from nowadays, where do you even begin? Many Japanese toothpastes are designed to address specific concerns such as stain removal or fighting bad breath, but if you don't read Japanese, it can be hard to understand which product is best for you. 
In this article, we'll break down 10 of the best Japanese toothpastes available to order online, so whether you're looking for a whiter smile or need a toothpaste to help relieve sensitive teeth pain, you'll find the right dental product right here!
Sangi Apagard Royal Anticaries Restorative Whitening Toothpaste 135g
$42.00
Recommended for: sensitive teeth, whitening
Sangi Apagard Royal is a Japanese toothpaste that whitens teeth and restores enamel whilst relieving tooth sensitivity. Available in a mild mint flavor, Sangi Apagard Royal contains Nano medical hydroxyapatite, a remineralizing agent whose particles penetrate below the surface of tooth enamel, providing replacement calcium and phosphate ions to areas from which minerals have dissolved.
The result is an effective toothpaste which whitens, prevents tooth decay, and restores enamel. The Sangi Corporation originally acquired the patent for the synthetic form of hydroxyapatite from NASA, who were looking for a way to help restore teeth and bone loss in astronauts. This acquisition led to Sangi creating the world's first enamel-restorative toothpaste.
This toothpaste has been rated 5-stars by Japanese Taste customers who love the flavor and results they have seen from using it.
Kobayashi Sumigaki Charclean Japanese Charcoal Toothpaste 100g
$6.95
Recommended for: plaque removal, whitening
This popular Japanese toothpaste has a refreshing herbal mint flavor and feel and features charcoal micro-particles to help remove plaque and other causes of bad breath.
Charcoal toothpaste is known to have several benefits. In addition to helping to whiten teeth, it can absorb bacteria that causes bad breath, and the charcoal particles can catch plaque on the surface of teeth, so that they look brighter after brushing. It can also help to remove surface stains without damaging the enamel of the tooth and can help to prevent future stains.
Sangi Apagard Smokin' Anticaries Restorative Whitening Toothpaste 100g
Recommended for: stain removal 
Another high-quality Japanese toothpaste from Sangi, the Apagard Smokin' toothpaste is designed specifically to tackle stains and comes in a double mint flavor. It includes additional stain removal ingredients compared to other Sangi products as well as an ingredient found in pearl called liquid conchiolin which gives teeth added lustre and gloss.
As with all Sangi toothpastes, it contains the Nano mHap substance that protects and restores tooth enamel by removing plaque, filling surface fissures on the enamel surface, and replacing lost mineral to restore demineralized areas of tooth enamel in the early stages of a cavity.
Natural Science World Paradise Sumigaki Sumi Mineral Bad Breath Toothpaste F 110ml
$19.25
Recommended for: eliminating bad breath
Natural Science World Paradise Sumi Mineral Sumigaki toothpaste has an anti-bacterial effect which eliminates and prevents bad breath. It is made with ultra-fine charcoal particles and other ingredients include sea water and green tea extract. 
As mentioned previously, charcoal absorbs bacteria that causes bad breath, and can help remove plaque so teeth appear brighter. Sea water contains salt which can be helpful for reducing bacteria, whilst green tea is known to have several benefits when it comes to your dental health such as fighting bacteria that causes cavities, nourishing gums, reducing inflammation, and it can help remineralize weak enamel. 
Kao Clear Clean Nexdent Toothpaste Extra Fresh 120g x 3 Tubes
$14.99
Recommended for: all-round toothpaste
Kao Clear Clean Nexdent Toothpaste is great value for money and works well as an all-round toothpaste to remove plaque and helps prevent cavities and tooth decay.
Clear Clean Nexdent toothpaste contains very fine granules to help get rid of plaque and unlike many other Japanese toothpastes, it contains fluoride to make enamel stronger and prevent tooth decay.
This Japanese toothpaste comes in an extra fresh refreshing flavor and is also designed to fight against bacteria that causes bad breath and gingivitis (inflammation of the gums). It's also a popular product among Japanese Taste consumers, who rate it 5 stars for its fresh smell, great taste, and refreshed and clean feeling after brushing.
Saraya Arau Additive-Free Toothpaste 120g
$6.95
Recommended for: natural toothpaste, use with electric toothbrush
The Saraya Arau Additive-Free Toothpaste is unique because unlike most everyday toothpastes, it doesn't contain any additives, synthetic ingredients, or artificial colors and fragrances, yet keeps teeth and gums feeling clean and healthy.
The toothpaste's low foam formula makes it ideal for use with electric toothbrushes and the natural formula is more environmentally friendly as it degrades with water. Saraya Arau toothpaste also contains some unique natural ingredients not usually found in toothpaste such as lavender, peppermint essential oil, and shiso (a Japanese plant belonging to the mint family) to give your mouth a refreshed feeling.
Apagard Apakid's Kids Toothpaste Ramune Flavor 60g
$7.95
Recommended for: kids' toothpaste
If you're looking for a kid-friendly toothpaste with a difference, try the Apagard Apakid Japanese kids' toothpaste which comes in yummy ramune flavor (a popular Japanese soda drink).
This gel toothpaste has a non-foaming formula making it easier for parents to help when brushing their child's teeth, and it also contains the nano mHap mineralizing agent that protects and restores tooth enamel. 
The Apagard Apakid's toothpaste had also been designed to help protect newly erupted permanent teeth and is free from abrasives. It also comes in kid-friendly packaging featuring a cute, illustrated dog character that any child is sure to love.
Ishizawa Lab Hamigaki Nadeshiko Baking Soda Toothpaste 140g
$22.50
Recommended for: whitening, gum care, use with electric toothbrush
This Japanese toothpaste by popular J-beauty brand Ishizawa Lab uses baking soda and plant derived ingredients to make teeth look brighter and whiter by gently removing plaque and yellow stains.
Baking soda is effective for teeth whitening because it contains natural whitening properties and as a very mild abrasive, it can help remove stains from the surface of teeth. Additionally baking soda is alkaline and salty which helps to remove acid-based stains such as coffee and red wine, and the natural salt content is also effective for gum care. 
The Ishizawa Lab Baking Soda Toothpaste has a refreshing scent of peppermint, and it doesn't contain a foaming agent, making it ideal for use with electric toothbrushes.
Sunstar Settima Whitening Toothpaste Special Care 80g
$12.00
Recommended for: stain removal, smokers
This special care whitening toothpaste produced by Sunstar Japan contains a powerful cleaning agent and is designed to be used two to three times per week in addition to your regular toothpaste. Settima Special Care Toothpaste is designed to remove the tough stains caused by things like red wine, coffee, or smoking. 
Sunstar Settima Whitening Toothpaste comes in a refreshing peppermint flavor and contains fluoride to strengthen teeth, prevent cavities and is also effective at removing plaque. 
Smile Cosmetique Whitening Toothpaste 85ml
$24.00
Recommended for: whitening, sensitive teeth
This premium Japanese whitening toothpaste comes in a pump style bottle and is designed for daily use. It will make your smile brighter and restore teeth to their natural whiteness using an ion cleansing component that removes dirt from teeth. 
This white mint flavored toothpaste is also suitable for sensitive teeth, and in addition to whitening, it also prevents bad breath, and prevents and slows down the progression of cavities.