13 Best Japanese Whitening Lotions For A Brighter Complexion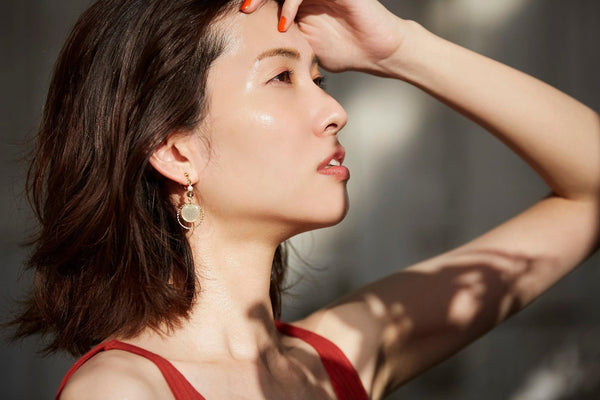 Jump to:
Japanese whitening lotions are popular skincare products that offer a range of benefits aimed at achieving a radiant and even-toned complexion. They are used to help brighten the skin and reduce the appearance of hyperpigmentation, dark spots, and freckles.
One of the main benefits of using a whitening lotion is their ability to help even out skin tone, reducing sunspots and age spots for a more balanced complexion. They often contain melanin-inhibiting properties to help reduce hyperpigmentation and bring a natural glow to the skin.
Additionally, Japanese whitening lotions can help to reduce the appearance of acne scars, and some products also function as moisturizers or contain anti-aging ingredients to combat fine lines and wrinkles.
When used consistently over time, Japanese whitening lotions can deliver long-term brightening effects, helping users to maintain a luminous and youthful complexion. In this article, we'll look at some of the best Japanese whitening lotions for all skin types so that you can choose the one that best suits your needs.
Best Whitening Lotion For Moisturizing & Reducing Dark Spots
This popular, premium whitening lotion contains White Tranexamic Acid to suppress melanin production and help stop mottled and freckled skin from appearing. This lotion also has anti-inflammatory properties and protects the skin from UV damage. 
Within its formulation, this product features nano hyaluronic acid, vitamin E, and vitamin C to hydrate the skin, and has a light and watery texture that is easily absorbed. Our customers love this product for its noticeable effects on the skin after only one or two weeks of usage. 
Rohto Hada Labo Shirojyun Premium Whitening Lotion 170ml
Best Whitening Lotion For Sensitive Skin
Transino Whitening CIear Lotion is a medicated whitening toner containing tranexamic acid as an active ingredient to suppress the generation of melanin leading to clearer and brighter skin.
The latest formulation of this product quickly hits the source of hyperpigmentation preventing dark spots and freckles and is packed full of moisturizing ingredients to prevent skin dryness. The easy to absorb lotion has a non-greasy texture which is gentle on the skin. This product is also allergy tested and free from fragrance.
Transino Whitening Clear Lotion Ex 150ml
$34.00
Best Whitening Lotion For Dull & Dry Skin
This whitening lotion from Ishizawa Lab is ideally suited for dull and dry skin to create a brighter and more hydrated translucent complexion. The lotion's formula contains quick-acting vitamin C derivatives to absorb into the skin and obtain faster results.
The Ishizawa Toumei Shirohada Skin Brightening Lotion contains a combination of soy milk-based fermented liquid, three plant-derived placentas, and collagen to make the skin more plump. 
Additionally, this lotion is enriched with hyaluronic acid to provide long-lasting hydration and moisturize skin.
Ishizawa Toumei Shirohada Skin Brightening Lotion 400ml
Best Whitening Lotion For Acne Prone Skin
This whitening lotion is ideally suited for consumers with adult acne concerns. It protects your skin from acne breakouts whilst improving the condition of your complexion. The lotion also contains vitamin C to help suppress melanin production.
This product features antiseptic and anti-inflammation properties in addition to whitening components which are blended for better acne prevention effects. The lotion has a lightweight watery texture yet features a good moisture retainability and contains additional moisturizing ingredients such as collagen and hyaluronic acid.
Kracie Hadabisei Medicated Whitening & Acne Care Lotion 200ml
Best Whitening Lotion For Treating Dark Circles
Meishoku Japan Whitening Face Lotion is an all-in-one moisturizing face lotion formulated for consumers who want to eliminate dark circles or dark spots from their skin and it also has anti-aging effects.
Formulated with skin-friendly ingredients including placenta essence, collagen, coix seed extract, glycerin, and other carefully selected ingredients, this multi-functional product will provide you with the benefits of moisturizer, essence, and emulsifier in one product.
Meishoku Japan Whitening Lotion Brightening Face Essence for Dark Spots 190ml
$13.99
Best-Selling Whitening Lotion & Great Value For Money
The Rohto Hada Labo Shirojyun medicated whitening lotion is expertly formulated to moisturize and brighten your skin. It helps to reduce mottled and freckled skin as it suppresses melanin generation, leaving you with a flawless complexion. 
Its latest formula contains 1.5 times more hyaluronic acid, Japanese and Chinese Natural Medicine Coix Lacryma-jobi, vitamin E, and vitamin C derivatives, and provides intense hydration. 
Gentle and mild, it is free from fragrance, coloring, paraffinum liquidum, and alcohol. This popular whitening lotion is great value for money and our customers have seen impressive results from regular use.
Rohto Hada Labo Shirojyun Medicated Whitening Lotion 170ml
Best Vitamin C Whitening Lotion
Rohto Melano CC Medicated Brightening Lotion provides comprehensive facial moisturization and targets dark spots with precision. The potent vitamin C derivative delves deep into your skin, effectively regulating melanin production, and safeguarding against age spots and freckles. Vitamin C is particularly well known for its skin-brightening properties.
The lotion has a refreshing citrus aroma and is enriched with extracts of lemon and grapefruit, treating your skin to enhanced hydration, and leaving it feeling supple and revitalized. It also contains licorice root extract to minimize redness and dark spots and improve skin tone. 
Rohto Melano CC Anti-Spot Whitening Lotion 170ml
Best-Selling Premium Whitening Lotion
This highly-rated premium whitening lotion from Shiseido is difficult to find outside of Japan but available to order online for Japanese Taste customers. The medicated Japanese whitening face lotion exfoliates the stratum corneum, the outermost layer of the epidermis which contains melanin.
At the same time, the lotion hydrates and moisturizes skin to create a silky smooth and translucent complexion. The popular Haku range of products are some of the best-selling brightening cosmetics in Japan.
Shiseido Haku Brightening Face Lotion Active Melano Releaser 120ml
Best Spray-Type Lotion For Use All Over The Body
This misting-type brightening lotion is a convenient spray that can be used all over your body for a quick hydration fix and to brighten skin. It has a watery and lightweight texture that is easily absorbed into skin and its spray bottle format makes it easy to apply to hard-to-reach areas such as the back. 
Its formula contains vitamin C derivative, mulberry bark extract, and bearberry fluid extract to brighten and hydrate skin.
Marna White Conc Body Lotion Skin Brightening Mist Toner 245ml
$19.99
Best Whitening Lotion Containing Sake
This skincare lotion from Japanese sake maker Kikumasamune is formulated with real sake which has powerful hydrating, soothing, and smoothing effects on the skin. Sake is rich in amino acids, which can help to maintain the skin's hydration, improve its elasticity, and support the natural repair process.
Sake can help brighten the skin primarily due to its content of kojic acid, a natural compound known for its skin-brightening properties. It can inhibit the production of melanin, the pigment responsible for dark spots and hyperpigmentation. By reducing melanin production, kojic acid can help lighten existing dark spots and even out the skin tone, leading to a brighter appearance. If you want to learn more about sake in Japanese skincare and its wonderful effects, be sure to check out this article.
Kikumasamune Japanese Sake Skin Brightening Lotion 500ml
$17.99
Premium Plant-Based Brightening Toner
This premium branded brightening lotion from the Sekkisei Excellent series provides your complexion with intensive moisturizing and brightening care. 
Compared to their standard range of products, this lotion includes a greater amount of coix seed, angelica, and melothria extracts than those from normal Sekkisei cosmetics. Along with these plant-based ingredients, the lotion's formulation contains essences made from isodonis japonicas and bracket fungus.
Its rich solution is absorbed deep into your skin to help you achieve a smoother, more translucent complexion and helps to treat skin damaged from too much sunlight.
Kose Sekkisei Medicated Lotion Excellent Skin Brightening Moisture Lotion 200ml
$59.00
Best Value Multifunctional Brightening Lotion
Best suited for consumers with dry and combination skin, Beauclair Cleansing Lotion is blended with six kinds of plant-based components to cleanse, brighten, and protect your skin from dryness. This multifunctional lotion performs four roles in one – face wash, cleansing, toner, and brightening.
This product is great value for money and comes in a generous-sized 500ml bottle that can also be used as a light makeup remover. Additionally, its gentle formula is free from parabens, alcohol, paraffinum liquidum, coloring, and fragrance.
Beauclair Cleansing Lotion 500ml
$16.98
Best Whitening Lotion Suitable For Dry Skin
Shiseido Aqualabel White Care Lotion is a Japanese facial toner with a refreshing floral rose scent that moisturizes skin whilst preventing pigmentation. This medicated brightening toner is absorbed quickly and deep into the stratum corneum to stop the generation of melanin, helping to prevent spots and freckles from forming.
This whitening toner also helps to remove dead skin cells and makeup residue and is available in two different versions according to your skin type. The rich moist version is best suited for dry to very dry skin, whilst the moist version is better suited for normal to dry skin.
Shiseido Aqualabel White Care Lotion Moist 200ml
Want to learn more about Japanese whitening products? Be sure to check out our skin whitening products collection or this article on the best Japanese skin-whitening supplements.