The Top 15 Japanese Candies You Need to Try Right Now!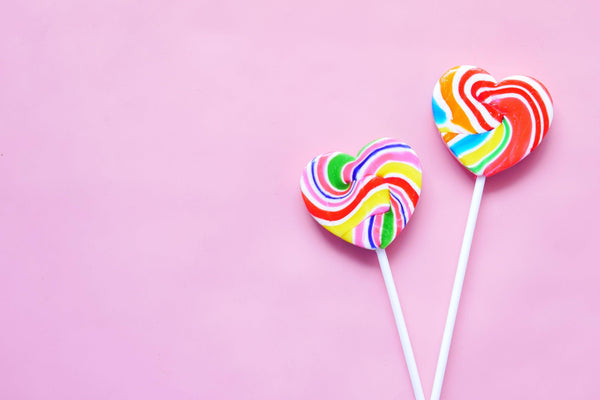 Jump to:
Why Japanese Candy is So Unique – A History of Candy in Japan
Japanese candies are unique because there are so many kinds to choose from. Not to mention, Japanese candy makers often incorporate traditional flavors and ingredients into their creations resulting in unique-tasting candies that can't be replicated outside of Japan.
Traditional Japanese confections known as wagashi became popular during Japan's Edo period and are often served with green tea. Examples of popular wagashi items include daifuku – soft mochi cakes made from glutinous rice with sweet fillings such as red bean paste and strawberry, namagashi – traditional sweets filled with bean paste, and taiyaki – fish-shaped snacks made of batter with fillings such as chocolate, custard, and red bean paste.
Japanese candy evolved during Japan's Showa period (1926-1989) when children would often visit dagashiya – specialty candy stores that sold low-priced candies targeted at children. Typical examples of popular dagashi sweets include ramune soda-flavored candy, candy cigarettes, Cheeto or cheese puff-like snacks, corn puffs, milk-flavored candies, caramel cubes, and Big Katsu, a kind of breaded fish snack. There are still a few traditional dagashi shops left today that you can visit if you are in Japan.
These days, modern Japanese candy is sold mainly at convenience stores and supermarkets, and many products have found popularity outside of Japan too, such as Pocky or unusual flavored Kit Kats, but there are so many more to discover, some of which we will introduce in this article. Read on to learn more about 15 fun and tasty Japanese candies you need to try right now!
In Japan, ramune is a popular citrus-flavored carbonated beverage. The drink is traditionally sold in a glass bottle which has been sealed with a marble. Once the marble is removed from the opening of the bottle, the soda will then burst through and foam up. These fizzy sweets are a popular kind of Japanese candy and have the same taste as the traditional citrusy Japanese soda.
There are several manufacturers who produce ramune candy but we particularly like these ramune soda candy bottles from Morinaga who have developed these fizzy candies to mimic the original drink by packaging them in plastic bottles that look like the original glass ramune bottles.
Morinaga Ramune Soda Candy (Pack of 3)
$9.00
A popular candy snack from Japan with more than 70 years of history, Fujiya Milky Candies are creamy, milky, chewy candies made with premium Japanese ingredients including natural spring water near Mt. Fuji and condensed milk from Hokkaido. The candy has been sold in Japan since 1951, and the colorful nostalgic packaging still features Fujiya's official mascot Peko-chan, instantly recognizable by her cute pigtails and smiling face.
Fujiya Milky Candy 108g
$3.89
Meiji Gummy Candy
For fans of gummy candies, be sure to check out the selection of gummy products from leading confectionary manufacturer Meiji. Our favorite products include these mini-Japanese cola bottles and their fruity gummy candies. These chewy grape-flavored candies combine the sweet and sour flavors of real grape juice, whilst these satsuma mandarin gummies are infused with real orange juice and have an addictively chewy texture.
Meiji Fruit Gummy Candies Grape Gummies 54g (Pack of 3)
$5.98
Konpeito is a Japanese take on traditional Portuguese candy and was first introduced to Japan during the 16th century. These nostalgic dagashi sweets are made from colorful lumps of sugar candy coated in sweet sugar syrup. These konpeito made by Kasugai are a perfect example of Japan's kawaii (cute) culture with their pastel-colored crunchy sugary treats in a variety of fruity flavors including grape, orange, and apple.
Kasugai Konpeito Japanese Sugar Candy 5 Flavors Assortment 85g
$4.49
Popin' Cookin' Candy Kits
These popular DIY candy kits are a hit with YouTubers who upload videos of making these super cute miniature candies by adding water to powder sachets and cooking them in the microwave. Some of the candy kits you can buy include hamburger and fries, mini donuts, pizza party, ice creams, and even a Japanese matsuri festival kit!
Hi-Chew Candy
This famous fruity chewy candy from Japan has been around since the 1960s and is similar in style to Starburst fruit chews. Available in a variety of fruity flavors such as cherry, strawberry, and pineapple, they come in a slim pack of 10 individually wrapped sweets.
Morinaga Hi-Chew Japanese Soft Candy 3 Flavors Assortment 86g
$3.49
Cider Candy 
These soda pop hard candies are inspired by Mitsuya Cider, which is Asahi's long-time best-selling soda in Japan. They come in four different fruity flavors and have a special carbonated element to them – you'll feel like you're enjoying a fizzy and fruity soda when eating these candies
Asahi Mitsuya Cider Assorted Fruits Candy 112g
$3.66
Soda Pop Gummy Candy
Another soda-flavored candy, but this time in gummy form. These gummies are perfect for soft candy lovers and are bursting with soda flavor. Once you bite into these candies, they instantly melt in your mouth. 
UHA Mikakuto Kororo Soda Pop Gummy Candy 40g
$3.98
Chocolate-Filled Salt Caramel Candy
If you're a lover of salted caramel candies, then you definitely should not miss out on this salty caramel candy mixed with chocolate. Not only do these hard candies have a rich caramel flavor, but they also contain shio-koji, a traditional Japanese condiment responsible for delivering a salty flavor. The balance of sweetness that comes from the caramel and chocolate combined with the saltiness of the shio-koji gives this Japanese candy a unique and well-rounded flavor.  
UHA Mikakuto Shio no Hana Chocolate-Filled Salt Caramel Candy 80g
$3.98
Umeboshi Candy
For a candy that's unmistakably Japanese, try these sour umeboshi hard candies. Umeboshi is a Japanese pickled plum that has a strong and intense flavor. Due to its high content of citric acid, umeboshi tastes very sour, tangy, and salty, so it can be considered somewhat of an acquired taste, especially if you are not used to eating them!
Nobel Umeboshi no Taneame Pickled Plum Seed Candy 30g
$3.89
These soft and fruity rose-flavored candies double as both a sweet treat and a beauty supplement. Not only do they have an interesting texture with their crispy shell coating and soft candy filling, but they also contain hyaluronic acid collagen, and vitamin C – three of the most beloved skincare ingredients.
Kracie Fuwarinka Beauty Soft Candy Fruity Rose Flavor 60g
Seika Bontan Ame is a Japanese dagashi candy that has been around for more than a century. It has a soft and chewy texture and is flavored with pomelo. The naturally sweet and tart flavor of pomelo pairs perfectly with the chewiness of the candy, which is similar to that of a mochi rice cake. 
Seika Bontan Ame Japanese Pomelo Soft Candy 14 Pieces
$2.99
For lovers of crunchy candies or candies that contain nuts, then these caramel peanut crunch candies are for you. Crispy caramel nut crunch filled with crushed roasted peanuts and wrapped in crunchy caramel candy to make the ultimate nutty candy experience. You can enjoy these candies plain or use them as a topping for ice cream, yogurt, or anything you desire. 
Kanro Nutpon Caramel Peanut Crunch Candy 81g
$3.98
These unique Japanese hard candy drops combine milk and melon to create a tasty, smooth, sweet treat. The candy contains real melon juice and has a rich milky flavor combined with the sweetness from the melon. The candy's melon juice comes from melons grown in Yubari, Hokkaido, one of Japan's most expensive and luxurious fruits. The individually wrapped candies are ideal for sharing with friends and family.
Nobel Ore no Milk Hokkaido Melon Candy 80g
$4.29
Calpis, which is one of the most popular milk-based beverage options in Japan now comes in candy form. This exclusive candy from Asahi is made with real Calpis, giving these candies a rich and sweet flavor with a bit of a tang. In addition, these candies contain French cultured butter to give them a thicker texture. 
Asahi Calpis Milk Candy 78g