The 14 Best Japanese Anti-Aging Eye Creams For Youthful-Looking Eyes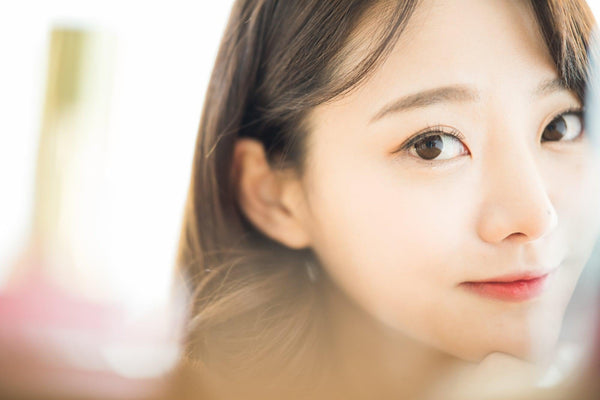 Jump to:
When it comes to aging, our eyes are often one of the first places that give away the fact we are getting older. The eye area often reveals signs of aging more prominently than other facial features. This is because the delicate skin around our eyes is incredibly susceptible to the effects of aging, making it essential to incorporate an effective eye cream into our skincare routine. 
Not only is the skin around your eyes thinner and more fragile than the rest of your face, but it's also more prone to wrinkles, fine lines, puffiness, and dark circles. Anti-aging eye creams are specifically formulated to address these issues, providing targeted care where it's needed most.
With a huge range of options available, it can be daunting to find the perfect product to suit your skin type. In this article, we'll compare and recommend the best Japanese eye cream to suit your unique needs. Whether you're looking to banish wrinkles, dark circles, or refresh tired eyes, this article has got you covered! 
Best Eye Cream For Dry Skin Under Eyes
Sukoyaka Suhada Urea Moisture Eye Cream from Ishizawa Lab is an intensive moisturizing treatment cream for the eye area which is prone to early aging skin signs.
This Japanese eye cream features botanical extracts and highly moisturizing ingredients such as urea, hyaluronic acid, and ceramide. It has a non-oily texture and spreads onto the eye area smoothly without any stickiness. 
Designed for use as the final step in your skincare routine, this cream can also be used on sensitive skin, as it is free from irritants such as colorants, fragrances, mineral oil, and paraben. Our customers love this product for its lightweight texture and hydrating properties.
Sukoyaka Suhada Urea Moisture Eye Cream 30g
$16.99
Best Eye Cream For Fading Dark Circles
Hadariki Kumargic is a Japanese beauty eye cream that works intensively to reduce the appearance of dark circles under the eyes. This area under the eyes is very sensitive and dark circles can easily appear due to factors such as a lack of sleep, thin skin, sun exposure, and alcohol consumption.
This eye cream helps to fade these dark circles, thanks to its concentrated formula which includes collagen, squalene, and Q10 – a powerful antioxidant. 
Hadariki Kumargic Eye Cream for Dark Circles Under Eyes 20g
$17.95
Best Eye Cream Featuring Soy-Based Ingredients
Sana Nameraka Honpo Soy Milk Isoflavone Eye Cream is a Japanese anti-aging and moisturizing eye cream designed to help prevent wrinkles. Its active ingredients include fermented soybean solution, soybean isoflavone, soybean seed extract, soy protein, pure retinol, and vitamin E derivative. 
Most effective when used twice a day, this cream is free from fragrance, artificial colorants, and mineral oil. In addition to the eye area, it can also be used on the mouth area to help prevent wrinkles.
Sana Nameraka Honpo Soy Milk Isoflavone Wrinkle Eye Cream 20g
$12.50
Best Brightening Eye Cream
Meishoku Moisturizing Eye Cream provides both skin brightening and anti-aging care to the skin area around your eyes and is designed to make your skin appear more luminous and blemish-free.
This Japanese eye cream is rated 5-stars by our customers and contains treated placenta which permeates deep into the skin to prevent melanin production. It was also ranked number one on Cosme, Japan's biggest beauty product review website.
The cream's formula also contains collagen and job's tears seed extract to moisturize the area around the eyes and lips, promoting softer, firmer, and smoother skin.
Meishoku Moisturizing Eye Cream 30g
$12.99
Best Lifting Eye Cream
This premium eye cream is packed with high-quality ingredients including nano-astaxanthin, astaxanthin, collagen, damask rose, dill extract, and watercress extract to improve the skin elasticity and radiance in the eye area.
Astalift Anti-Aging Eye Cream helps target wrinkles, puffiness, dark circles, and dryness to give the eyes a more youthful appearance, whilst its rich and luxurious texture delivers an enjoyable pampering experience for your eyes.
Best Hydrating Eye Cream Featuring Horse Oil
Astalift Anti-Aging Eye Cream 15g
$75.00
This anti-aging eye cream helps to make the skin around your eyes plumper and firmer, thanks to its key ingredient of horse oil, which is known for its numerous skin benefits.
It is also effective in preventing dark spots and reducing visible aging lines and wrinkles. Horse oil is derived from horse fat which is rich in essential fatty acids and anti-inflammatory properties which help to repair and maintain the barrier of the skin.
This cream also keeps the skin moisturized and is blended with additional antioxidants including placenta and retinol for maximum results. 
Loshi Horse Oil Eye Cream Aging Care 20g
$12.50
Best Luxury Eye Cream
SK-II Skin Power Eye Cream is a high-end beauty product designed to help you achieve crystal clear skin with ease. It's packed with nourishing ingredients including Pitera, SK-II's unique beauty component created to boost moisture and combat fine lines and wrinkles.
SK-II's original natural yeast-based ingredient Pitera consists of more than 50 vitamins, amino acids, and minerals that work effectively to restore and rejuvenate the skin, making it softer and smoother in the process.
This cream is instantly absorbed into the outermost layer of the epidermis, helping your skin to become more moisturized and durable. It has a lightweight texture and non-sticky feel so you can easily apply your makeup after using this cream in the morning.
SK-II Skin Power Eye Cream 15g
$129.00
Best Plumping Eye Cream
Hada Labo is a specialist in hyaluronic acid, and this eye cream features seven different kinds. As a result, this eye cream has a rich formula that not only moisturizes the eye area but also gives it a long-lasting plumper appearance. 
This product is kind to the skin and is free from irritants such as fragrances, colorants, mineral oils, alcohol (ethanol), and paraben.
Rohto Hada Labo Gokujyun Premium Anti Wrinkle Hyaluronic Acid Eye Cream 20g
$13.99
Best Firming Eye Cream
Kosé Maihada Kaizen Eye Cream helps to make the skin around your eyes more resilient and brighter by stimulating the production of ceramide on the stratum corneum – the skin's outer layer.
This Japanese eye cream features a special formula called Rice Power No.11, an active ingredient designed to improve skin moisture retention and maintain skin firmness.
This eye cream also has a smooth, rich texture that does not leave any sticky feeling after application. 
Kosé Maihada Hadajun Eye Cream 15g
$64.00
Best Luxury Eye Cream For Dry Skin
Benefiance Wrinkle Smoothing Eye Cream is a premium eye cream from the renowned Japanese cosmetics powerhouse, Shiseido. Formulated to specifically target and enhance the delicate skin around your eyes, this eye cream is designed to help give your eyes a more youthful and vibrant appearance.
This eye cream features Shiseido's ReNeura Technology+ to defend your skin against dryness, delivering a smoother and plumper complexion, and also has a refreshing green flora fragrance.
It has a luxurious and creamy texture that deeply hydrates your skin, and has undergone extensive allergy testing, ensuring its compatibility with sensitive skin.
Shiseido Benefiance Wrinkle Smoothing Eye Cream 15g
$89.00
Best Eye Cream For Stressed Eyes
This premium beauty cream helps to reduce the toll of stress on your delicate eye area and is designed to rejuvenate and revitalize the area around your eyes. The eye cream works effectively to brighten and enhance the transparency of the skin surrounding your eyes, providing a radiant and refreshed look.
Within the cream's formulation are carefully selected Japanese and Chinese botanicals to combat dullness brought on by dryness, leaving your skin with a luminous glow. Its luxurious, silky texture effortlessly spreads across your skin, working to restore firmness and plumpness.
Kose Sekkisei Eye Cream N Skin Brightening Under Eye Cream 20g
$52.00
Most Innovative Anti-Aging Eye Cream
Shiseido Elixir Superieur Enriched Wrinkle Cream is an effective anti-aging product resulting from Shiseido's extensive research and development efforts and their commitment to skincare excellence.
The wrinkle cream features "Active Pure Retinol," a component that secured its first-ever approval in Japan for its impressive wrinkle-reducing effects. Active Pure Retinol acts as a catalyst, stimulating the production of hyaluronic acid to elevate skin's moisture levels, resulting in a softer, more supple complexion. It also kickstarts the skin's natural renewal process, effectively diminishing the appearance of wrinkles.
This product also contains Collagen GL to make skin more resilient and has innovative packaging that protects the cream from oxygen exposure, ensuring its effectiveness over time.
Shiseido Elixir Superieur Enriched Wrinkle Cream S 15g
Best Premium Anti-Aging Eye Cream With Whitening Effects
This wrinkle cream is packed with the transformative power of pure retinol and can be applied around the eyes and mouth. Pure retinol not only stimulates the production of hyaluronic acid, ensuring your skin retains ample moisture for a soft and supple feel, but it also targets wrinkles with efficiency. 
This product's formula also boasts whitening active ingredients that curb melanin production, removing blemishes and freckles to achieve the most flawless complexion possible.
This eye wrinkle cream also comes in a specially designed container tube to protect the pure retinol against heat, light, and oxygen, allowing you to enjoy its benefits until the very last drop.
Shiseido Elixir Enriched Wrinkle Cream S 15g
$59.99
Best Eye Cream For Nighttime Use
Shiseido Revital Wrinkle Lift AA is a beauty serum for hydrating and firming dry skin areas such as those around the eyes and mouth and is designed to be used at the end of your evening skincare routine so it can work its wonders overnight.
This product also features Shiseido's unique 'Active Retinol' component to encourage the production of hyaluronic acid, in turn increasing the level of moisture content within the skin and making it softer. This process encourages turnover of the skin and as a result, reduces the appearance of wrinkles.
Shiseido Revital Wrinkle Lift AA Serum 15g
$99.90
Want to learn more about Japanese anti-aging skincare products and secrets? Check out these articles on the 13 Japanese Anti-Aging Lotions That Will Transform Your Skin and Japanese Superfoods & Secrets For Anti-Aging.